2020. This has been a tough year for everyone. Young and old, big and small, male and female, none has been left out.
This is especially so for small business owners, who have been heavily impacted by the change in habitual activities by people as well as the retrogressing global economy. With such a challenge as the coronavirus disease (COVID-19) outbreak, as a local small business owner, how do you counteract the negative impacts? How do you restructure to stand firm amidst a hurdle as large as this? Here are the top 5 tips for your business during this global epidemic:
1.  Allow food and beverage delivery for your business
While hope might seem lost, some businesses like F&B businesses are reporting a thirty percent increase in their food and beverage requests. With the government encouraging people to stay indoors, people are more likely to order food online, not just because the lockdown limits their movement but simply for a change of weather if only a change of the meal they are having day after day. As a small business owner, now more than ever is the time to hop on the food delivery bandwagon. Simply follow either of the following options:
Register with a food delivery marketplace.
From there you could boost sales by advertising on social media platforms, sending out emails or SMSs notifying your customers of your new services.
Remember to also update your Google business profile to get more traffic on your site.
2.  Have a Business Continuity Plan (BCP) for coronavirus (COVID-19) Ready
Small business analysts at Maxfunding say, "preparing a scheme that outlines strategies and helps the business recover from potential threats or prevents them in the first place before they happen, is necessary. The systems therein endeavour to protect your assets and employees and also help you recover quickly after disastrous events." They suggest, "the plan should consist of internal and external communications, processes, and enterprise functional and finally management strategies for Human resource, customers, and suppliers."
In the 2020 pandemic, COVID 19, a thorough Business Continuity plan will ensure that the business:
Minimises or completely eradicates any chances of fuelling the spread of the disease.
Protects employees from infection.
Ensures that there are strategies employees in case any employee goes into quarantine or is infected.
Ensures your business continues to run through other channels so that suppliers and customers can have an alternate route of trade.
3. Propose contactless payments like e-wallets
According to a report by RetailDive, around 2.1 billion customers are using mobile wallets in 2019.  And this number is bound to increase this year.
By now, we all know that the deadly coronavirus (COVID-19) disease spreads through droplets from an infected person, and there can be transmitted even inanimate objects like banknotes. This is why the World Health Organisation (WHO) has warned against the use of cash payments as they often pick up viruses and bacteria. In fact, as we speak, Korea and China have actually gone the extra mile of burning up old banknotes. Perhaps you've wanted to try out cashless transactions but have never gotten to it. Now is the time. In fact, this could improve your brand perception when you advertise about the new systems put in place to thwart COVID-19. Some of these include:
QR pay
Ewallet
Credit card terminal with contactless payWave feature
4. Utilise an automated ordering system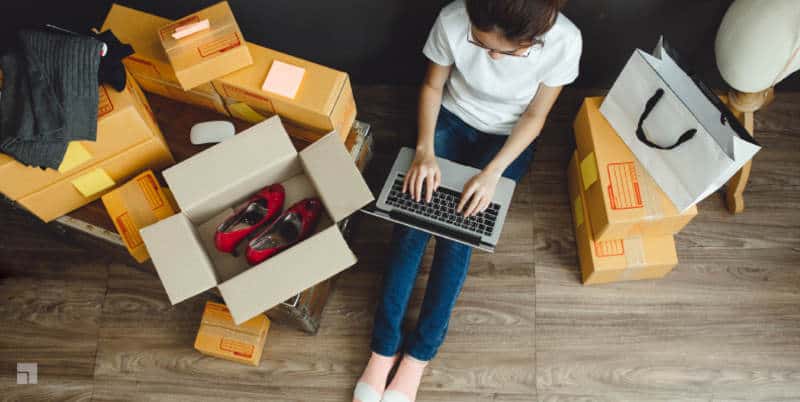 To reduce the fear of infection to clients who may visit your store, take advantage of automated ordering and payments. This can be through beep order systems or scanning a QR code in order to view the available recipes, place the order, and make payment as well. It not only protects your customers but your employees too. Other benefits that you stand to reap with this system include:
Increased table turnover rate
Enhanced business operations
Increase accuracy
5. Promote Good Hygiene Practices
The only way to get both clients and employees to visit the premises is guaranteeing them safety. The WHO has recommended washing of hands with soap for about 20 minutes or use of a hand sanitizer with 60% and above alcohol content. Both of the methods kill bacteria and viruses, thereby preventing any infections when you rub your nose, eyes, or come into contact with the mouth, which has been named as the highest cause of disease infection.
Here are additional must-dos for all small businesses with physical stores in order to prevent fuelling disease spread:
Put-up educational signs on proper hygiene processes
Provide soap not just at the entrance/exit but at strategic locations in the business.
Place alcohol-based hand sanitizer on the checkout counter
The tips will not only keep the businesses running, but they will also protect your clients and staff from COVID-19. Remember to Stay safe!