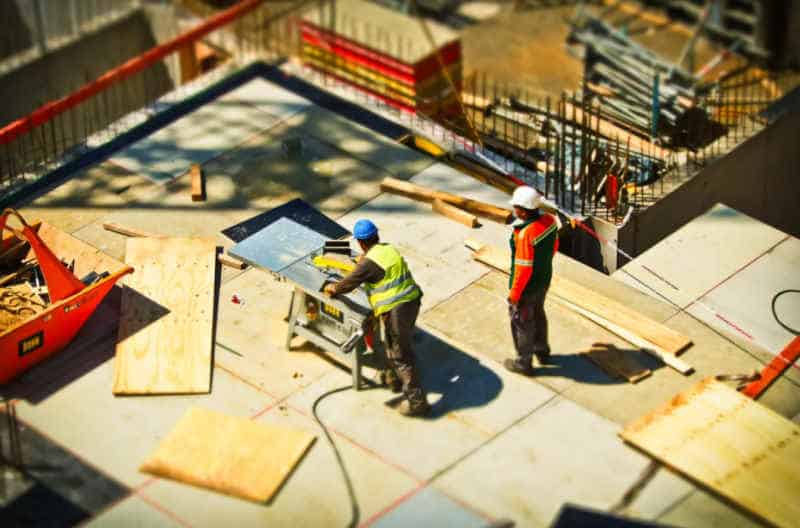 What does it take to become a construction manager?  Is this a good field?  Well, if you judge by the pay, it is definitely a smart move.  
What many people don't realize is that a construction manager isn't necessarily an employee. They are often independent contractors who can name their own price for a job.  A construction manager earns a median salary of $91,000 in the U.S.  
How to Get There
A construction manager isn't an architect or an engineer usually.  Construction managers actually come from many fields. They also aren't necessarily the tradesman who has moved up the ranks.  That doesn't mean the manager isn't knowledgeable about the building process. They usually have spent time as regular laborers before taking charge.
Many businesses require that the construction manager have a college degree.  There are specific degrees that are related to construction management, but employers are not always that picky. They want someone with demonstrated skill, and they use the college degree requirement to weed out someone who can't handle the business requirements of the job. 
The Skill Set
While the idea of walking in without any hands-on experience may be appealing, but you are unlikely to succeed, if you can even get hired that way. The ideal candidate will have had put in a number of hours on worksites.  The more skills they have learned, the better off they are.  For instance, if they have done regular construction, that's great.  However, if they have spent time apprenticing craftsmen, master carpenters, electricians or plumbers, that's even better.  
Yet you can't just limit yourself to construction skills. This job requires business acumen, and yes, math should be a strong suit.  You need to be able to handle finances and orders. While you may not do every bit of this work yourself, you'll be checking other people's math. If your foreman says you need enough wooden mats to cover a worksite, you'll need to determine if the math is correct. Otherwise, you'll end up with too much or too little of a vital material.
Organizational skills are required. You will be setting and monitoring schedules to make sure the right employees are in place on the right days.  You'll also be in charge of scheduling the big machinery that's needed.  You'll be determining which orders need to be filled first and which ones can wait.  
This type of organization requires a knowledge of the project's many steps. You'll need to know how long it will take to lay the foundation. That way you will know how long you need the concrete mixer.  You'll need to know how long it takes the carpenters to frame the building. You'll want to understand how one job leads to the next and the next.  
In this position, you can't be a micromanager, but you still need to know about material quality and quantity.  You can't be a hands-off macro manager because you need to keep an eye on the workforce.  It will fall on you if people aren't doing their jobs.
By now, you've surely noticed that multi-tasking is a major skill that contract managers need. They must be able to handle many different aspects of the job in a day.   They may be checking on supplies one hour, and the next they are performing a quality check on the premises. Next they are reviewing the site progress, assessing the project's next steps.  
If you are looking for courses to help you demonstrate your skills, you've got a lot to choose from.  There are construction-related courses such as site design, building code enforcement, safety enforcement, and cost estimation. It's essential to be able to read blueprints and to understand how the printed plans get turned into a multi-dimensional building.  There are also business courses such as statistics and information technology.  
To really nail down your career, you'll want to have the knowledge and skills to achieve accreditation in a variety of subjects.  These don't guarantee you a job, but they will probably get you a foot in the door. The Construction Management Association of America (CMAA) offers certifications as does the American Institute of Constructors (AIC).
The Actual Job
A construction manager has a number of broad, often overlapping responsibilities. Here are the five main roles:
Quality Assurance.  
On any given day, the project owner may walk in.  The construction manager needs to be able to demonstrate that tasks are done with precision and thoroughness.  If anyone is cutting corners, the construction manager needs to find them and fix the problem before the client realizes it. The construction manager must know how the building codes apply to their project and be monitoring to make sure that the work meets this independent standard.
Budget Management.
There are potentially thousands of line items on a construction budget.  The construction manager needs to know whether the site is in danger of overspending. They need to be able to explain to their boss why more money is necessary, if the need arises. They must be both micro manager and macro manager, counting the nails and assessing the effectiveness of their use. They need to know what's on site, what's in the storage unit, and what's in the warehouse.
Safety Monitor
There are many hazards on a construction site.  To make sure employees are safe, the construction manager must make sure all rules and regulations are followed. They have to make sure the safety equipment is in place and in good condition. Finally, they have to make sure the employees are following the protocols that can keep them safe.
Communicator in Chief
The construction manager must communicate project goals to the staff. They must communicate site progress to the boss.  They may need to interface with the client or the architect.  
Contract Manager
Every site is under contract, and the construction manager's job is to make sure that contract is followed. They must make sure progress milestones are met and steer the project to a successful completion. 
While you may be able to work your way up through the ranks to achieve this position, it will serve you well to take some courses to strengthen your skill set.  It's definitely challenging work, but you can earn big money without being stuck behind a desk all day.