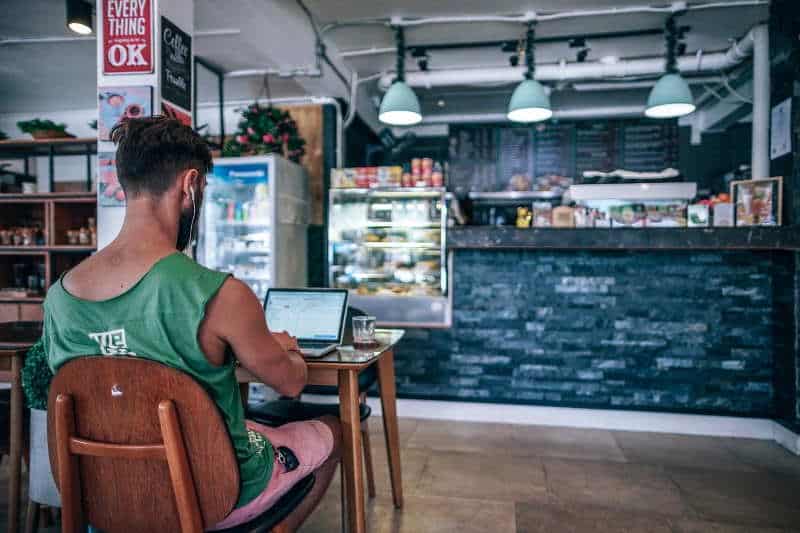 Automation can do wonders for your online business.

Whether you're looking to move your brick and mortar business online, or you just want to get rid of the menial tasks that are taking up most of your time, you can benefit from using automation.

With it, you can spend your time doing other more important tasks that have a massive impact on your ecommerce business such as, looking for reliable suppliers, building strategic relationships with influencers, etc.

We'll cover several ecommerce marketing automation software in this guide to help streamline your business process.
Benefits of marketing automation. Ecommerce store owners can't afford to neglect these.
The benefits of ecommerce marketing automation tools are far-reaching because of the myriad of workflows that you can automate.

That's why ecommerce entrepreneurs invest in automation — with all the tasks that can be automated, they can free up several hours' worth of work (daily) just by automating.
Ecommerce automation benefits:
Reduced manpower cost: Don't hire needlessly. A single person can do the work of 3 people with the help of ecommerce marketing automation tools.
Skyrocket your productivity. Instead of spending several hours scheduling posts for multiple social media platforms, complete the task in a matter of minutes with the help of ecommerce marketing automation software.
Affordability. The marketing automation tools for ecommerce sites aren't necessarily expensive. Considering the number of manpower hours you can save through automation, the ecommerce marketing automation tools you invest in pay for themselves in a matter of days.
Improve your marketing automation. Ecommerce tools and the role it plays.
Optimize the workflow of your ecommerce store by using these tried-and-tested ecommerce marketing automation tools.
Camelcamelcamel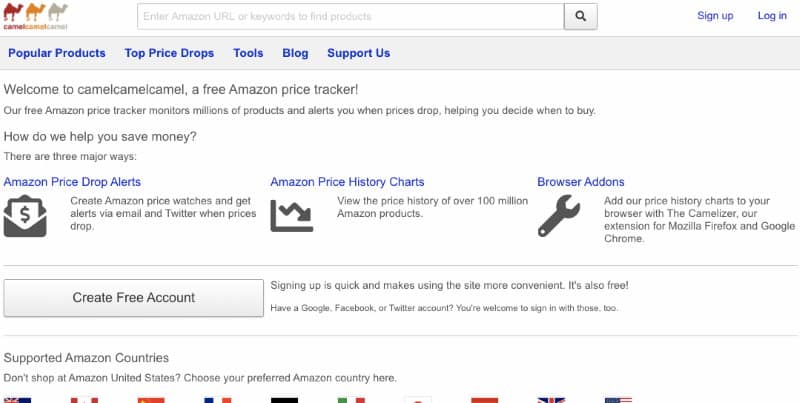 Amazon is a great place to look for product ideas.

Regardless of your niche, there's a good chance Amazon has a category that you can look into and conduct research on.

Type your keyword in Camelcamelcamel's search box to see relevant products
Here's an example where I typed in "Baby rompers."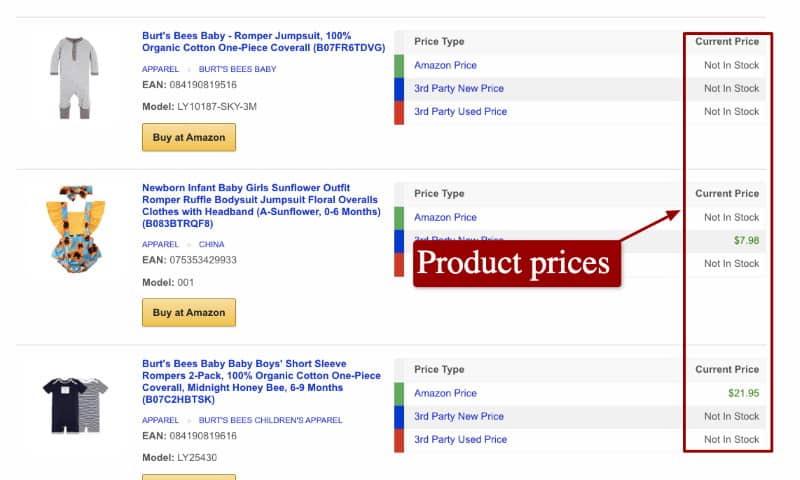 Camlecamelcamel reduces your time doing product research since the products relevant to your search can be found in the platform.

Instead of going to multiple pages in Amazon just to compare the rates, you can see all of them in Camelcamelcamel.

View the product's pricing history (and other pertinent information about it), by clicking the product headline in Camelcamelcamel.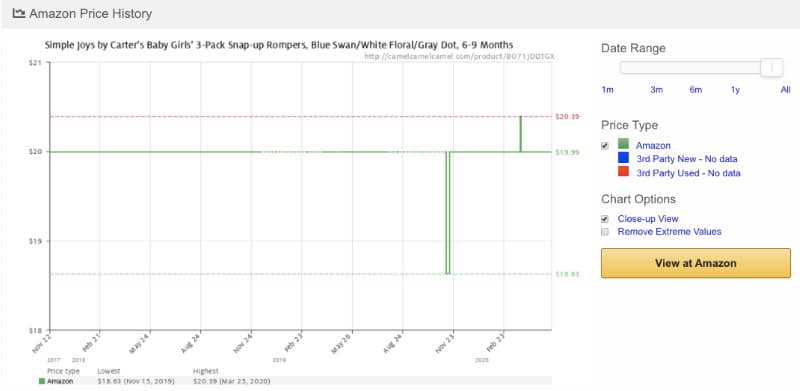 The data you obtain from this tool helps you come up with a profitable product idea and even uncover what your competitors are doing — so you can one-up them.

Bonus tip: Instead of selling products individually, consider bundling them so you get more value out of every purchase your customers make. By bundling your products, the perceived value of your offer increases.
Yoast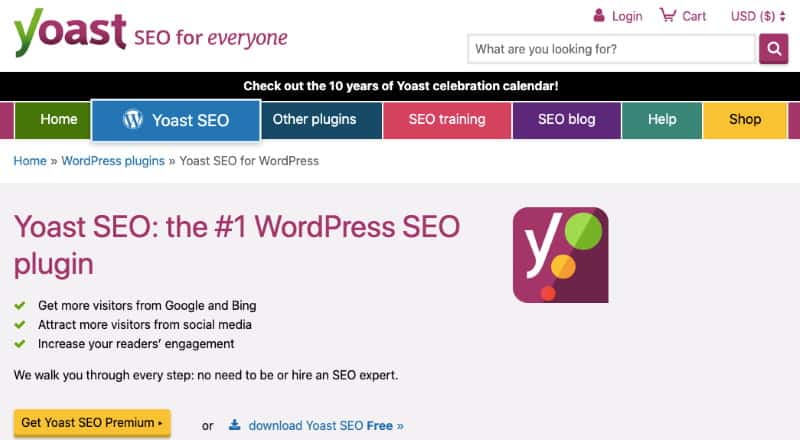 You don't comb through each of your ecommerce site's pages manually just to check for on-page SEO gaps.

Yoast does that for you instantly.

The plugin not only tells you what your on-page SEO gaps are, but it even shares suggestions on how to further optimize your pages.

Instead of running an SEO checklist for each of your pages to see if they are search engine optimized, which can take several hours depending on the type of pages that you're checking and their quantity, you can do the audit in a matter of seconds with the help of Yoast.

Bonus tip: Yoast also has a content readability feature. Improve your content's readability by monitoring your readability score and considering the suggestions that Yoast offers.
Buffer

Because people are flocking to social media platforms due to the restrictions brought by the COVID-19 pandemic, it makes perfect sense for ecommerce entrepreneurs to double down on their social media marketing efforts.

The challenging bit, however, is managing multiple social media sites is such a headache.

You'd have to log in to multiple sites, tailor your content based on the requirements of the site, etc.

That's why Buffer is near and dear to the hearts of ecommerce store owners.

With Buffer, you can schedule your posts for various social media platforms by logging only into Buffer's platform.

You save a monstrous amount of time doing your social media marketing related tasks by centralizing your marketing campaign into this one platform.

Bonus tip: Be mindful of the language you use before you publish your posts on social media platforms. The demographics on each site are different.

While a more casual and playful tone can work on Facebook and IG, you might confuse (or alienate) the LI users if you use the same tone.
With marketing automation, ecommerce store owners are set up for success.
The ecommerce marketing automation tools in this guide are far from being complete.

While there are countless other tools you can add to the list, using the automation tools above alone can do wonders for your ecommerce marketing business:

Avoid manually clicking countless Amazon product pages by using Camelcamelcamel to curate relevant products in Amazon, into their platform.
You optimize your website for the search engines through Yoast's on-page SEO analysis.
You shred off countless hours doing manual social media posting on various social media sites by centralizing everything in Buffer's platform.
If there are more ecommerce automation tools that you think should be added to the list, feel free to add them in the comments section below and share what you like the most about the tool.