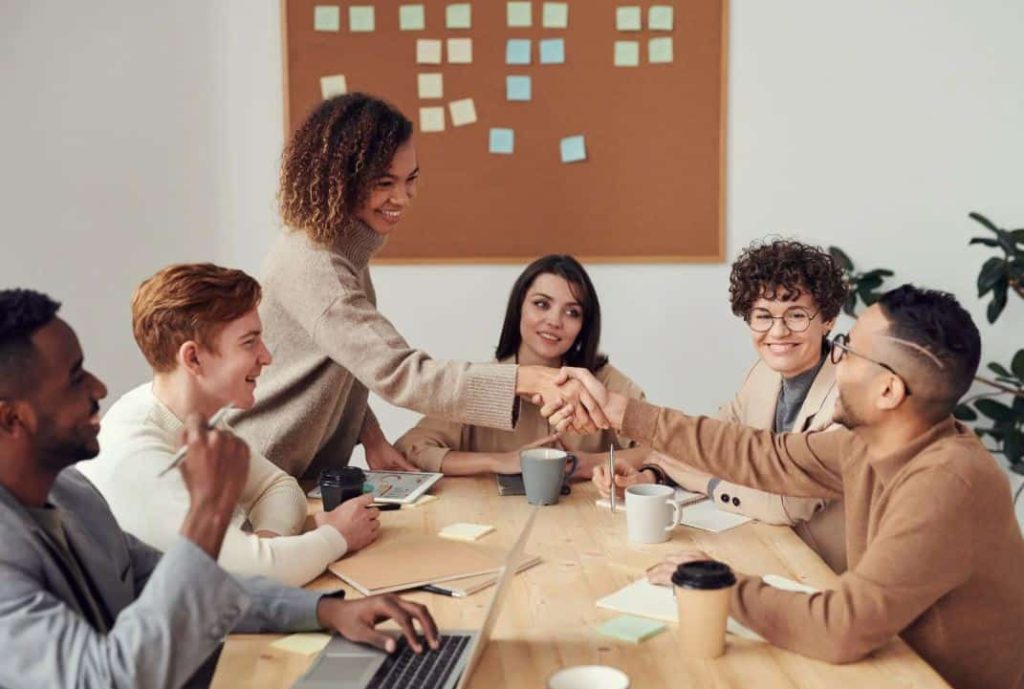 The main driving force of any small business is to raise the capital needed to run its operations. Not only is this integral to running a small business, but it is also vital to ensure that a company is running smoothly without additional challenges.
If you are a small business owner, you know that one of the main obstacles you will face is in regards to finances. If there is a lack of working capital or equipment funds, a business might not do as well, and it may lead to the eventual demise of a small company.
But between the inevitable doom of no money and the ideas needed to have a successful brand, there is much that can be done to source some funding. Since there are two ways, a small business owner can raise its capital, either by debt or equity.
The cost of debt is lower than the cost of equity, that's why its better to have some alternative lenders and institutions that can provide you with the cash flow you need to keep things afloat. 
Most of the alternate funding methods have only become mainstream with the advent of new technology. Furthermore, not everyone is applicable to use these options for their business operations. There are plenty of loans out there that are specifically designed for small businesses.

Funding Options For Small Businesses 
As a small business, there are many funding options you can take advantage of, such as:

1. Small Business Administration (SBA) Loans 
Not only is the average small business loan interest rate less than that of traditional loans, but they can also be paid off in less time. A small business loan is open to any kind of business that does not meet the qualification of a large conglomerate.
If you want to take advantage of fewer restrictions and flexible criteria, then this is the financing option for you. You will be able to use this amount for various things, such as stocking up on inventory, buying equipment, or expanding your offices.
The idea is to have a detailed business plan at hand for the lender, and you will be able to access this source of financing in no time. 
2. Business Line of Credit
Line of credit is suitable for small businesses because they are less limiting than bank loans. You will be able to have access to a decent amount of credit, and you have to pay interest on the cash you use.
You can take care of your short term expenses and payback in due time as well. 
3. Crowdfunding
With the advent of social media, crowdfunding has become a legitimate way to gather financing for small businesses.
You can gain attention by merely posting an advertisement on a social media platform and appeal to the audience to invest their money in your products and services.
Not only does this work well to market your brand to a younger audience, but it also will allow you to run operations without a funding obstacle in the way. 

4. Angel Investors
Even though this is not a great long term solution to your funding problems, it does work well for small businesses that need money fast.
Angel investors are known to offer funding opportunities to all kinds of small companies in exchange for a small part of the business.
These people can act as silent partners or give their expertise to your company for its growth and development.
5. Government Programs
For most small businesses, there are several government programs available that can help to finance their operations.
The government grants and subsidies apply according to the industry in which the small company operates and its location. Each of them will further have their own rules and regulations regarding the qualification of a business.
You can assess which one of the given programs best suits your needs and the state of your company and then apply for it directly through the small business administration (SBA). 

6. Private Lenders
Private lenders and credit firms are acting as lenders in competition with traditional banks. For small businesses, these lenders are a gateway to more significant and long term funding options.
Without having to go through the rigid application associated with a bank, you will be able to take a loan on flexible terms and reasonable interest rates.
Better yet, the approval is usually speedy, and if you need to get a certain amount fast, then this is the best choice for your business to move forward. 
7. Business Credit Cards
A business credit card works well for small business because it comes with a range of benefits. The card issuers tend to offer business owners with rewards in exchange for uses their service.
Therefore, you could have greater access to cashback points and add up savings for your business in the future. You will also be able to have an extended warranty and roadside assistance as extra perks.
It also allows record-keeping easier when it comes to taxation and keeping track of the books of your company. 

Conclusion
Getting the needed funds for a small business can be tricky, but it is not impossible. As a business owner, you can take the given advice and look through these seven options to see which one fits your preference the best.
Once you have made this decision for yourself, you can move on with the process and get the financing needed to run your operations smoothly and efficiently.