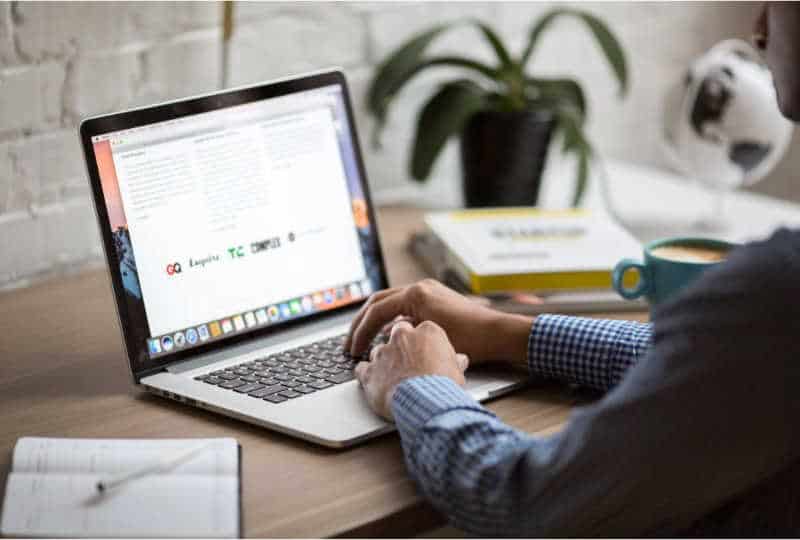 If you are a small business looking for building strong relationships, capturing leads, and generating revenue; you are at the right place.
Email marketing is a powerful outreach tool that works regardless of your organization size. It helps you reach out to your customer base without costing you an arm and a leg. All your customers need not necessarily be on Facebook or Snapchat but email is one place where everyone seems to be active. In this article, I am going to give you the top 13 rock solid reasons to invest in email marketing as a small business:
Your Consumers Want To Receive Your Emails
Despite the popularity of other digital marketing channels, emails remain one of the most bankable platforms as 61% consumers prefer receiving promotional emails from their favorite brands. As a new business, it is common to work on tight budgets, and putting your money into attracting highly dynamic audiences isn't a wise thing to do. Emails are a great way of reaching out to people who have already shown some interest in your business and that, too, in a professional manner.
Emailing Is Instant, Convenient, And Personal
Email marketing provides you omni-device visibility with unparalleled convenience. Your readers can access the email from any device of their choice while it is also noteworthy that most of the E-commerce purchases are still made over computers. Similarly, for B2B and other sectors, people prefer using a computer to make the transactions. Sending out your message using a prebuilt business email template helps you to make it easy for your target audience to take action owing to their optimization best practices.
FOMO is another element that you can target with email marketing. As a small business, it allows you to convert your organic outreach into sales. As the initial members of your mailing list are most likely to know about your brand and products/solutions, they will make instant purchases as compared to a broad audience that isn't engaged like the former. People consider their email addresses more personal than their social media accounts. It is common to exchange social media accounts, but changing email addresses is still limited to professional purposes.
Email Marketing Is The First And Most Valuable Part Of Digital Marketing
Email marketing blends with all other forms of digital marketing. It is also a common link between all digital marketing channels as most of them try to source email IDs for future correspondence. Thus, if you are getting started with digital marketing, emails should be the priority, and as you progress, you should upscale your emailing efforts.
It Enables Unmatched Personalization
After segmenting your email lists, personalizing your messages is the next logical step. They generate 58% of the total revenue. Personalization is a hyper-effective email marketing strategy, as 74% of marketers find it useful for driving engagement. When compared to other channels like PPC and social media, emails allow you to reach out to your audience by using their first name, job role, city, etc. at a suitable time. The level of personalization it brings for your audience is unparalleled to all other channels.
Emails Comply To Mobile-First Digital Marketing
Today's marketing world is mobile-first. By using responsive HTML email templates, you can easily reach out to your customers as people spend more time using their email than any other activity. You don't need to put in a separate budget for optimizing your messages for mobile phones. One of the reasons behind the high popularity of mobile-optimized emails is that 81% of people read emails on mobile phones, and 32.2% of them will again read them on their computers. It is noteworthy that 42.3% of the mobile users will directly delete the messages that are not optimized for their mobile phones.
(Source)
Emailing Your Customers Is Both Affordable And Reliable
As far as affordability is concerned, emails are next to none. They empower you to reach out in an organic, trustworthy, and actionable manner. You don't need to invest too much time or effort into running email marketing campaigns while the messages you send are acceptable as long as your recipients want. This isn't quite the case with other digital marketing channels where one needs to spend money to maintain visibility continuously. With the help of email marketing tools, you can run campaigns without consuming much of your time or budget as most of the tasks are automated through logic-based rules.
As a small business, it is natural to have less time for marketing activities due to limited human resources and working hours available. Email marketing automation tools are no less than a boon as they currently enable 82% companies to run marketing campaigns with minimal involvement and optimal use of allocated budget.
Email Marketing Brings In Sure Shot ROI
Do you know that email generates an ROI of USD 44 against an investment of $1? This is four times more than any of its competitors. With this being said, email marketing should be on your top priority, no matter if you are a small business working on a tight budget or a mega-corporate house. It allows you to get higher marketing ROI without much experimenting.
You can run drip email marketing campaigns that help you generate leads and convert them through to email series, effectively forming a marketing funnel. All the email messages are created against a call-to-action. Thus, all your communication will be purposeful and focus on conversions.
Emails Help Build Brand Awareness, Loyalty, And Credibility
For small businesses, emails are a great way of improving brand awareness and driving brand loyalty. Having constant communication and involvement with your subscribers enables you to build a trustful, long term, and intimate relationships with your customers. Sending out regular messages organically builds your rapport and makes you sound less pushy when it comes to purely marketing emails.
One of the biggest challenges with branding is that businesses face a lot of competition everywhere. For instance, if somebody types a search query for 'industrial fans,' all the manufacturers/suppliers will consume the SERP. Even Google images now come with paid advertisements. Pursuing emails give you an upper age when it comes to reaching out to your customers. It allows you to establish one-on-one communication without any of your competitors, fighting for your recipients' attention.
When it comes to building credibility, there are only two aspects that do most of the work: consistent communication and sharing value. It allows you to send valuable insights regarding your business, overall industry, and even customer preferences at regular intervals. Considering these aspects, you can build credibility without spending extravagant amounts on billboards for television ads.
You Can Measure Your Email Marketing ROI Right Away
When it comes to email marketing, everything you do is directly measurable. You can measure the effectiveness of your efforts with the help of the following metrics:
Open rate / mobile open rate
CTR (click-through-rate) / mobile CTR
Conversion rate
Bounce rate
Unsubscribe rate
List growth rate
Spam rate
Forwarding rate
Domain click rate
Revenue per subscriber and revenue per email
Overall ROI
They Are More Powerful Than Social Media When It Comes To Customer Acquisition
An eMarketer study finds that 81% of respondents find email marketing drivers their customer acquisition results. 80% of the survey, and individuals find it useful for customer retention. On the other hand, only 44% of the respondents see social media effective for customer retention.
Emails Prompt Direct Actions And You Can Start Using Them Quickly
Everybody expects to take some action at the end of an email. This could be a reply or filling up some details. Usually, marketers place a CTA button as transactional emails receive 8X engagement. Unlike other marketing activities, you can start email marketing pretty fast, and without investing much effort. You can use pre-designed Mailchimp email templates if you are using Mailchimp (the favourite freemium tool for SMBs) or responsive HTML templates from other email marketing platforms to make sure that all the messages sent confirm the legal compliances and your brand identity. It saves a lot of time and effort while delivering unmatched user experience and consistency.
They Also Bring In Website Traffic
Email marketing also comes with SEO benefits for your website. You can send out an email newsletter or offers to your subscribers, which contain a hyperlink to your site. This is an excellent way of bringing traffic to your website without competition alluring your visitors. Whether you roll out a new product or intend to bring visitors to your blog, email marketing is an effective solution. It is noteworthy that email marketing is generating a class reading return on investments for a decade now, adding to its credibility.
Emails Allow You To Develop Your Brand Language Independently
As a small business, email marketing allows you to build your brand language right from the start and accustom your recipients to it. It gives you complete freedom to design your messages in a format that suits your campaign's requirements. You can use any multimedia ranging from GIFs to videos and even build interactive email messages depending upon your purpose. Thus its ability to dynamically transform as per requirement works excellently with your efforts of improving reader experience.
Over To You
Email marketing continues to play a big role for small businesses when it comes to outreach efforts. Many people check their emails before sleeping, while others check it even before brushing their teeth in the morning. They are simply irreplaceable when it comes to meeting expectations with convenience. We can enlist innumerable benefits but I would like to put it down in two parts: time-tested and cost-effectiveness. I hope that you find this article on the benefits of email marketing for small businesses resourceful for your venture.
Author Bio
Kevin George is Head of Marketing at Email Uplers, one of the fastest growing custom email design and coding companies that specializes in professional email template creation and PSD to HTML email conversion; they are Mailchimp email experts. Kevin loves gadgets, bikes, jazz and eats and breathes email marketing. He enjoys sharing his insights and thoughts on email marketing best practices on his blog.