With the stock market slipping into historic losses, high volatility may be the new normal, but that doesn't make it any easier for your team to persevere. Between today's bear market and economists warning the chances of a recession are on the rise, many of your investors may be looking at the door.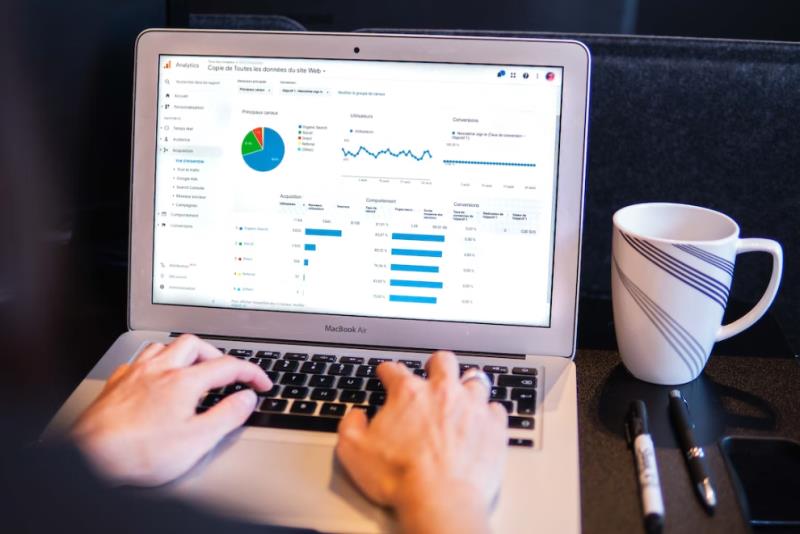 How can you tell which ones are destined to leave? And can you do anything to convince them to stay?
If you're having trouble spotting cagey investors hanging in the balance, engagement analytics offers a solution. This all-in-one software visualizes data collected from your expansive digital footprint so that you have a better chance of detecting trends, making accurate predictions, and targeting the right investors at the right time.
What is Engagement Analytics?
Engagement analytics is a field of data science that aggregates large data sets and converts them into actionable market intelligence.
There are engagement analytic tools for sell-side professionals, buy-side specialists, and investor relations officers. This data can come from a broad range of sources, spanning financial, marketing, corporate access, product, and service information.
When it comes to investor relations engagement analytics, much of the data you're working with comes from investors' online activity, specifically how they interact with your IR website, ESG initiatives, and virtual corporate access events.
However, the latest data systems and analytical tools are capable of drawing information from a prodigious number of digital phenomena and in-person communications.
In the past, consolidating this data was an insurmountable challenge for most IROs, as these data systems come from diverse origins with varying formats.
Today's engagement analytics offers a way to aggregate and synthesize this data in one application, automatically reconciling data sources free from errors, duplicates, or inaccuracies.
Why is Consolidating Data in One IR Platform Important?
The purpose of engagement analytics is to convert raw data into actionable insights that drive informed decisions. With an end-to-end IR platform, you'll be able to track visitor behavior across all your digital engagements and correlate it to stock price and ownership data.
This means your team doesn't have to track down data from siloed applications and systems or manually compile them into one space for later review. An all-in-one app does all this for you.
During these volatile times, an all-in-one IR platform can help you understand investor behavior better so that you can achieve the following goals:
Report on the performance of your IR narrative, ESG website, and virtual events to see who is paying attention and how they're responding
Track new and targeted investors who may be interacting with your website or attending events
Accelerate outreach to important institutional investors as soon as they express interest
Identify shareholders with resources who need increased attention
Detect activist investors and see what they are accessing
Respond to activism earlier and prepare management
The Bottom Line
With so much market volatility affecting investor behavior, you need as much help as possible to understand your shareholders' perspectives and goals. Find an all-in-one IR platform that offers engagement analytics — it can reveal more about the market, your shareholders, and prospective investors than other siloed tech.