Biggest box office bombs, or box office flops are sometimes unexpected.
The biggest box office bombs, average losses over 100 million! Whether you're from the United States or the United Kingdom, movies are a common bond across the world.
The cinema has been capturing hearts and minds for over a century, and with vast improvements in film technology, special effects have further captivated us.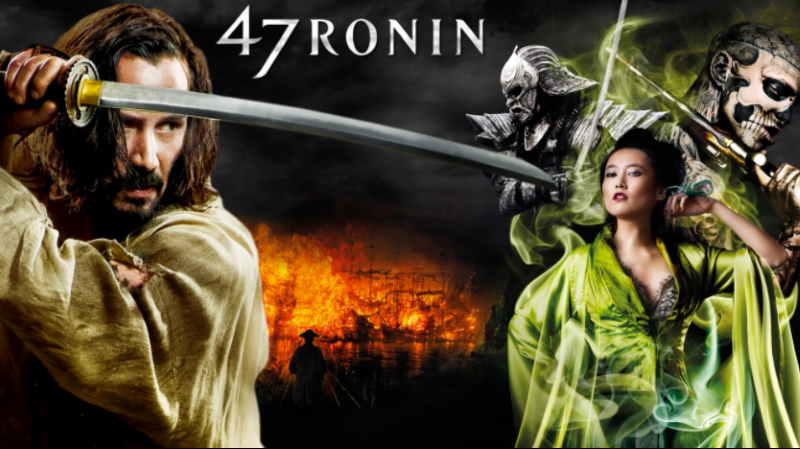 High-tech films aren't easy or cheap to make, and while many of them have been huge hits, others have been complete flops.
Due to horrible casting, having an inflated budget, and/or from getting poor reviews, some movies have died quicker than the bad guy at the end of an action flick.
At the dawn of the 21st century, many filmmakers ramped up their production budgets to make room for new film technology.
While this tactic paid off for movies like "Avatar" and "The Avengers," other movies lost millions of dollars for the studios, production companies, and distributors that invested in them.
Here's our list of the 12 biggest box office bombs in the 21st century, that flopped like a fish on a sandy shore.
#12 – Green Lantern (Estimated Losses: $90 Million)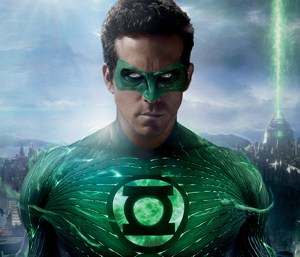 The fanboys of "Green Lantern" were a little skeptical when they saw the first trailer and found out that their hero would be played by Ryan Reynolds (who already starred as a superhero in "Daredevil").
With a poor script, bad reviews and a story that veered away from the origins of Green Lantern, the film was doomed from the start.
While the movie brought in more tickets than the production budget, the advertising budget was enormous and netted "Green Lantern" with a loss of just over $90 million.
One success from the movie: the union of Ryan Reynolds-Blake Lively.
#11 – The Alamo (Estimated Losses: $94 Million)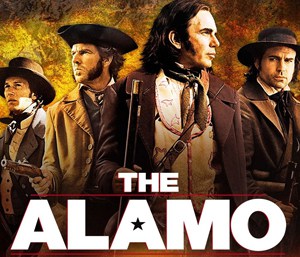 The cast of "The Alamo" was made up of solid actors, but nobody that was considered to be a big box office draw (such as Dennis Quaid and Billy Bob Thornton).
Critics slammed the movie and word of mouth spread fast that "The Alamo" was very forgettable.
Due to those factors, only $25 million in tickets were sold, which was much lower than the $107 million production budget.
The end result was a $94 million loss. They probably should have picked a historical event with broader appeal.
Box Office Bombs #10 – Final Fantasy: The Spirits Within (Estimated Losses: $94}4 Million)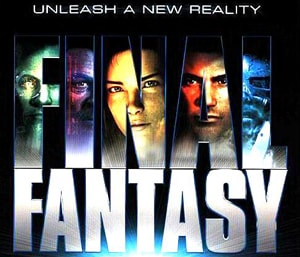 Instead of opting for live action (like "Super Mario Bros." and "Doom"), "Final Fantasy: The Spirits Within" took a different approach with a computer generated look that was supposed to be photorealistic.
While the film looked pretty good and had a decent cast (Alec Baldwin and James Woods), it tanked at the box office.
Less than half of the reviews were positive, but Roger Ebert said he liked it and suggested that it was a must-see.
Apparently, not enough people followed his recommendation and "Final Fantasy" limped home with a $94.4 million loss.
#9 – The Adventures Of Pluto Nash (Estimated Losses: $96}4 Million)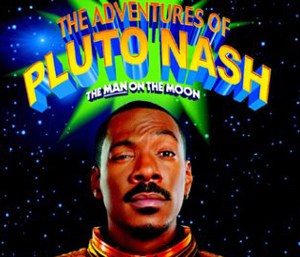 It seemed like Eddie Murphy could do no wrong in the 1980's and 1990's. When the 21st century rolled along, Murphy's star power was all but gone.
Still, Hollywood gave him a seven figure budget to star in this intergalactic "comedy" about God knows what.
Critics slandered this movie, which was nominated for five Golden Raspberry Awards recognizing the worst films of the year.
Eddie Murphy went on to say that he knows the "two or three people that liked this movie" in an interview with Barbara Walters.
They probably only said that because Murphy was in the room.
Box Office Bombs #8 – Stealth (Estimated Losses: $96}5 Million)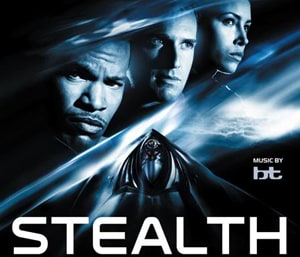 With bad reviews starting to pour in, the producers had to have gotten nervous about blowing $135 million on this movie, and boy did they have good reason.
The film lost Columbia Pictures $96.5 million after the budgets were tallied."
Stealth" seems to have gotten lost in the shuffle of action movies. Not even a decade old yet, and people in their early 20's can list about 100 action movies that they know of before getting to "Stealth".
#7 – Sahara (Estimated Losses: $100}3 Million)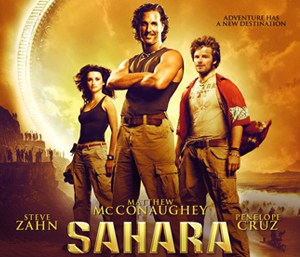 If you want to make an action movie that doesn't have a very intricate plot or character development, you probably shouldn't blow big money on special effects.
The producers and crew ignored that, and went over the top with the scenery, which led to script conflicts and mediocre reviews across the board.
It was a cool looking movie with big names to draw in the crowds (Matthew McConaughey and Penelope Cruz), but people would have needed to see the movie twice for this to make any money.
Now it's lost in the desert for generations to come.
#6 – Jack The Giant Slayer (Estimated Losses: $101}1 Million)
Bryan Singer was placed in charge of directing "Jack The Giant Slayer", which seemed like a decent choice, but not enough people were interested in someone else's version of the story.
Critics were conflicted on whether or not it was good, with reviews split down the middle.
A lack of interest and a mediocre word of mouth spelled doom for "Jack The Giant Slayer", and it is estimated that more than $101 million was lost as a result.
A similar movie that faced this fate was "Gulliver's Travels", proving that you just don't mess with old fairy tales.
Box Office Bombs #5 – John Carter (Estimated Losses: $108}6 Million)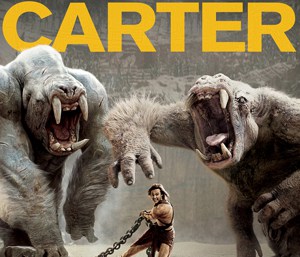 Nobody is really quite sure who Taylor Kitsch is, and people weren't too eager to find out, according to the numbers at the box office.
People love science fiction movies and big budget action movies, but the two didn't mesh well for some reason.
The reviews weren't too favorable, as about 50 percent of critics liked it, while the other 50 percent said it was too long and over the top for their liking."
John Carter" might have been the biggest flop of all-time if it weren't for the strong numbers it gathered outside of the United States.
All in all, "John Carter" lost $108.6 million for Disney.
#4 – R.I.P.D. (Estimated Losses: $114}8 Million)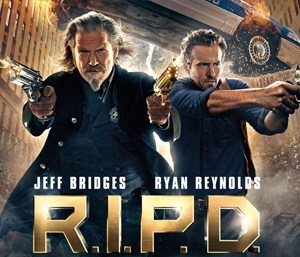 "R. I. P. D." was not worth peoples time according to those that saw it and word of mouth spread quickly, making ticket sales decline rapidly.
The film was originally supposed to star Zach Galifianakis alongside Ryan Reynolds, which would have made more sense in an action/comedy/buddy cop movie than Jeff Bridges.
Critics hated it and called it a crappy "Ghostbusters" rip off, which led to a loss of $114.8 million for Universal Pictures.
Box Office Bombs #3 – The Lone Ranger (Estimated Losses: $119}7 Million)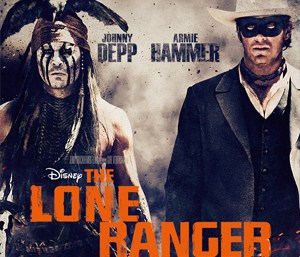 While that move was weird, the main role was filled by someone named Armie Hammer.
Nobody knew him from anything other than as the guy who played the Winklevoss Twins in "The Social Network". After three decades of not having a "Lone Ranger" movie, people lost interest and didn't bother to see the newest one.
Disney took another big loss right after the "John Carter" fiasco and wound up losing $119.7 million thanks to this dud.
#2 – Mars Needs Moms (Estimated Losses: $130}5 Million)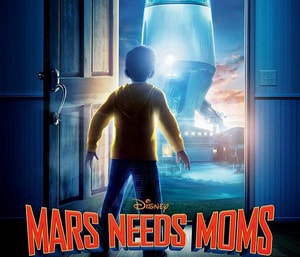 Motion capture technology helped to make the animated film look good, but the starring cast wasn't all that notable (Seth Green and Dan Fogler).
Once again, "Mars Needs Moms" was one of those movies that critics couldn't decide whether they liked it or wanted to throw out it of a window.
Outside of "The Alamo" and "The Adventures of Pluto Nash", this movie ranks as the third worst in terms of worldwide gross with just $38.99 million in tickets sold.
The final loss for Disney was an astounding $130 million.
#1 – 47 Ronin (Estimated Losses: $149}5 Million)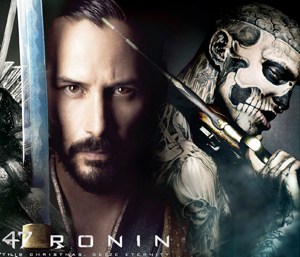 The reviews of the movie said that "47 Ronin" was uninspired, unoriginal, and not interesting in the slightest.
Combine that with a two hour running time, and people avoided "47 Ronin" like the plague.
The worldwide gross wasn't too embarrassing, but with a budget that cost about twice that number, it was the worst flop of the 21st century, and in the history of cinema.
At least Keanu rebounded after this one, unlike some of the other stars on our list.