Successful businesses today run on the latest technology and applications.
From working with clients to winning new customers and collaborating with your in-house or remote team, it isn't easy to manage everything seamlessly without using appropriate apps.
If you're using a Mac, here are some of the must-have business apps.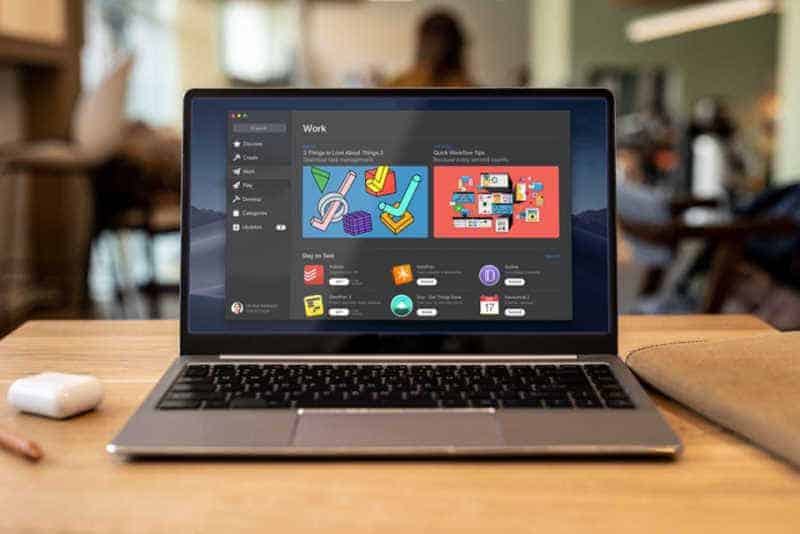 1. Zoom
Zoom is a cloud-based video conferencing service that enables you to virtually interact with your staff and clients when in-person meetings are not possible.
The app is an essential tool for businesses of all sizes wanting to continue their daily workflows with minimum disruptions. When using Zoom, you can use the app's group video conference or one-on-one meeting feature.
You can even record meetings and share your screen with the participants so that they can see what you're doing. You can learn how to share your screen by going through the guide at setapp.com.
Get started on using Zoom by downloading the app and selecting a subscription that suits your business.
2. Magnet
A window-management tool for macOS, Magnet lets users arrange the opened windows into clearer configurations.
It can revolutionize the way you work and prevent you from toggling back and forth between hidden documents and tabs. Instead, you can see and compare all the windows at once.
With Magnet, you can drag and drop windows, organize windows in quarters, side-by-side or thirds, use a menu bar to access pre-configuration and create keyboard shortcuts.
3. Slack
Over 85,000 organizations and ten million people use Slack for streamlining everyday communications. In addition, slack is the fastest growing app in history, with more than 77% of the Fortune 100 using it shortly after its launch.
The app is used for file sharing, messaging, collaboration and screen sharing.
If you're not using it already, your business is missing out on an incredible productivity hack to work with your colleagues. Slack is much more effective, easier and less cluttered than email.
4. Evernote
Evernote is a useful Mac application for professionals and businesses. It boasts of over 225 million users globally. The app makes it easy to quickly take notes, save information for future references and collaborate with clients and team members.
Users can save everything from videos, audio notes and upload files. What's more, it comes with the same functionality on every device.
The app is a cloud-based notebook, and users can digitally organize their notes, to-do lists, ideas and even bills, receipts and invoices.
5. Dropbox
From freelancers to entrepreneurs and colleagues, everyone needs to transfer large files or collaborate on the same documents with those not in the office.
That's where Dropbox comes in handy. It is an invaluable collaboration tool that can be integrated with other popular tools like Evernote or Office 365.
In addition, it helps teams collaborate and share files across various operating systems and devices. Dropbox is also compatible with Google Drive.
6. Daylite
Daylite is a CRM tool for Mac users running small businesses. When client relationships start to feel chaotic or have too many sales leads and clients, you can use CRMs to ease the load.
Daylite is a business Mac application that takes the hassle and stress out of staying in contact with your clients and being aware of every detail in your client relationships.
7. Billings Pro
Billings Pro is a Mac application that allows users to keep an eye on invoices and cash flows. So, you can use the app to track your company's financial performance.
You can also develop proposals and convert them into invoices to make sure timely processing of the same. For different kinds of businesses, Billings Pro offers templates.
The app features a quick estimate creator and a time tracker, perfect for small businesses and freelancers that bill on shorter intervals.
In addition, you can easily create easy-to-understand and beautiful invoices by selecting a template and adding all the expense slips and time.
8. PDFelement for Business
Several documents like invoices, purchase orders and receipts are used in the form of PDFs. PDFelement is a great small business software that helps users develop and manage PDFs centrally.
The app does an excellent job of creating, sharing and editing PDF files.
9. 1Password
Many people use simple and weak passwords, enhancing the vulnerability of their information and data.
With increasing cases of cybercriminal activities, it is crucial to put measures and checks, such as having a strong password protecting your system.
But having to remember so many different passwords is a task, and that's where you can use 1Password. It is an excellent password manager that offers a better and secure solution. The app features a password generator that remembers the saved passwords.
Wrapping up
The appropriate Mac applications can help you easily perform important business activities and augment relationships with your client, colleagues or employees.
In addition, you can simplify your work by finding applications that create growth opportunities and deal with productivity issues.