You've probably seen a few bank account bonus offers.
Chase, for example, regularly gives money to new customers who open checking or savings accounts.
I snagged $125 for a Chase checking account last year and $175 for a Chase savings account this year.
And that's the low end.
At the moment the big news in the world of bonus-chasers is Bank of America's $2,000 cash bonus.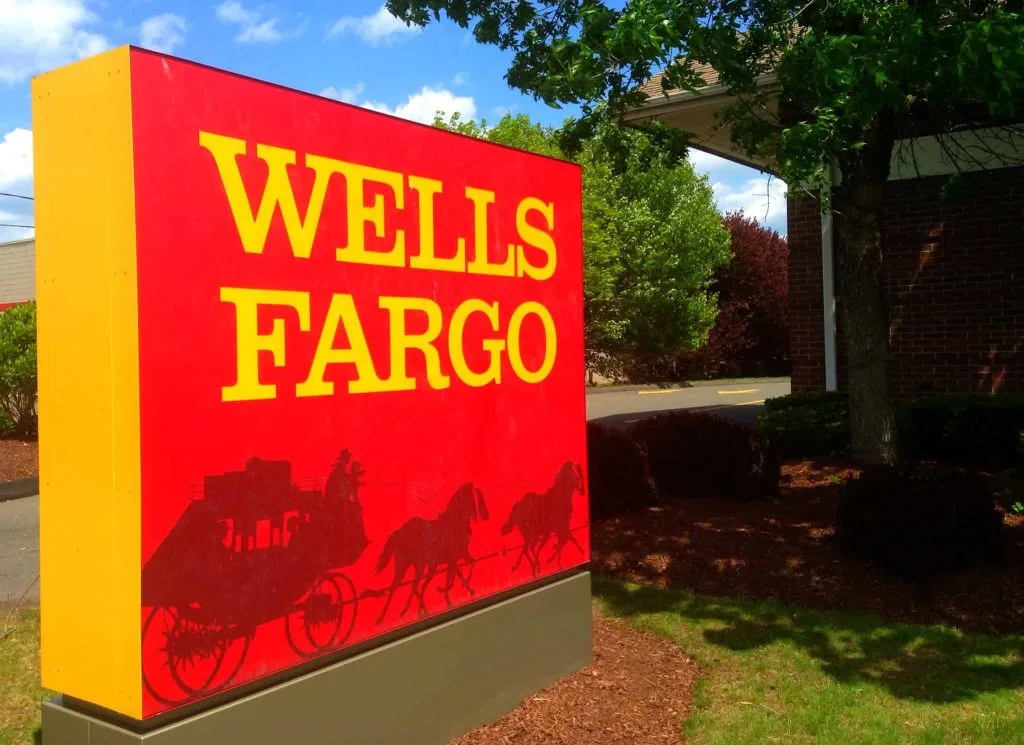 Unfortunately that one is only for business accounts, and it has fairly complicated requirements.
Ah, yes, the requirements.
Earning a bonus is rarely as simple as just keeping an account open for a while.
That's usually one requirement, but there are always others.
With eight new accounts this year alone, my required actions for earning bonuses include setting up direct deposits, scheduling a dozen debit card purchases in a month, and regularly using bill-pay systems.
As a result I've learned how to meet bank bonus requirements with the least effort and fewest mistakes.
It all starts with…
Reading the Fine Print
The key thing is to know what you're getting into from the start.
You don't want to waste your time opening an account if you won't qualify for the bonus (unless you're sure you love the bank anyhow).
For example, for my PNC account bonus ($200) I needed to have $2,000 in direct deposits (payroll, government benefits, etc.) within a month.
I'll explain how I arranged that in a moment, but if that's something you can't do you'll have to look for another bank account to open.
And be sure you can tie up enough money for the specified time.
My Chase savings account required a minimum balance of $15,000 for three months.
Drop one dollar below that on any one day, and the bonus was lost.
The regular interest totaled less than $1 by the time I closed my account, so it was worthless without the bonus.
Also, that Chase account required the minimum balance for three months, but it had to remain open for six months or the bonus would be deducted from the account at closing.
I'll bet more than a few customers lost the bonus when they closed the account after three months.
Fortunately there are many offers with simpler requirements, and there are some things you can do to make meeting them a bit easier.
Minimum Balance Requirements
With savings accounts you may need to maintain a minimum balance, but this is rarely a requirement for checking account bonuses.
On the other hand there usually is a minimum balance requirement to avoid account fees, and there is no point in getting a bonus only to give it all back in fees.
So make a note of any minimums, and whether they refers to an absolute (can't drop below for a day), or an average account balance.
Sometimes there are other ways to avoid monthly fees.
For example, according to the fee schedule for my Regions Bank checking account, you can avoid the normal $10 monthly fee by either maintaining a minimum average balance of $1,500 or by making one direct deposit of $500 or more each month.
In other words, you could set up direct deposit of your paycheck and then take the money out as you need it, leaving very little in the account.
Minimum Time to Keep the Account Open
Also, that Chase account required the minimum balance for three months, but it had to remain open for six months or the bonus would be deducted from the account at closing. I'll bet more than a few customers lost the bonus when they closed the account after three months. Fortunately, there are many offers with simpler requirements, and there are some things you can do to make meeting them a bit easier.
For example, if you want to qualify for a $300 bonus offer at Huntington Bank, you'll be required to open a checking account by June 7, 2022. Besides the regular perks, the bank also offers credit score and identity theft monitoring, and unlimited non-Huntington ATM withdrawals.
You can receive the bonus in three basic steps. First, you need to choose and open an account that best fits your needs by the above-mentioned date.
Then you can make new money deposits within 60 days of the account creation and keep the account open for 90 days. And the last step, your bonus will be transferred to your account within 14 days upon meeting the requirements.
For example, Huntington Bank's early account closure fee is $25 if you close your account less than six months from opening it.
In most cases you'll wait a few months to get your bonus anyhow, so you might as well wait a little longer to avoid giving any of it back.
Put these important dates on your calendar so you don't either make a two-day mistake that costs you money, and so you don't leave your money in a non-interest-bearing account for longer than you planned.
Direct Deposit Requirements
Direct deposit is an increasingly common requirement, and perhaps the toughest one to meet.
Sometimes you just need to make just one direct deposit of a paycheck or government benefit payment within 60 days.
But some banks require regular direct deposits for more than a month, or ones that meet a minimum amount ($500 per month is typical).
Contact your employer's payroll department to arrange direct deposit of your paychecks.
You'll need the bank routing number and your account number. These will be on your checks. For savings accounts you can call the bank and ask.
If you open an account in person ask for a direct deposit form to fill out and give to your employer.
That will speed things up.
If you regularly chase account opening bonuses your employer might get irritated with changing your direct deposit information every couple months, or splitting your paycheck between three different banks.
So you may want to alternate between bonus offers with direct deposit requirements and those without them.
If you're self-employed or your employer won't do direct deposit, you have to find another way.
Many banks count ACH transfers as a direct deposit.
For example a transfer of money from an online account like Capital One 360 to your new account may work.
On DoctorOfCredit.com you can find an extensive list of which methods count as direct deposits at various banks.
Some methods don't qualify as direct deposits according to a bank's definition, yet work because automated systems can't tell the difference.
You may get the bonus, but the bank has the right to take it back if they discover that your deposit didn't qualify.
If you're self-employed you can arrange your own direct deposits.
My Wells Fargo business account charges $10 per month to use the direct deposit feature, plus $0.50 per deposit.
Now, instead of transferring money from my business to personal account to pay myself, I make direct deposits into whichever bank accounts require them for a bonus.
When opening an account at BMO Harris ($200 bonus) I made it clear that this is a "draw" from my business account, not a paycheck, and they were fine with that.
Apparently they just want to see regular deposits.
This is also how I met that heavy PNC requirement of $2,000 in direct deposits in a month.
What if you need all that money you're depositing? Write yourself a check or withdraw it. Once the direct deposits are made the money is yours to use.
But leave enough in the account to meet any minimum balance requirements to get the bonus and/or avoid fees.
Debit Card Requirements
Some banks require you to use their debit card a certain number of times to qualify for a bonus.
For example, to get the bonus for my Regions LifeGreen Checking Account ($300) I had to make at least 10 purchases within 60 days, using the associated debit card (plus set up direct deposits).
I didn't want to hold up the line at the Walmart self-checkout register while I ran ten items through as separate debit card purchases, although that would technically meet the requirement.
I also didn't want to use the card for large purchases, because I have specific reward credit cards I like to use for those.
Instead I just kept the debit card in my pocket and used it every time I bought something for less than a few bucks.
Four of the required purchases were for $0.74 sodas.
I marked a sticker on the card each time I used it so I knew when I reached 12 purchases (2 extra to be safe).
You can do the same.
Use the debit card for all purchases under $5 or $10 and you'll probably meet your minimum in a few weeks.
Bill Pay Requirements
Most checking accounts have a bill-pay service associated with them, and using it is a common requirement for earning an account opening bonus.
For example, to get my $125 bonus for my US Bank Silver Checking account I had to make two payments within 60 days using the bill pay system online.
I made three to be safe, and, naturally, I used it to pay off credit cards that had earned me bonuses for meeting spending requirements.
Bill pay systems aren't too difficult to figure out, and you can pay almost anything with them.
But what if you have two weeks left to make several bill payments and you just don't have any bills to pay?
It's a problem some people might hope for, but you still need a solution. Fortunately there are some ways to easily meet the requirement.
First, you can break a payment in two. Many creditors, utility companies, and others will let you make a payment of any amount, so you can pay part today and the rest tomorrow.
If that seems too much like cheating, try the next solution… Pay bills in advance.
I have paid cable bills and water bills in advance (sometimes accidentally) more than once, and the payments always go through.
Funding Requirements
You can fund new bank accounts in various ways, including:
Credit card (allowed for many online applications)
Cash in a branch bank
Send a check
Transfer money from an existing checking account
On DoctorOfCredit.com you'll find a comprehensive list of the best bank account bonuses, and it includes information on funding options and requirements.
If you use a credit card with no balance and you pay it in full when it's due you'll effectively be using an interest-free loan to fund your account.
Other Requirements
Sometimes there are other requirements, so read the fine print!
For example, when I recently opened an account at BMO Harris I discovered only after he had done it that the banker did a hard pull on my credit report, in part because the bank forces you to get a credit card along with the account.
By the way, you should know the difference between a hard pull and a soft pull (the latter has no effect on your credit score, while the former can cause a drop).
Most banks do a soft pull, as you can see from this list on BankCheckingSavings.com.
Other bank bonus requirements you may have to meet include:
Opening a related account (my PNC bonus requires $100 in two savings accounts)
Enrolling in e-statements (Florida Community Bank gave me $50 more for that)
Opening in person in a branch (most now allow you to open an account online)
Living in a certain areas (many banks offer bonuses only in certain states)
The Rest of the Story
There is an "opportunity cost" for tying up your money to collect a bonus.
That's what you lose from moving it out of an existing account.
Since you probably get no more than 1 percent on your savings this isn't really an issue most of the time.
But do the math, so you'll at least know what you're really making for your time.
For example, I had to tie up $15,000 for three months to get that $175 Chase savings account bonus.
I made 1.25 percent where the money is normally kept (now down to 1.1 percent), which means I would have made $46.87 in interest in those three months — that's the opportunity cost.
So my net gain was only $128.13 ($175 minus the lost interest of $46.87).
Fortunately it took me only about an hour to open and close the account.
Is it all worth it?
That's your call, but I only do this when I think I can make $50 per hour for my time.
So far I have met that goal with almost every account.
I've collected more than $1,000 in bank bonuses so far this year, and I have $700 more in the works.
(And this is only one of many ways to make money from banks.)