Last year I did a post on whether chasing bank and credit card bonuses was worth the trouble.
Having made $670 in bonuses in the previous six weeks my answer was "Yes!" I have a post coming soon that goes into detail about how to make the most from credit card bonuses (I may hit $2,000 this year), and a chapter in my upcoming book will also cover the best strategies.
Of course the specific deals come and go, and examples seem dated before too long.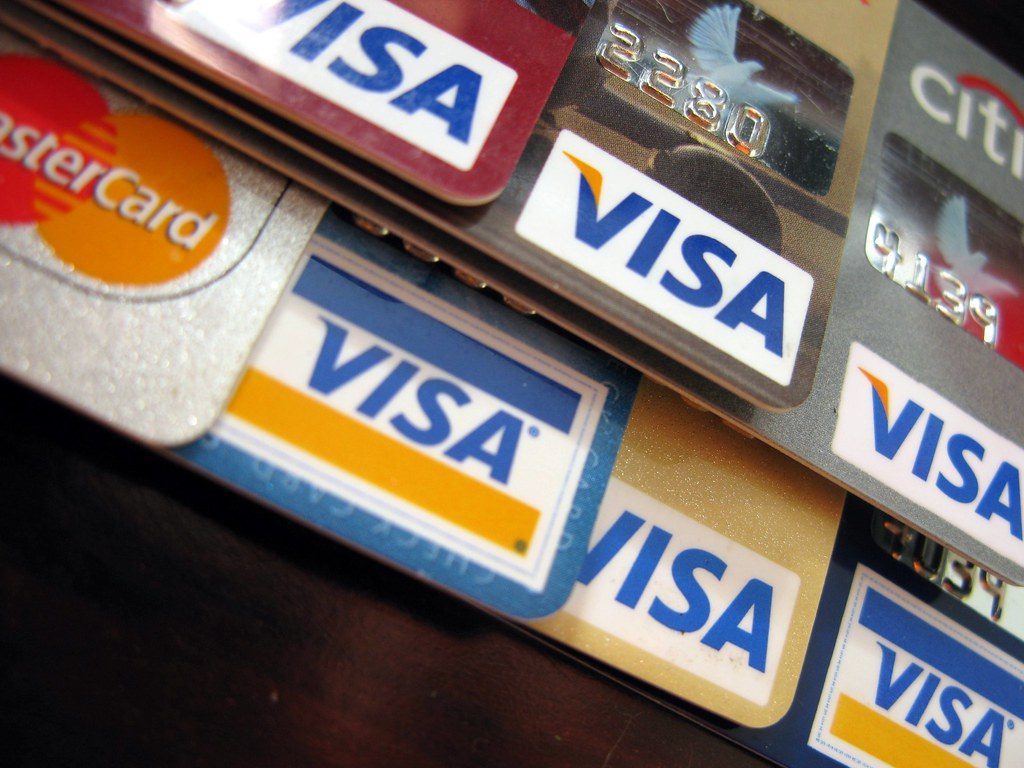 Fortunately there are many places online listing and reviewing the best current offers.
Rather than compete with those sites, I created this page to point them out.
Use at least several of them when looking for your next big credit card bonus.
I'm also including other related resources to help you out, as you'll see below.
Note: This is not a primer on how to snag credit card bonuses.
As mentioned, I've written about the process before.
This is just a collection of some great resources to use if you're already playing this profitable "game."
Use These to Locate Great Credit Card Bonus Offers
CreditCard.com List of Reward Credit Cards – The latest rewards deals are covered, and you can click on a category, like "Cards for Travel" to see those latest offers.
You might also open "Top Offers" and click through to "Limited Time Offers" to start — that way you don't miss out on ones that won't be around next month.
Nerd Wallet's Best Credit Card Signup Bonus Offers – This list is kept updated and there are a few tips included on how to get the most from certain cards.
Money Manifesto's List – Seems to be updated monthly.
Travel Sort's Best Travel Rewards Credit Cards Bonus Offers – About a dozen travel cards with bonuses are detailed and reviewed.
Master List of Credit Card Signup Bonuses – This is one of the more complete lists online.
Master List of Business Credit Card Signup Bonuses – This has just business card offers.
Find a Card According to Your Credit Score
Credit Karma's Featured Cards by Credit Score – This page helps you locate the best credit card offers based on your credit score.
You can actually click the category that your score falls into, and look at cards for which you're likely to qualify.
The categories:
Poor (549 or Lower)
Fair (550-639)
Good (640-719)
Excellent (720 or Higher)
Most decent bonus offers appear to be only for those with good or excellent credit.
There are some cards for people with scores as low as 550 ("fair credit"), and one of them offered 1.5% cash back plus 20% cash back on Uber services, so if you have fair credit and use Uber a lot, it might be worth paying the annual fee.
With poor credit you get only secured cards, and no bonuses.
Buy Discount Gift Cards to Meet Spending Requirements
If you've claimed many credit card signup bonuses you know it can be tricky to meet a spending requirement by the deadline, especially with high-spend cards.
It's tough to put $3,000 on a card in three months, especially since the clock is ticking before you even get the card (it starts when you're approved).
One of the surest ways to complete your "spend" is to buy gift cards for places at which you normally shop.
That way they are like cash, since you would have eventually spent the money there anyhow.
But to make it an even better strategy, why not buy discounted gift cards?
You can get cash-back on your card for the purchase, get closer to the bonus, and get a 3 to 15 percent discount on your purchases.
Here are some sites where you can find discounted gift cards:
Gift Card Granny compiles information from the first four and other sites to locate the cheapest cards for any retailer.
That makes it a good place to start.
Information for Tax Time
Here's some light reading for you or your tax preparer in regards to credit card bonuses and rewards:
Credit Card Rewards Are Discounts – The consensus seems to be that the IRS considers any rewards or bonuses that require you to spend money as a discount, and therefore not taxable income.
Tax free money!
Will Credit Card Rewards Soon be Taxable? – Changes may be coming now that bonuses have grown so large.
What About Business Cards? – Investopedia agrees that most bonuses are not taxable, and that this may change, but they also point out a complication when it comes to business purchases.
Since a $50 bonus or cash-back reward is a discount, it lowers your cost for an item.
Therefore you should report that $120 expense for office supplies as just $70.
Other Resources
Here are a few more websites and lists that will help you maximize your haul when chasing after credit card signup bonuses.
List of Churnable Credit Cards – DoctorOfCredit.com has compiled information on which cards can be applied for again and again.
By "churning" these cards you can claim multiple bonuses.
Sometimes you have to wait a year to reapply, other times you can cancel and apply the next month.
Manufactured Spending – Great overview of how to buy cash equivalents as a way of meeting spending requirements for credit card bonuses, or to rack up cash-back points.
Top 10 Ways To Meet Credit Card Bonus Minimum Spending Requirements – This post from The Points Guy has a few good ideas.
Your Thoughts: If you know of any other great resources let us know.