Shark Tank Products Wins come in all forms and shapes! ." Shark Tank" is a big hit reality show on ABC and its Friday night ratings have been tremendous for the network's ongoing success.
Based off of Canada's "Dragon's Den," "Shark Tank" features entrepreneurs who propose their business ideas to a panel of judges in hopes of receiving funds to further expand their companies.
The majority of the inventors on the show lack direction and insight, but every so often, a successful business owner with a revolutionary idea wins over the Sharks with an engaging pitch.
Shark Tank Products Wins"Shark Tank" is a big hit reality show on ABC and its Friday night ratings have been tremendous for the network's ongoing success.
The Sharks are successful self-made entrepreneurs who offer industry insight, strategy and brutal honesty.
The Sharks include; Mark Cuban, Lori Greiner, Daymond John, Robert Herjavec, Barbara Corcoran and "Mr. Wonderful" himself, Kevin O'Leary.
As entrepreneurs present their ideas, the Sharks make offers to the business hopefuls in exchange for equity or other interests in the product or idea, such as a loan or licensing.
Viewers tune in weekly to see the latest ideas and inventions from bad sales pitches to brilliant plans.
From entrepreneurs with slim chances for success to ideas that leave viewers in awe, we found the 10 best pitches that achieved great "Shark Tank" success.
Which ideas and products made our list? Here's our top 10, starting with a skincare product developed by an 18 year old.
Simple Sugars, Lani Lazzari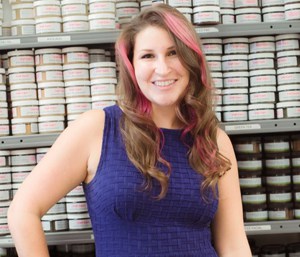 Prior to the episode airing, Simple Sugars had only earned $50,000 in sales for the year.
But, within one day of the "Shark Tank" episode airing, Simple Sugars' sales jumped to over $200,000.
If you have sensitive skin, you can find Simple Sugars fairly easy these days, as several hundred stores (from large retailers to local businesses) carry the products.
Lazzari's company is now pulling in more than $3 million in sales each year.
Shark Tank Products Wins: ChordBuddy, Travis Perry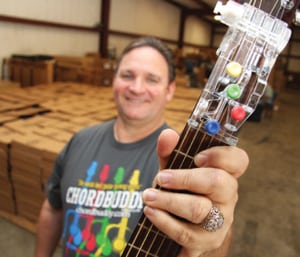 Perry pitched his idea during season three of "Shark Tank" and accepted a $175,000 paycheck with Robert Herjavec in return for 20% of the company's equity.
The valuation of Perry's company was quite a bit lower than what he originally outlined, but Herjavec utilized his high-profile network of connections to recruit popular country singers to become spokespeople for the ChordBuddy.
The ChordBuddy has since netted a few million dollars in sales.
BuggyBeds, Maria Curio & Veronica Perlongo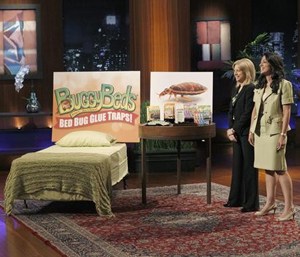 It's rare to see all of the Sharks on the show agree to team up on a deal, but when they do, you know it's gold.
The five Sharks agreed to give Curcio and Perlongo a quarter million in funding for a quarter of the equity, so each Shark has five percent equity in the company.
With the amount of money that BuggyBeds has made since appearing on "Shark Tank," it's been a great deal.
BuggyBeds sales reached into the millions just two months after the show aired.
Cousins Maine Lobster, Sabin Lomac & Jim Tselikis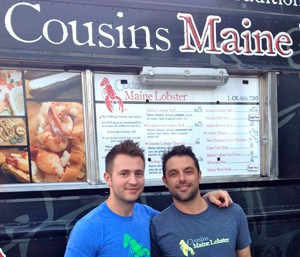 In order for their business expand, the cousins needed quite a bit of funding, and Barbara Corcoran was happy to help them out with that.
For only 15% of the company, Corcoran handed over $55,000, and the truck became an instant hit.
Sales reached nearly three quarters of a million after the episode hit the airwaves.
Now, with sales at $3.6 million, the cousins are busy opening Cousins Maine Lobster truck franchises.
Shark Tank Products Wins: Ten Thirty One Productions, Melissa Carbone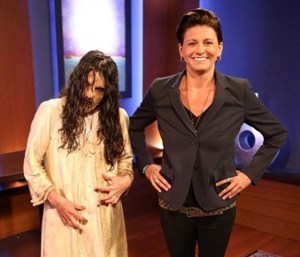 Mark Cuban wanted a stake in the production company and handed Carbone a check for $2 million in exchange for one-fifth of the company.
Ten Thirty One was far from struggling financially, but the money was needed to expand beyond the West coast into a larger market.
Now, Ten Thirty One is performing around the nation with tickets being sold through Live Nation, which is owned by Jay-Z.
$3.5 million is expected in ticket sales.
Mission Belt Co., Nate Holzapfel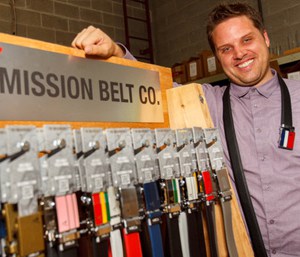 While that sounds like a profitable idea, Holzapfel wasn't even interested in making money for himself.
Instead, all of the profits for the company go directly to charitable organizations.
With an eye for fashion, Daymond John, the founder of FuBu, wanted a stake in the belt company.
John spent $50,000 in exchange for more than a third of the company. As a result, there were $1.2 million in sales within a month of the deal.
Breathometer, Charles Yim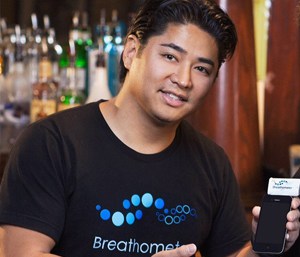 Yim's breathalyzer was one of the biggest deals in "Shark Tank" history at the time when all five Sharks jumped on the deal for $650,000 and 30% in company equity.
It seemed like a surefire hit for the Sharks, and they were certainly right about that.
After another investor from outside of the "Shark Tank" team contributed additional funding, the product was perfected and is now earning over $10 million in sales.
Shark Tank Products Wins: GrooveBook, Brian & Julie Whiteman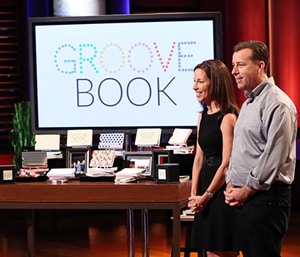 Instead of having to exchange a large portion of company equity, the couple opted to give up four fifths of the profits from licensing to receive $150,000 in funding from Mark Cuban and Kevin O'Leary.
The amount of subscribers shot through the roof after the episode aired. The Whitemans no longer own the company after taking an outstanding offer from Shutterfly to buy it for nearly $15 million.
ReadeRest, Rick Harper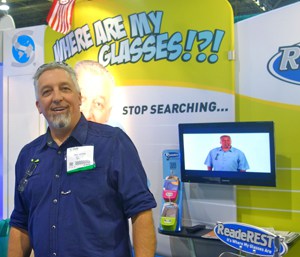 The product is very inexpensive to make since it is basically magnets and a paperclip, which means that the profit margins were very desirable for the Sharks.
Lori Greiner was the most interested in ReadeRest since she is in charge of the products featured on QVC's home shopping network.
For $150,000, Greiner bought nearly two-thirds of the company with a promise to Hopper that he would become a millionaire.
She was right, as there has been $8 million in sales so far.
Shark Tank Products Wins #1: Scrub Daddy, Aaron Krause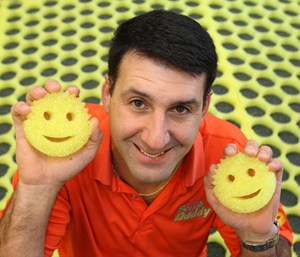 Thanks to her home shopping prowess, Lori Greiner hopped on this one as well, buying one-fifth of the company for $200,000.
Sales weren't doing so well before Krause's appearance on the show, but Scrub Daddy has now sold nearly $20 million and can be found in stores across the country.
A far cry from the $100,000 in sales from the previous year and a half, the Scrub Daddy goes to show that anything can be a hit in the tank, the biggest of which is a sponge, go figure.