Making money online allows people around the country and world to earn supplementary if not full-time incomes.
If you are interested in earning income online but are not sure where to start, you are hardly alone.
The many ways to make money online can seem a bit overwhelming at first, so it's important to think about what you are interested in or passionate about.
Get inspired with the following ideas, as you might find one or multiple possibilities that spark your interest.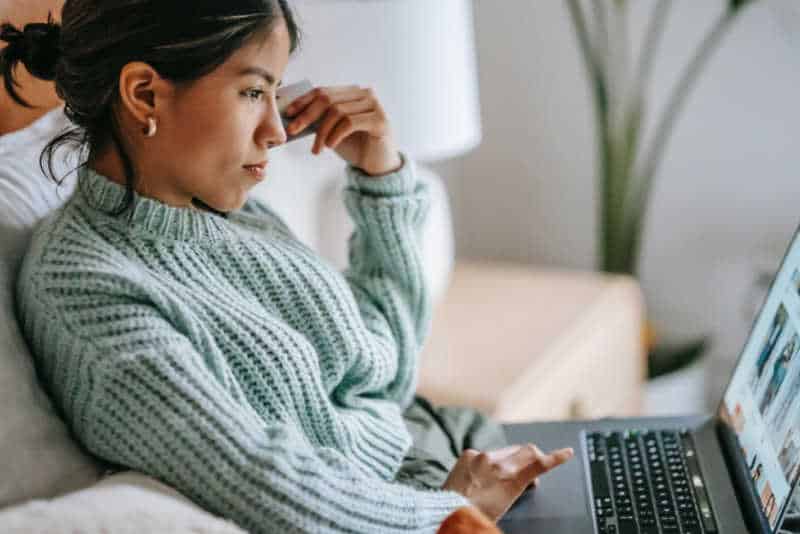 Start a Blog
It might seem a bit trite, but starting and maintaining a blog can turn into an excellent revenue source.
The money typically comes from advertisers who pay to put their banners, flash ads, and other marketing content on your website.
You can also use a blog to sell your own products or write sponsored content for assorted affiliates.
There are plenty of free blogging platforms to help you in this venture, including classics like WordPress and more recent options, such as HostGator.
If you have web designer friends who will help you create a pleasing blog for a reasonable price, that is extra ideal because the web pages will look oh-so-pretty and cool.
Sell Stuff on eBay
Another "oldie but goodie," eBay makes it possible to sell a wide variety of items for great prices.
Perhaps you have a Coach bag collection you want to sell, or have spent years acquiring rare boat parts that will trigger bidding wars.
You could easily start a little online consignment store that serves as an extra source of revenue, such as one that covers your utility and phone bills.
Become a Freelancer
Freelance work can become your entire income source depending on how much you are willing to hustle.
Perhaps you are a writer tasked to blog about conflict resolution, or a graphic designer who can lend their skills to your friends' companies.
Maybe you are an artist, proofreader, coder, or someone else with freelance skills to put to good use.
No matter what your skill set is, research the freelance options available to you.
And remember, it is always best to start with a higher bid and negotiate rather than accepting the first rate sent to you.
Sell Unused Gift Cards
Have a stack of gift cards to places you do not want or need to patronize?
There's a website for that. Raise is a site that allows you to sell unwanted gift cards, though you'll pay the site 15% of every card you sell.
Nevertheless, it's better than letting that card stack collect dust.
Start Tutoring
Online tutoring has become a popular option for students of all ages, especially in light of COVID-19.
If you are a skilled tutor in math, science, history, English, communications, philosophy, theology, foreign languages, or anything else that academically-minded individuals need assistance with, create a profile on a tutor site.
Among the sites to consider include Tutor. com and Wyzant. You can also advertise at local schools.
Create an Account on Etsy
Etsy is the place for selling handmade wares of all kinds, including jewelry, home decor, candles, and most other things.
If you have a talent for making handmade goods, think about creating an Etsy account and seeing how it goes.
Etsy does take a portion of your sales, but it's a decent trade-off if you can get a loyal client base going.
Additionally, the site offers many advertising resources to help get your store in front of your target market.
Work as a Matchmaker
Perhaps you have functioned as the residential matchmaker among your friend group.
Why not put your relationship skills to excellent use and work as an online professional matchmaker?
Sites like Tawkify allow you to work one-on-one with clients and pair them with individuals who meet their dating criteria.
It definitely falls into the "feel-good" job category, since you are helping people find wuve, true wuve.
Take Surveys
Signing up for surveys on non-scam websites isn't going to make you rich, but it can turn into a viable source of extra income.
There are a plethora of sites to select from, such as SwagBucks that offers money-making opportunities through their surveys and search engine usage.
ProjectPayday is another possibility that pays you to use products in the 'free trial' vein.
However, you need to cancel the trial before you get charged for the product you're using.
If you can remember to cancel, you'll enjoy a nice 'lil income source. Other sites work the same way, potentially resulting in big paydays if you sign up for multiple trials/surveys/search engine uses.
Use the 'Gram to Make $$
Sure, athletes, models, reality stars, and singers are among the highest-paid Instagram influencers, but numerous small-scale influencers rake it in as well.
You'll need to establish a large following first, which typically involves posting frequently, keeping your page public, reposting others' content, and joining IG engagement groups.
Making money as an influencer requires charging for sponsored posts where you hawk different products, adding affiliate links to your bio, and charging for speaking gigs.
It can also involve creating an online store and using IG to advertise, establishing a podcast and selling advertising space, and getting paid to work as a brand ambassador.
Such ambassadors work for specific brands and pepper their IG accounts with products from said brands.
Provide Online Courses
If you have special skills or are highly knowledgeable about certain things, why not create online courses?
There are sites that allow you to sell your courses online, though you can also sell them through your own website if you have a decent following.
To help you create your first few lessons, look at similar courses and make notes about what the presenters did right…and not-so-right.
Doing so allows you to tailor your lessons in a niche-y way that garners more attention and money.
For online leadership classes that help you thrive as a businessperson, contact People Leader's Club today!