Most customers now use their credit cards to pay for their purchases.
That is why processing credit card payments is a must for every business of all sizes.
However, it is vital to consider that high credit card processing fees can sometimes affect your total profits, even forcing your small business to look for the cheapest solution concerning credit card processing.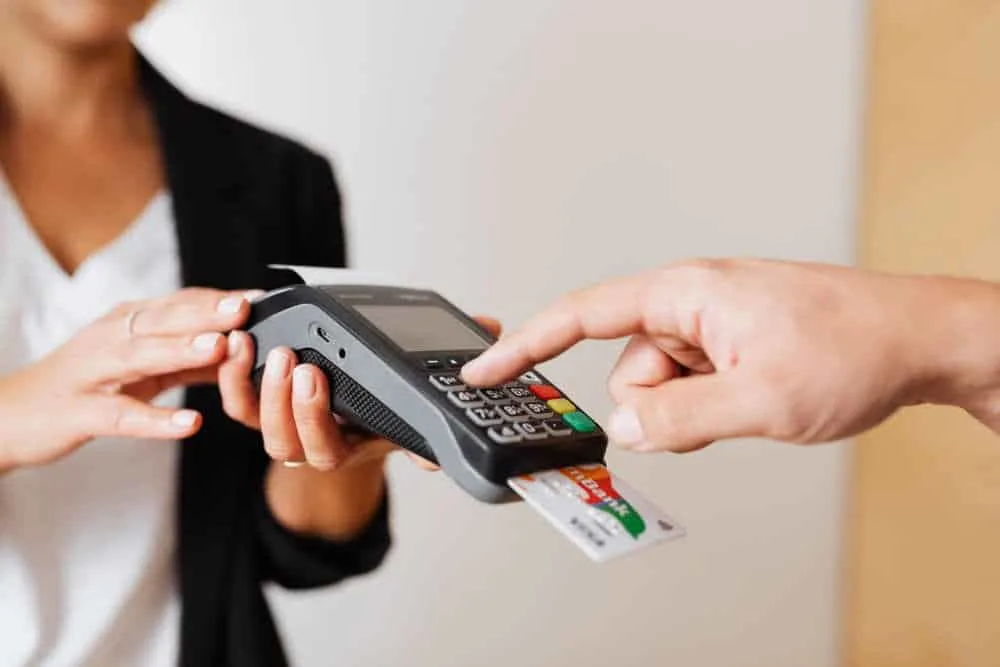 Card Processing Services: What are They?
From a customer's point of view, credit card payments are quite simple. But the truth is that the process is complicated.
This is because multiple different entities are involved in credit card payments.
Card processing starts from collecting basic card information to acquiring funds from the customer's bank account; multiple moving parts are vital in this process.
With a credit card processing service, you can accept credit cards in your small business without any difficulty as payment options.
The companies that offer card processing services are mediators between customers, financial institutions, and merchants.
This makes credit card processing seamless. Furthermore, it is essential to know that you have two options when you decide to accept credit cards in your small business.
One is a card payment process, and the other is a merchant account.
Negotiating Credit Card Processing Fees
Yes, you can negotiate your credit card processing fees. It is vital to know that confidence is an excellent factor in any successful negotiation, especially when negotiating your small business' credit card processing deal.
The following are tips you can consider when it comes to getting the credit card processing terms wanted:
Know Your Business
To land the best deal for your small business, it is recommended to get an overall assessment of your credit card processing needs.
It would be best to consider the following:
How many transactions your small business tends to process;
If you expect to deal with multiple American Express cards, debit cards, or corporate cards;
Whether you are considered as a high-risk business.
Knowing what you need is helpful when it comes to ruling out services that won't be compatible with your small business.
Shop Around
It is an advantage to arm yourself with many different quotes and rates. It is recommended to talk to at least three different card processing providers before you decide.
Moreover, it is vital to know that you should consider the overall value even when looking for the cheapest rate possible.
It will be worth paying a bit more for a provider that supports more integration and offers better customer service.
Ask For a Pricing Quote
You will need to deal in concrete numbers. Getting quotes should be easy, especially if you already know what your business needs when it comes to credit card processing.
On the other hand, you should keep in mind that different processors might have a different pricing model to their competitors, making it challenging to make comparisons.
Lowering the Price
The following are tips you should consider to avoid paying more than you have to when it comes to payment processing services:
Ask for Interchange-Plus Pricing
You can talk to several companies for pricing quotes. It is essential to know that most companies offer tiered pricing.
Hence, you may have to ask for an interchange-plus rate if you want to.
If you choose an interchange-plus price, you can easily compare the quotes and decide which company you should go for.
The rate is already considered the processor's mark-up, which will be added to the interchange rates of the card network.
Look for a Company that Can Offer Month-to-Month Service
It is best to remember that the average payment processing contract usually runs for a three-year term.
However, the best companies offer their services to clients every month. This is because they are confident in their product and don't have any reason to lock you in.
Choosing a monthly service is a great benefit since you have the freedom to move on without getting any penalty if the product or services offered do not meet your needs.
If you choose to sign a three-year contract and want to leave before it expires, you will only be charged an early cancellation fee or liquidated damages (in some cases).
Don't Sign With A Company That Charge Nonstandard Fees
It is essential to pay close attention to the fees. Consider listing or highlighting them to keep you on track.
If you think a certain company charges a nonstandard fee, it is best to ask the sales representative if that fee can be waived.
To Wrap It Up
Nowadays, people don't carry much cash wherever they go; they tend to use credit cards or debit cards as a mode of payment for their purchases.
That is why offering credit card payments is a must for your business.
However, high fees in credit card processing might harm your small business.
Hence, it is wise to look for the cheapest credit card processing available in the market.