Who are the 20 Richest And Hottest Female Athletes?
Top 20 Richest And Hottest Female Athletes: from the tennis court and golf course to the ski slopes, racetrack and boxing ring, the world of sports is often hard for female athletes who are looking to stand out in a male-dominated industry.
While names like Tom Brady, LeBron James and Jeff Gordon often take center stage for their athleticism and skills, dozens of female athletes go unnoticed despite being some of the top athletes in their sport.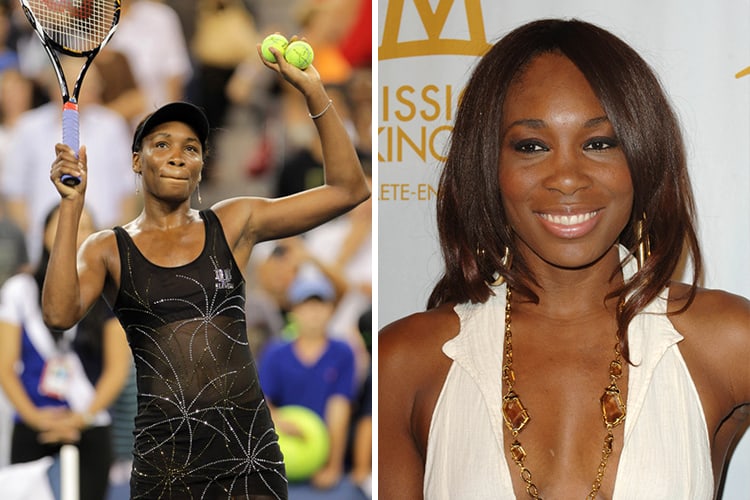 There are a few female athletes, however, who have managed to break the mold when it comes to fortune, fame and even beauty.
Proving to be some of the fiercest competitors around and hungry for their next victory, these women have garnered widespread attention for their athleticism and their looks only to become millionaires in the process.
Heck, they really are the complete package!
So, which female athletes really bring the heat when it comes to being the richest and hottest?
Join us as we sort through tennis balls, surfboards, ping pong balls, snowboards and even boxing gloves as we take a look at 20 drop dead gorgeous athletes whose killer good looks and millionaire status are sure to make your head spin.
Get ready for a little intimidation as these ladies definitely are the best of the best!
Richest And Hottest Female Athletes #20 – Soo Yeon Lee ($1 Million)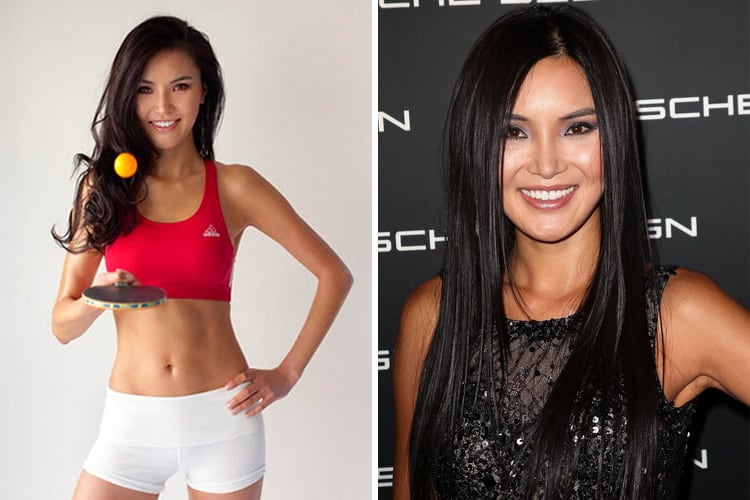 Known as the sexiest ping pong girl in the world, South Korea native Soo Yeon Lee has definitely earned that title.
First picking up a paddle at nine years old, Lee was coached by an Olympic gold medalist as she won six successive titles as the Korean National Junior Champion.
Transitioning into the adult league, Lee has played around the world collecting titles in New Zealand and the United States where she won the U.
S. Open Championship.
Proving more than just a threat in table tennis, Lee has padded her $1 million net worth working as a model and actress.
Appearing on The Jay Leno Show and the Entourage television series, Lee was also featured in a Playboy video where she was billed as the world's top sexiest athlete and model.
As the new face of contemporary table tennis in addition to campaigns with brands like Nike, Adidas and Red Bull, we have no doubt we'll be seeing a lot more of Lee!
On the edge of your seat and can't wait to read more? Or hey, maybe feeling even just a little entertained?
If so we hope you please consider clicking the share and like buttons below.
Thanks so much!
#19 – Silje Norendal ($1 Million)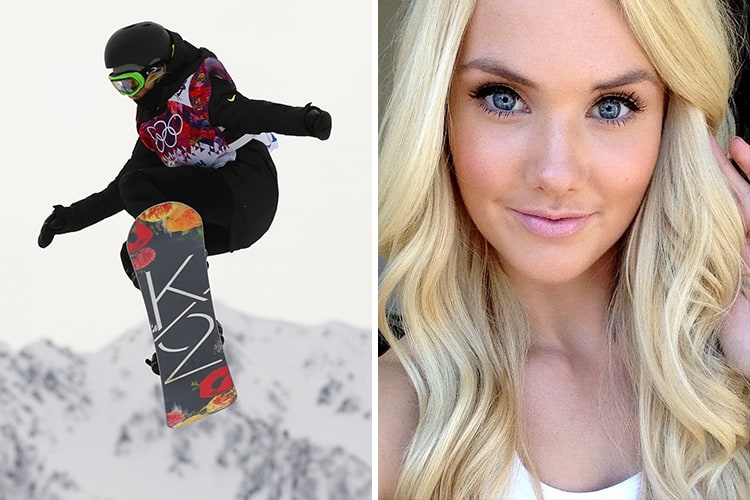 From the world of indoor table tennis to the frozen and snow-covered hills of snowboarding, the next hottest and richest athlete on our list is 22-year-old Silje Norendal of Norway.
One of the world's favorite and most talented snow bunnies (and boarders! ), Norendal has been snowboarding since she was four years old and now competes in the halfpipe, slopestyle and boarder-cross.
Getting her first taste of victory in 2013 at the Winter X Games Europe when she won gold for slopestyle, Norendal added two more gold medals to her collection after winning in the same event during the Aspen Games in 2014 and 2015.
Rising to stardom and quickly becoming a hot commodity in the snowboarding world, she's landed sponsorship deals with major sports brands like Nike, Oakley and Garmin that have helped her gain millionaire status on the slopes!
Richest And Hottest Female Athletes #18 – Lolo Jones ($1}5 Million)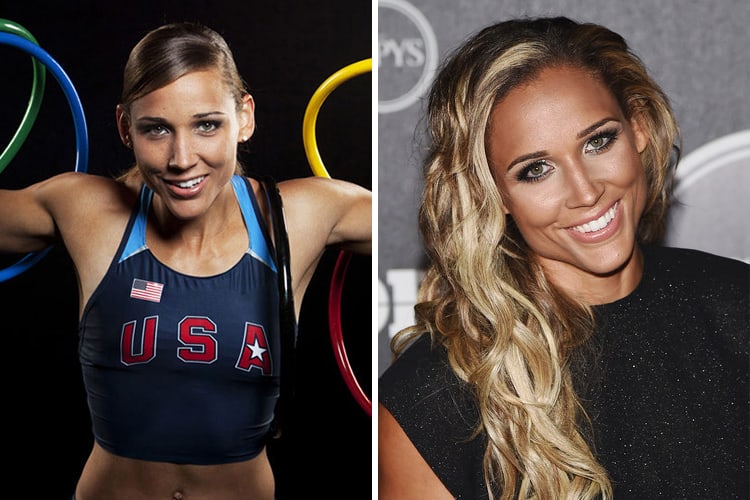 One of the most diverse athletes on our list and a role model of perseverance, Lolo Jones is not only a track and field star, she's a bobsledder as well.
A standout in college at LSU, Jones won national championship titles for 60 meter hurdles three years in a row before making the Olympic team.
In 2008, she went to the Summer Olympics in Beijing as the favorite to win the 100 meter hurdles but, unfortunately, a trip over a hurdle cost Jones her moment of glory causing her to finish in seventh place.
Upset over her finish in the 2008 games, Jones looked to bobsledding for her next shot at an Olympic gold.
Gaining 30 pounds for the sport, she made the U. S. team at the 2014 Winter Olympics and became one of the few female athletes to have taken part in both the summer and winter games.
Despite coming home empty-handed, Jones continues to prove her star athleticism as she has returned to the track where she advanced to the NACAC Championships in 2015.
#17 – Alana Blanchard ($2 Million)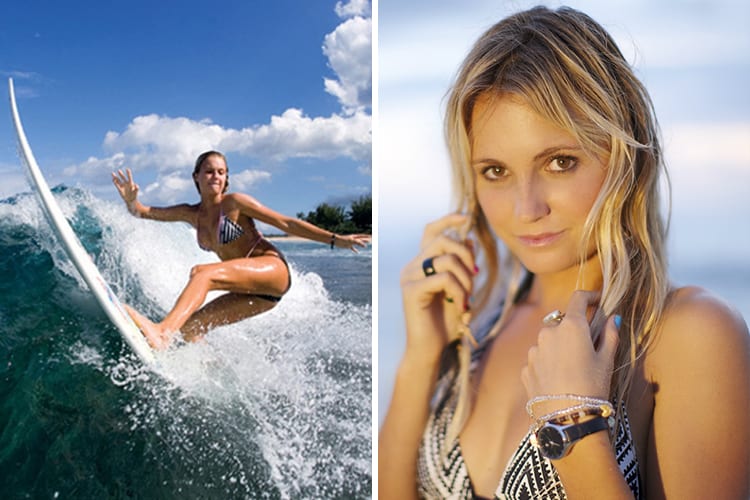 Surfs up, dude! In the world of surfboarding, Bethany Hamilton became a household name as a teenager when a shark attacked her arm.
The next athlete on our list was with Hamilton at the time of the attack and is none other than 25-year-old professional surfer and model Alana Blanchard.
Hailing from Kauai, Hawaii, Blanchard has been shredding waves for over a decade and took the title as the 2005 T&C Women's Pipeline Champion when she was only 15 years old.
Winning a slew of other titles thanks to her incredible skills on the board, Blanchard is one of the most marketable and richest female surfers in the industry with a $2 million net worth and sponsorships with big name brands like GoPro, Rockstar Energy Drinks and Reef.
And, when she's not busy tearing up the waves, she spends time designing and modeling a line of surfing wetsuits for Rip Curl swimwear.
How's that for making her mark in the industry?
Richest And Hottest Female Athletes #16 – Miesha Tate ($2 Million)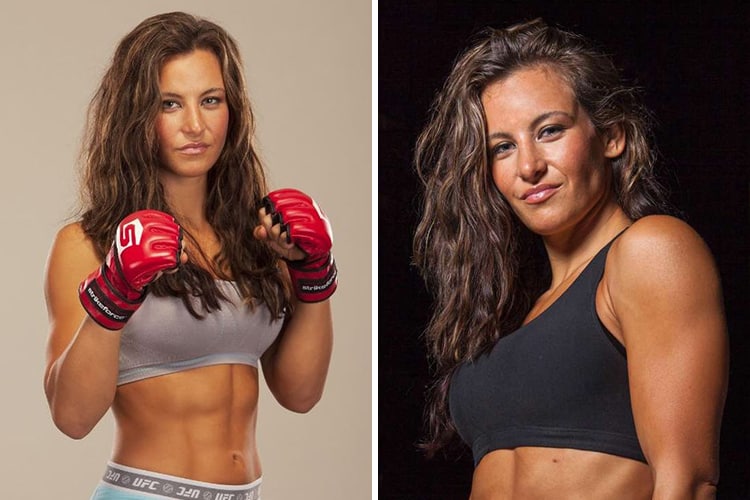 Meeting the first woman on our list who definitely knows how to throw a punch, 29-year-old Miesha Tate was in high school when she first took to the wrestling mat.
Winning the Washington state championship title during her senior year in 2005, "Takedown Tate" launched her career in mixed martial arts just two years later and, despite a loss in the finale to Cat Zingano, quickly gained recognition for her grappling ability when she joined The Ultimate Fighter in 2013.
Now living in Las Vegas, Nevada and competing in the Ultimate Fighting Championships, Tate had a highly publicized match in 2013 with Ronda Rousey that she lost in the third round.
Tate bounced back, however, and won four matches in a row with her next match scheduled against Holly Holm for the Women's Bantamweight Championship.
Often called the most beautiful woman in mixed martial arts, it's no wonder sponsors like Budweiser and NASCAR keep knocking on her door.
One word of advice, though, just don't make her angry!
#15 – Alexandra Raeva ($2 Million)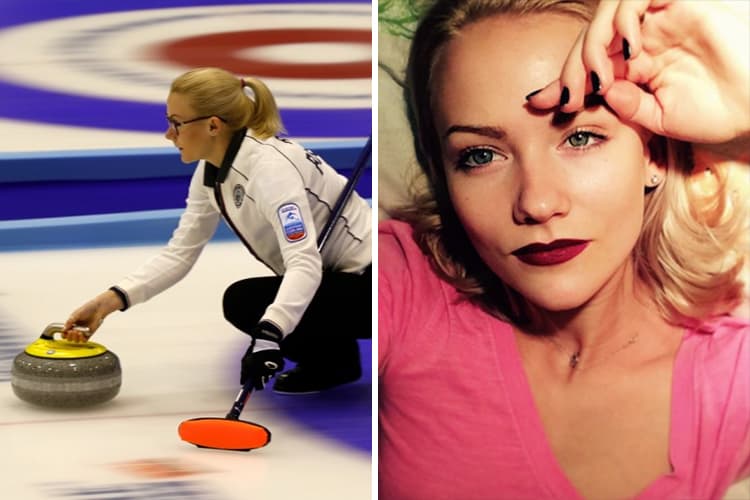 Despite the fact that the popularity of curling cycles about every three years and 11 months with the Winter Olympics, there are quite a few beautiful women who actually enjoy the sport day in and day out.
The hottest and richest of these just so happens to be 23-year-old Alexandra Raeva of Moscow, Russia.
Joining the Russian national women's team, Raeva competed in her first Winter Olympics in Sochi in 2014.
Although Raeva didn't bring home a medal, she drew a lot of attention from other competitors and fans who were desperate to know more about the fiercely competitive blonde.
Since then, she has become one of the faces of the curling sport and has landed plenty of modeling gigs on the side when she isn't on the rink practicing.
Let's just hope we see even more from her in the 2018 Olympic games.
Richest And Hottest Female Athletes #14 – Lindsey Vonn ($3 Million)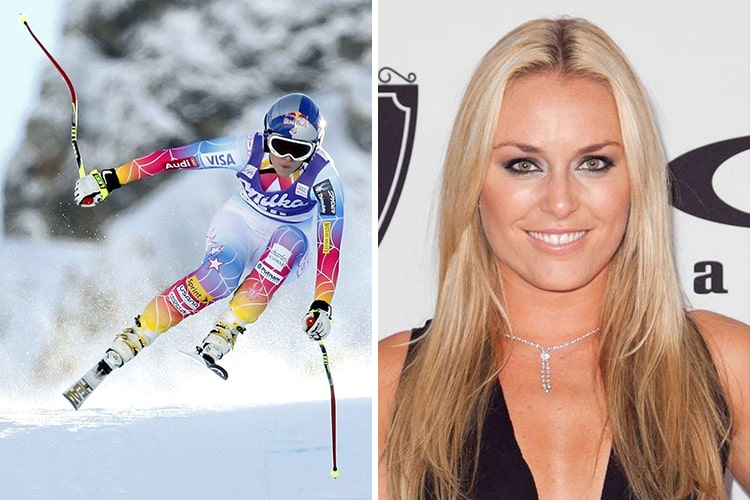 While plenty of guys would argue that Lindsey Vonn is the hottest female athlete in the world, she is not anywhere close to being the richest.
An alpine ski racer, Vonn has spent the last 15 years competing against some of the biggest names in the sport.
She's been part of three Olympic teams, taken home a gold and a bronze medal, and ranks second all-time with 76 World Cup race wins.
How's that for a career record at just 31 years old!
The stunning Olympian has more than skiing working for her as she has used her success on the slopes in her favor to land modeling contracts with a variety of skiing brands since the launch of her career.
Now worth an estimated $3 million, Vonn also worked with NBC Sports as their correspondent for the Olympics and made even bigger headlines in 2013 thanks to her two-year relationship with professional golfer Tiger Woods.
Richest And Hottest Female Athletes #13 – Gina Carano ($3 Million)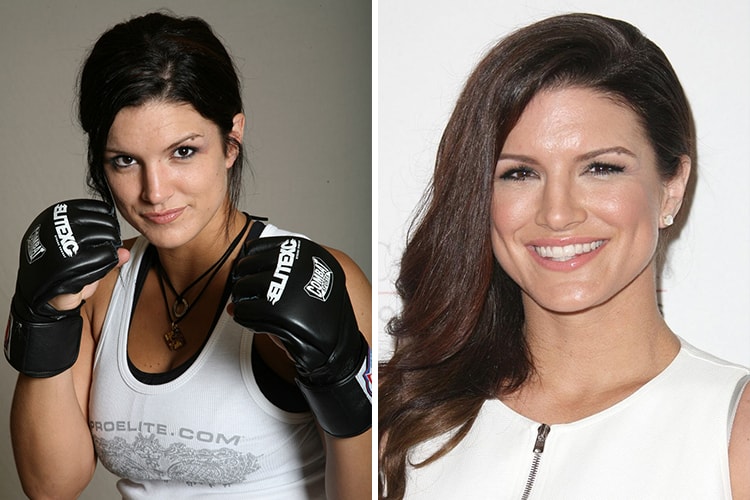 The next hottest and richest athlete on our list is also a Hollywood star as Gina Carano appears in Marvel's 2016 blockbuster Deadpool.
Now 33 years old, Carano first gained recognition as a kickboxer with a perfect record of 12 wins before she made her move to mixed martial arts and finished with a record of seven wins and one loss.
Since then, the gorgeous brunette has kicked things up in Hollywood with appearances in Fast & Furious 6 and American Gladiators.
Despite never officially fighting in the UFC, Carano became one of the biggest names in the industry after winning her first 19 matches in kickboxing and MMA.
She's even proven that she can pack a punch and still look as beautiful as ever thanks to launching a side career as a fitness model.
Having since been featured in a variety of ad campaigns and magazines including ESPN The Magazine and Maxim, it's safe to say that Carano has made her $3 million from throwing punches, reading lines and walking the catwalk.
#12 – Alex Morgan ($3 Million)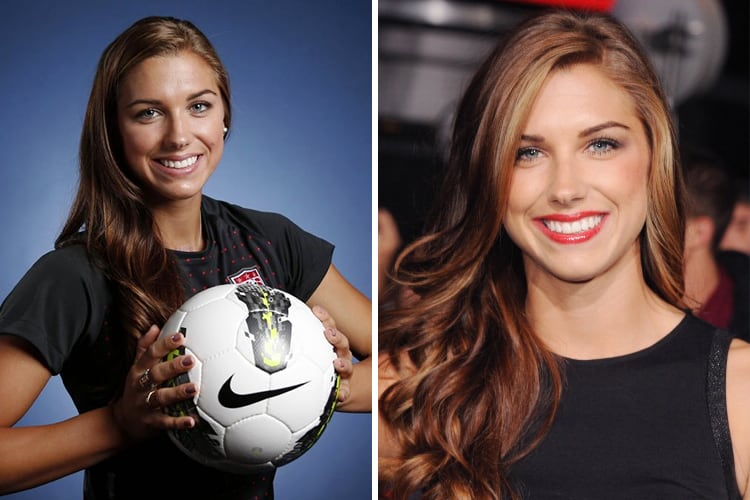 Looking exactly like the beautiful girl next door, Alex Morgan makes fans around the world swoon over more than just her beauty as she's also proven her incredible talents on the soccer field.
Named to the U. S. National Team in 2010 at just 20 years old, Morgan has been with the squad ever since and helped the team take second place at the 2011 Women's World Cup only to follow up with a victory in the 2015 games.
As American soccer's most marketable woman, Morgan became one of the first female players ever featured on the cover of the FIFA 16 video game with Lionel Messi.
Morgan also landed endorsement deals with major brands like Bridgestone, Coca-Cola, Nike, ChapStick and dozens of others that add to her $3 million net worth.
And, in case you're curious, she's also appeared in the Sports Illustrated Swimsuit Issue wearing nothing more than body paint and a smile.
Richest And Hottest Female Athletes #11 – Sydney Leroux ($3 Million)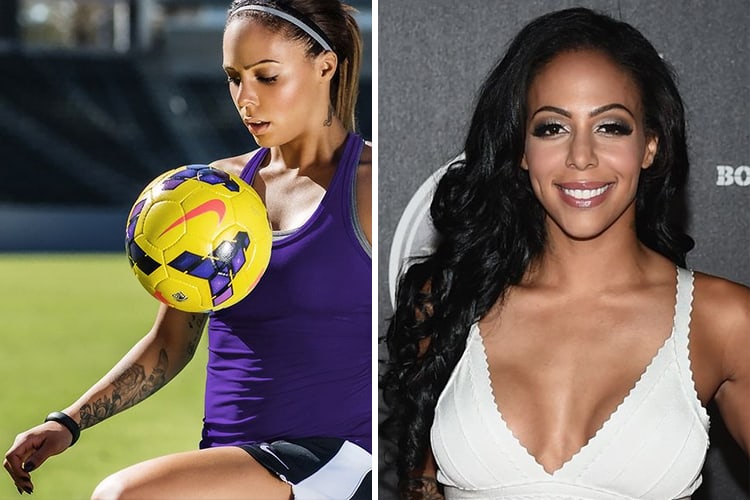 Good looks obviously run in the team's genes as we turn to Alex Morgan's Olympic teammate for the next richest and hottest female athlete on our list, Canadian-American Sydney Leroux.
Joining the U. S. National Team in 2011 after graduating from UCLA, Leroux is only 25 years old and already has a lifetime of accomplishments under her belt with an Olympic gold medal and a 2015 World Cup title.
Much like her teammate, there is no shortage of endorsements for Leroux who has appeared in dozens of advertisements for Nike and Nestle in addition to starring in commercials for Beats by Dre and the BODYARMOR sports drink.
Also following in Morgan's footsteps when it comes to modeling, Leroux made her magazine debut in ESPN The Magazine's Body Issue completely nude and flaunting a killer set of abs.
All we have to say is that we definitely need to start watching more soccer!
#10 – Natalie Gulbis ($4 Million)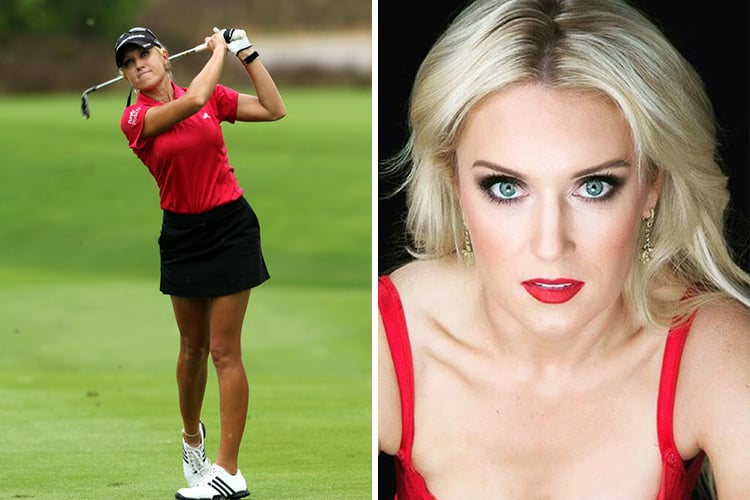 Making it all the way to the top ten on our list before seeing our first professional golfer, 33-year-old California native Natalie Gulbis takes the spot.
Seemingly born with a golf club in hand, Gulbis won her first tournament when she was seven years old and, by the age of 14, she played in her first LPGA Tour event.
Enrolling at the University of Arizona, Gulbis won a national championship during her freshman year and dropped out of college to join the professional tour.
Ironically enough, Gulbis hasn't had much success on the tour with only one LPGA win and no other tournaments to her name but that isn't holding her back from building her $4 million net worth.
Incredibly marketable as one of the biggest sex symbols of the LPGA, Gulbis has extended her celebrity status to Hollywood with appearances on Celebrity Apprentice and CSI: Crime Scene Investigation.
She's even published a sexy swimsuit calendar and been featured in the 2012 Sports Illustrated Swimsuit Issue rocking a killer bod!
#9 – Malia Jones ($7 Million)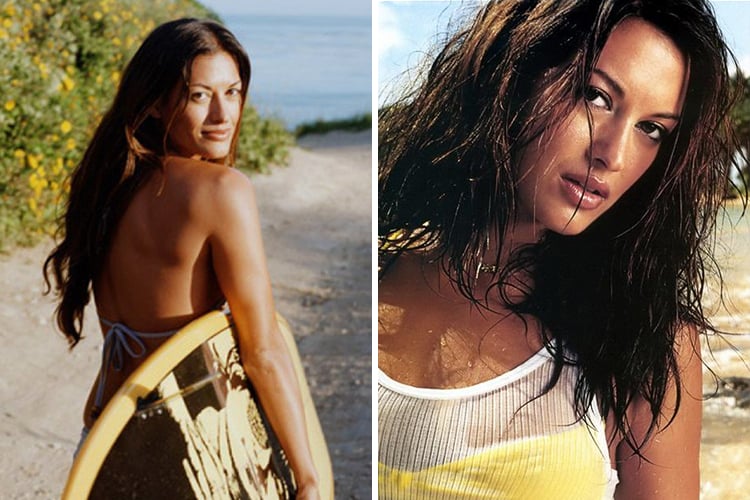 With only two surfing babes left on our list, the next one up is California native Malia Jones who, at 39 years old, proves there must be something in the water because she's hotter than ever before!
Launching her surfing career at just 13 years old, Jones won the girls' division of the U.
S. Amateur Surfing Championship just two years later when she also landed the second opportunity of a lifetime.
Spotted by Surfing Magazine during the competition, Jones was recruited to model for their swimsuit issue leading to a second and prosperous career.
While Jones is better known for walking the catwalk rather than shredding the waves, she has made an incredible career for herself with dozens of magazine covers that have earned her the title as one of the "50 Most Beautiful People" in the world.
Landing endorsement deals for Coca-Cola, Corona and American Express as well as features in Sports Illustrated and Esquire, Jones will continue to climb this list as she works on designing her own swimwear line which will only pad her $7 million net worth.
Richest And Hottest Female Athletes #8 – Maria Kirilenko ($8 Million)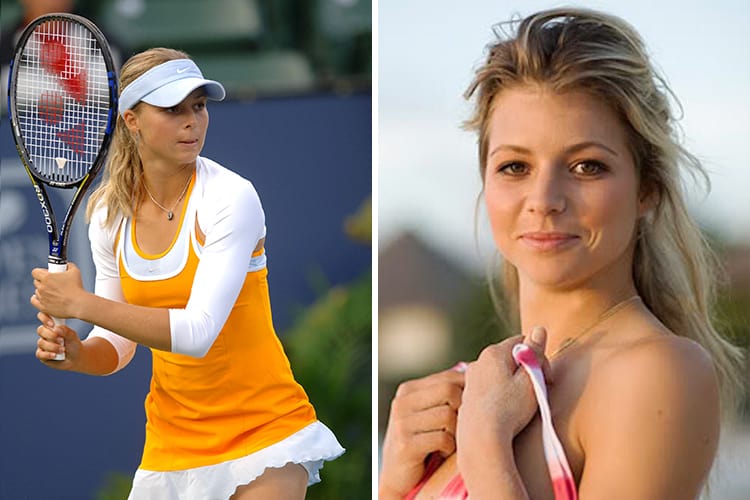 Whether you recognize her name from hockey, Russian politics or tennis, 29-year-old Maria Kirilenko is the former girlfriend of Washington Capitals legend Alexander Ovechkin, the current wife of Moscow politician Alexei Stepanov and a Russian tennis star.
How's that for being popular? Tennis fans know Kirilenko as a solid top ten player from 2013 who somehow never managed to make it past the quarterfinals in any major tournament.
Despite never bringing home a title, Kirilenko landed an incredible endorsement deal as the face of Adidas in 2006 until she was replaced by Caroline Wozniacki (we'll see her later on the list) in 2009.
With an incredible $8 million net worth, the replacement wasn't a huge deal as Kirilenko appeared in the Sports Illustrated Swimsuit Edition the same year before disappearing from tennis altogether.
Kirilenko returned to the spotlight in July 2015 looking better than ever before having since joined a new club of baby bottles and bibs thanks to the birth of her baby boy.
#7 – Ronda Rousey ($9 Million)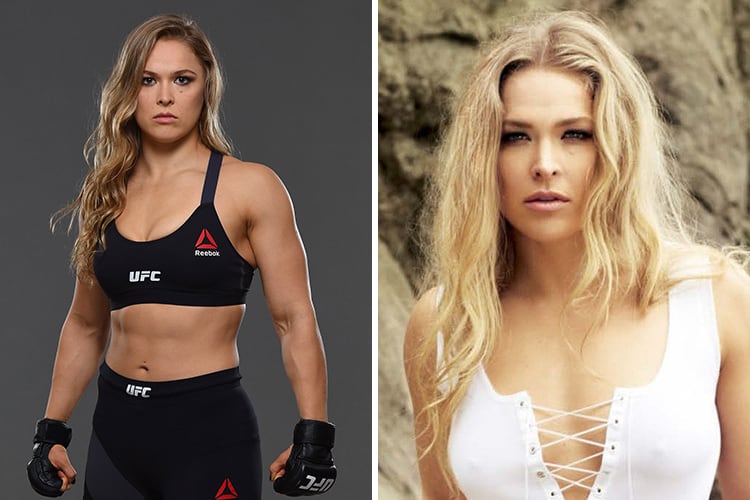 The richest mixed martial artist on our list and the female athlete who made more headlines last year than any other is 29-year-old California native, Ronda Rousey.
Voted by ESPN as the "Best Female Athlete Ever," "Rowdy Rousey" was on top of the world as the UFC Women's Bantamweight Champion until she lost the belt to Holly Holm in November 2015 bringing her MMA record to an impressive 12 wins and one loss.
Having been featured in just about every media outlet that exists, Rousey recently even hosted Saturday Night Live after making special appearances in The Expendables 3, Furious 7 and Entourage.
Though Rousey will have another shot at winning back her title, she's certainly not struggling with $9 million in the bank and endorsements that continue to pour in making her the wealthiest and hottest MMA fighter in the industry.
#6 – Danica Patrick ($18 Million)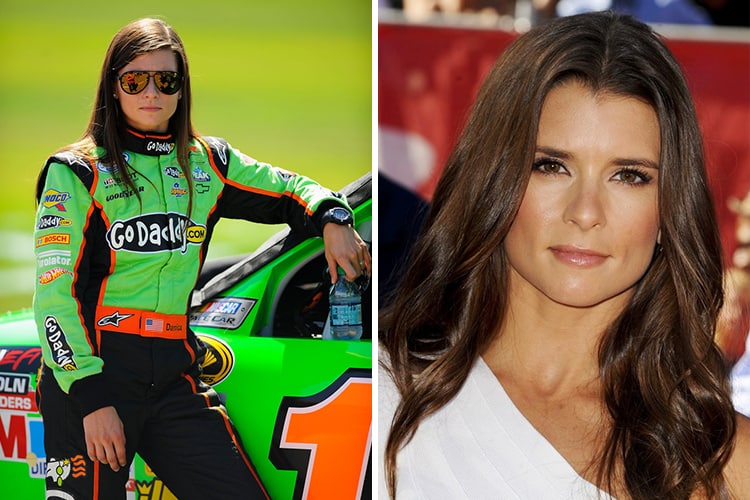 If you think Ronda "Rowdy" Rousey is polarizing in the ring, that's nothing compared to stock car racer Danica Patrick.
Making her first big splash in racing at 22 years old when she joined the Indy Car series, Patrick became the most popular driver and won the Rookie of the Year Award in 2005.
By 2012, Patrick decided that it was time to try her hand in the NASCAR circuit and she's been behind the wheel of the number 10 car ever since.
Recognized as the most successful woman in Indy Car racing history, the 33-year-old Patrick has dozens of records to her name as the highest finishing woman in races like the Indy Japan 300, the Indianapolis 500 and the Daytona 500.
A real stick of smoking hot dynamite, Patrick is also a magnet for big time endorsements with brands like GoDaddy.
com, Honda and Secret that have established her as the richest and hottest stock car racer in the world!
How's that for revving your engine?
#5 – Caroline Wozniacki ($20 Million)
Our top five richest and hottest female athletes start with 25-year-old Denmark native Caroline Wozniacki who made her debut in the Women's Tennis Association Tour in 2005.
Quickly becoming a mainstay on the court, Wozniacki reached the pinnacle of the tennis world when she was ranked as World No.
1 on the Tour in October 2010 for 67 incredible weeks. Having since dropped to the 18th spot, Wozniacki is still a force to be reckoned with on the court.
With an impressive career record of 23 WTA singles titles as well as making the finals in the U.
S. Open in 2009 and 2014, Wozniacki is still looking to win a women's Grand Slam title.
In the meantime, she's built her $20 million net worth with endorsement deals from Adidas and Godiva in addition to launching her modeling career with Sports Illustrated.
Like Lindsey Vonn from earlier on our list, Wozniacki also made headlines when she broke off her three-year relationship and engagement to professional golfer Rory McIlroy in 2014.
#4 – Lokelani McMichael ($40 Million)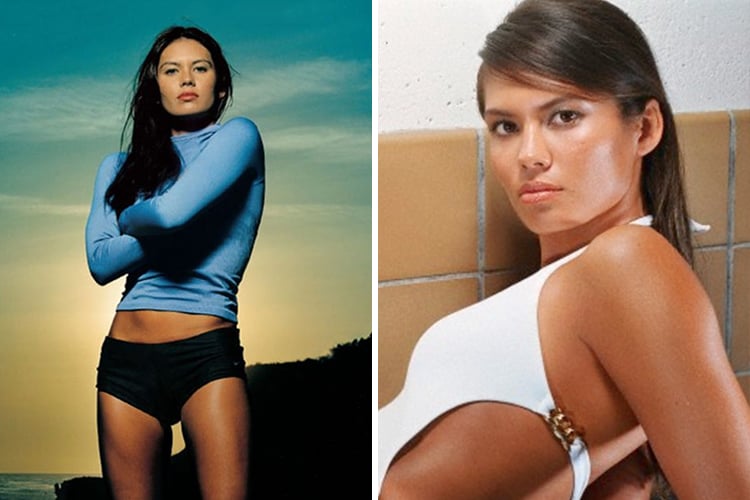 Hawaiian native Lokelani McMichael is the only female athlete in our top five who isn't a professional tennis player, and that's alright by us!
Instead, the 39-year-old is an American triathlete, surfer and model who grabbed a lot of attention in 1995 when she finished her first Ironman at just 18 years old and landed a spot in the Guinness Book of World Records as the youngest woman to ever finish the race.
Skyrocketing to stardom and earning fame for her beauty and outstanding athleticism in the triathlon world, McMichael continued to rack up millions in prize money from Ironman competitions as she launched a second career as a model.
Appearing in dozens of fitness ads, McMichael might not be the most famous name on our list but her shocking $40 million net worth and her beauty definitely make her one of the richest and one of the hottest!
Richest And Hottest Female Athletes #3 – Venus Williams ($75 Million)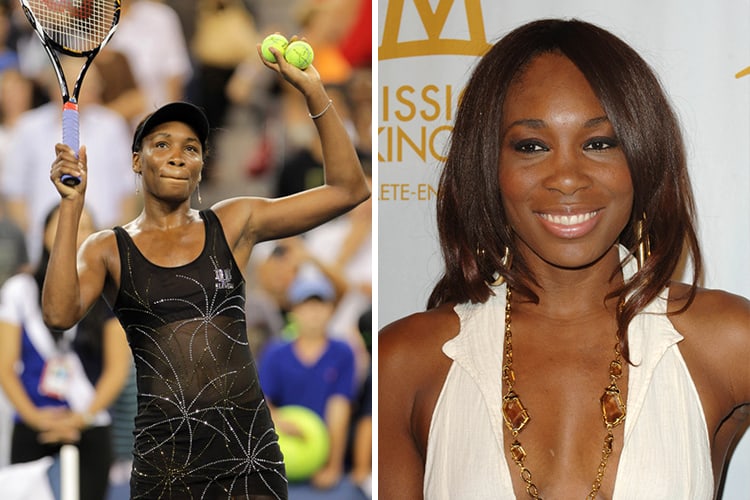 Towering at 6'1″ tall, Venus Williams has dominated the tennis court since 1994 after turning professional when she was just 14 years old.
Now looking hotter than ever at 35 years old, Williams has spent the last 21 years winning title after title including four Olympic gold medals and 49 career singles titles.
In 2002, she made history as the first American black woman ever ranked World No.
1 by the Women's Tennis Association, a title she has since earned two more times.
Obviously making a huge impact on the game, Williams has proven she can look beautiful while breaking a sweat.
Earning top dollar for every big win, Williams is worth an astonishing $75 million thanks in part to her seven Grand Slam singles tournament wins (five at Wimbledon and two at the U.
S. Open) as well as her 13 Grand Slam titles from doubles tournaments. Yet, she isn't the wealthiest member of the family as that title belongs to her biggest fan and fiercest competitor – her sister, Serena.
#2 – Serena Williams ($145 Million)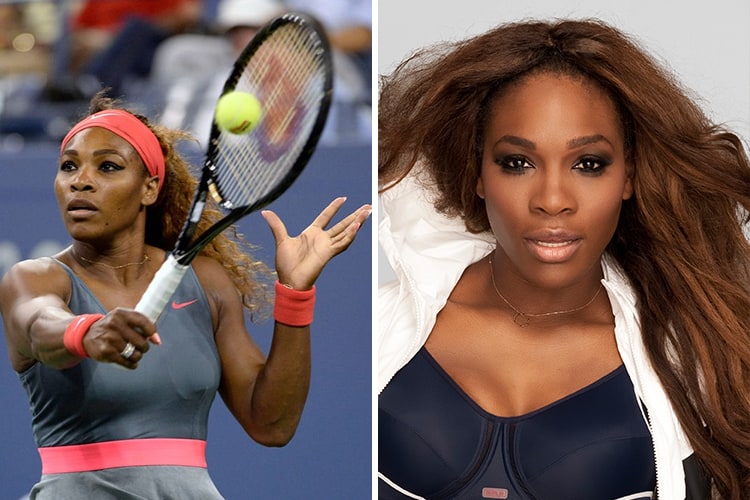 Worth a whopping $145 million, Serena Williams is only one year younger than her sister Venus and is arguably the best female tennis player in the sport's history.
So, exactly how good is she? Serena has won six Australian Opens, three French Opens, seven Wimbledon titles, six United States Opens and 13 Grand Slam doubles titles.
Together, those wins alone put her among the best to ever set foot on the court.
An endorsement machine throughout her 21-year-career, Serena has brought in big bucks from big names like Gatorade, Aston Martin, Pepsi and Beats by Dre.
She's also a fashion mogul who signed a $40 million contract with Nike in addition to launching her own designer lines of apparel, handbags and jewelry.
Add in the fact that she became the first black female athlete to grace the cover of Vogue and there's no doubt that we'll be seeing plenty more from this gorgeous tennis legend.
#1 – Maria Sharapova ($175 Million)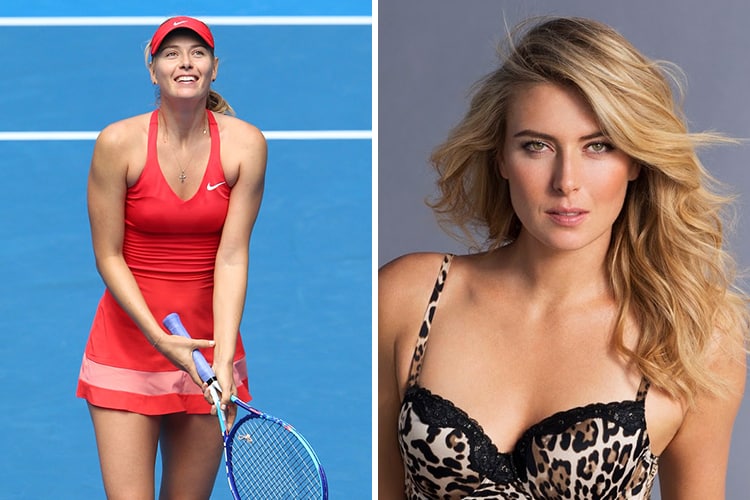 The richest and hottest athlete in the world of sports who takes our top spot with a $175 million net worth is 28-year-old Russian tennis star Maria Sharapova.
Launching her professional career in 2001 at the age of 14, Sharapova was ranked World No.
1 by the WTA just four years later only to earn the title four more times.
She's also the only Russian to win all four Grand Slam singles titles and even added a second French Open title to her list of wins in 2014.
So how has Sharapova earned most of her wealth? Praised as one of tennis's fiercest competitors, Sharapova definitely doesn't fool around when it comes to money as Nike pays her $9 million a year simply to wear their logo.
She also endorses brands around the world like Canon, Prince and Cole Haan in addition to being featured in Sports Illustrated, running her own line of candy and owning a variety of highly valuable real estate.
How's that for being a tennis star and having it all?