Who are the richest families in the United States?
The riches families in the United States are now always the one we believe.
Show me the money! While the majority of us spend endless hours at the office to bring home paychecks that appear only to grow smaller and smaller, others seem to have all the luck by being born into wealth.
And, while there are a few self-made billionaires in the world, the majority of wealthy people today have inherited their fortune from previous generations.
How's that for a family legacy?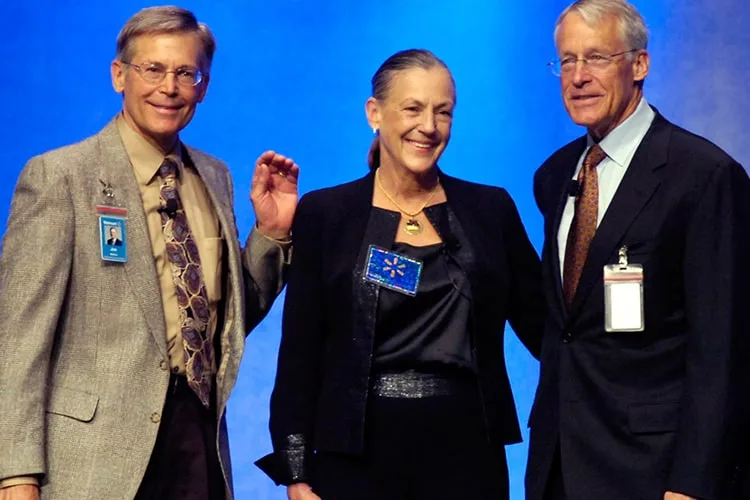 Even though some family money is centuries old and has long been spent or forgotten, there are plenty of families who are still among the world's richest.
How did they become so wealthy and how on Earth did they manage to hold onto their family's wealth after all this time?
From heirs to the family fortune and business to family members who sit back and enjoy the high life, we searched everywhere to find the wealthiest families in world history, many of whom continue to build their fortunes today.
Looking at the amount of money families had at the time instead of adjusting for inflation, we uncovered 25 of the richest families in world history whose net worth values are sure to surprise you!
Let's take a look at these family legacies to see which names you recognize and how these heirs continue their family legacy!
#25 – Gallo Family ($10}3 Billion)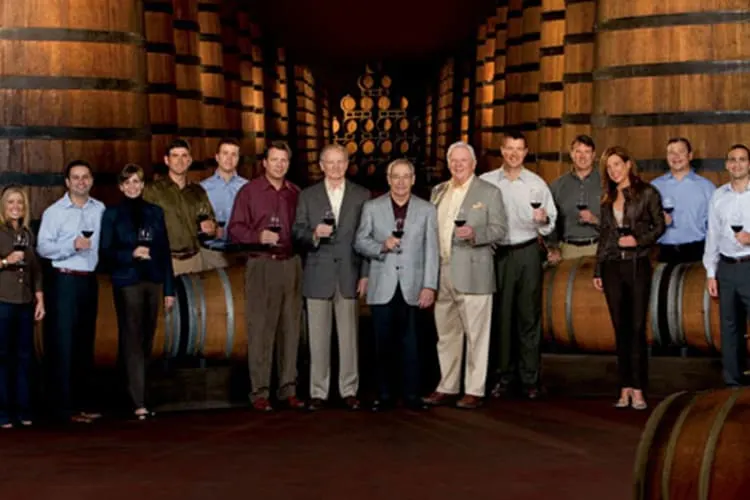 "Keep calm and drink more wine!" While there will be plenty of familiar names on the list, the Gallo name is perhaps one that is less well known.
An American wine family, the Gallos began with Joseph, Sr. growing grapes as his sons, Julio and Ernest, founded the E & J Gallo Winery in 1933.
With California booming at the time, the Gallo Winery that had started out in a small shed in Modesto, California quickly became the largest winemaker in the world.
With Julio and Ernest running the company for over 80 years until their deaths in 1993 and 2007, the Gallo family tradition continues today thanks to dozens of children, grandchildren and great-grandchildren running the family business.
Generating nearly $4 billion in revenue each year, the E & J Gallo Winery is the largest exporter of California wine and takes great pride in their brands which include Barefoot Cellars and William Hill Estate.
We'll drink to that!
On the edge of your seat and can't wait to read more? Or hey, maybe feeling even just a little entertained?
If so we hope you please consider clicking the share and like buttons below.
Thanks so much!
#24 – Butt Family ($10}4 Billion)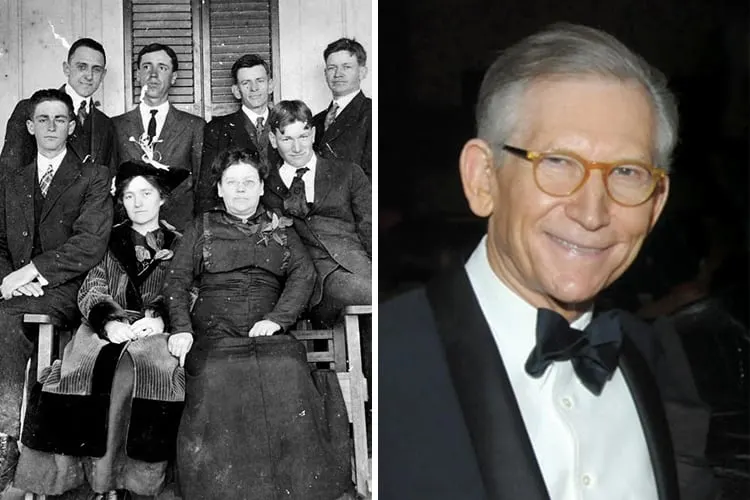 Obviously the "Butt" of many jokes, people can laugh all they want but the Butt family gets the last hoorah when it comes to their $10.4 billion net worth.
In 1905, after her husband Charles was diagnosed with tuberculosis and unable to work, Florence Butt moved her family to Kerrville, Texas with the hopes that a drier climate would help.
Assuming the role as the breadwinner, Florence opened a small grocery store below their apartment to help feed her family.
Little did she know, it would one day become the biggest grocery chain in Texas, H-E-B.
Spending much of his childhood behind the counter, Florence's youngest son Howard returned to Texas after the war to manage the store in 1919.
Proving to be a savvy businessman, Howard opened additional stores across the state and made key changes to ensure long-term success.
Renaming the store in 1935 to H. E. Butt Grocery and again in 1946 to H-E-B, Howard eventually handed over the reins in 1971 to his son Charles who, at 78 years old, continues to manage over 350 stores across Texas and northern Mexico.
#23 – Rockefeller Family ($11 Billion)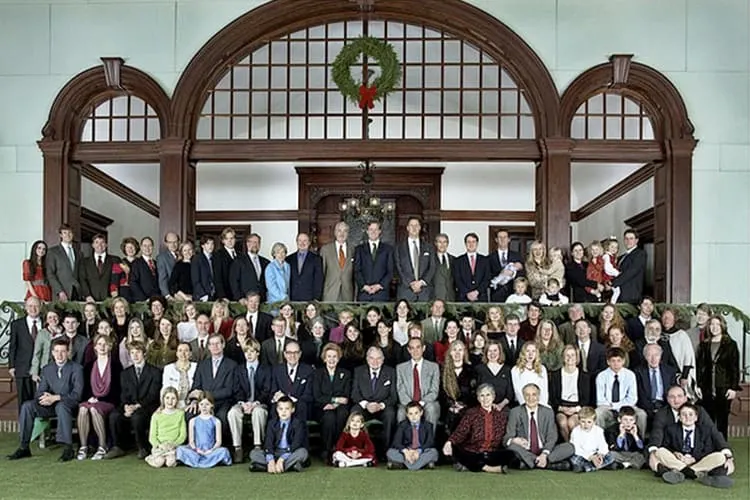 The first oil family on our list and certainly not the last, one of the original oil magnates in the United States was John D.
Rockefeller who started the Standard Oil company in the 1800s. At the time, Rockefeller was already the richest man in America after becoming the first to amass a net worth of over $1 billion.
Add in the fact that he helped revolutionize the petroleum industry and it's no surprise why his family is on the list.
Tapping into the industrial, political and banking industries in addition to oil, the Rockefellers are still considered to be one of the most powerful families (if not the most) in the United States.
With 100-year-old David Rockefeller worth $3.2 billion himself, the rest of the Rockefeller family are still alive and well today with an $11 billion net worth shared among over 200 family members stretching from New York and West Virginia to Ohio, Texas and Arkansas.
Now that's a family tree everyone would love to join!
#22 – Fisher Family ($11 Billion)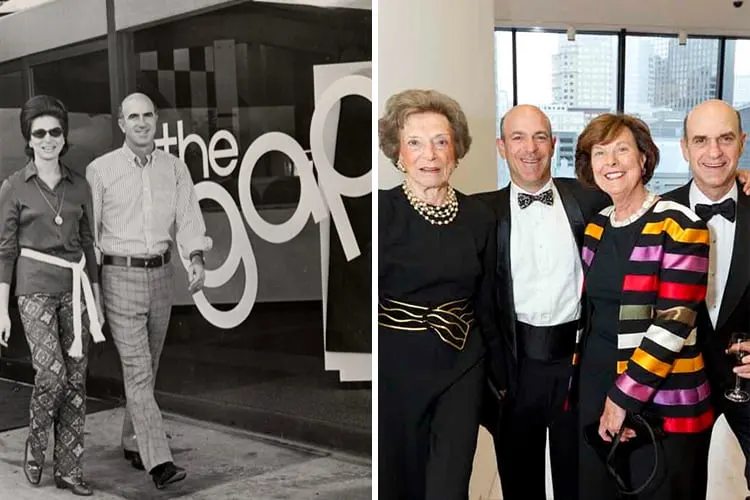 Turning to the first family on our list involved in the clothing industry, we look now to the Fisher family who transformed the world of retail.
Donald Fisher struggled for years trying to find the perfect pair of jeans when, in 1969, he and his wife Doris decided to end the search by opening their own clothing store.
Naming it the Gap in reference to the "generation gap," the Fishers raised $63,000 to open their first store on Ocean Avenue in San Francisco, California.
By their second year, they had already made $2 million in sales.
Expanding, rebranding and adding subsidiaries like Banana Republic and Old Navy over the last 47 years, The Gap is one of the largest specialty retailers in the United States with over $16 billion in sales each year.
Today, the Fisher family legacy continues to thrive after Donald's death in 2009 leaving Doris and her three sons – Robert, William and John – to manage over 3,000 stores and over 137,000 employees around the world.
And to think it all started because of a pair of jeans.
#21 – Mellon Family ($11}5 Billion)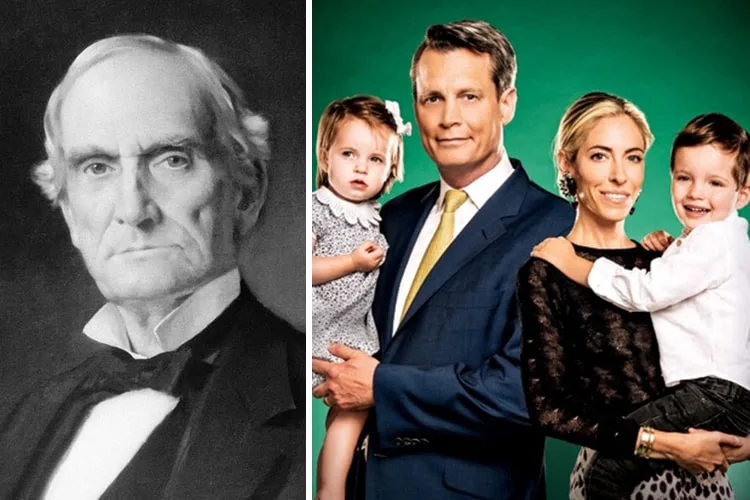 The true definition of "old money," the Mellon family of Pittsburgh, Pennsylvania started accumulating its fortune as early as the 1840s when Irish immigrant, Thomas Mellon, moved to the United States.
Inspired by Benjamin Franklin's autobiography, Mellon opened a conglomerate known as Mellon Bank, which specialized in banking and land development.
Building the family's early wealth, Thomas left the company to his son, Andrew, who grew the company far beyond his father's wildest dreams.
As the Mellon name rose to prominence thanks to investments in brands like Gulf Oil, Alcoa, Newsweek, U.
S. Steel, General Motors and many more, the Mellon family turned to philanthropy to expand their reach as they founded the National Gallery and became patrons of many local universities.
Today, over 200 family members share the $11.5 billion net worth with Mellon heirs like Timothy, Richard and Matthew who are busy building their own fortunes by owing a railroad, owning a media company and investing in startups, respectively.
Sounds like just another day at the office – billionaire style – doesn't it?
Richest Families in the United States #20 – Brown Family ($12}8 Billion)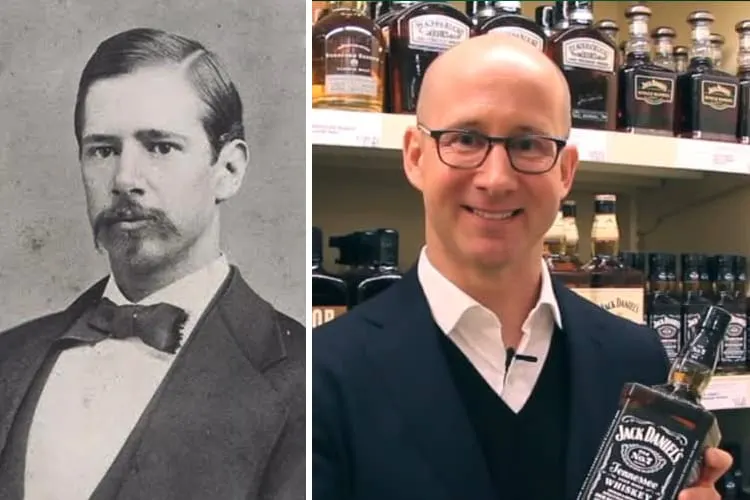 From wine to whiskey, the second family on our list who made billions by getting people sloshed is the Brown family of Louisville, Kentucky.
In 1870, George Garvin Brown left his job as a pharmaceutical salesman to start his own company selling whiskey in glass bottles at a time when it was only sold by the barrel).
Starting the Brown-Forman company with his friend and accountant, George Forman, business boomed as they expanded into brands like Jack Daniel's, Southern Comfort, Woodford Reserve and more.
Recognized as one of the largest American-owned liquor companies today, the Brown-Forman company is publicly traded on the stock market with the Brown family owning a majority of the shares.
When Brown's son Owsley joined the family business in 1904, a legacy of family apprenticeship was born that continues even today with the fifth generation of Browns, George Garvin Brown IV, serving as Chairman of the Board.
#19 – Johnson Family ($13}4 Billion)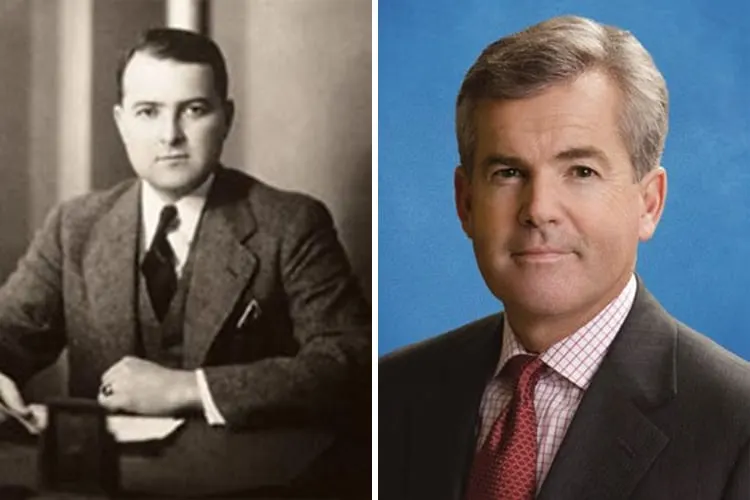 With three Johnson families on our list, let's first take a look at the Johnsons of New York City who found their way to a $13.4 billion net worth thanks to Rupert H.
Johnson. A successful retail broker on Wall Street, Johnson opened his own investment firm in 1947 and named it Franklin Templeton Investments in a nod to Founding Father Benjamin Franklin who embodied frugality.
Spending the next decade steadily growing, Rupert retired and passed the company to his son, Charles, who was only 24 years old at the time.
Charles and his brother Rupert, Jr. worked together to grow the company throughout the 1960s and saw slow progress until the firm went public in 1971, which proved to be the ticket to success.
Recognized as one of the world's largest asset management groups today, the company is run by Charles's two children, Gregory and Jennifer, with Rupert, Jr.
's son serving as Vice Chairman of the Board. As if having a $6.4 billion net worth to himself wasn't enough, Charles is also part-owner of the San Francisco Giants of MLB, which explains why he moved the company headquarters to California after all!
Richest Families in the United States #18 – Busch Family ($13}5 Billion)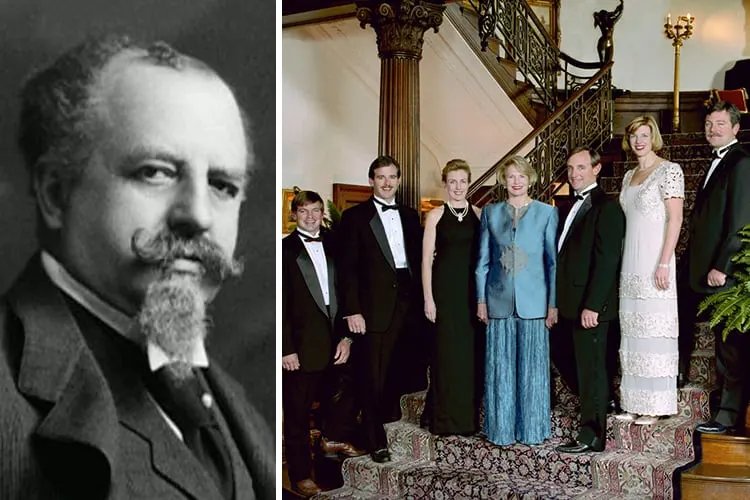 What is it with billionaires and booze? One of the most notable families on our list, the Busch family ran the Anheuser-Busch company for over a century after Adolphus Busch made his way from Germany to St.
Louis, Missouri in the late 1850s. Meeting and marrying Lily Anheuser, Adolphus worked at his father-in-law's Anheuser Brewery only to become partner a few years later.
When his father-in-law died, Busch became president and changed the name to the "Anheuser-Busch Company."
Building the trademark Budweiser brand, Busch was innovative in the industry and continued to expand Anheuser-Busch until his death in 1913.
After the Busch family's net worth peaked in the 1980s, family members became disinterested in running the company leaving many to sell their stakes.
In 2008, InBev purchased Anheuser-Busch for $50 billion leaving over 30 Busch heirs to share a $13.5 billion net worth with only a few still involved in the brewing business.
#17 – Dorrance Family ($13}6 Billion)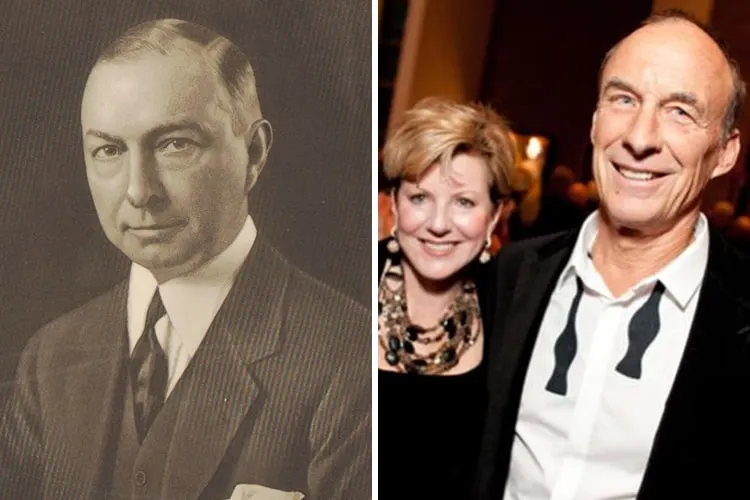 M'm! M'm! Good! The Dorrance family proves that you can make billions off of anything, even soup.
While working at his uncle's canning company (which would later be known as Campbell's) in 1897, chemist John T. Dorrance developed a condensed soup recipe that made a huge impact on the industry.
Seventeen years later, Dorrance became president of the company and eventually bought out the Campbell family while branching out into other notable brands like Pepperidge Farm, Prego and Swanson.
Recognized as one of the largest food companies in the world, Campbell's is sold in 120 countries around the globe much to the delight of Dorrance's grandchildren and great-grandson who continue to run the family business from its New Jersey headquarters.
With only 11 family members remaining with the company and $8 billion in yearly revenue, the Dorrance family has John's smarts and soup to thank for the $13.6 billion sitting in the bank.
Richest Families in the United States #16 – Sackler Family ($14 Billion)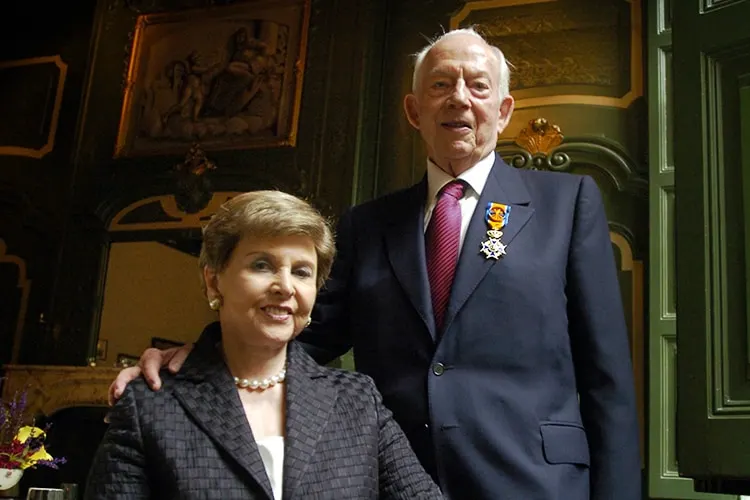 Though pharmaceutics has been a big industry for well over a century, it has become one of the largest industries in the world today thanks to modern medicine.
One family that benefited from the pharmaceutical boom is the Sackler family when brothers (and physicians) Raymond and Mortimer bought Purdue Pharma in 1952.
Purchasing the company from Drs. John Purdue Gray and George Frederick Bingham, the Sackler brothers had a very modest start with the New York based company.
It wasn't until the 1990s when the Sackler family actually struck it rich.
Shifting their focus from antiseptic products to pain management, Purdue Pharma began selling OxyContin in 1995 only to see the pill become one of the highest valued in the world with over $1.5 billion in annual sales.
Today, with a network of companies and operations across the United States, Purdue Pharma remains privately owned by over 20 members of the Sackler family who share a $14 billion net worth.
#15 – Hunt Family ($14}2 Billion)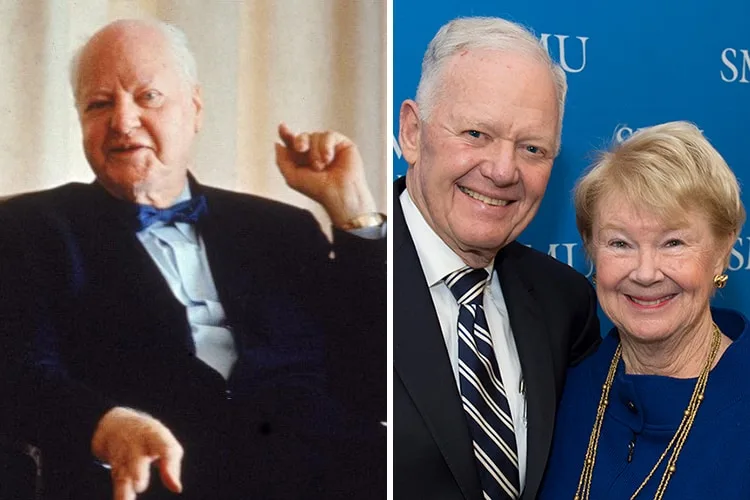 Another family of oil tycoons on our list, sports fans are familiar with the Hunt family name due to their football interests while economists know them better for their ventures in oil.
The Hunt family's good fortune began in the early 20th century when Haroldson Lafayette "HL" Hunt traded his poker winnings for drilling rights to oil.
On a streak of good luck and a skilled businessman, Hunt's net worth skyrocketed when he secured the majority of the East Texas Oil Field earning him the title as the richest man in the world.
With 15 children by three wives, Hunt had plenty of heirs to pass on his legacy but not all of his descendants shared his interest in oil.
Today, Hunt's 73-year-old son Ray Lee carries on the family business as CEO of Hunt Oil.
His other son, Lamar, founded the American Football League, created the Super Bowl and owned the NFL's Kansas City Chiefs before passing the team to his son, Clark Knobel Hunt, who manages FC Dallas of Major League Soccer.
And to think the family made most of their $14.2 billion simply from oil!
Richest Families in the United States #14 – du Pont Family ($14}5 Billion)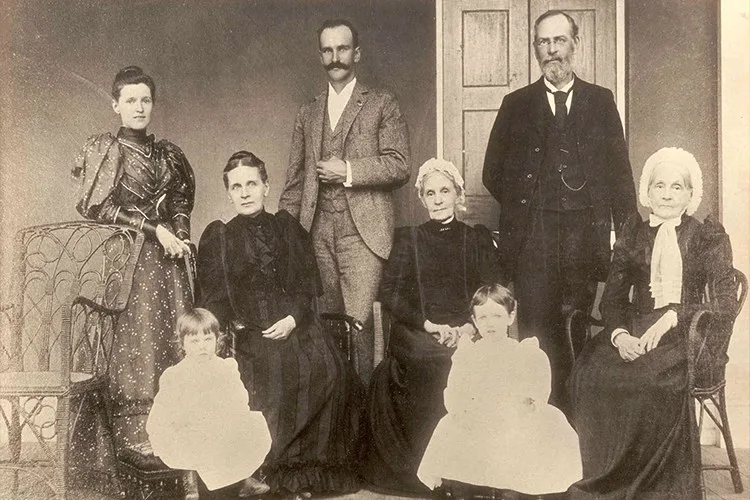 One of the oldest and richest families in the United States since the 19th century, the du Pont family story began when E. I. du Pont emigrated from France and settled in Wilmington, Delaware in 1800.
Establishing a gunpowder mill on the banks of the nearby Brandywine River, the du Pont company soon became the largest black powder manufacturing company in the world before branching out into other products and scientific innovations like Kevlar and Teflon.
For over 200 years, the du Pont family has held onto a massive chunk of their wealth by investing in other ventures including everything from politics, land conservation and museums to gardens, parks and even thoroughbred racehorses.
With over 3,500 family members worldwide, some of the most notorious include Robert Richards and John E.
du Pont who tarnished the family name when they were sent to prison for crimes so horrible that not even the family's $14.5 billion net worth could keep them out of trouble.
Richest Families in the United States #13 – Lauder Family ($16}5 Billion)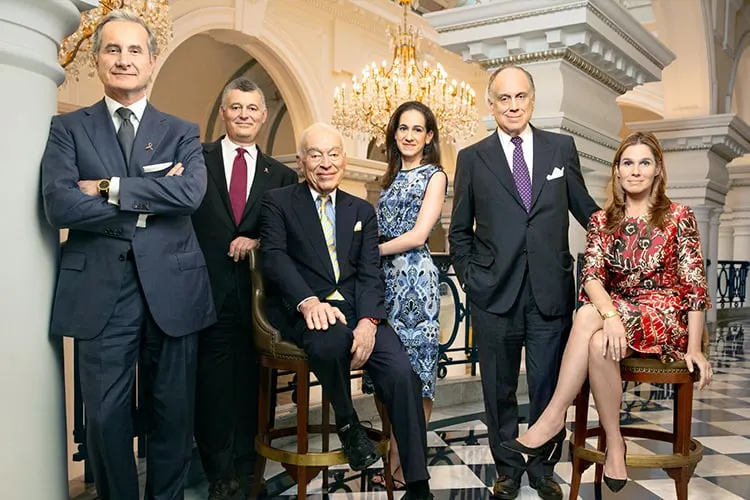 From makeup and skincare to fragrance and hair care products, Estee Lauder is one of the biggest names in cosmetics today making the Lauder family incredibly wealthy.
Founded in 1946 by Estee Lauder and her husband Joseph, the company produced only four cosmetic products in its early years before introducing its first fragrance in 1953.
Since then, the company has expanded to include brands like MAC, Clinique, Origins and La Mer.
When Estee died in 2004 at the age of 95, she ensured her namesake and legacy would live on through her family.
Her sons, Leonard (82 years old) and Ronald (71 years old), both serve on the board of directors alongside Estee's grandson and former company CEO, William P.
Lauder. Today, with only six family members remaining, the Lauder legacy continues as they hold nearly 80 percent of the company making their $16.5 billion net worth a guarantee that they'll stay on this list for many years to come.
#12 – Duncan Family ($22}4 Billion)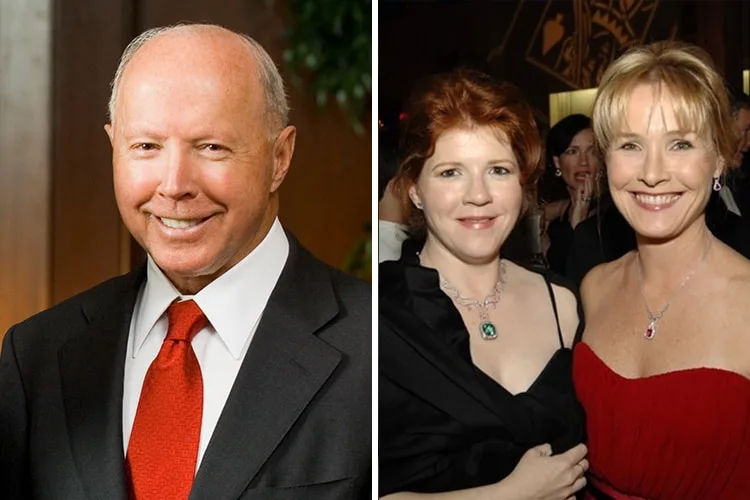 With a net worth that has exploded for nearly five decades, Texas native Dan Duncan put his family on the map when he left his job in the petroleum industry after ten years with plans to start his own pipeline.
Opening Enterprise Products in Houston, Texas in 1968, Duncan only had $10,000 in the bank and dreams of hitting it big.
As the company went public in 1998, Duncan skyrocketed to billionaire status and settled in the CEO chair until his death at 77 years old in 2010.
Recognized as one of the largest pipeline companies in the world, Duncan's four children received equal shares of ownership when he passed.
As of late, the demand for Enterprise has been higher than ever before and, in the six short years since taking over ownership, the Duncan children have seen their family net worth nearly triple with Randa, Duncan's eldest daughter, at the helm.
We can only guess what the future holds for this multi-billionaire family!
Richest Families in the United States #11 – Johnson Family ($26 Billion)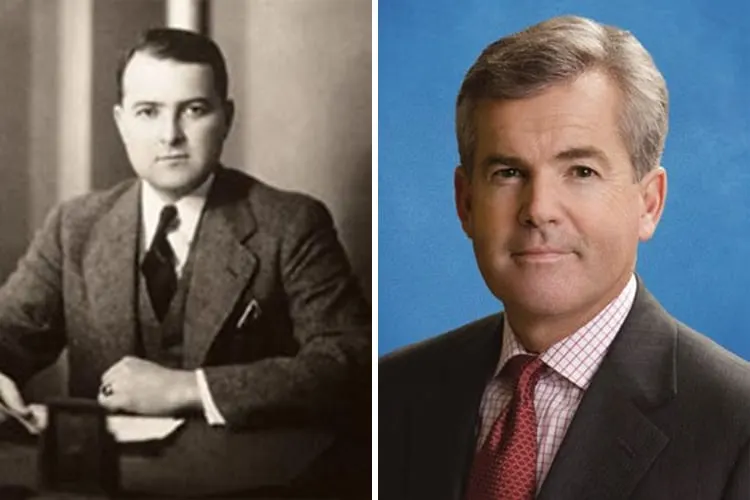 The 11th richest and the second Johnson family on our list, the Johnsons of Boston, Massachusetts also happen to be in the business of mutual funds.
Tracing the family fortune back to Edward C. Johnson II who founded Fidelity Investments in 1949, Edward's son – Edward "Ned" Johnson III – went to work for his father in the late 1950s.
Finding great success in the family business, Ned was named president of Fidelity in 1972 only to become CEO five years later.
Stepping down as CEO in 2014 but still acting as the chairman of the board, Ned passed the family legacy down to his daughter Abigail while his son, Edward IV, continues to run a highly successful Fidelity-owned real estate company.
With over 41,000 employees and offices around the world, the four remaining members of the Johnson family own 49 percent of the company for a combined net worth of $25 billion which seemingly makes them experts when it comes to wealth management.
#10 – S.C. Johnson Family ($28}8 Billion)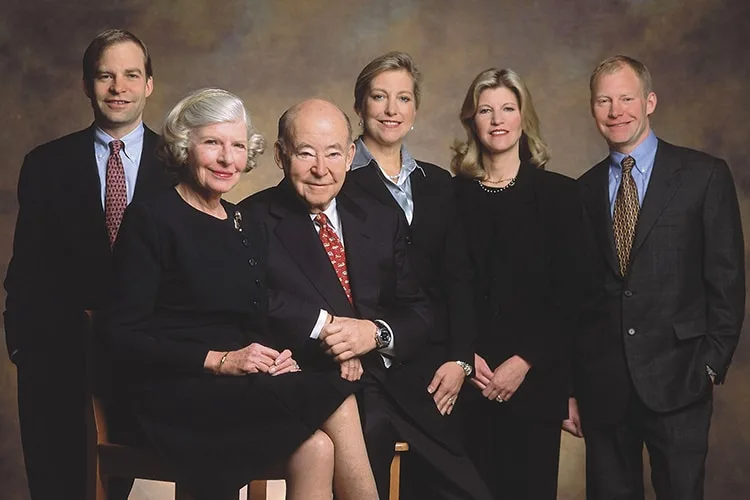 The third and final Johnson on our list is also the most famous and is best recognized by their brand and slogan, "S.C. Johnson, A Family Company."
Founded by Samuel Curtis Johnson, Sr. in 1886, Johnson purchased a flooring company and renamed it Johnson's Prepared Paste Wax Company.
Since then, the company has spent the last 130 years evolving across five generations while picking up a slew of new products like Ziploc and Windex along the way.
Johnson's son Herbert ran the company until his death in 1928 at which time the company was passed down to his two children.
Passed from one generation to the next and currently run by Herbert Fisk Johnson III, the company remains privately owned by the 11 remaining Johnson family members who continue to honor Samuel's legacy and work ethic with over 12,000 employees and more than $12 billion in annual sales.
It's no wonder why Fortune Magazine named S.C. Johnson one of the top 10 "Companies to Work For" six years in a row.
Richest Families in the United States #9 – Arnault Family ($29 Billion)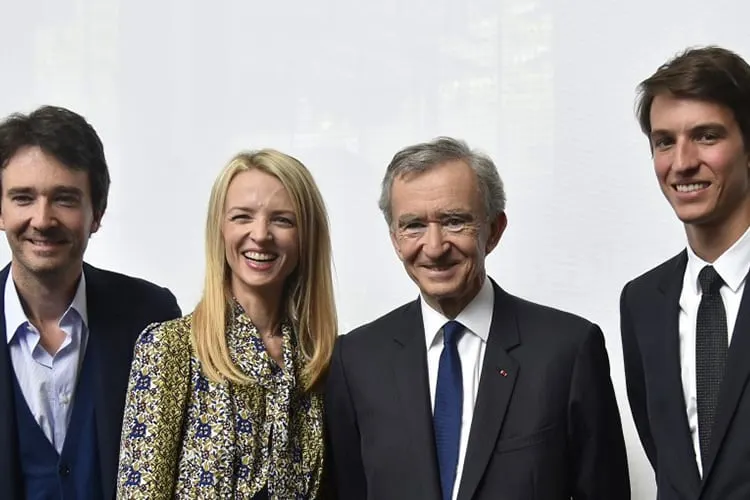 The second family on our list from the world of fashion, the Arnault family amassed a large fortune from a simple concept – selling luxury goods at high prices.
The brains behind the family fortune, Bernard Arnault convinced his father to sell a portion of his engineering company and shift his focus to real estate with a new company, Ferinel.
A few years later, Bernard succeeded his father as president and took the family legacy to new heights.
Using the profits from Ferinel, Bernard purchased a luxury goods company in 1984 only to partner with Louis Vuitton and Moet Hennessy three years later to establish LVMH with Christian Dior.
Having since added over 60 subsidiaries each of which manages a variety of high-end brands, Bernard has established himself as an innovative and savvy businessman.
Of course, the fact that he is worth an estimated $29 billion and is the richest man in France does a lot to boost his reputation.
#8 – Bettencourt Family ($30 Billion)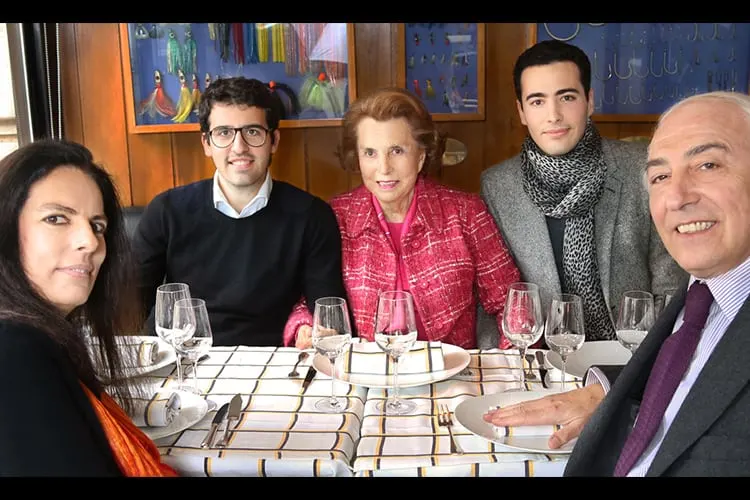 "Because you're worth it." Staying in France for the next billionaire family, the Bettencourt family has made its wealth by making women look and feel beautiful.
In 1907, French pharmacist Eugene Schueller founded L'Oreal and ran the company until his death in 1957 when he passed the company to his daughter, Liliane Bettencourt.
Making the company public in the 1960s, the 93-year-old Bettencourt held onto the majority of her shares until recently.
Today, Bettencourt is in the midst of a family feud with her daughter, Francoise Bettencourt-Meyers, after a judge ruled in her daughter's favor regarding Liliane's declining mental health.
With Francoise guarding the family fortune, Liliane's grandson – Jean-Victor Meyers – oversees her health and well-being while spending the remainder of his time serving on the L'Oreal board.
Despite the feuding, Liliane remains the richest woman in all of Europe with her company generating over $24 billion in revenue each year and employing nearly 80,000 people.
Richest Families in the United States #7 – Pritzker Family ($30 Billion)
If the Pritzker family name doesn't ring a bell, don't worry you're not alone.
Recognized as one of the wealthiest families in the United States, the Pritzker family started their own business in the Chicago area when A.
N. Pritzker began investing in real estate and small companies. As his sons Jay, Robert and Donald took over the empire, they met Hyatt Obert von Dehn who was working in the hotel business and opened a door to new opportunity.
Purchasing the Hyatt House in Los Angeles in 1957, the Pritzker Organization invested in 150 Hyatt hotels in 1972 and continued to grow as they acquired Royal Caribbean Cruises, Ticketmaster, Marmon Group and Trans Union among others.
Today, the Pritzker family continues to hold important roles within the company with Thomas J.
Pritzker serving as the CEO since his father's (Jay) death in 1999. As for the remainder of the family, A.
N. 's grandchildren continue to build the Pritzker brand and legacy by working in the family business.
#6 – Hearst Family ($32 Billion)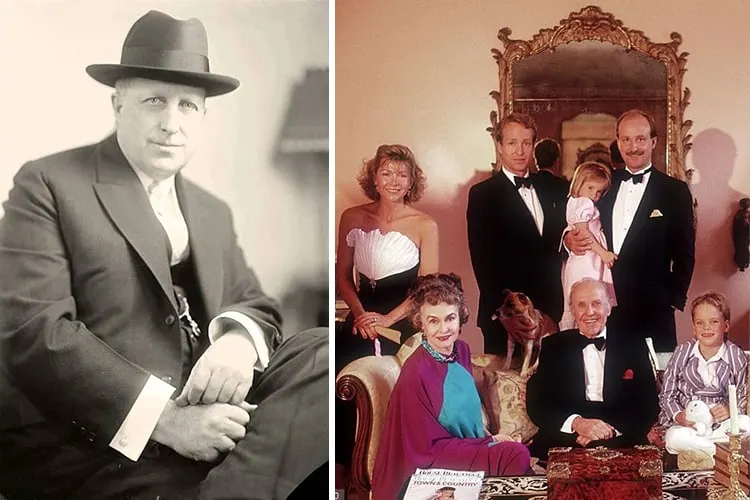 The biggest name in print media, William Randolph Hearst had little idea that he was building a family fortune when he took control of The San Francisco Examiner in 1887 and employed writers like Mark Twain and Jack London.
Forever changing the newspaper industry, he had visions of running a newspaper chain and moved to New York City where he acquired The New York Journal in what would become a pattern throughout his career.
Living true to his word, Hearst built the largest newspaper chain in the world by acquiring a variety of newspapers and magazines right up until his death in 1951.
Today, his legacy continues with his grandson, William III, whose leadership at Hearst Corporation has brought in dozens of newspapers, hundreds of magazines, large stakes in some of the biggest television channels in the market, and a host of new media including website startups.
With over 60 family members to carry on the Hearst family name, we have no doubt that their $32 billion net worth will continue to grow.
Richest Families in the United States #5 – Cox Family ($34}5 Billion)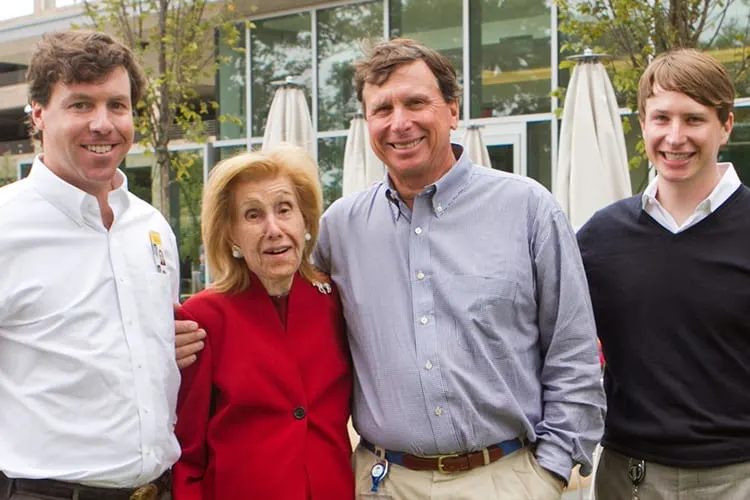 Proving that more than one media empire exists, the Cox family name may not be the best known in the industry but when it comes to wealth they beat out the Hearst family by $2.5 billion – and every penny counts!
Purchasing the Dayton Evening News in 1898, James M. Cox established Cox Enterprises and went on to acquire multiple newspapers and radio stations across the country while trying his hand at politics as the Governor of Ohio and the Democratic candidate in the 1920 presidential election.
Continuing to build the empire until his death in 1957, Cox passed the family business to his daughter Anne who has expanded the brand to include numerous media outlets and subsidiaries including Cox Communications, Kelley Blue Book and Savings.com.
As the family's fortune continues to grow, Anne shares her father's legacy and his wealth with her children Blair Parry-Okeden and James Kennedy who currently serves as chairman after spending 20 years as CEO.
#4 – Cargill-MacMillan Family ($45 Billion)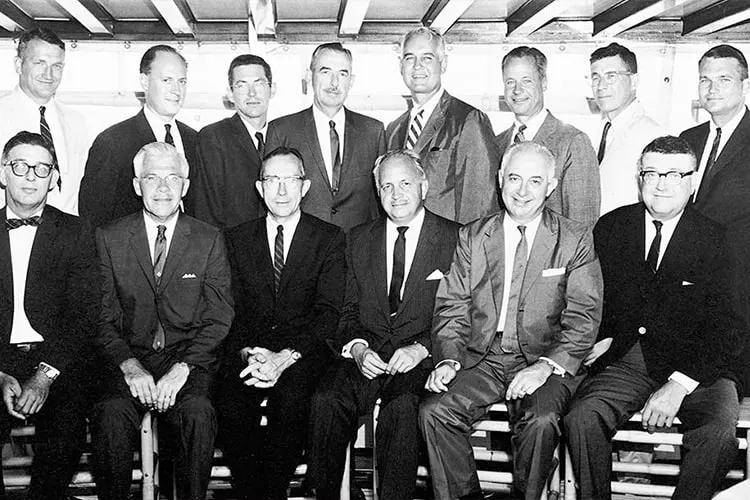 The largest privately owned company in the United States, Cargill is considered a jack-of-all trades when it comes to business since it deals with everything from agriculture to finances.
Founded by W. W. Cargill in 1865 as a grain storage company, Cargill grew as the agriculture business expanded to the Midwest allowing him to open lumberyards and a variety of other companies in Iowa, Wisconsin and Minneapolis.
With the Cargill company remaining in the family for decades, W. W. 's son-in-law John MacMillan took over in 1909 and successfully expanded the business to international levels despite difficult financial times.
By the 1950s, however, Cargill saw its first non-family member to act as CEO, a sign that the company was evolving.
While only six members of the Cargill-MacMillan family serving on the board of directors today, the family legacy continues as the family still owns nearly 90 percent of the company's shares.
Richest Families in the United States #3 – Mars Family ($80 Billion)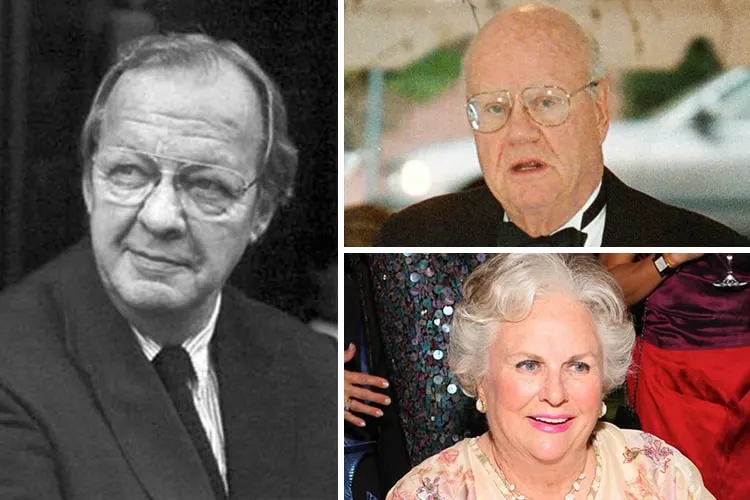 Can you believe that one of the wealthiest families in the world actually earned their fortune from selling candy?
Just ask Frank Mars who started selling candy out of his home in the early 1900s.
Joined soon after by his son, Forrest, the father-son duo expanded into Mars, Inc. buying a commercial kitchen to meet the demands of mass production.
Over the years, the Mars family has been happily responsible for sweets like Snickers and M&Ms as well as non-candy items like Pedigree and Uncle Ben's.
Today, three members of the Mars family share the current $80 billion fortune and, luckily enough, they own every share of Mars, Inc.
With the death of Forrest Mars, Sr. in 1999, company shares were split evenly among his three children – Forrest, Jr.
, John and Jacqueline. While all three of them continue to serve on the company's board, they leave the candy making and production up to their incredibly talented staff.
#2 – Koch Family ($86 Billion)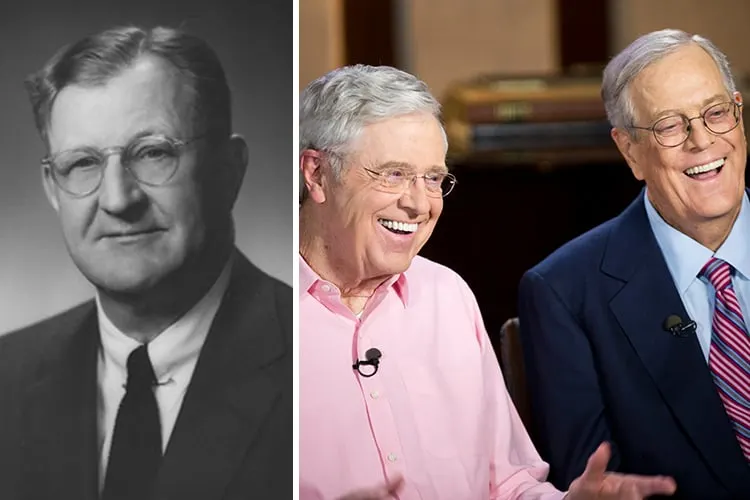 Perhaps one of the most controversial families on our list thanks to their political activities, the Koch family is wealthy enough that they don't really care who likes them or not.
First becoming rich in 1925 after engineers Fred C. Koch and Lewis Winkler teamed up to find an easier way to turn crude oil into gasoline, the Koch family had little idea that, by 1940 and with a new group of partners, Koch Industries would be born.
While Fred intended for his sons Frederick, Charles, David and William to run Koch Industries after his death, the boys had other plans.
In 1983, William and Frederick sold their stakes in the company for over $750 million leaving Charles and David to handle their father's legacy.
Today, Charles serves as chairman and CEO while David serves as the Executive Vice President.
And, with 2016 an election year, we have no doubt we'll be seeing plenty of the Koch family as they spend hundreds of millions on their political interests.
Richest Families in the United States #1 – Walton Family ($225 Billion)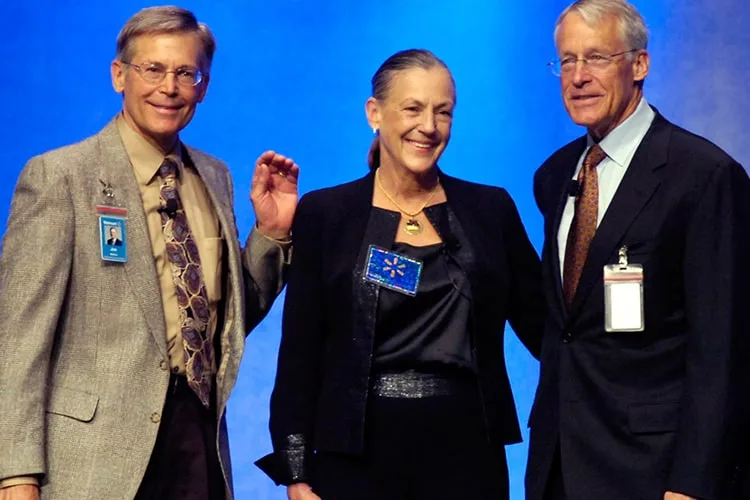 The richest family on our list is also perhaps one of the most popular thanks to Walmart stores on every corner serving as reminders of the family name.
First purchasing a Ben Franklin Store in 1945, Sam Walton had high hopes for success as he built his store's reputation on quality goods at low prices.
Opening Walton's Five and Dime in Bentonville, Arkansas after his lease expired, Walton went on to open the first Walmart Discount City store in 1962.
Spending his early years expanding across Arkansas, Walton's dreams came true as his empire grew into a multi-national corporation with a chain of discount and grocery stores by the time of his death in 1992.
Leaving his Walmart fortune to his family, the Walton family collectively owns a majority share of Walmart with S.
Robson Walton's son-in-law, Greg Penner, serving as the current chairman. The heirs make an astounding $1.5 million per hour!
Not only the wealthiest family on our list, the Walton family has also been named one of the most influential – an honor that would make Sam extremely proud.