Selling Attic Treasures
By Eric Hammer
If you are a fan of British television, then you may have come across two interesting shows called "Bargain Hunt" and "Cash in the Attic." Both of these shows (along with the better known Antiques Roadshow which has recently been spoofed in Geico commercials) deal with what are commonly known as attic treasures. Instead of simply holding a garage sale to clear out junk that someone has sitting around, more and more people are turning to professionals who do this for a living – helping people to get the most money possible for their "attic treasures."
One of the most popular reasons that people do this is for the purpose of holding what is known as an estate sale. Estate sales are typically held when someone passes away and their home needs to be cleared out, though such sales are sometimes held when someone is moving overseas or even across state lines. Some experts also can be called in to consult on treasures someone may have found in the attic (or basement or garage or wherever else people store things that seemed like something they ought to hold on to).
In all cases, the money here comes from commissions on sales. You in essence act as a middle man, arranging to sell items for a homeowner who is too busy to take care of it themselves and you will need to have lots of contacts in order to do this.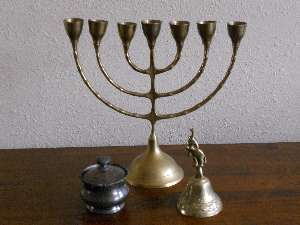 How Much Can You Make?
Most people who work in the business of helping people sell their "attic treasures" take around a 20-30% commission on the sale of the items they help get rid of. Typically, when you charge those kinds of numbers, you can also command a minimum payout, meaning that you can say that you expect to earn say $900 for a day's work and if you don't get that much, the owner has to make up the difference. Some people also work without that safety net but then take a higher percentage, as much as 35-40% commission.
Either way, expect to work all week long meeting potential clients and prepping for sales, but expect to earn your living primarily on the weekend. Most people who work in the business of helping people sell attic treasures say they gross several thousand dollars each weekend (though that is of course reduced by expenses since you will need to hire help, arrange for a credit card terminal and pay taxes).
Ways to Make More | Related Opportunities | Tips
Consider offering clean up services as well. Especially if your attic treasures business works primarily in the estate sale business. The way this works is that once a sale has been completed, you bring in a cleanup crew to clean the place out thoroughly (from detritus left behind by the crowds plus whatever didn't get sold).
You can also make money as a consultant on specific antique objects so that when they are offered for sale you can help people to understand exactly what it is they happen to have in their possession and what the object is actually worth.
Keep in mind that in many cases, you need to be part therapist in this job since you will often be helping to liquidate the last possessions of a loved one who has passed away, or you will be working with someone who is moving away or is in dire financial straits and desperate to earn some money before their home is foreclosed upon. Therefore, you need to be able to be empathetic to people.
Qualifications / Requirements
In most cases, there are no formal legal requirements to set up an "attic treasures" business. Anyone who cares to do so can hang out a shingle. However, realistically you do need to know a lot about a lot of things so that you can price objects appropriately. It helps to have a background in antiques and an eye for quality antiques so that you can spot the treasure amongst the junk.
Keep in mind also that some states may have legal requirements for your business. If you intend to hold auctions rather than simple "estate sales" type sales for example then you will almost certainly need an auctioneer's license.
Finally, remember that it takes time to build up a client base. There are people who regularly come to estate sales and who follow specific people who run "attic treasures" sales because they have come to know and trust them that they have an eye to know when a home has enough material to sell that it's worth clearing out this way.
First Steps
Start by visiting antiques sales and estate sales in your area. If your local community college offers courses in antiques appreciation and appraisal, be sure to take such courses as they will prove invaluable in making your new business flourish.
Resources
The Complete Guide to the Business of Tag and Estate Sales by Mim Nagy (TLC Tag Service and Pub Co. 2002) - This is a guide book for the business of selling attic treasures. While it was self published, meaning that the editing is not the best and there are certainly more things to learn, it is a great starting point.
Business Ideas: The Logistics of Starting an Estate Sales Business – Just like it sounds, this is a guide to the logistics behind starting a business to help people sell their attic treasures.
Fine Estate Sales and Collectibles: So You Want to Get Into the Estate Sales Business – This is an excellent guide from an experienced estate sales consultant on how to get into the business.