While this is a job primarily aimed at Jews, anyone can do this who knows how to chant the Torah (the Jewish bible).
For that matter, in many cases, it's enough to simply know how to read (and teach) biblical Hebrew.
The reality is that in this day and age, Jewish children, both boys and girls are looking to have a bar mitzvah or "bat mitzvah.
These ceremonies are where the child becomes a "man" or a "woman."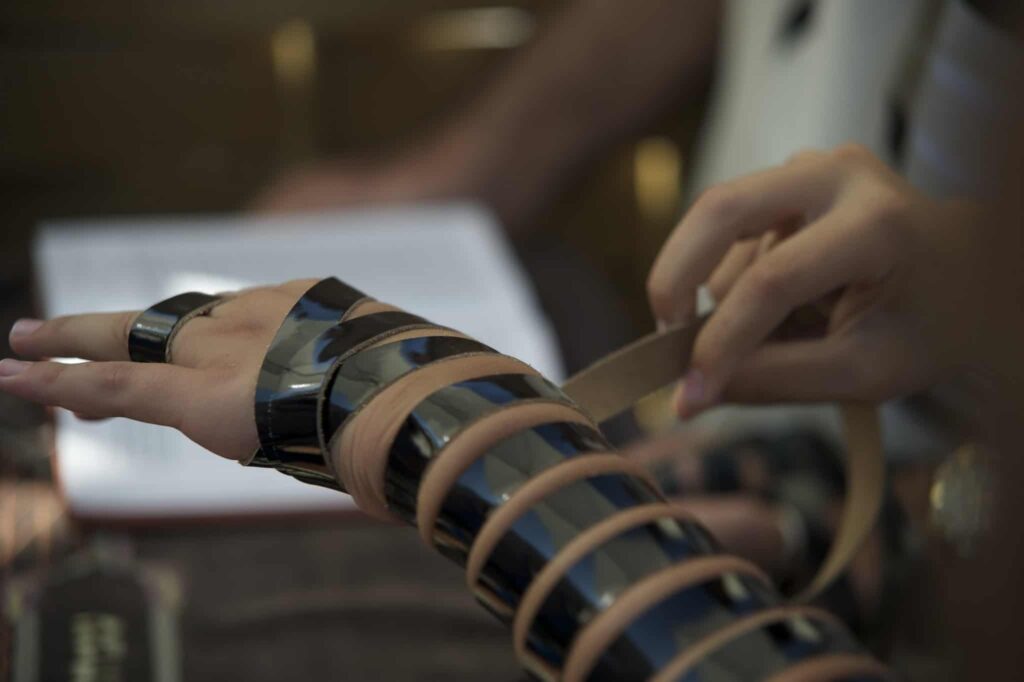 In Reform and Conservative synagogues (along with other lesser known liberal branches of Judaism such as Reconstructionist and Renewal Judaism), both boys and girls will be called upon to chant a portion of the torah for their bar mitzvah or bat mitzvah ceremony (the bar mitzvah is for a boy and the bat mitzvah is for a girl).
However, because non Orthodox Jews often send their children to public school rather than Jewish day schools, many of these children do not know how to read Hebrew and certainly not how to chant the torah (there is a special tune which is used when doing so).
This means that you can make good money by becoming a bar or bat mitzvah tutor.
In orthodox circles, it is possible to get work as a bar mitzvah tutor, however girls generally are not permitted to chant the torah portion and thus will not be in need of such a tutor.
How Much Can You Make?
The amount you can make tutoring children for their bar mitzvah or bat mitzvah celebrations varies widely since it depends on which community you work with and how much money they have.
Typical salaries however are in the range of about $40-$50 per hour for private tutoring or a little more for group tutoring.
It may also be possible to work in a temple with a small group, though this job is often done by the rabbi of the temple.
Ways to Make More | Related Opportunities | Tips
In addition to helping children to learn how to read Hebrew for their bar mitzvah or bat mitzvah celebrations, it is also possible to make money by helping these children with writing their speech and with speech presentation.
Since most children are not natural born public speakers, many parents will hire professionals to help coach their children to give their bar mitzvah or bat mitzvah speech in an effective and pleasing manner.
In all cases, remember that you'll need to show your qualifications.
You don't need to be a rabbi to do this, though in most cases, it's expected that you'll be Jewish (although it's not absolutely required, especially from non Orthodox streams of Judaism) and have enough education to be able to instruct the child on how to perform the ceremonial chanting of the Torah.
It's also helpful if you can provide children with a basic background in Jewish philosophy and faith so that they can learn more about their heritage rather than just learn Hebrew.
Keep in mind as well that some adults will also choose to have their own "bar mitzvah" or "bat mitzvah" celebration.
This often happens when their parents either didn't bother doing it with them as a child or when they feel that the experience wasn't what they quite wanted.
In these cases, you'll also be tutoring these people in how to read the Torah, though the work is of course slightly different since you're working with older people who are often quite successful in life.
Qualifications / Requirements
There are no formal requirements to become a bar mitzvah tutor.
However, you do need to know how to chant the Torah and how to teach the skills to a child.
In many cases, you'll need to be Jewish; though you don't necessarily need to be Jewish by Orthodox standards (i.e. Reform Jews can be Jewish if they had a Jewish parent whereas Orthodox and Conservative Jews must have a Jewish mother. In all three cases, it is possible to convert as well).
First Steps
Start by contacting your local synagogue or temple and asking them if they have need for a bar mitzvah tutor.
You can also put up ads in Jewish areas of town to provide your services to the people at large.
Start by charging below market rates in order to guarantee that you'll have enough customers.