I just got enough points for two plane tickets anywhere in the US by putting a few purchases on a credit card.
I'll get back to that in a moment.
There are a lot travel credit cards out there, but which are the best overall is something to be determined individually.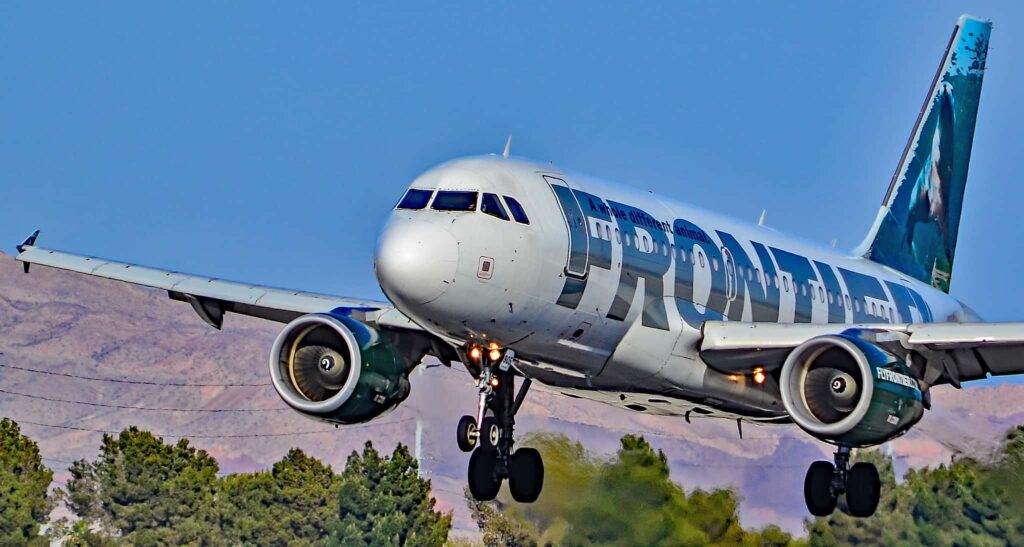 After all, travel preferences, spending habits, and which airlines service the nearest airport, all differ from person to person.
So keep that in mind when you look at your options.
And there may be no real reason to say one travel credit card is the "best" when you can use different cards for various purposes.
I get free hotel nights from three different cards, for example, and my Bank of America travel card gave me $100 credit toward any travel expense for spending $500 on it in the first 60 days.
I like that flexibility.
But if measured by the biggest bonus for the required "spend," I haven't seen a better deal than the Frontier MasterCard.
And no, I am not getting paid to say that (although if I was offered money, I would take it, because I wouldn't have to say anything different).
The Frontier Airlines Credit Card Deal
You have two choices when you apply for Frontier Airlines MasterCard.
The no-fee card earns you 10,000 miles after the first purchase.
That's not too bad.
You could buy a pack of gum and be halfway to a plane ticket, since domestic flights cost just 20,000 miles.
But the better deal is the card with the $69 annual fee.
I chose that one.
The deal is this: Spend $500 on the card within 90 days and get 40,000 bonus miles (in addition to the miles you get for the purchases).
That's enough for two round-trip plane tickets anywhere they fly in the United States.
You do have to pay fees and taxes that might be as much as $25 or so per ticket (although when I got the deal it said the cost was closer to $5 per ticket).
If you use the miles for a flight across the country for two of you, the total cost with the annual card fee and the taxes might come to $120.
That's a deal.
Get Your Miles Quickly
I got my card in July of 2015 and put $500 on it within a week or two.
See my page on credit card bonuses for more about how to quickly meet spend requirements without buying anything you don't need.
Within three weeks of getting the card the 40,000 bonus miles were credited to my account, so I'm good to go.
As it turns out my wife and I had already booked two tickets on Frontier for a trip to Colorado, using my Citibank points from another card.
But that's okay, because in this case the price in miles is the same anywhere in the US, so it makes more sense to use the miles for flights that are normally more expensive.
I'm thinking we'll fly out of Tampa or Fort Myers, Florida to Seattle, since we have been hoping to go to the northwest sometime.
What's the Value?
If we do the trip to Seattle the tickets would normally be about $450 each, or $900 total.
Subtract from that the fees, taxes, and annual credit card fee, and the net benefit will be around $780.
Spend $500 on a card to get a benefit worth $780 — that's hard to beat.
What's the Catch?
You do have to pay the $69 annual fee, but if you take a trip using Frontier within a year, you can cancel before the next annual fee is due.
The other catch is one that's common with cards issued by Barclay Bank (as this one is): You have to use the card every six months or lose your miles.
So if you've net the spend requirement and put the card away (as I have), be sure to mark your calendar and take the card out to buy a soda or something before six months pass.
Finally, Frontier does not fly everywhere, so before you spend the $69 for that annual fee be sure there is an airport near you that they service, and a destination on their routes that you want to visit.
Your Thoughts: Have you found a better award for the spending requirement on a travel credit card (or any card)?