The concept of a cash-back shopping website is simple enough.
Merchants pay a website an affiliate commission for any sales referred to them, and the website gives you part of that commission.
For example, you use their link to visit Best Buy online, and you buy a $300 tablet.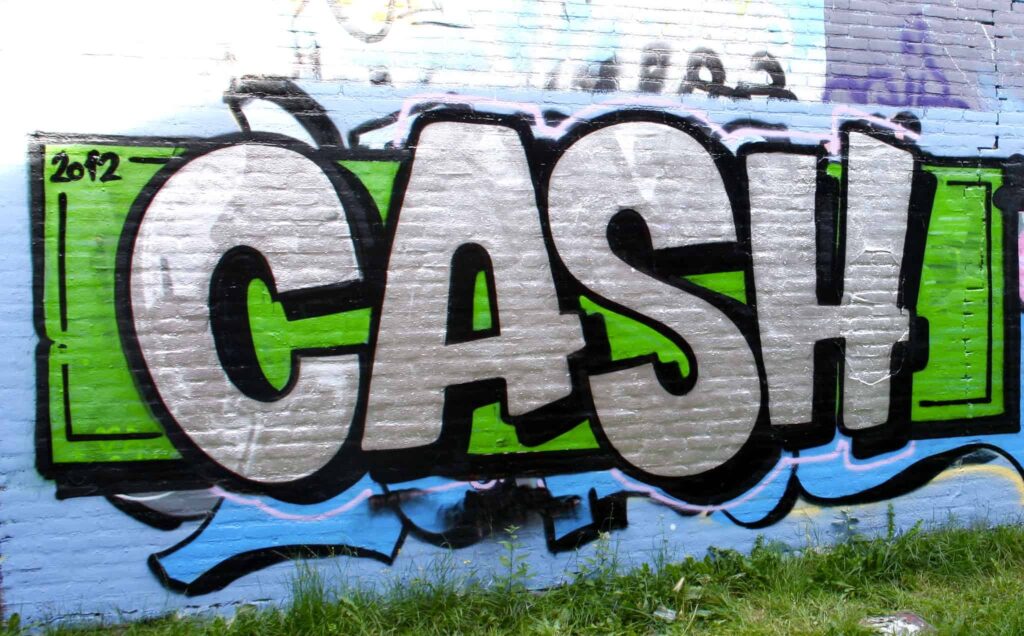 The website gets a commission of $12 (4 percent) and gives you half of it, or $6.
That's better than just going to Best Buy directly and paying the same price but getting nothing back, right?
It's simple in theory, then, but does it work well in practice?
The reviews are mixed, and I'm undecided, but I have some suggestions on how to use cash-back sites if you give them a try.
You can do a lot better than getting a rebate of $6 on a $300 purchase if you know how to play the game.
Oh, and if you've ever used one of the many cash-back websites, I need your experience and opinions, to help readers (and me).
So please use the comment form at the bottom of the post, and let me know if you have tried any of the things I'm about to suggest.
Choosing Which to Use
There are many of these websites, like RebatesMe, but here are some of the larger sites, more-established ones, which I'll cover in a bit of detail:
Some of those are affiliate links, by the way, so I can make a few bucks if you sign up for a free account and then use the sites to buy stuff.
That referral bonus may be the best way for me to make money with these websites since I don't do too much shopping online.
Once you sign up you can also get paid for referring your friends.
Which are the best?
I'll let readers with more experience comment on that, but you should probably sign up for all of those and maybe a few more, if you do shop online regularly.
I'll explain why in a moment.
How Rebate Websites Work
Once you give a site your name and email (and address or PayPal email if you want to get paid), what do you have to do?
Just use the links to visit Walmart, Amazon, or wherever you want to shop online (if the company is in the system), and if you buy something you'll get a rebate added to your account.
But…
Complete the purchase during that session or you may not get paid
If you have ad-blocking software installed you may not get paid
You have to reach a minimum in your account to cash out
You may not be able to cash out for three months
Those aren't really big problems.
If you need to complete a purchase just go back to the store through the cashback website link.
You can change your ad-blocking settings to avoid tracking problems on these websites.
The minimums are generally $20 or less.
Finally, if the site does quarterly payouts, you might at least get a decent-sized check.
By the way, FatWallet.com says that if you follow their guidelines, "Cash Back is accurately reported over 97% of the time." Since many people who didn't get their rebates might not notice or complain, I doubt they know the true percentage.
But you can produce your e-receipt to claim your rebate if the system fails.
Payments from these companies are usually by check or PayPal.
Ebates.com has a low $5.01 minimum payout, but they send out checks for each quarter six weeks after the quarter ends, so you could wait over 4 months after a purchase to get your rebate.
ExtraBux.com says they wait 90 days to pay because of possible returns and order cancellations.
FatWallet.com says they'll send your money to your PayPal account or send a check whenever you ask, as long as you have at least $10 accumulated.
ShopAtHome.com says that if your mailing address is verified and you reach the $20 minimum during a payout period, "you should be eligible to receive a Cash Back check." I'm not sure why they don't say "you are eligible."
SimplyBestCoupons.com says you'll be paid "after cleared cash back reaches the minimum payment threshold." ($15) But they also say "typically it will take 30-60 days for cash back to clear." They pay at the end of the month for anything cleared by the 15th.
My math says you could wait up to 75 days total after a purchase to get a rebate.
Some Strategies
There are a few key strategies you can use for maximizing your savings/rebates when using cash back websites.
They include…
Join Several Sites – They're free to join, and each has its own cashback percentages, so when you're ready to go to a particular retailer you can choose accordingly.
For example, at the moment Ebates.com offers 1 percent cash back on Walmart purchases, while ShopAtHome.com offers 3 percent.
These are sometimes promotional deals that come and go, and sometimes they are just always better at one site for a given retailer.
Either way, check several of the sites you join and buy through the one with the best rebate.
Buy for In-Store Delivery – If you normally like to buy in person at the store you can go online to save money through these sites, but opt for in-store delivery, which is usually free.
You can pick up your things locally, and return them locally if necessary.
The rebates go as high as 10 percent for some common retailers, so you might save a substantial amount in this way.
Try Another Store – Sometimes stores offer bigger affiliate commissions to websites and therefore the sites offer bigger cash-back percentages to you.
For example, at FatWallet.com you can get 1.5 percent at Walmart, but up to 6 percent on some purchases at K-Mart.
You might find some identical items at both for about the same price, in which case you'll want to go for that 6-percent rebate.
Stack Your Savings – I'll be writing about more elaborate stacked-savings strategies in a future post, but the idea is simple enough.
For example, if you buy something on sale through a cash back website using a cash-back credit card, you've saved three ways.
I'll explain that last strategy a bit more.
I logged into Ebates.com and searched "Staples," to look at refurbished computers.
I found a Dell computer with free shipping to my local store, on sale for $149.99 — $50 off the regular price.
If I bought it would have used my American Express business card, which pays 5 percent cash back on purchases from office supply stores.
Ebates.com rebates 2 percent on Staples purchases.
Stacking these three ways to save gives me this:
Sale Discount: $50.00
Credit Card Cash Back: $7.50
Ebates.com Rebate: $3.00
Total Savings: $60.50 (30 percent off the original price of $199.99)
Of course, only $3 of that savings came from the cashback website, which brings us back to our original question…
Is it Worth the Trouble?
My answer is still "maybe." If you shop often online and you set it so you're always logged in to your cash-back accounts, why not shop through those rather than go straight to the retailer's websites?
Hey, if I buy outdoor gear again from Backcountry.com I'll definitely go through Ebates.com to get that current 10 percent rebate.
On the other hand, I won't bother tracking my rebates; if I'm missing a 2 percent cashback credit for a $20 item, I'm don't want to spend forty minutes fighting for my forty cents.