In case you missed the news, this Wednesday (July 15) is "Amazon Prime Day," which Time is calling a Massive Global Shopping Event.
To be part of it you have to be a Prime member in the U.S., the U.K., France, Canada, Austria, Spain, Japan, Italy, or Germany.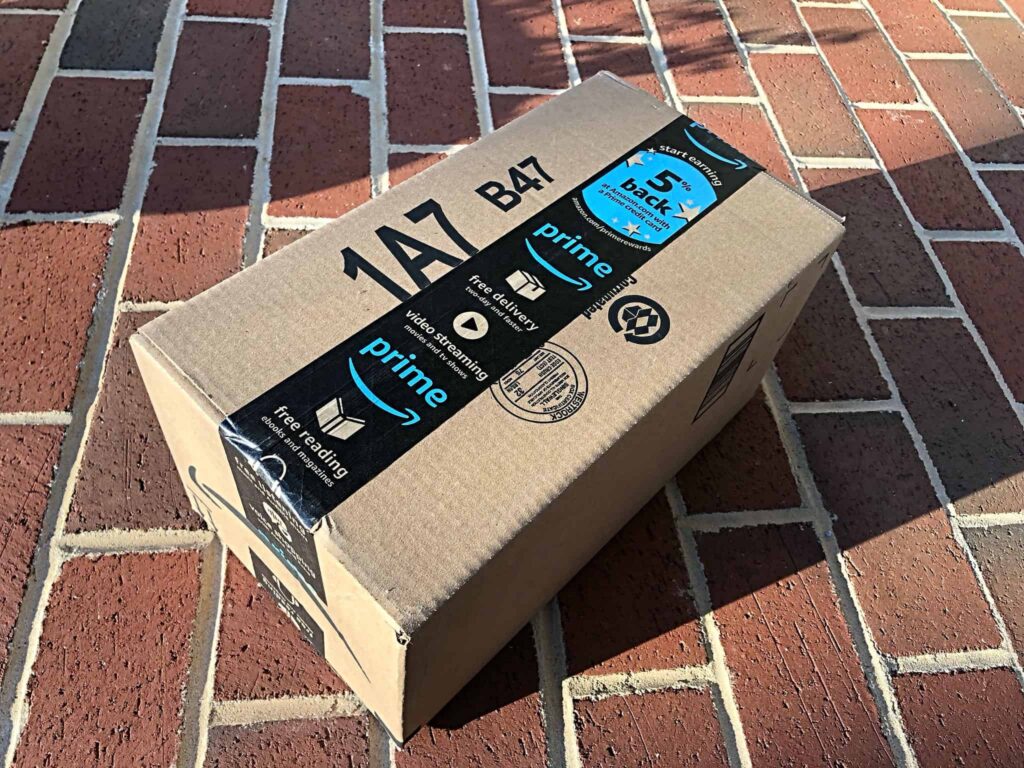 Here's how Amazon describes it:
Prime Day is a one-day shopping event around mid-july, with more deals than Black Friday.

Prime members can shop exclusive deals from electronics, toys, video games, movies, clothing, patio, lawn and garden, sports and outdoor items and more.
What if you're not a Prime member?
Become one for free for 30 days.
That's what I just did.
In addition to looking for an opportunity to save on a new computer, I'm also going to be looking for any profit opportunities.
Okay, before I explain, here's the link to sign up for a free 30-day trial of Prime:
Happy Amazon Prime Day July 15 – Exclusive Deals for Prime Members – Start Free 30-Day Trial
Please use that link so I can make a few bucks for referring you.
Save Money and Make Money
Okay, this is a big event from a marketing perspective.
It has been covered everywhere from Business Insider to CNN.
But the details are sketchy so far.
What's going to be on sale and how steep will the discounts be.
Will Prime day really "bury Black Friday," as CNN reports Amazon has claimed?
I have no idea, but I suspect that with this much hype there have to be some awesome deals.
Otherwise Amazon will come off looking silly.
So make a list of things you've been planning to buy and watch for those big discounts on Wednesday.
Watch closely though.
Some will be for a limited time and deals will be introduced throughout the day.
I'm more interested in what things might present money-making opportunities.
On Black Friday we bought movies for $1 at Walmart and sold them for a profit at a rummage sale.
Sure we only got $1.50 each, but we watched them first.
Anyhow, there might be bigger opportunities if the per-customer purchase limits aren't too low.
I really have no idea what kinds of deals will be offered, but for example, if gift cards go on sale, whether they are for Amazon or other retailers, I'll be interested.
Those can be sold online or even cashed in locally at a Coinstar machine (I'll be writing about that soon).
Here's a basic formula for locating other opportunities:
Watch for deals that seem really good.
Search for the item on eBay to see what it's selling for (look for actual bids, not asking prices).
If the there is enough of a margin, buy the limit.
Will this work?
I don't know, but the only way to find out is to get that free trial started and take a look on Wednesday.
Here's that link again:
Happy Amazon Prime Day July 15 – Exclusive Deals for Prime Members – Start Free 30-Day Trial
What's Amazon Prime?
If you're not familiar with it, Prime is a subscription service on Amazon that gets you free 2-day shipping on 20 million of the things they sell, along with other benefits, like…
Free streaming movies (compares well with Netflix according to Consumer Reports)
Free Kindle books (over 500,000, one per month)
Free music (over 1 million songs can be arranged on playlists)
Unlimited free photo storage in the cloud (so you can access your photos anywhere)
Access to events on MyHabit.com and select Lightning Deals on Amazon.com 30 minutes before other customers
I'm not a big movie and music consumer, so I'm likely to cancel my subscription before the free trial ends.
If you plan to do the same be sure to mark your calendar to avoid the $99 annual fee.
Your Thoughts: Are you going to shop on Amazon Wednesday?
If you do, please share with us any great deals you snag, and especially if you find any money-making opportunities.