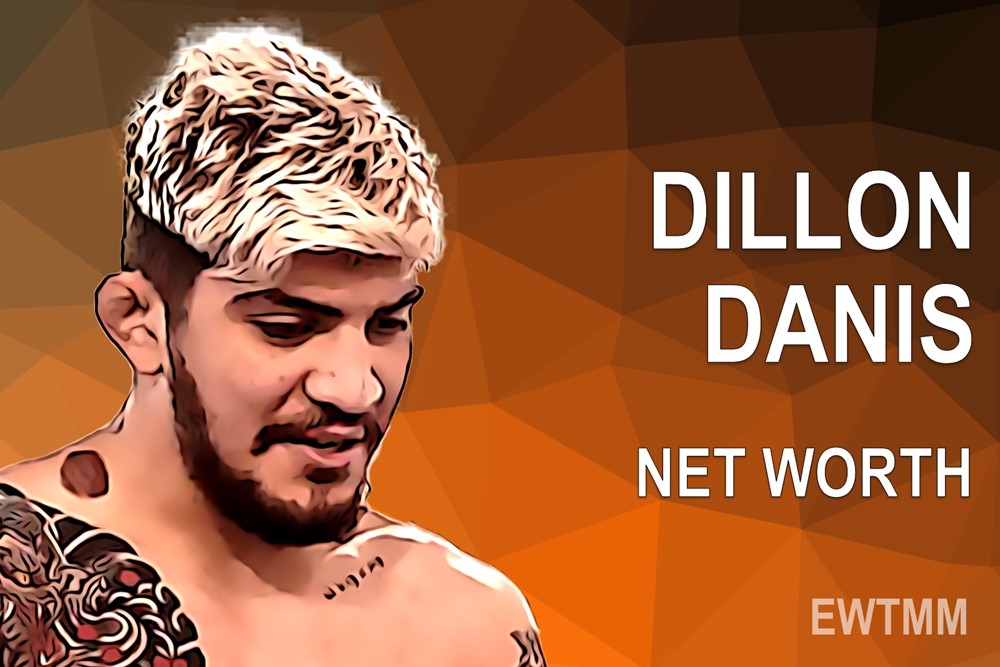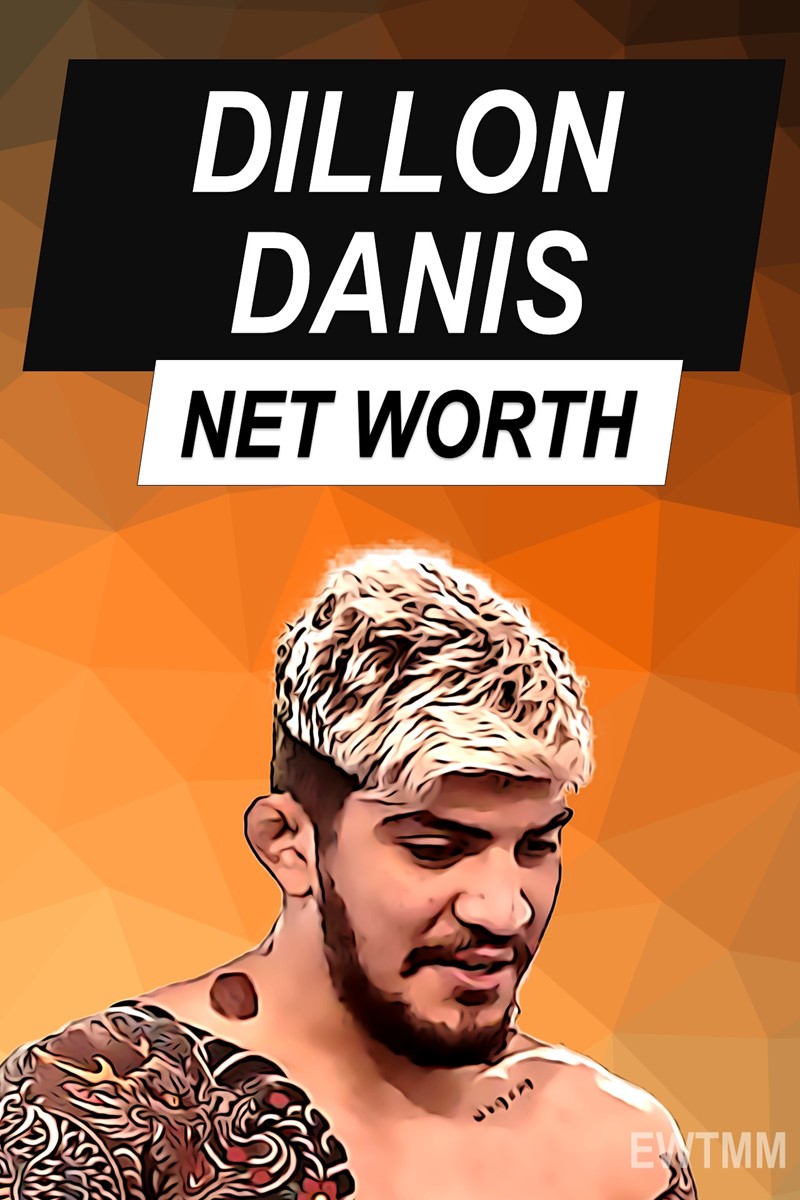 | | |
| --- | --- |
| Net Worth 2023: | $4 Million |
| Born: | August 22, 1993 |
| Age: | 30 |
| Height: | 6 ft (1.83 m) |
| Native Country: | United States |
| Place of Birth: | Parsippany-Troy Hills, NJ |
| Source of Wealth (SOW): | Professional Sports |
| Updated: | September 17, 2023 |
Dillon Danis has quickly become an internet sensation for his taunts against Logan Paul and his fiancée on social media. The viral taunts show a series of pictures and videos of Logan's fiancée. Highlighting her lengthy list of past male partners. The American mixed martial artist is set to fight the internet star Logan Paul on October 14, 2023. He's perhaps most well known in the MMA community for being a training partner for the UFC superstar Conor McGregor. But who is the mischievous fighter? And how much is Dillon Danis worth? Keep reading to find out.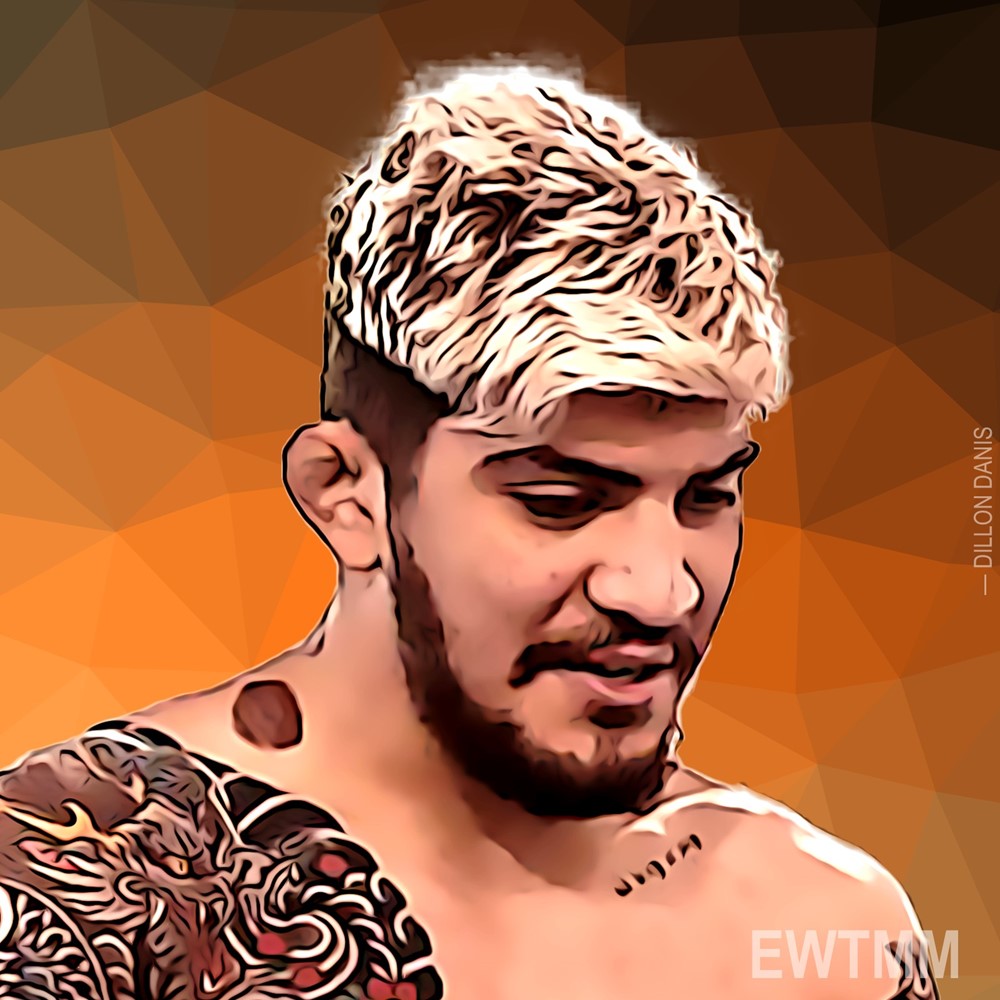 Dillion Danis: The Early Days
Danis began his life on August 22, 1993, in the Parsippany-Troy Hills area of New Jersey. His mother, Nikki Danis is Honduran and his Father is Armenian.
Like many high level fighters, Dillon started young. In high school, Dillon joined the wrestling team, and would get involved with Brazilian Jiu-Jitsu at the age of 15.
The young El Jefe found inspiration in the martial arts training and soon would take it seriously. He went as far as making long trips to Marcelo Garcia's academy, all the way in New York.
By the age of 19, Dillon was obsessed with competing and training. And he moved out of New Jersey to go live in New York, so he could train and compete.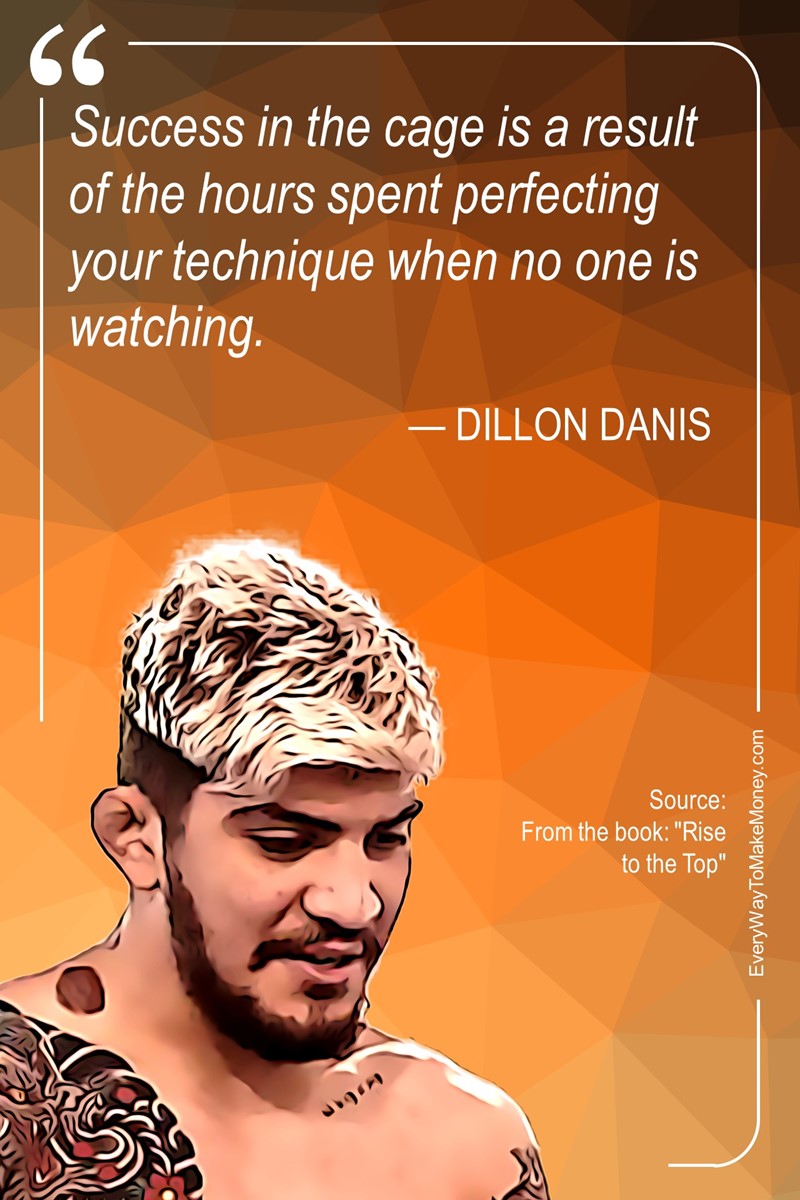 After moving up the ranks and winning several high tier regional tournaments, Dillon Danis was given a black belt in Brazilian Jiu-Jitsu at the age of 21. A rare feat for anyone to accomplish, let alone at such a young age.
Life Outside Of Training: Dillion Danis' Personal Life
For the most part, Dillon Danis keeps his personal life hidden outside of public view. And it isn't known if he is in a relationship with anyone or not. In the past he was seen dating social media persona, Savannah Montano. But the couple broke off their partnership a number of years ago.
Dillon Danis Becomes A Professional Fighter
Dillon continued training and competing in elite level Brazilian Jiu-Jitsu. And he would fight for promotions such as Metamoris, and Polaris Pro Grappling.
In 2016, Danis would become well known as a coach and training partner of Conor McGregor, in preparing for his 2nd fight with Nate Diaz.
Danis' last submission grappling bout was in 2017 at ADCC. He holds a mixed record of 5 wins and 4 losses.
Danis Joins Bellator MMA
Danis got his start with professional MMA fighting with Bellator. It would be the first MMA organization which he signed with. The deal went down in 2018.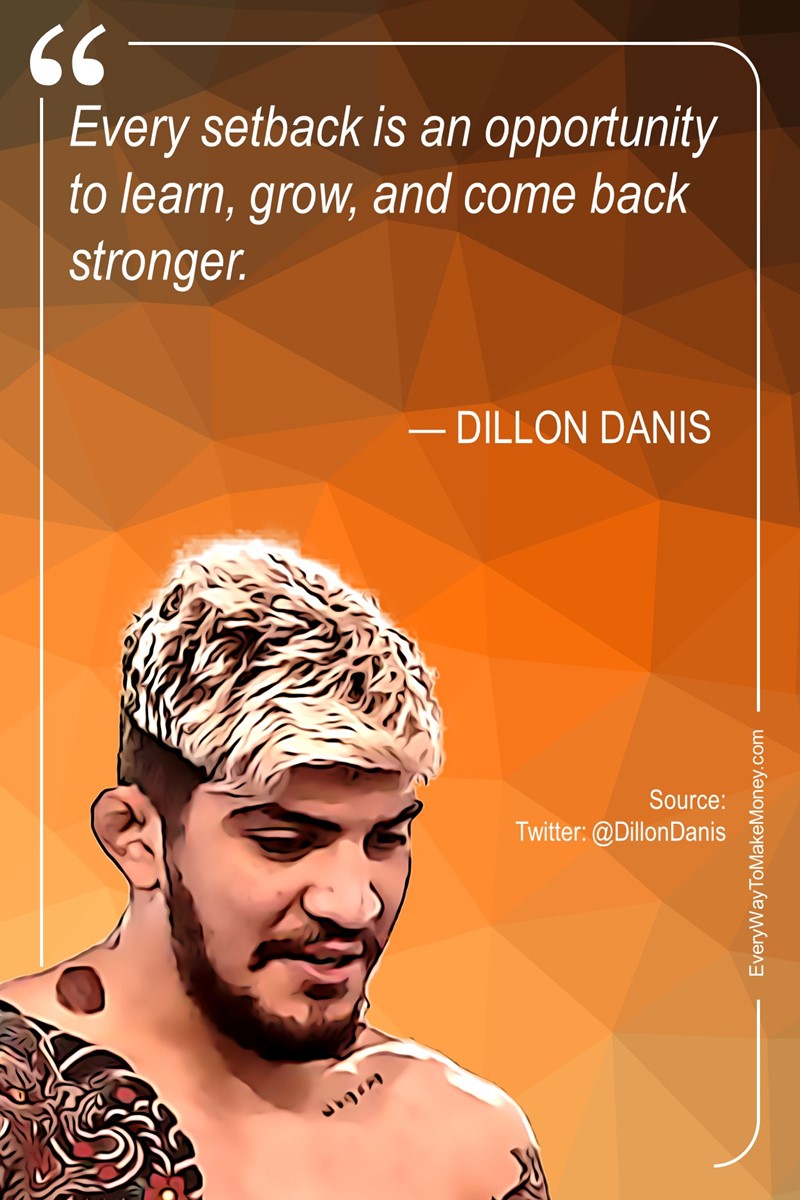 Danis has had two full MMA fights with Bellator, with the last fight going down in 2019. He holds a record of 2 wins and zero losses. Both wins were through submission.
The Khabib Nurmagomedov Incident
During UFC 229. Before the fight, and throughout the fight, Dillon was seen taunting Khabib. After winning the fight, Khabib reamed his mouth guard at Dillon before jumping out of the crowd attempting to attack Dillon.
A big fight erupted in the crowd surrounding the ring with security having to jump in to maintain order.
Danis And Fighting Logan Paul
In 2023 it was announced that Dillon would be YouTube Boxing Star Logan Paul's next opponent in the boxing ring. But when the trash talk started to come out, no one expected how far things would go with Dillon and Logan.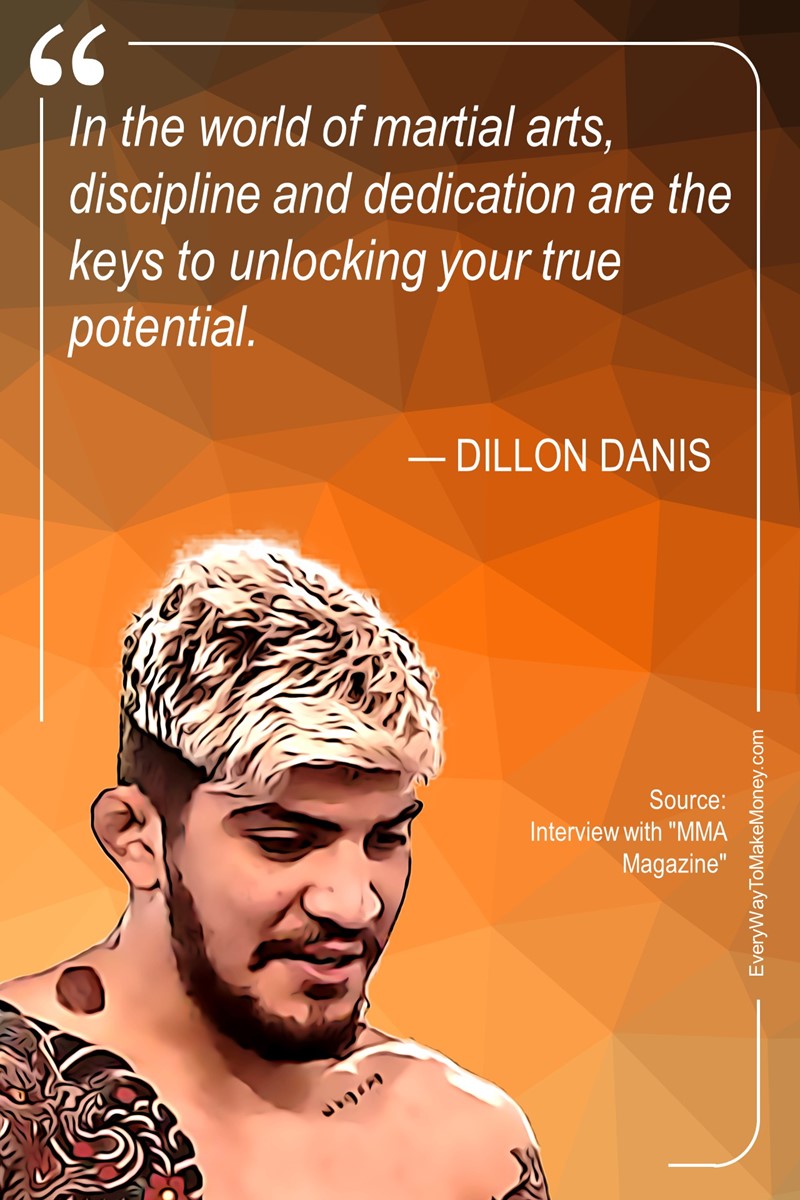 Taunting Logan Paul
For weeks, throughout the month of august, day after day, Dillon Danis has been posting images and videos of Logan Paul's fiancée Nina Agdal, highlighting her close romantic and sexual relationships with other celebrities in the past.
Some of which are real, some of which are photoshopped. But the sheer amount of pictures of Nina in intimate positions is something no one expected.
Finding Dillon Danis On Social Media
| | |
| --- | --- |
| Dillon Danis | Social Media |
| Instagram handle: | dillondanis |
| Instagram followers: | 2M followers |
| YouTube handle | @DillonDanis |
| YouTube subscribers: | 14K subscribers |
| TikTok handle | @dillondanis.official |
| TikTok likes: | 36K likes |
| Facebook handle | dillondanisjiujitsu |
| Facebook followers: | 105K followers |
| Twitter handle | dillondanis |
| Twitter followers: | 335K followers |
| Updated: | September 17, 2023 |
Dillon Danis has been very active on social media leading up to the fight with Logan Paul in October. And has been working to get into Logan Paul's head, day in and day out.
On Instagram, where he has amassed 2 million followers, Danis posts a few pictures of him training and his behind the scenes life. But the main attraction lately has been the merciless amount of images of Logan Paul's fiancée with other men.
On Twitter, he has over 335K followers. And he is even more active, posting much of the same type of content. Aiming to mock Logan Paul and Nina Agdal for the fight.
Connecting The Dots On Dillon Danis' Net Worth
So let's break down Dillon Danis' net worth. Being the coach of Conor McGregor has its advantages. Seeing that Conor was one of the highest paid mixed martial arts fighters in UFC history.
So Dillon being one of his coaches, would mean Dillon Danis' salary would have seen a portion of the fighter's handsome pay.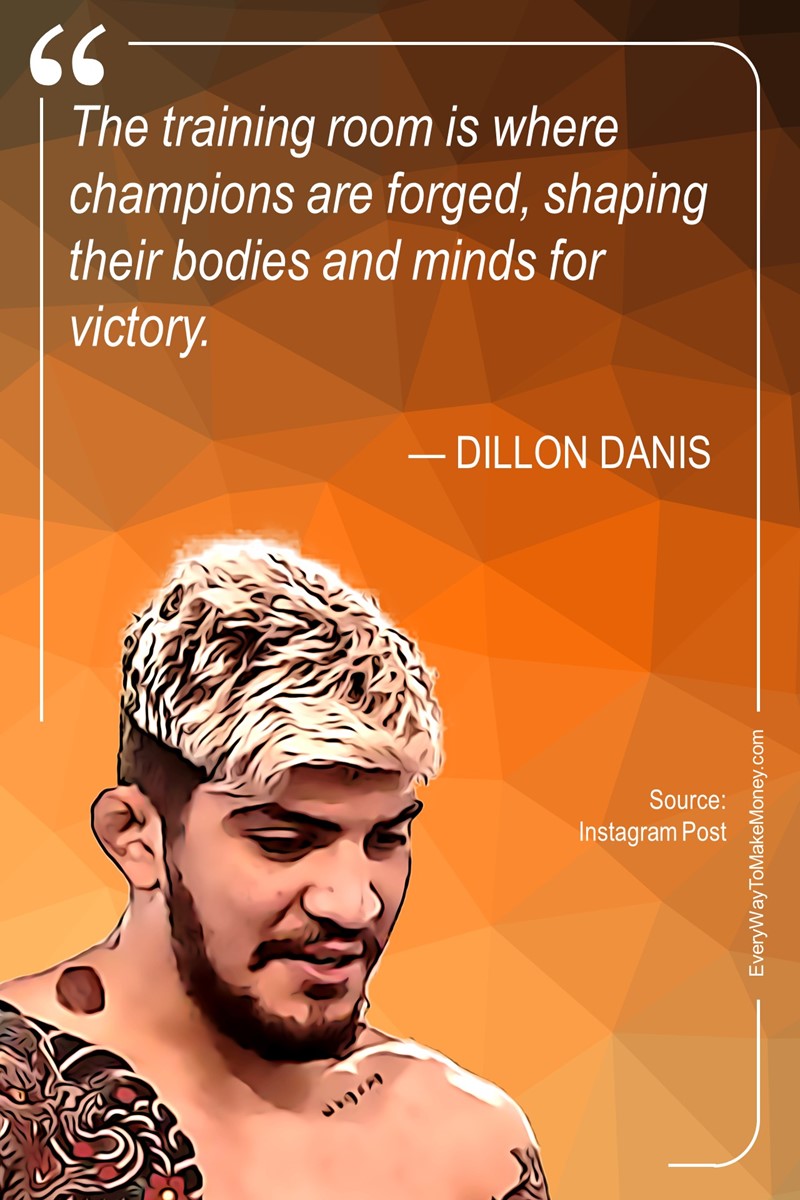 Dillon also earns money fighting as a professional MMA fighter. His most recent deal was with Bellator. Danis is expected to have at least two more fights with the MMA promotion company.
Although Dillon keeps the exact amount of his net worth hidden. We can make an educated estimate based on his income which he earns from training and coaching athletes, as well as the additional money he makes fighting himself.
Based on these revenue sources and his lifestyle/spending habits, Dillon Danis' net worth is around $4 million.
FAQs On Dillon Danis
What Is Dillon Danis Known For?
Dillon Danis is perhaps most known for being the coach and training partner of MMA fighter Conor McGregor. Although lately he has been trending in the news due to his upcoming fight with social media persona Logan Paul.
How Did Conor McGregor Meet Dillon Danis?
Conor and Dillon first met in training camp back in 2016, when Dillon was offered a spot in McGregor's camp. The two hit it off and have been good friends ever since.
Who Does Dillon Danis Train?
Conor McGregor is probably Dillon Danis' most well known athlete who he coached in grappling and Brazilian Jiu-Jitsu for his fight against Nate Diaz for UFC 202.
How Heavy Is Dillon Danis?
Dillon typically competes in the 175 lb weight class. But for his fight with Logan Paul, he will be fighting in the Bridgerweight weight class. A class which has a limit of 224 pounds.
It is important to mention that the exact net worth of Dillon Danis is not publicly available and cannot be confirmed.