How to make money fast when you really need it?
How to make money fast: sell something you can spare, rent your stuff, get in the virtual workshop, land some gigs, give yourself, and what you should avoid.
There was once a man, a tall man, not very good looking, who opened a general store. He and his partner didn't know how to make money fast. They bought up their inventory from various store-owners, on credit.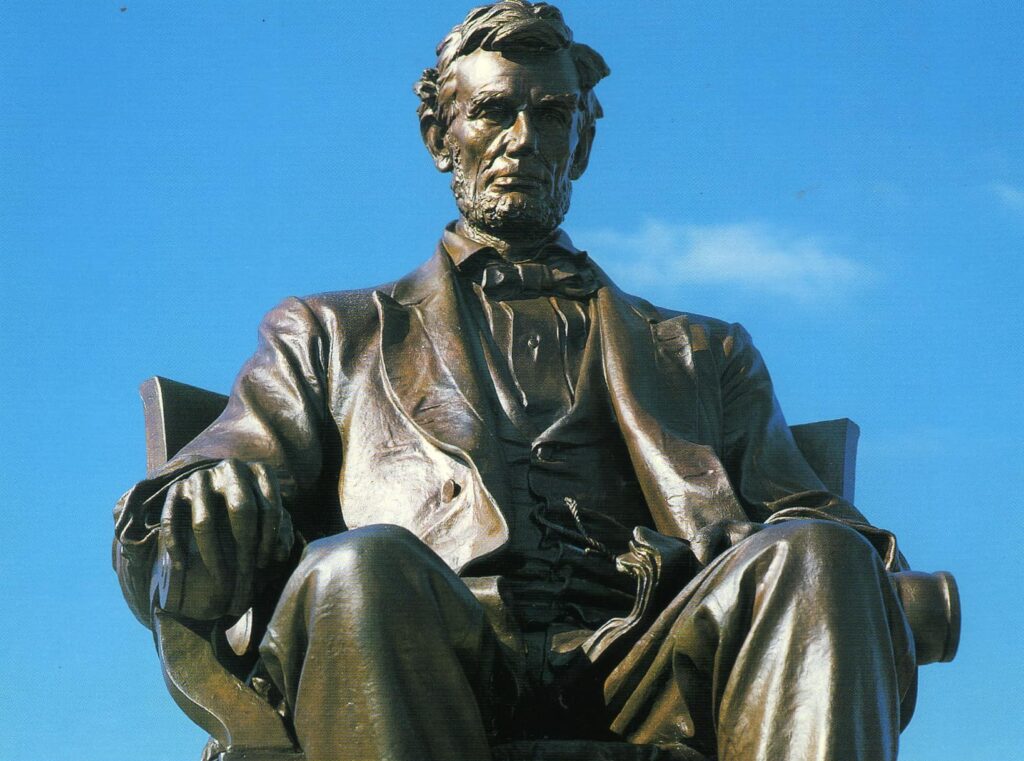 Well, the general store, in a modest Illinois town, didn't do well, and the man racked up the kind of debt that would be about $30,000 today.
And there was no bankruptcy back then. Well, the man paid his creditors back over years, and oh, yeah, he became the President of the United States.
He was Abraham Lincoln.
Don't worry about getting into a jam, being low on cash, etc. It happens to the best of us. The only problem is giving up and staying mired in a tough situation.
It's hard for you to get your employer to pay you more, and you may already have a second job.
However, the money that may seem unreachable can also be hiding in plain sight.
There are quite a few creative ways to come up with some money and they're things that anyone can do.
How To Make Money Fast by Selling Something You Can Spare
It's unfortunate to be strapped for money and in need of getting out of a hole.
However, there's also the relief of getting the money you need.
There's little doubt that you have possessions with substantial value.
It's a hard decision to make, but there's no use being in debt or not being able to make ends meet with money-making opportunities literally sitting all around you.
The first thing to do is make a plan for how to do without a particular possession—can you carpool or use public transportation if you sell your car?
If you sell your hot new crockpot, can you live with a cheap replacement?
Or none at all? Be clear on the role in your life played by whatever you'd like to sell. Research the value, and then be assertive when putting it up for sale.
We'll give you some tips.
How To Make Money Fast: Pawn Some Valuables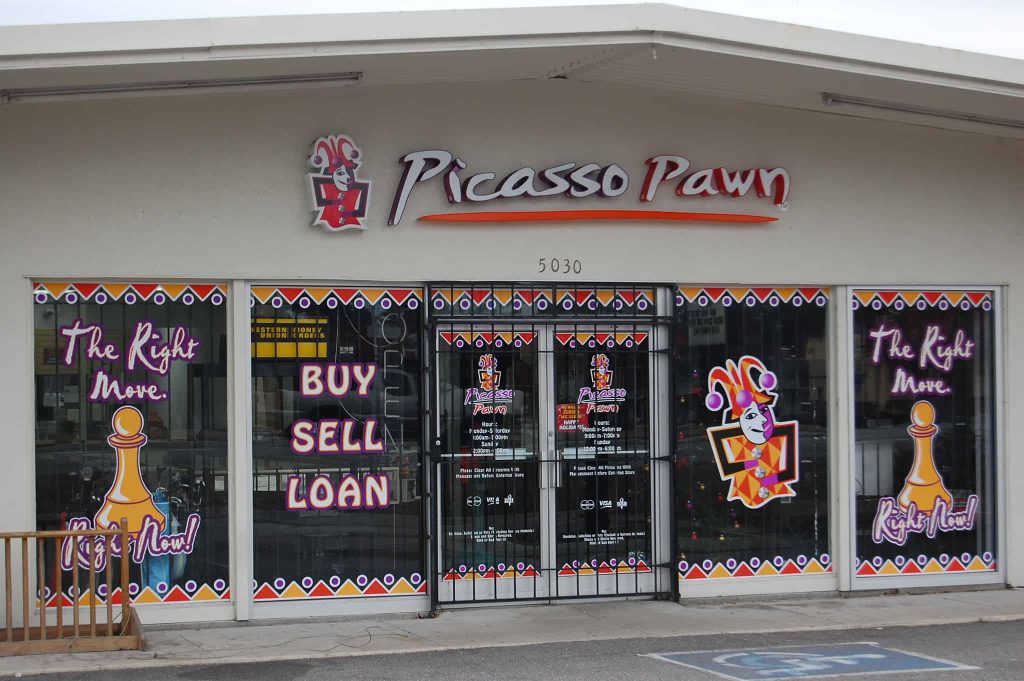 Pawning an item and selling it outright are slightly different.
When people use the verb "pawn," they may mean different things, and these days, they're often talking about simply selling an item.
Instead of talking about "pawning," let's break things into two main transactions: getting a pawn loan and selling an item outright to a pawn shop.
Pawn shops offer one interesting service that can be beneficial, the pawn loan.
You take the shop a ring, a computer, a collector's item, something with real value.
On the value of this thing, the pawn shop gives you a loan, and the item becomes collateral. You pay back the loan and get the item back. This works
similarly to title loans.
Now, if you're not interested in a loan but need straight cash, you simply sell the item to the shop the same way you'd sell it to anyone.
The value is that you don't have to place an ad and filed all sorts of phone calls.
It's a quick and straightforward way of doing things, and the person at the pawn shop may take in some things that it'd be hard to interest members of the general public in.
Also, selling allows you to avoid pawn shop loans if you have needs that don't allow you to take on even more debt.
Some people may think that they'd have to travel far to find a pawn shop, and this may come from a stereotype of these business operating only in "seedy" areas. However finding a pawn shop near you is easier than you may think.
In addition, you may have success working with a larger operation, such as PawnAmerica, which sells some of its products online, meaning it has a reason to take in a large selection of items.
Make Bank on Craigslist, facebook, Ebay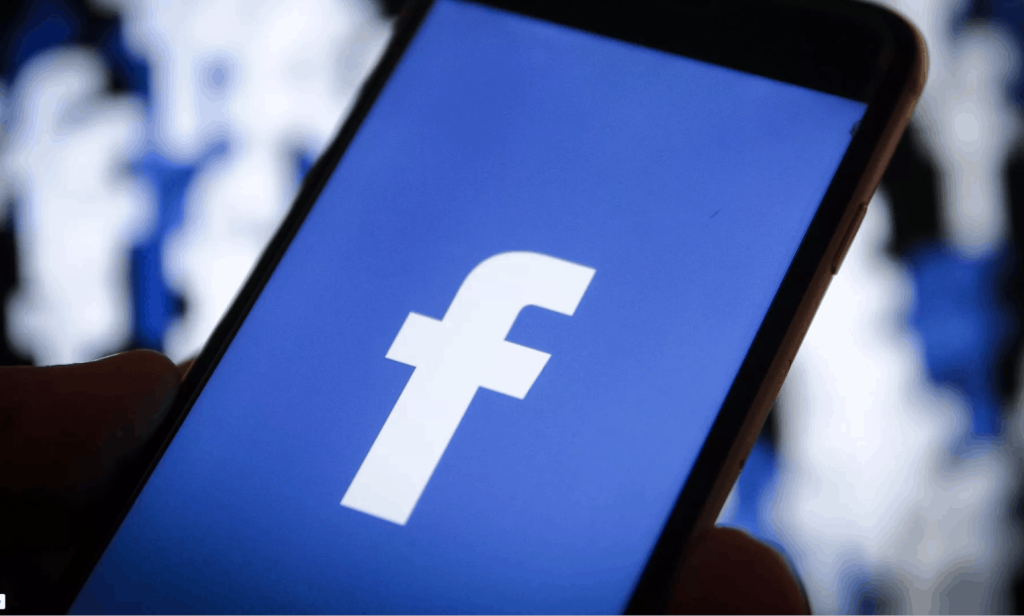 One issue with pawn shops is that they're going to drive a pretty hard bargain. They have to take what you sell them and turn it around for a profit.
You have no such roadblocks when reaching the buyer directly through time-tested websites such as ebay.com, craigslist, and facebook.
Ebay remains one of the best places to sell off-the-wall or obscure items, alongside of very general products.
Collector's items and memorabilia have a really good audience here. Use the auction method to fetch the best price.
Meanwhile, Craigslist can connect you both nationally and locally; sometimes items are shipped, but it's usually easy enough to find people in your vicinity who will come and pick up what you sell.
Just be sure you write concise and eye-catching descriptions for your item. Be honest and accurate, but accentuate all the best features and selling points. Check out some other listings to get ideas.
Can you sell spare items on Facebook?
The answer is "yes." This is a potentially-fun way of doing things.
You may be able to hook your friends up with a good item at a great discount price.
Simply putting up a post that will hit your friends' timelines can drum up some great business and be a fun, informal way of strengthening your bank balance.
How To Make Money Fast: Sell Stuff On Decluttr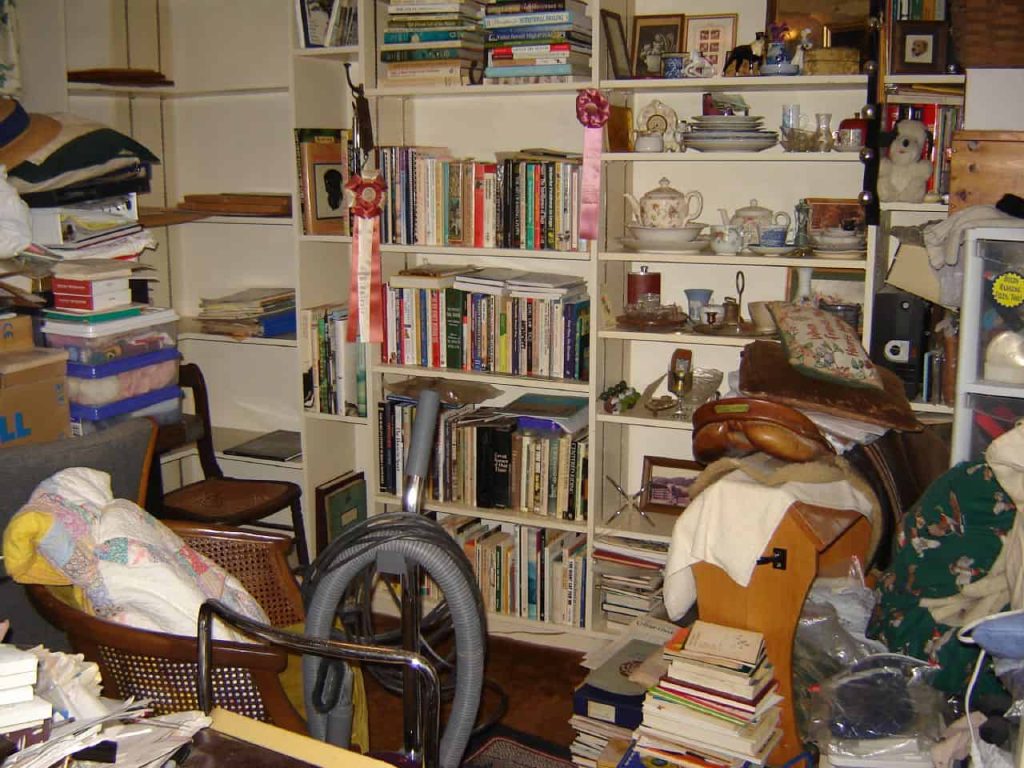 The essence of selling items online is putting out a listing an waiting.
In fact, you may take a photo of an item, and have a potential buyer say they'd like to see it from a different angle, etc.
That's all fine because you end up with some helpful money. But a relatively-new site, Decluttr really streamlines things.
With this site, you're selling to them.
You take electronics like cell phones and tablets, various accessories, plus CDs, DVDs, and books—basically things that have barcodes.
You punch in the barcode and you'll quickly get a price quote—for some electronics you'll have to state the condition as well.
Then, you ship off your wares for free, and Decluttr pays you via paypal or transfer into your bank account.
This is a really good idea for hoarders or anyone who goes through a suspicious number of gadgets.
If you have old gear piling up, you should have some nice fast cash coming your way.
Cash in your old phones with Gazelle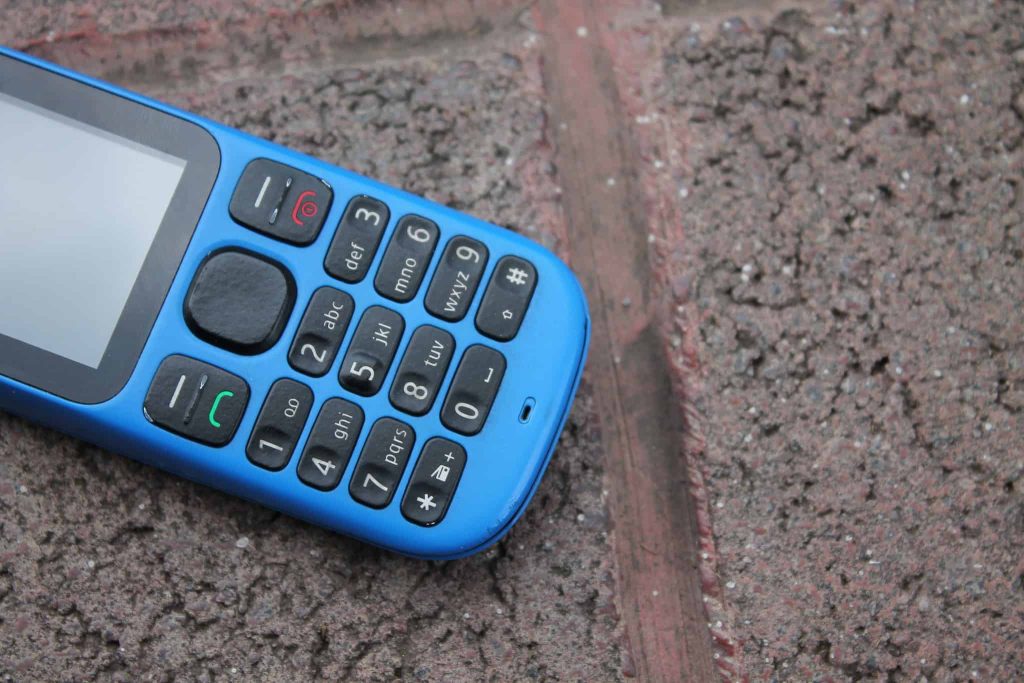 There's a thriving market for inexpensive smartphones, whether they be used or refurbished.
That provides a market for good folks like you and me who'd like to make a bit of much-needed money.
I-phones, Galaxies, plus other electronics like i-macs or other computers.
You can certainly pat yourself on the back feeling like you're helping a low-income person increase their technology.
Gazelle is one of the best-known marketplaces for this endeavour.
Turn the Page on Old Books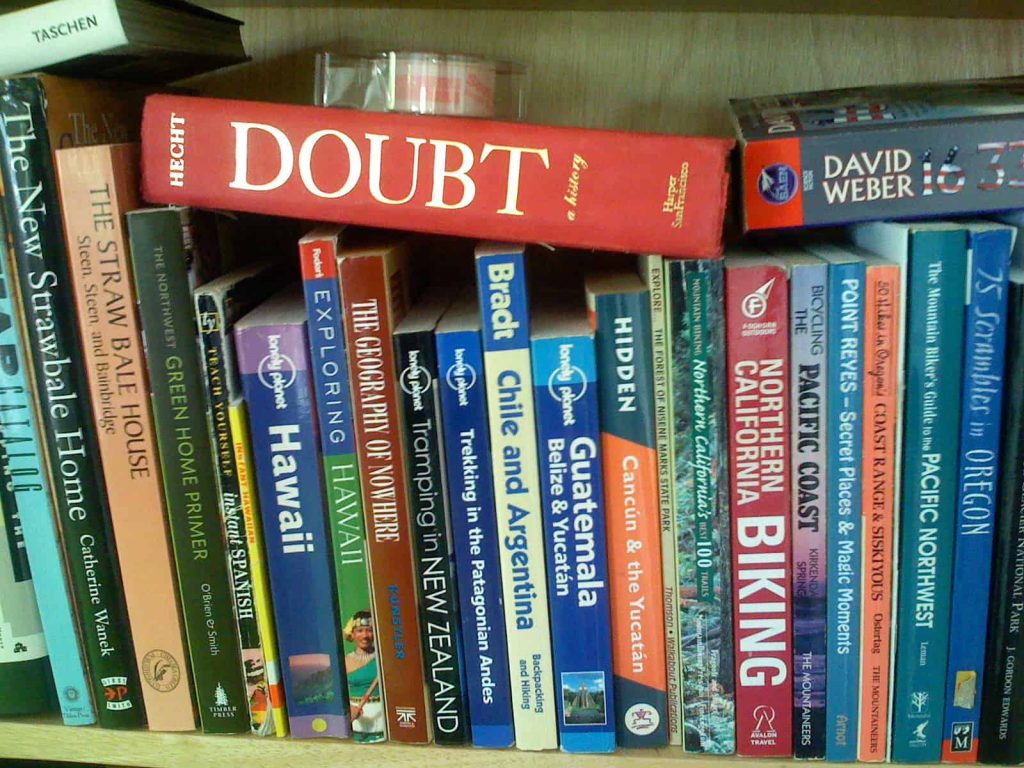 Do you ever have that nightmare about two large bookshelves collapsing on top of you and ending it right there?
Well, even if you don't, if you're light on cash, you may be sitting on a goldmine in the form of old books.
Having a garage sale probably isn't the best move with your literature, since people aren't usually in the book-buying mentality when they go garage saling.
Amazon is an option, but it's not the only one. Lately, it's become more and more common for startups to offer cash to the general public for books.
One big platform is Cash4Books, a family-owned business specializing in textbooks.
If you're a college student this may be the way to go. They do buy other titles too, but their specialty is books from 2016 and newer.
Bookscouter gives you a one-stop shop and a meta-pricing utility, setting you up with 42 buyback vendors so you can scout out the right price.
This may allow you to find a couple of go-to sites and weed out the turkeys.
Now, if you're more textbook oriented, you should spend a bit of time testing out TextBookRush.
They have an interesting way of doing things, which includes renting out textbooks to students—and you can help supply the inventory.
That gives a chance for young scholars to get affordable books, cutting down on the monopolies and captive audiences of campus bookstores.
You're doing something good! This platform, like most, give you a free shipping label, so shipping is free.
You can get store credit, a Paypal payment, or cash. Therefore books can turn into cash, and textbooks often go from $50 to $70.
It's something to look into.
How To Make Money Fast: Sell your photos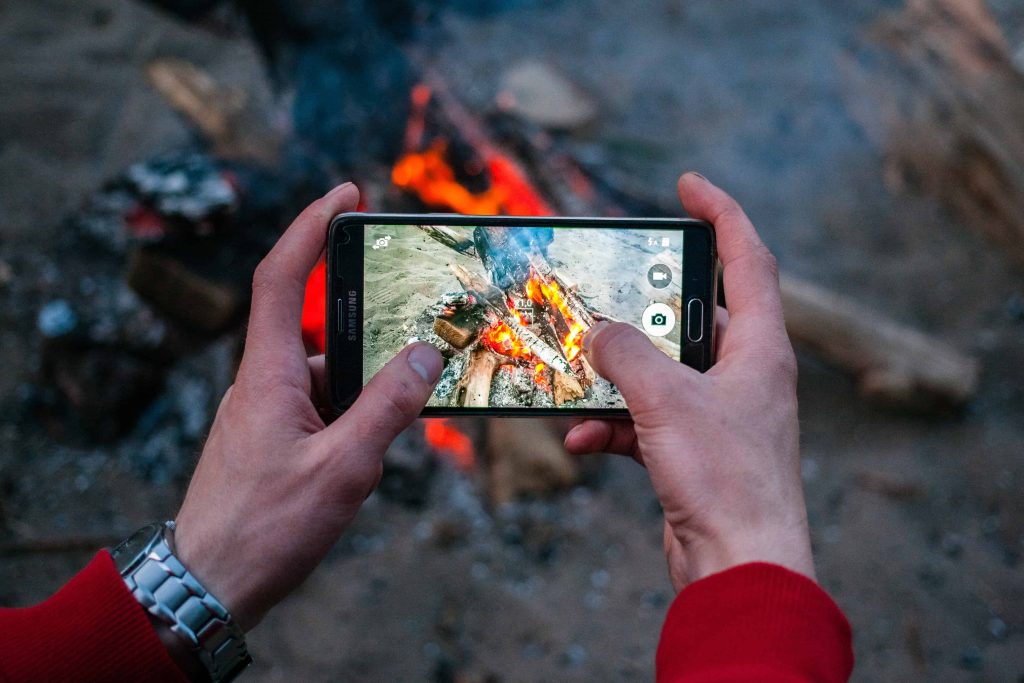 This is one of the most interesting ways of making some side money, some flash cash.
If your phone camera takes pics of high resolution, you can go for it. Otherwise, you'll need to borrow a good digi-cam until you get some funds.
But if you look at various stock photo websites, their photos come from everyday people.
Much of the time, when these sites sell the rights for people to use the photos (for their books, websites, etc.) the photographer gets a cut.
So, particularly if you're a skilled photog and have been doing it for fun all along, this is a smart way to bring in some passive income.
The first thing to do, of course, is to scout out a good platform through which you can make some bank.
One is Adobe Stock, formerly known as Fotolia, which is a large site that should be one of the starting places for any aspiring photographer.
They have a home for your photos with categories such as Nature, Pets, Travel, and Business.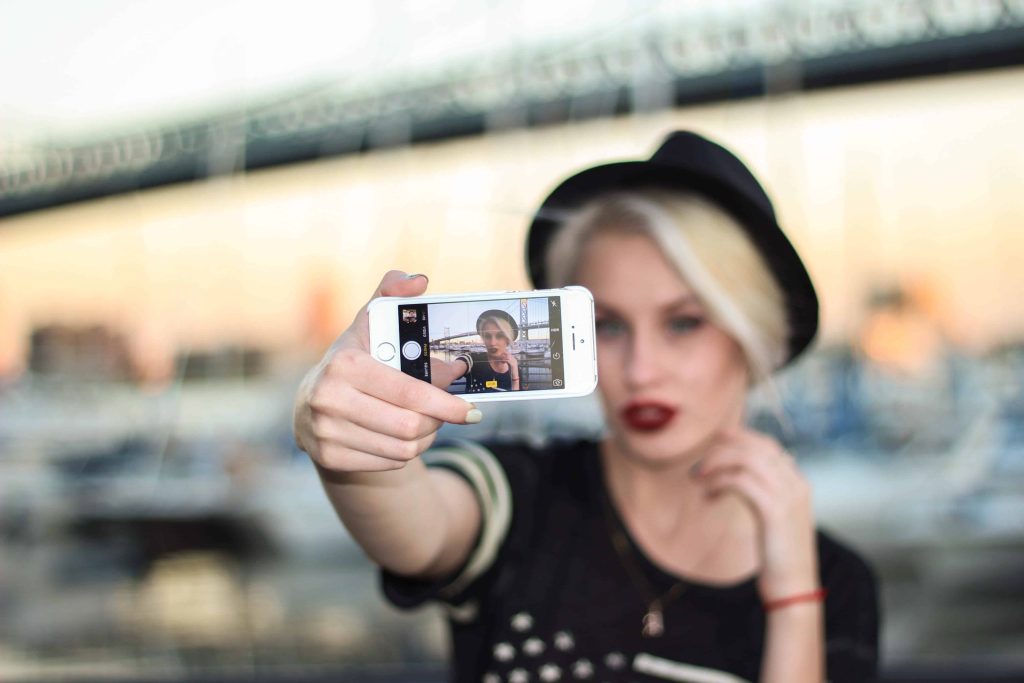 If you can take sharp, interesting pictures of your cat getting at your coffee cup or a nearby creek at sunset, you may be able to make some passive cash.
Payments happen periodically, as users license your photos, and, at the time of this writing, are through Paypal and Skrill.
Instagram is another way of making money with pictures, though it works differently.
First, one has to build up a big following, probably posting pics in a particular niche, such as cooking, travel, etc.
Then brands or discussion boards or blogs will start paying for you to post.
Just to give you some motivation, one couple with a travel blog once made 9000 US$ for a photo.
Yes, actual mileage will vary. But this just gives you an idea of what's out there—there are more opportunities than you may think.
Sell CD's and Other Media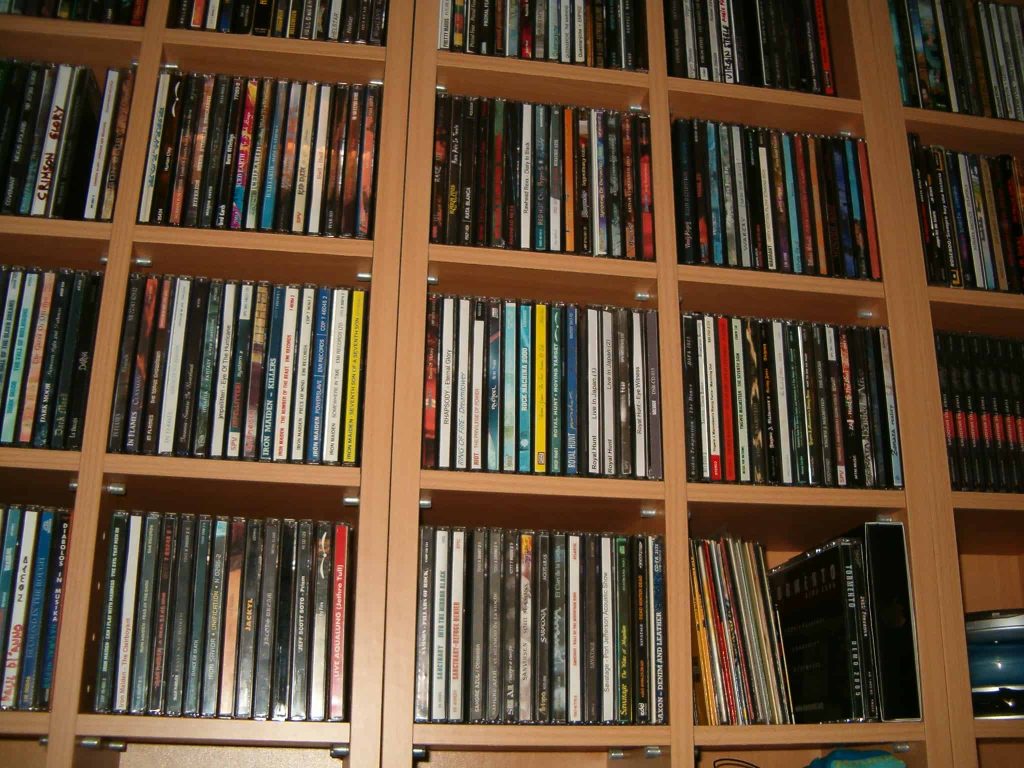 Selling CD's, DVD's, video games, and items like that, is a great way of getting a kickstart to your financial life—while it may not bring in a long stream of passive income, it's a nice way to pay down some credit cards or something fast like that.
As is the case with many small items, you can sell your entertainment media to sites online rather than to individuals.
You may find that to be the quickest and most efficient way. One platform to be aware of is Bonavendi, where you can compare prices across various platforms that dispense cash for used items.
This seems to be the most comprehensive comparison site online.
Now, have you heard of Amazon Trade-In??
Some of the main items that can be traded back in to the retail giant include gaming items of all kinds, plus cell phones.
If you have higher-end items such as speakers or tablets, those will work too. Here, you're getting Amazon gift cards or credit on your upcoming purchases.
This can free up cash for other things .
While you're at it, take a spin through Second Spin, a very big online marketplace that touts itself as paying the most for these kinds of items.
You can type in items and they come with a "sells for" price.
As one example, the Blu-Ray 4k UHD version of Captain America: the Winter Soldier will get you $9.25 if you sell it.
A lot of DVD's fetch about $5, and CD's roughly $3—so many of the neighborhood used CD and gaming stores have closed down that a big market exists online, and they'll sometimes pay you more than the struggling mom and pops were able to.
This is not a way to get wealthy overnight, but worth the effort.
Sell your clothes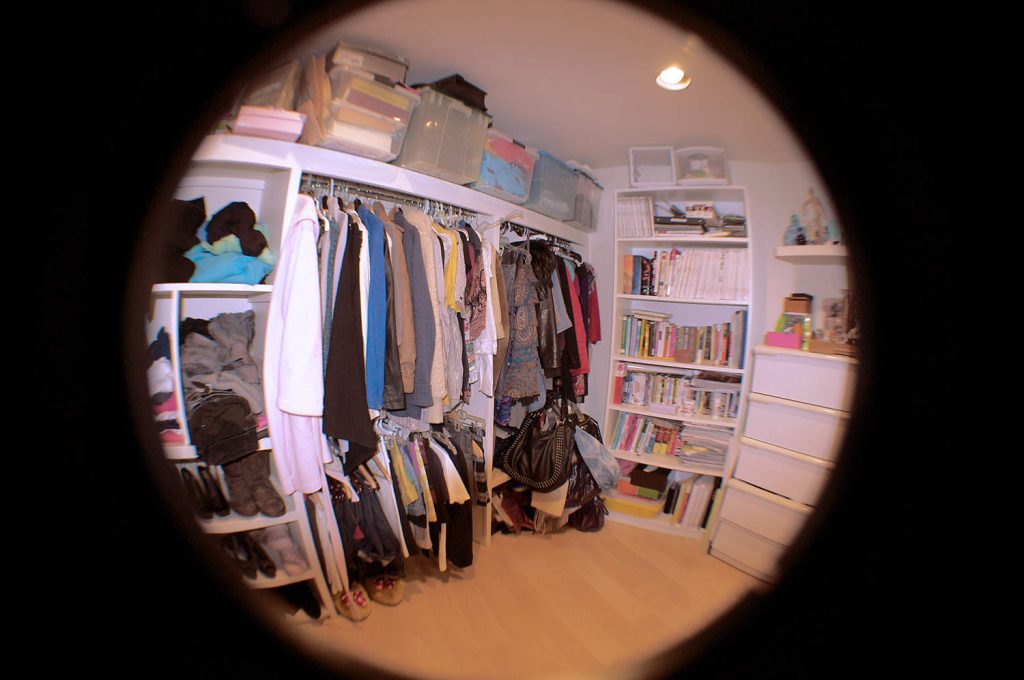 Too often, when people brainstorm for items to sell, they focus on big-ticket items like cars or electronics or media content of one sort or another.
However, some of the things we leave sitting around the longest without using are clothes.
And don't just think of your hard-to-part-with dresses, jeans, hockey jerseys, etc.
Remember items like jackets, hats, boots, shoes, etc.
Combining this strategy with a few of the others might really get you going on the road to financial recovery and progress.
PoshMark is a place you should take a look at.
It's a very organized marketplace where folks can buy all manner of clothes, meaning you can sell all manner of yours to the site.
ThredUp is another possible destination.
It's interesting, because they'll take what you send them, immediately snap a picture of it and write up a description for it.
They also give plenty of examples of the payouts they offer for various items that you can use as a great guide and an index whether or not you're ready to part with particular items.
Sell Unwanted Gift Cards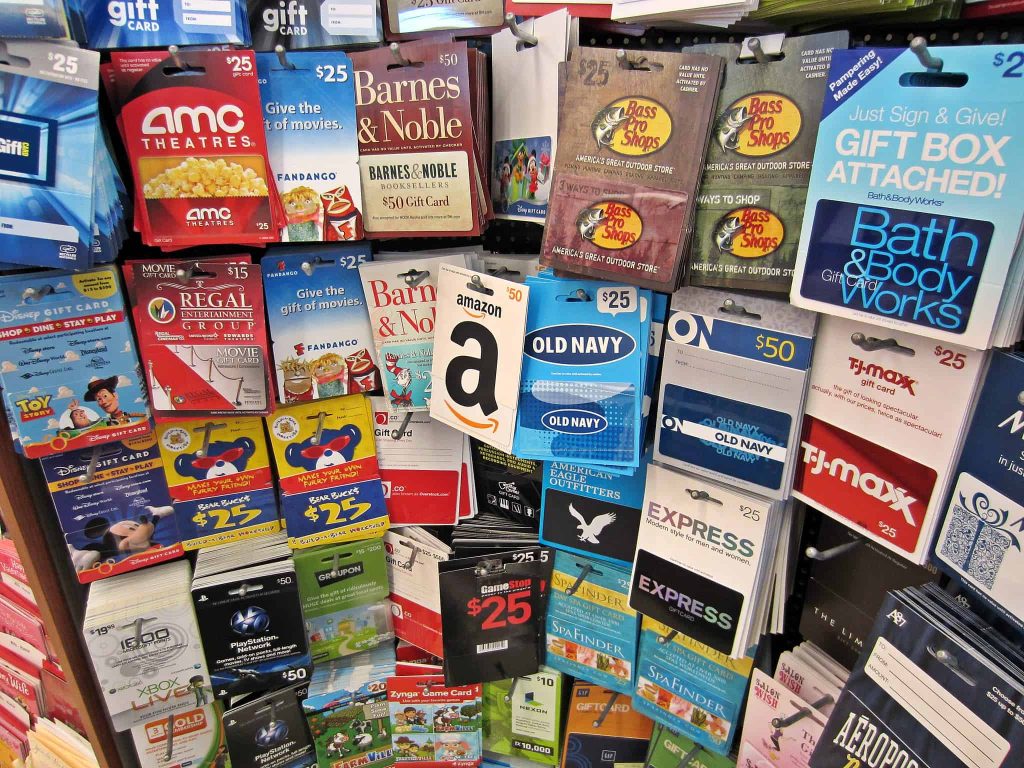 If you're getting a gift card, it's often from someone who doesn't particularly know you and your interests.
It's nice and all, but it's kind of impersonal and meant so say, hey I'm aware of your existence, or I didn't know you were coming to the party until the last minute.
That just means that you can certainly get ones that you can't use within sixty miles, that offend your food allergies, even your religious beliefs.
There's no shame in cashing them in.
In fact, you don't really need much of a reason to take advantage of the opportunity if you're finding yourself cash poor.
Well, one way to go about things is to try to sell these things on a platform like ebay, etc; and yet, there can be disputes or problems, and they tend to side with the buyer.
That's why taking outside, outside of those sites, can be a good idea.
CardCash will be your friend if you have gift cards from the likes of ebay, uber, 24-hour fitness, Anne Klein—there are hundreds.
They'll offer you a pretty good percentage of the balance available on the card—I mean, you're converting it to cash, so you're going to have to give a little.
The same applies to Cardpool, which accepts cards for roughly 150 well-known stores. You have to go to a physical location, but these do include kiosks, and you can use their website to find a location near you.
This, like many of our ideas, is a "waste not, want not" kind of idea, finding a bit of money that's been hiding in plain sight all along.
How To Make Money Fast: Sell in the General Vicinity of a Garage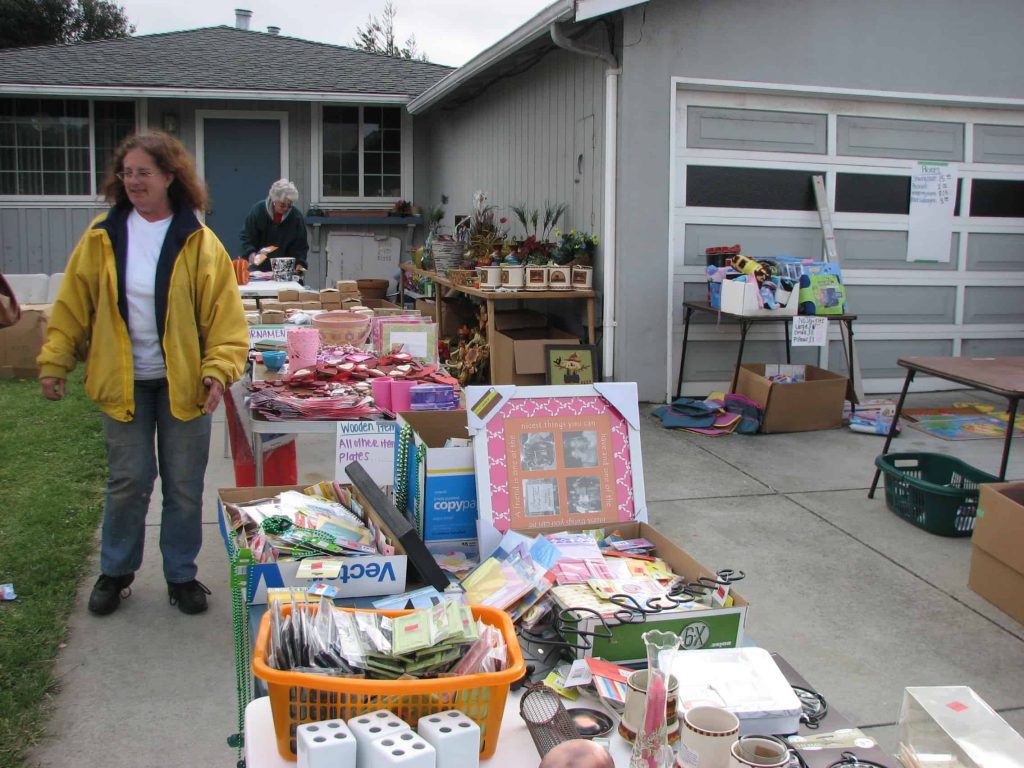 Why is it that garage sales have been an institution for decades?
Well, because they work.
What do they work to accomplish?
Well, they allow you to sell items that aren't necessarily all the rage right now, meaning that they're not so likely to be listed on some of the various sites that buy all kinds of material; it allows you to dispense with shipping, to not set up an account, etc.
All those things are fine, and we (as you've read) recommend them.
However, the garage sale exercises different muscles and throws a nice curveball into your money-making machine—and curveballs are good.
Quite a few of the money-making methods we're enlightening you on here involve people downloading your photos or a company accepting books, etc.
With a garage sale, sure, you have to put price tags on things, but it still involves bulk selling.
Whatever money you're making you're making right now, and it'll be cold-hard cash.
Garage Sale Finder and Yard Sale Search are places where you'll want to list your sale, and may as well go through craigslist as well.
You'll be without all sorts of clutter and with quite a bit more cash.
How To Make Money Fast by Renting your stuff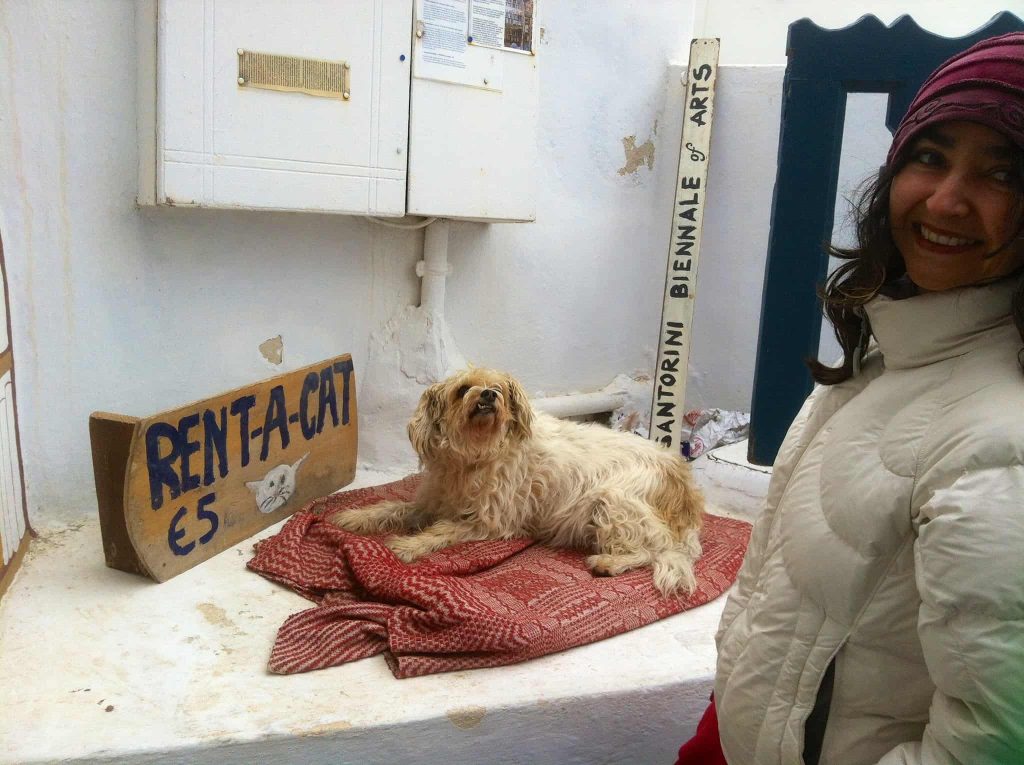 Welcome to the sharing economy, population: everyone.
Less is more in the sharing economy, meaning that a person doesn't have to be a car owner, doesn't have to pay full rates at hotels, doesn't have to play by the rules of the old system.
It's also a time when less can represent the amount of money we have.
Since we're all into re-using, re-cycling, etc., and since we can all use some not-so-extra cash, why not combine the two?
If you have something that someone else doesn't, let them use it—for a reasonable fee, of course.
Your Car Should be Making Money for You!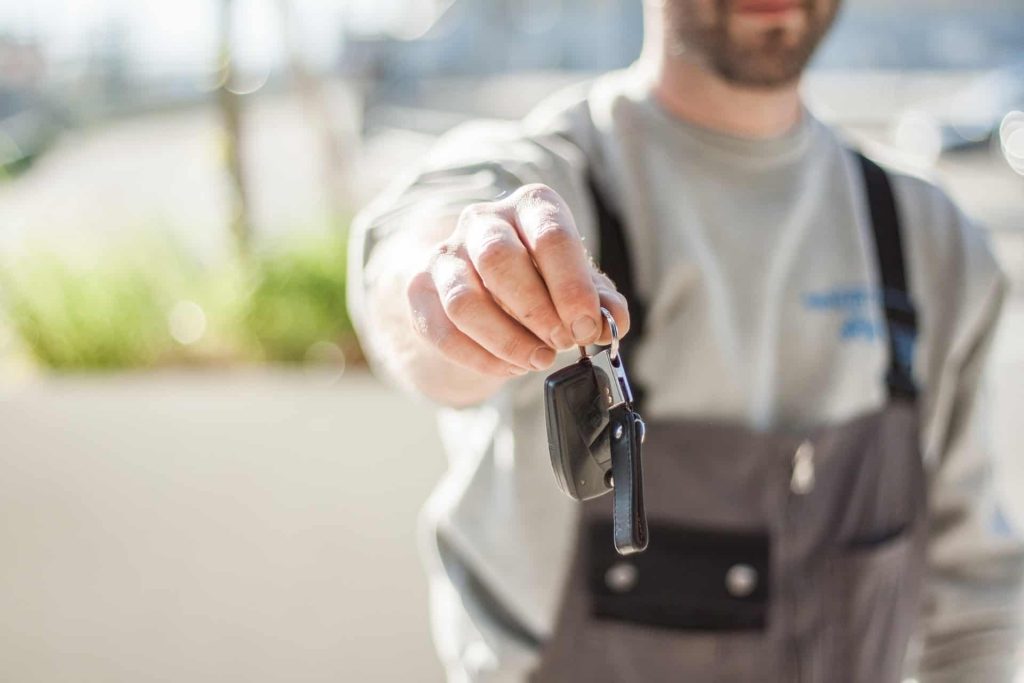 Say someone wants to rent a car.
They've either flown into town, or they just don't own a car and need to take a road trip.
Well, there are the old-fashioned car rental companies, just like there are the old-fashioned ways of doing just about anything.
But people are conscientious about where their money is going and may be tired of enriching the same-old same-old.
The new-fangled way of renting a car is to go through a service like getaround which allows one to sample the cars available near them, thus allowing you, the little guy (or gal) to pay your darn electric bill after your niece and nephew stayed over and drained your juice.
To list your car on most of these sites, you sign up, make your car look pretty and take a picture of it and set up a profile.
Many platforms give you some wiggle room on how to set your price.
The would-be renter uses an app, kind of like uber, but for a car they'll be renting.
Most of the platforms pay you by the month, and tend to promise an annual car-renting-out income of $5-$10 K per year.
Now, you're wondering what happens when someone rents your car and collides with another friendly motorist.
Well, there sure is insurance with these plans, but be sure to read the fine print.
If you'd rather not have your car damaged in the first place, even if it's covered, you'll either have to console yourself with the odds against this calamity, or this method may not be for you.
Rent Parts of Your Home
No wonder Airbnb has become such a cultural phenomenon.
People want to tell their friends they stayed in some quirky cottage or refurbished refuge instead of that standard fleabag with a neon sign.
Let your quaint little gem be their next story!
Now, if you don't want to turn your home into a b-and-b, there are other options.
A lot of times, folks who need a place to stay are traveling solo.
Maybe they're between leases, new in town, doing a gig for their company for a month, etc.
In fact, international students choose to save cash by renting out a single room.
You can accommodate these folks by renting out that spare bedroom, the exercise room you don't…well, you get it.
HomeStay is a good starting point for a service like this—it'll get you going if you have some room to spare.
A lot of rooms start at roughly $35 per night, and it's possible to make more than $500 a month by hosting weary travellers.
A lot of folks look at it as a way of being and a way of participating in a larger community—being the non-chain business that serves as an alternative to people on the road.
It somehow makes the world smaller and more human.
Make People Pay to Store things in your House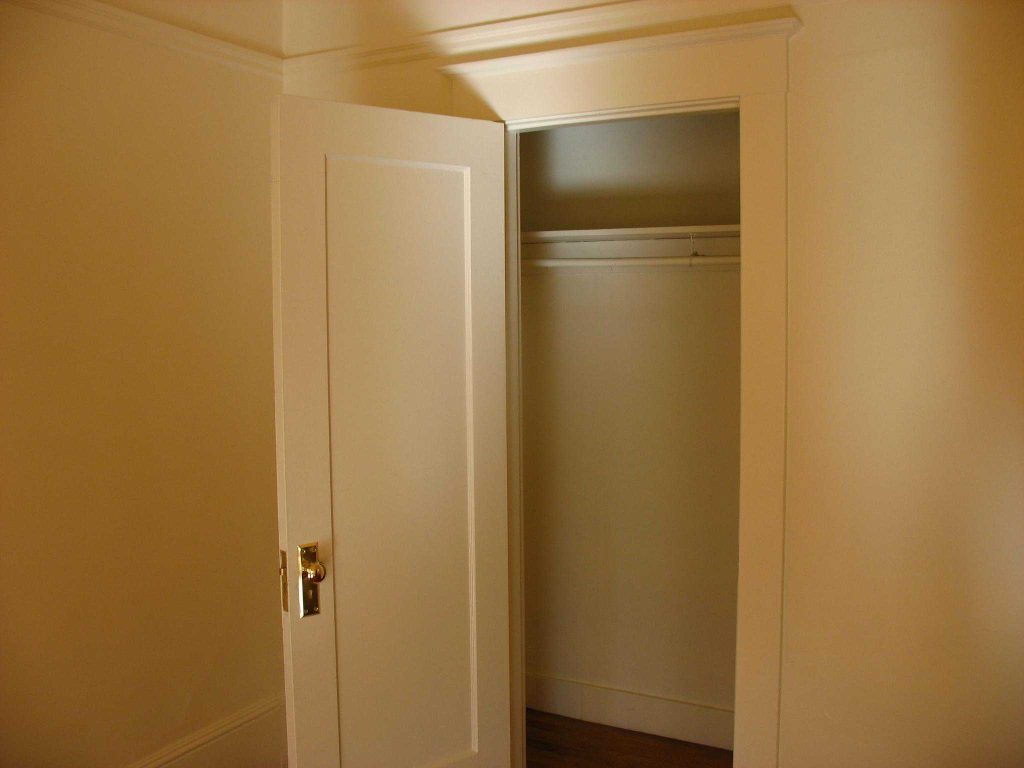 One of the big concepts of the sharing economy is putting to use things (or spaces) you own but don't need to use all the time.
One such item can be space in a garage or an attic, maybe a room in the entryway, or even a big closet.
People are often in need of storage, as with other things that people need just a little of.
The great thing about renting out a bit of space like this is, of course, you don't have a person physically staying there, meaning no risk of damage or theft, no weird occurrences.
The space, you of course already have the space. It doesn't demand much in the way of maintenance and won't really depreciate.
As with other ideas we're listing, online tools light the way—otherwise it would be pretty hard to find space-leasers.
One platform is StoreWithMe, which allows users less expensive storage than u-store facilities in their area.
That puts people in search of a garage for a canoe or basement space for shelf-fulls of old books, at your fingertips.
You list your space and wait for people near you to make contact.
Storeatmyhouse, as some other sites do, give you the the assurance that you're under no obligation to rent particular space to a particular customer.
Your address isn't given out—you make contact and let people know where you are as you feel comfortable.
You agree to store their particular wares if you're comfortable with them, not worried of possible damage, etc.
Neighbors.com bills themselves as the Airbnb of storage and has a nifty interface.
A would-be renter of extra space can punch in his or her space size, type of space, plus location, and you'll get an instant quote on possible price for your storage space.
As with some of the other space-renting sites, Neighbors does a lot of footwork to curate the reputations of the renters and rentees so both parties can feel as much trust and faith in the system as possible.
This is more than worth looking into.
Your backyard: a Campground!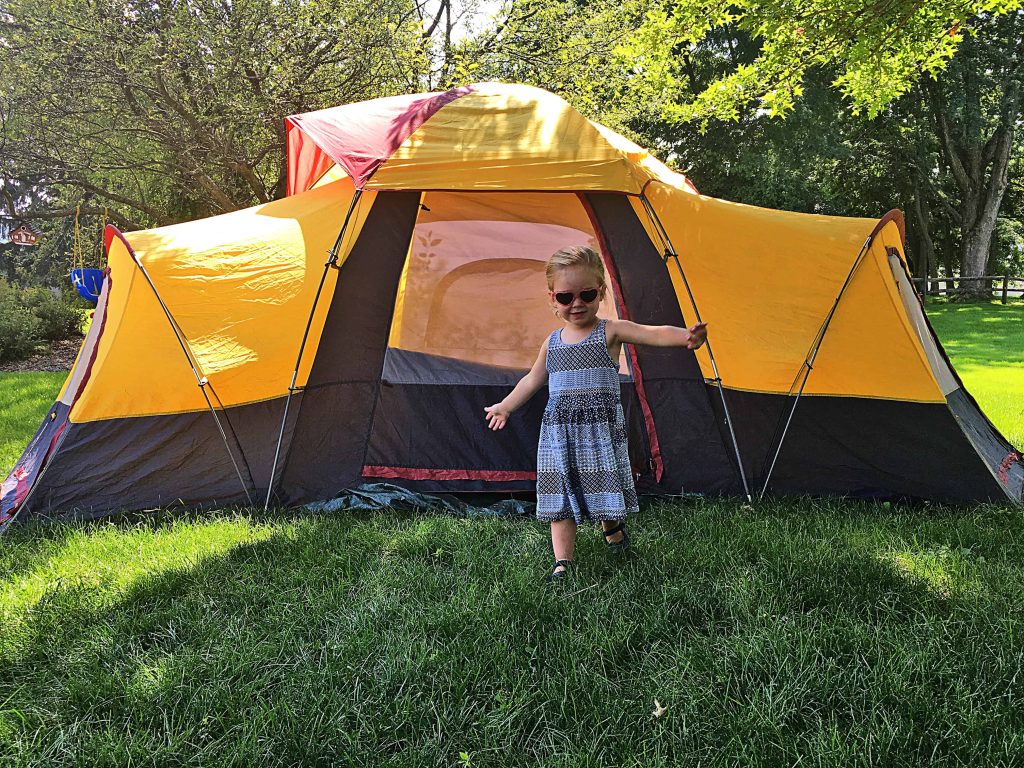 Some folks don't want to rent rooms inside. Rather, on balmy Summer eves, they enjoy roughing it outdoors.
Once people go out and buy a tent, they're going to use it, that's for sure.
So, if you have a large backyard with lush, thick grass; a big empty lot, a plot of land you're not using, etc., rent that out to carefree travellers who need a place to stay.
The legal regulations in this are must be followed, but they're simple and straightforward.
You just have to provide clean water and bathroom facilities for the renters—however you do that is up to you.
Folks may charge about $50 per night for their campsite, adding on more for fire pits (remember local regulations), proximity to music festivals or other attractions, a lake, etc., and end up in the hundreds per night.
It's definitely a venture that racks up profits into the thousands annually.
And, as with most of our clever ideas, there's almost no initial cost or expense.
Finding campers does come with web services dedicated to the task, with one being Glamping.
Since people turn online for everything now, it's important to be in the place where they are, so listing on one of these isn't a bad idea.
Well, you're really building bridges and forming communities by welcoming tents and water coolers onto your properties.
This seems to be the wave of the future.
Rent Out Those Clothes, Hustler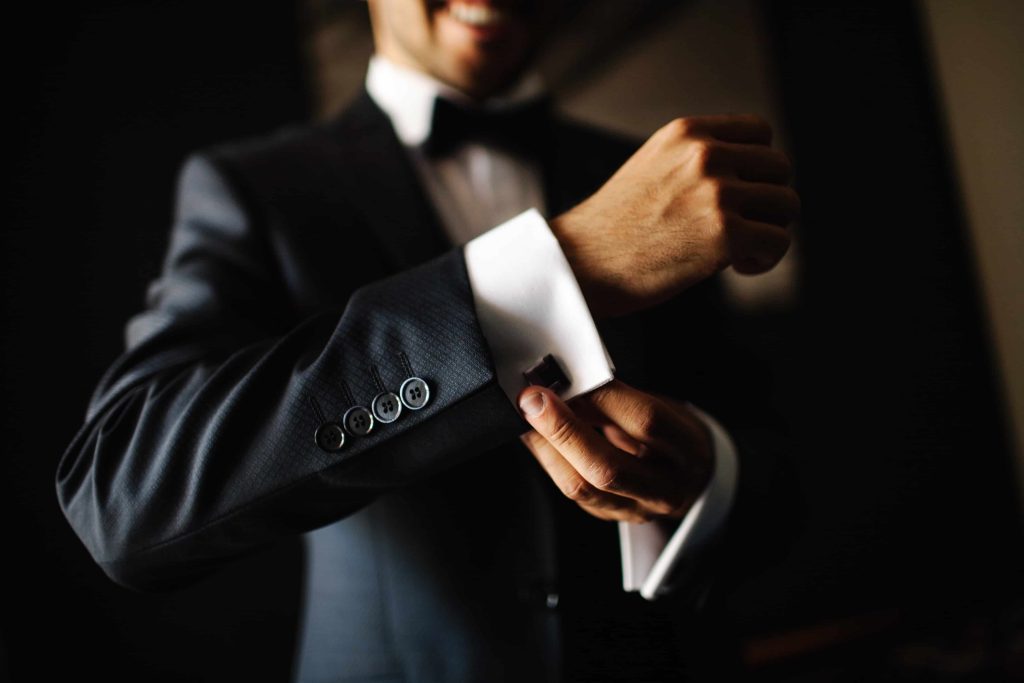 Any business endeavour you embark on must be backed by a logic—there has to be a reason for people to partake in your service.
Well, the clothing part of the sharing economy is fueled by a couple of compelling reasons—affordability and variety.
In short, rented clothes are obviously cheaper than purchased ones.
But once a lot of people have gotten a core wardrobe, their interested in more variety.
Think about it—do you own 8 DVDs and watch them over and over?
No, movies are a rental economy, even if you're renting digital copies or buying a subscription to sites that stream a variety of content.
Clothing is the same way—people determine that nothing in their own closet is right for an upcoming event.
Therefore, you can make life more affordable for yourself by maybe renting some clothes, but first and foremost, renting yours out using tools like RentMyWardRobe.
You'll allow some of your outfits to pay for themselves.
One way to get started making a bit of extra cash this way may be to try out some sites that allow people to rent out a variety of items.
Cash in on your camera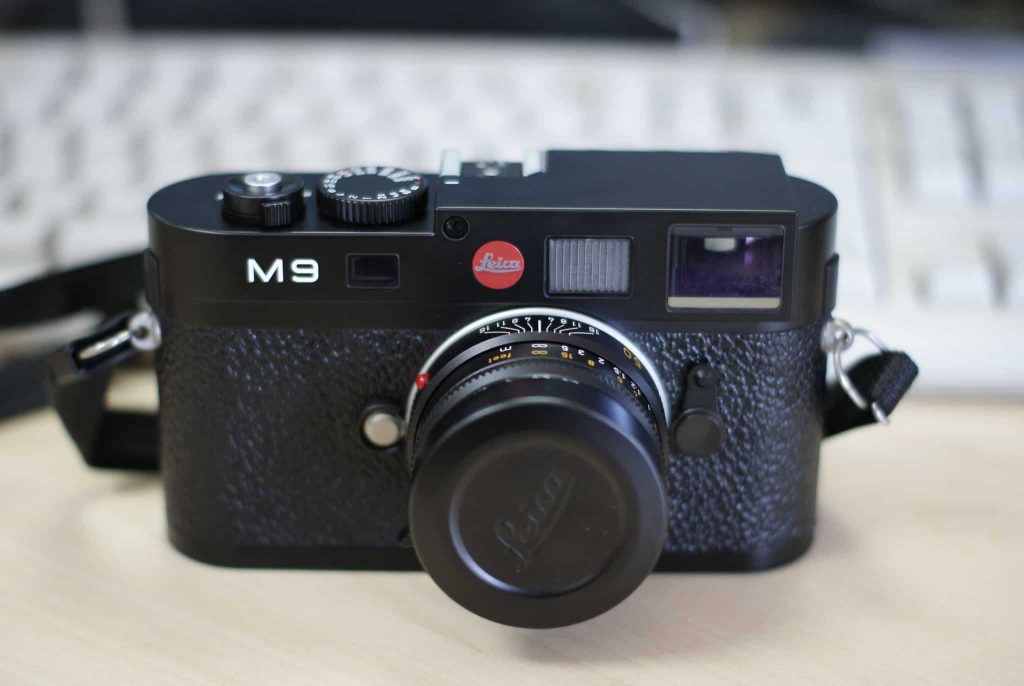 Now, this one might be a bit specialized.
It definitely works best for folks with high-quality equipment.
The rentals in the camera category are mostly professional level, and includes lenses, cameras, drone cameras, lighting equipment, even studio space.
For example, ShareGrid allows you to list any variety of professional equipment and make a bit of extra money.
Some of the still cameras go for $20 or $30 a day, and movie cameras for about $60 and up.
KitSplit is another marketplace where you can discover would-be renters of your pro gear.
Whichever platform you choose, one thing you have going for you is that you may be able to beat out local rental shops.
Plus, a lot of people find themselves in need of some photography equipment while out of town, and if you are there for them, you can make extra money from the equipment you're already making money with!
Rent it out!
Rent your Boat, Sailor!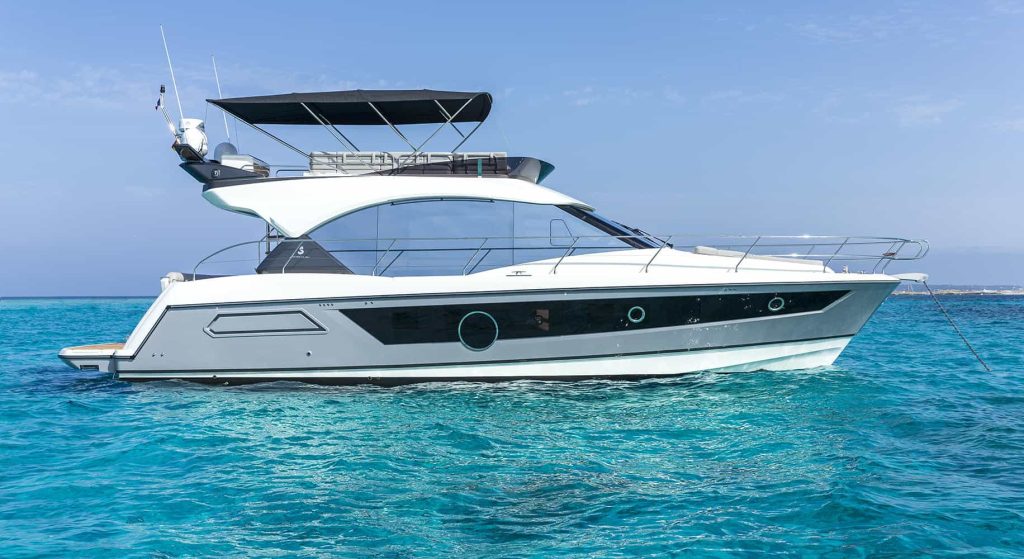 OK, sometimes you go out for nice long day on the boat, getting a tan, catching a few fish.
But how often do you do that?
It takes a lot of time and effort to get the old vessel ready for seafaring and then clean it up nicely afterward.
And they're not cheap.
Therefore, get more bang for your boat by renting it out.
Remember that some of the same factors that make a boat something you use on occasion are the factors that would make someone want to rent.
Now that people realize little sloops or big, impressive yachts are available short term, the business is really sailing.
For example, the website BoatSetter has already set up more than 26,000 rentals of boats.
It's one way to get your feet wet, pun intended.
As with many big-ticket-item rental services, Boat Setter allows the potential renter to set up the rental as they choose—no one says you have to let go of your frigate at a particular point in time when you were ready to use it yourself.
You get the opportunity to feel out the renter, etc. There is insurance.
Another option for someone looking to make some extra cash by renting a boat is GetMyBoat which lives up to its name by arranging a wide array of boats for all sorts of occasions.
One great thing about going this route is that you can choose to be with your boat at the time by serving as a captain.
You may give torus or host parties or facilitate the fun of water-skiers, etc.
That of course gets more money, so if you're a people person, it's the perfect side hustle.
How To Make Money Fast in the Virtual Workplace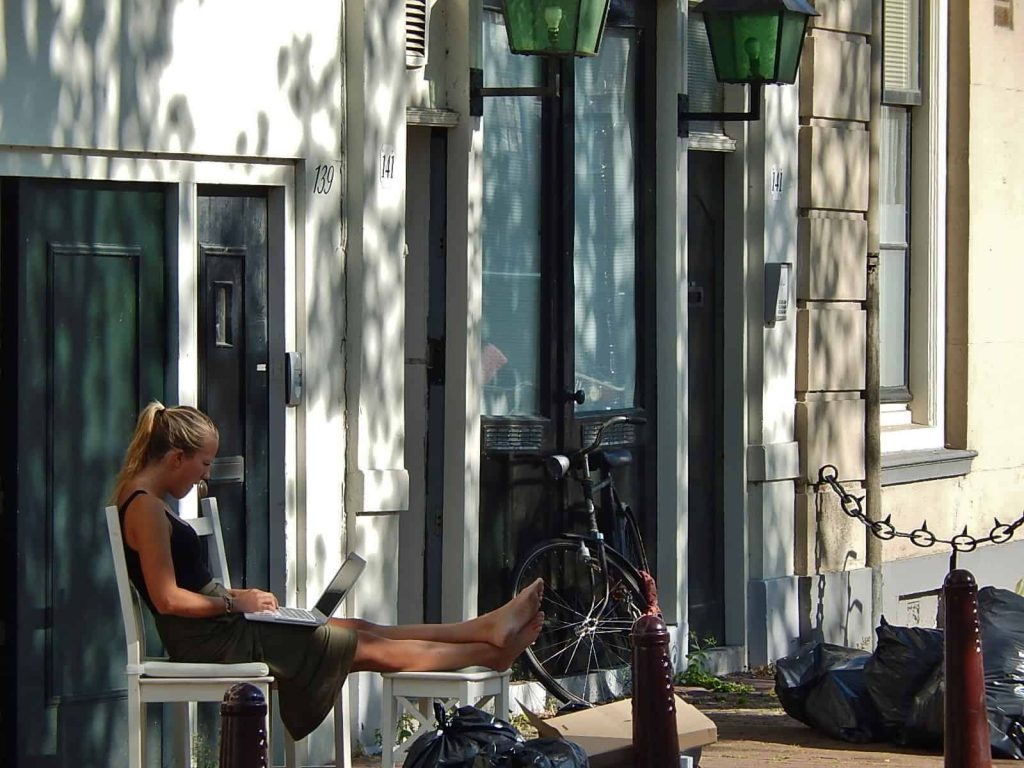 Sometimes it seems like the cost of living keeps bubbling up higher and higher while pay isn't really moving at all.
It's hard to get by in the world, and it's surely hard to have a little extra for some fun or a couple of creature comforts.
Even if you go to the office all day, there's no reason not to use just a little bit of your free time and make that time work for you.
Further, if you're seasonally or under-employed, a way to be sure some cash is always coming in is to get into the digital workplace.
There are all sorts of hidden crannies in the internet, in which you'll find companies and other entities that will pay you to do little bits of work and, to some extent, to just surf the web and shop and have fun.
Mini-work on Mechanical Turk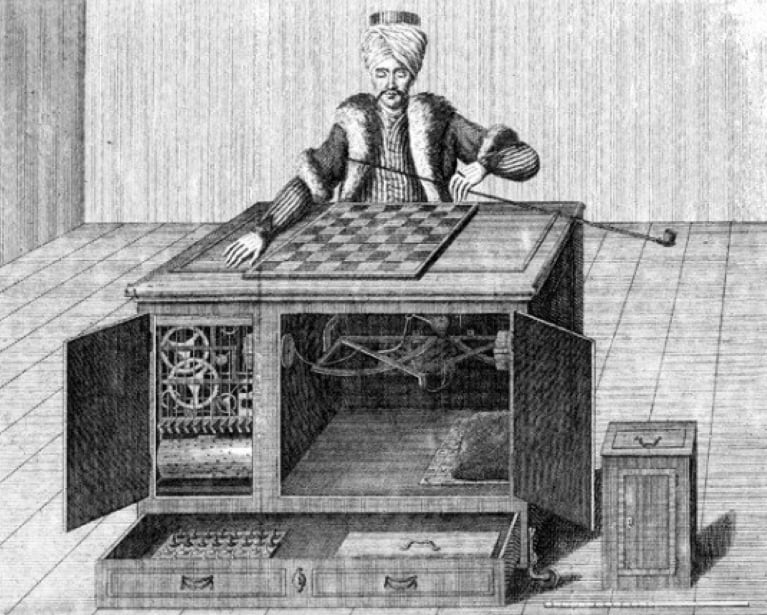 Is Mechanical Turk a jazz-metal-punk band from Texas?
No, it's a part of your favorite online retailer—in fact its whole name is Amazon Mechanical Turk.
A name like that should give you a bit of confidence—Amazon is highly accountable, and can face incredible reputation damage if it acts badly.
It can be hard to know who to trust with some of these online portals, but Amazon is a giant.
Now, how Mechanical Turk works is that you have the ability to do some HITs, human intelligence tasks. These are things that can't be done by machines.
Good examples are surveys on a wide variety of topics posted by all sorts of companies, plus acts like video or audio transcription or youtube video rating.
Want things made a bit more concrete?
Check out this tale of a fellow who did 30 jobs in 30 days on Mturk.
Mechanical could be a good way to maximize your down time and turn it into a bit of extra money.
Give Your Opinion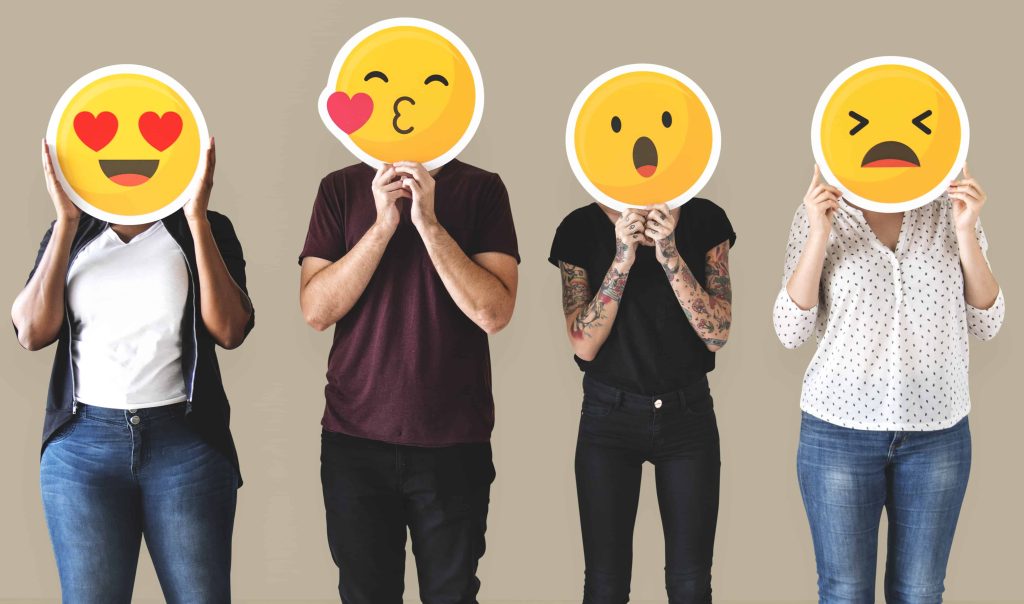 You have opinions, right? In my opinion, everyone does.
And people like sharing them.
Therefore, pick up some gift cards, coupons, or straight up money while you're at it.
Actually, quite a few surveys you'd find on swagbucks.com are a bit more informational, asking you if you've tried a certain brand or product.
Some of them ask you if you have a favorable impression of certain brands.
SurveyJunkie is another option—some of the different survey sites focus on different subject matter, so you may have to shop a bit to find the right one.
QuickRewards is a survey site that operates just a bit differently.
One signs up for various plans, such as their Save and Shop Program or the Earn Cash Online Program.
They drive traffic to advertisers, and you, the traffic are rewarded accordingly.
It is quick, with money hitting your chosen account often within 24 hours.
Capitalize On Your Skills on Fiverr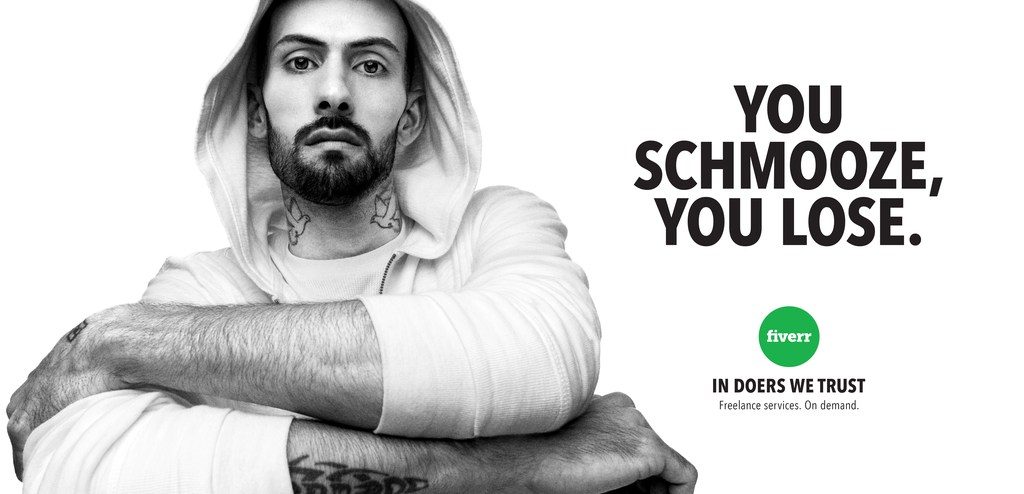 Fiverr is a sort of souped-up version of Mechanical Turk, with gigs paying much, much more.
The types of things people do on Fiverr include writing greeting cards, designing logos, doing some computer coding, etc.
One usually starts with small assignments that could be one-time, but can continue long-term with the same client.
Now, it isn't true that everything you do on fiverr pays exactly five dollars—that policy ended in 2013.
This is a good way to do something that you enjoy and specialize in it. Maybe you excel in graphic design but have moved into a different skill in your career.
May as well get back to your roots and pull in some weekend cash—or money to pay down credit card bills—while you're at it.
Listen to Tunes for Cash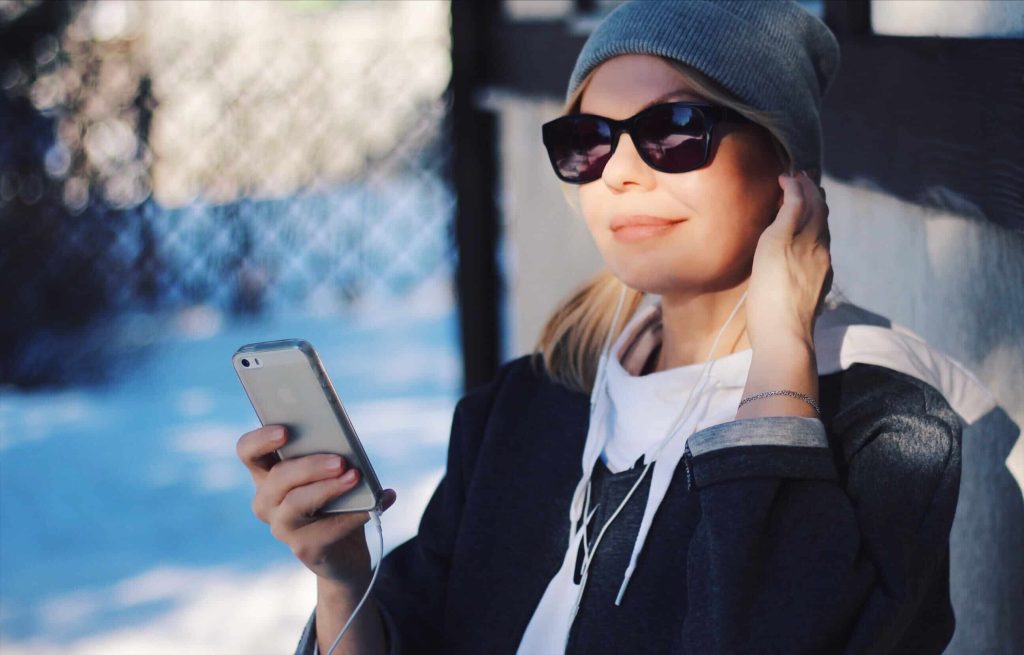 One of the main themes of the digital workforce is doing things that are fun to begin with, and getting paid for it.
We all like listening to music. And yet, we often find ourselves hearing some of the same things over and over.
One remedy for this is a money-making opportunity called slicethepie.
On this site, you are presented with all sorts of different songs.
You listen to them and write reviews.
Now, the site pays you for these reviews, labelling them bronze, silver, or gold based on their perceived quality.
This is particularly perfect for the person who loves leaving reviews on Yelp! or Amazon or Netflix, etc.
Also, Musicxray.com is a money-making method. This is an ingenious idea that makes a lot of people happy for a variety of reasons.
Up-and-coming musical artists use it as a space to place their music so that they can get an audience and maybe even get the attention of talent seekers from media companies.
Well, where you come in is listening to music—you don't even have to write reviews.
As a pro hint, you can combine this money-making strategy with others simultaneously and make some good money online.
Play Online Games, Get Paid!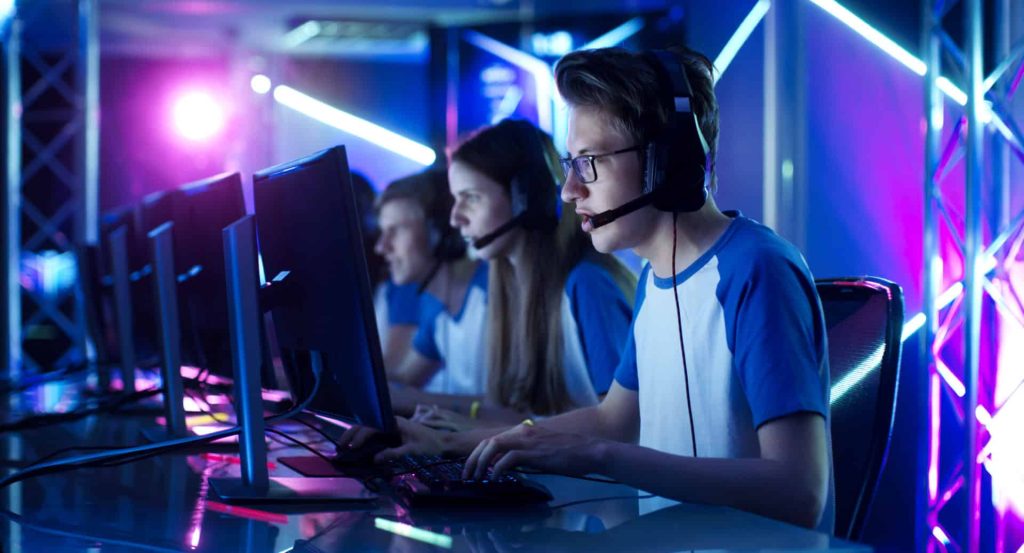 You are wanted! You are valuable!
No, these aren't things you should tell yourself in the mirror each morning to build self-esteem.
Instead, they are facts.
You are valuable to makers of brand new video games, because they must test them out and get feedback.
And they'll pay for it.
One direct way to make money online this way is to get an app called MistPlay.
Once you download the app you go to the "offers" icon and decide which ones are attractive to you.
The more you play the more points you earn, and eventually you can cash these in for gift cards.
There are places online where you can turn gift cards into cash if you don't want to use them straight up.
Hey, you can't say you're too busy playing video games!
Test New Products, Pocket Cash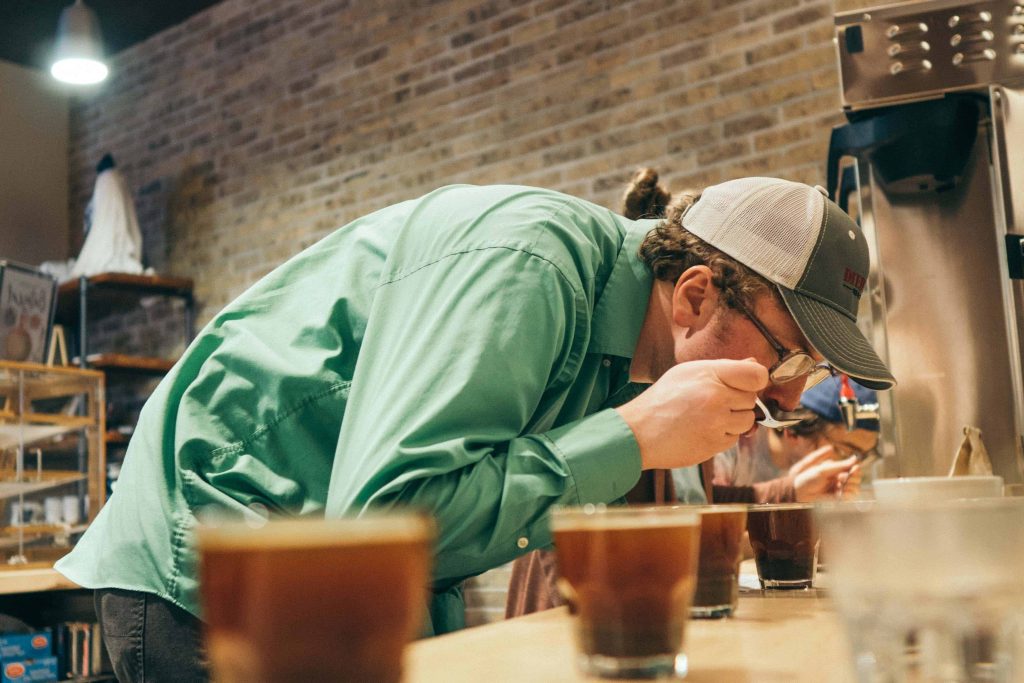 Help steer the commercial destiny of our world. Give your opinions and analyses of new, emerging products.
In some cases one actually tests actual products, as with PineconeResearch, and sometimes it has to do with filling out surveys.
It can also include free samples at markets, secret shopping, and focus groups.
American Consumer Opinions also offers opportunities for testing and for filling out surveys.
This service has 6 million members. In addition to testing products through ACO, one can test out advertising.
If that doesn't make you feel powerful, what does? But it's also about making some digital Benjamins.
Blog Away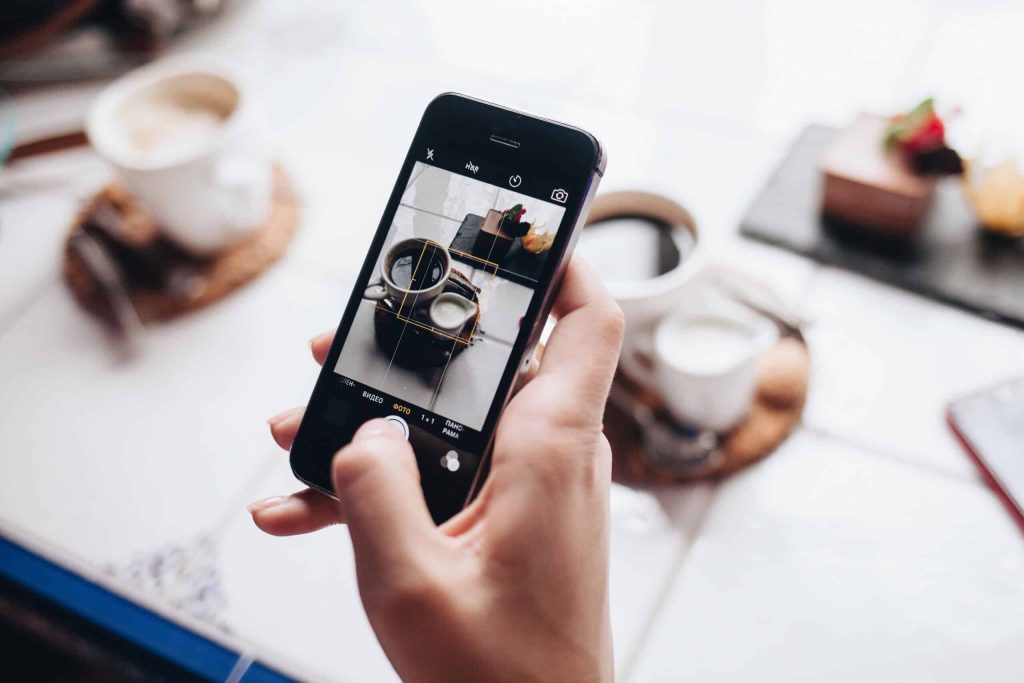 Blogging is a "fad," originating around 2001, that has aged quite well.
Back then, web blogs were for nerds; then they became a haven for journalists who had extra material that their media outlets wouldn't print.
They then branched out to all subjects, and dozens of them attracted very passionate followings.
While some people were sceptical of blogs in the early years, it didn't take long for it to be apparent that many blogs covered topics in incredible detail.
Advertisers began paying for ads on blogs with thousands of hits per day, and authors of blogs became recognized as experts in specific areas.
Because of advertisers and all sorts of pay-per-click opportunities, a person can absolutely monetize—make money from—blogging.
If you're looking for a passive income or a bit of an infusion, blogging is absolutely perfect for you.
Making a living with blogging may be a fifty to sixty hour per week pursuit, but getting a bit of extra cash isn't too draining at all.
Like a lot of things we're recommending, it can all spring from something you enjoy to begin with.
Frugal Entrepreneur offers a step-by-step guide to ways of making some bucks with a blog.
School the World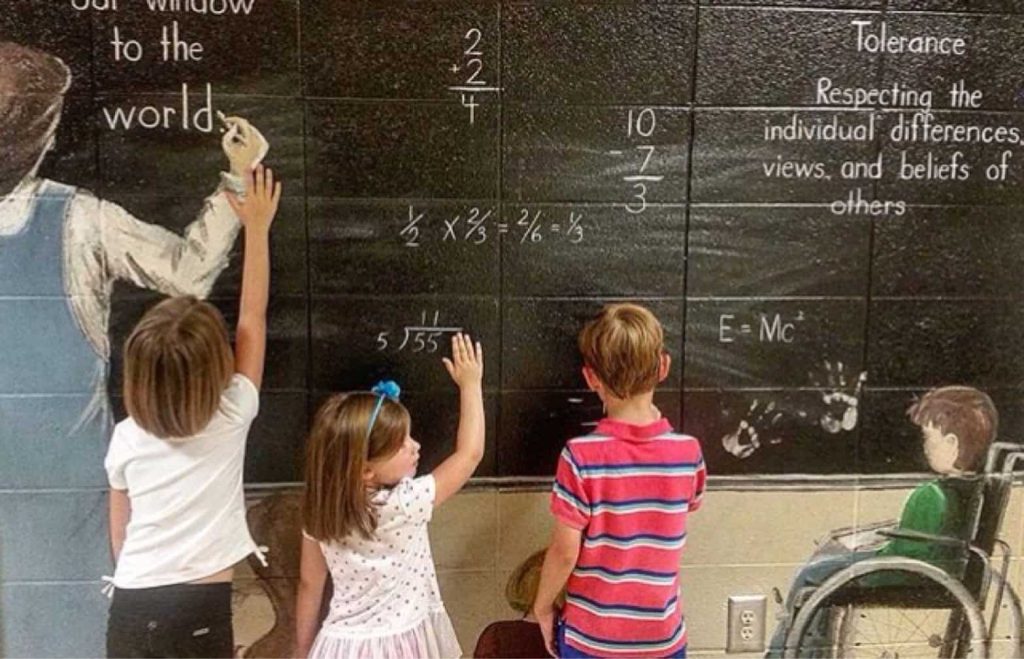 If you wanted to learn a new skill at your own convenience, you'd probably pay some fee. Therefore, you can make money by offering your knowledge and expertise online.
Now, there are a couple of, one might say indirect, ways of selling knowledge. You can write an e-book or something similar, possibly a white paper.
You can also share knowledge via a blog. But people also set up courses.
As always, there is a platform set up to allow you to do this very thing, Udemy.
No matter your subject matter, there's a market for well-organized, accessible course material on it.
Udemy gives you the tools and scaffolding to create video-based coursework. This is a big-ticket item when you're looking for extra money.
It will take some time and effort, but the money will be satisfying.
Transcribe Audio and Video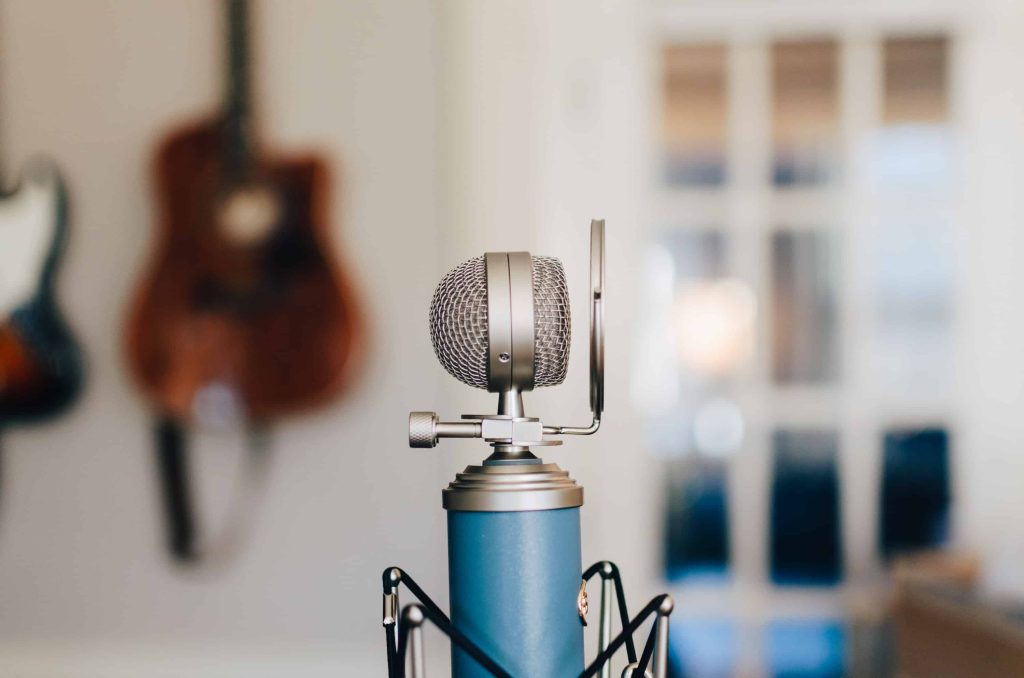 This task is all about taking speeches or video presentations and creating a written record of it.
This can make the information postable, or at least easier to work with. So if you're a fast typist, you can earn upwards to $20 USD for a single transcription.
You just have to have an attention to detail and be deadline oriented.
It's a good way to zen out a bit and pull in some extra funding.
This work is readily available and it's probably more reliable than taking surveys, which sometimes will disqualify you for not being in the right demographic groups, etc.
It's a quick way to bring in some income beyond your base salary, with a regular flow.
Teach English online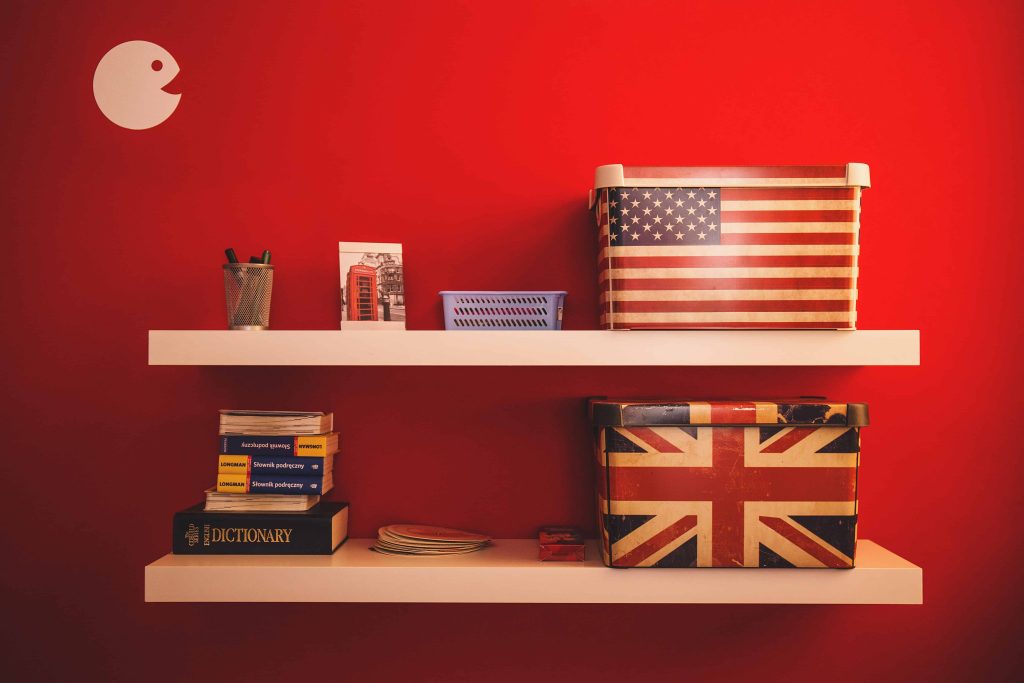 Teaching English online is a little different from different kinds of English teaching—it's not like you're a high school English teacher or something.
You're not teaching Shakespeare, and the qualification is mostly just being fluent in the language.
Having any college degree is helpful. You often contact your students—who often live overseas—via skype or some sort of video chat.
TakeLessons is a good platform where English teachers can meet up with students looking to learn English.
A lot of folks need to learn English for business reasons or if they're going to move to an English-dominant locale.
Now, if you prefer to specialize in teaching children, VIPKid will introduce you to children in China.
You'll be able to make up to $20 an hour this way. And you should be making a big difference in someone's life.
Land Some Gigs!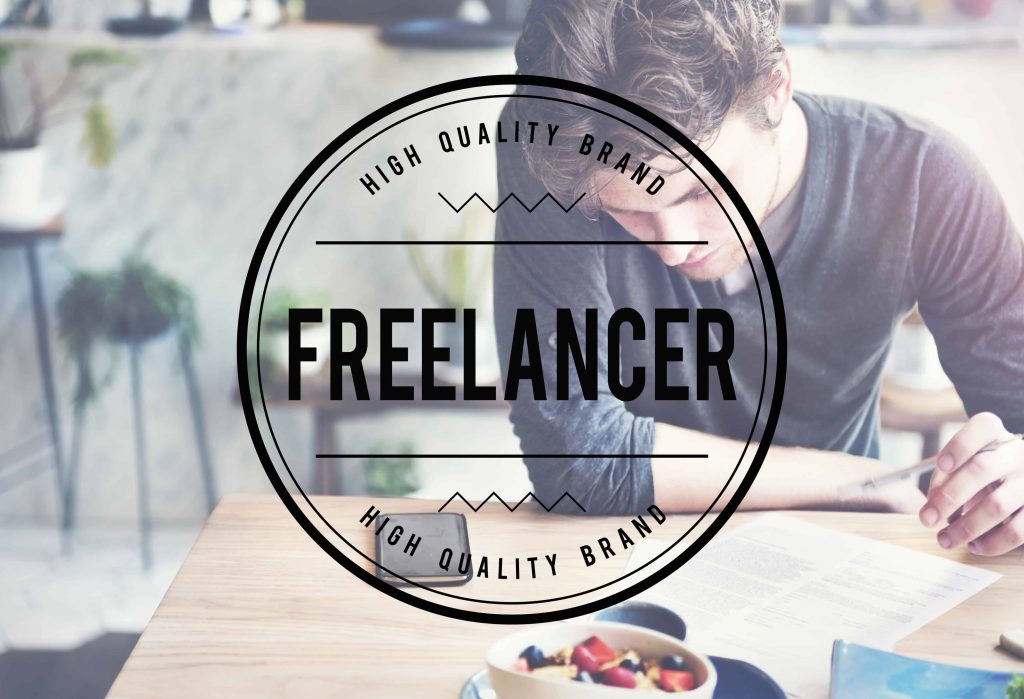 Have you ever seen a person at work and thought, "that would be a kind of fun job, but not THAT fun"?
Just about any job is interesting when you're getting started and learning a new perspective.
It just becomes a grind after a while. Also, the availability of 40-hour per week jobs is waning.
Go for the gig economy, where you can do a couple of things on a part-time basis.
Instead of going all-or-nothing, go with a wide variety of somethings!
How To Make Money Fast: Be an Uber or Lyft Hero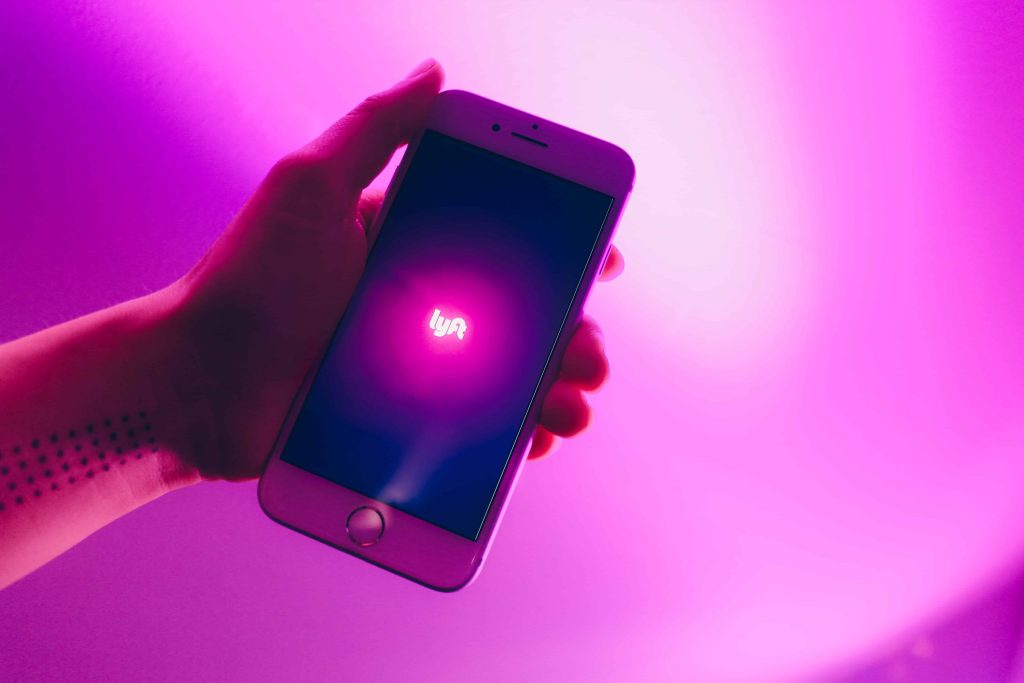 Driving a cab sounds fun to folks, what with all the taxi-cab confessions.
But are you up to a ten-to-twelve hour grind, and can you handle Fridays at 4 a.m.?
With Uber or Lyft one can drive part-time, as part of the gig economy.
Once you go to each company's website, you'll see the qualifications to drive with them.
They are nothing extravagant, largely centered around passing a background check and providing a driving record.
Lfyt requires a car to be 2005 or newer, and it's 2001 for Uber. Once you get on board, you choose availability and start driving when orders come in, using your phone app.
This allows you to have another gig, a part-time job, etc., and pick up short bursts of cash when you are free.
Deliver food with UberEats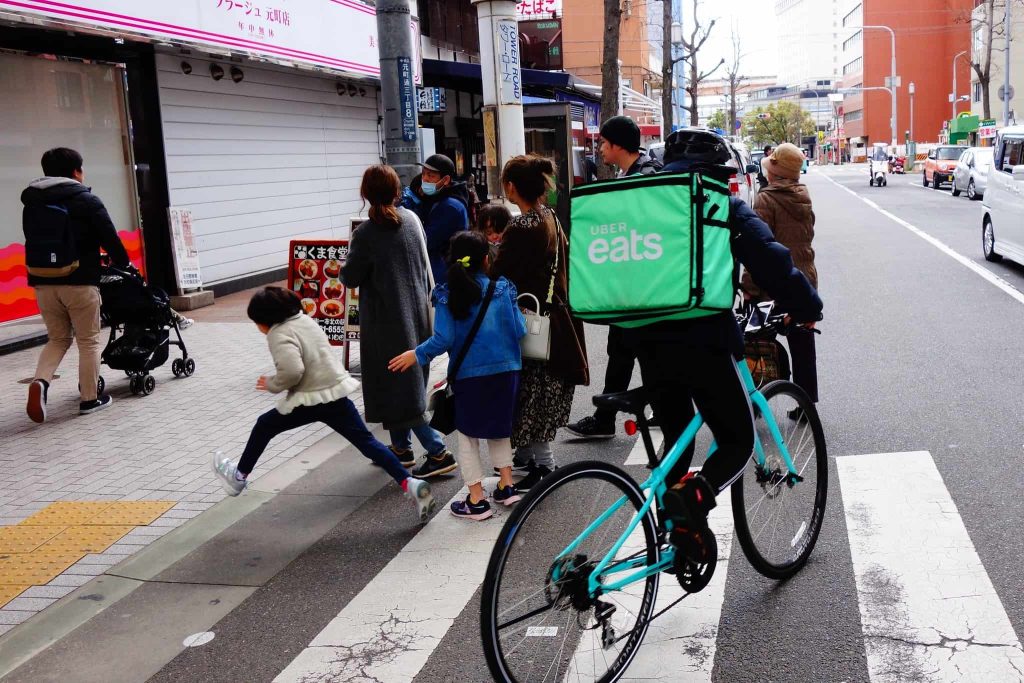 UberEats is an idea that was only a matter of time.
It sends food from a wide variety of participating restaurants to customers at home.
Now, if you want to be an UberEats driver, you don't have to be a passenger Uber driver, you just have to meet the qualifications.
A regular Uber driver can go in and be an UberEats driver, or one can just be a UE driver.
One cool thing about delivering this way, whether you go through Uber or DoorDash is that you're being a hero to people, dropping off food from restaurants that previously hadn't delivered.
That's expanding the range of options for folks—you should expect some happy faces when you delivery.
Now, it's also true that speed is key, and if you get pulled all over town and your delivery times get long, you may see some frowns.
Now, with either Uber or Doordash, you can use a scooter or a bike if you're not a car owner.
Maybe you'll save up enough money to buy a car!
Deliver groceries with Instacart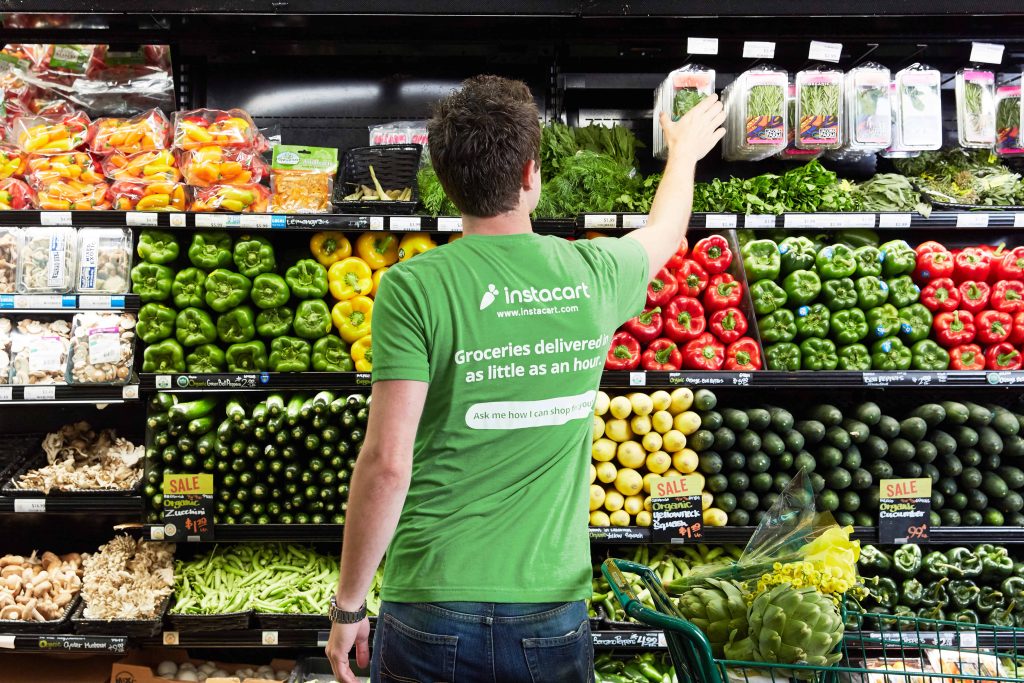 Instacart is a fascinating food delivery service.
You're not delivering some nuggets or a sandwich and salad; you're bringing groceries.
Whether your customer is elderly without a lot of mobility; ill, busy, or just wanting delivery instead of having to shop for themselves, they order through an app and then you, the Instacart driver, goes to the store, picks out all the ordered items, then delivers them.
Shopping with someone else's money isn't bad, and helping people out, while making about $13-$19/hr isn't bad.
It also gives you a chance to be out and about rather than in an office—and you're not even staring at a screen or tiring out your hands on a keyboard.
This is what the gig economy is all about, freedom, variety, not being tied down.
Babysitting and Other Adventures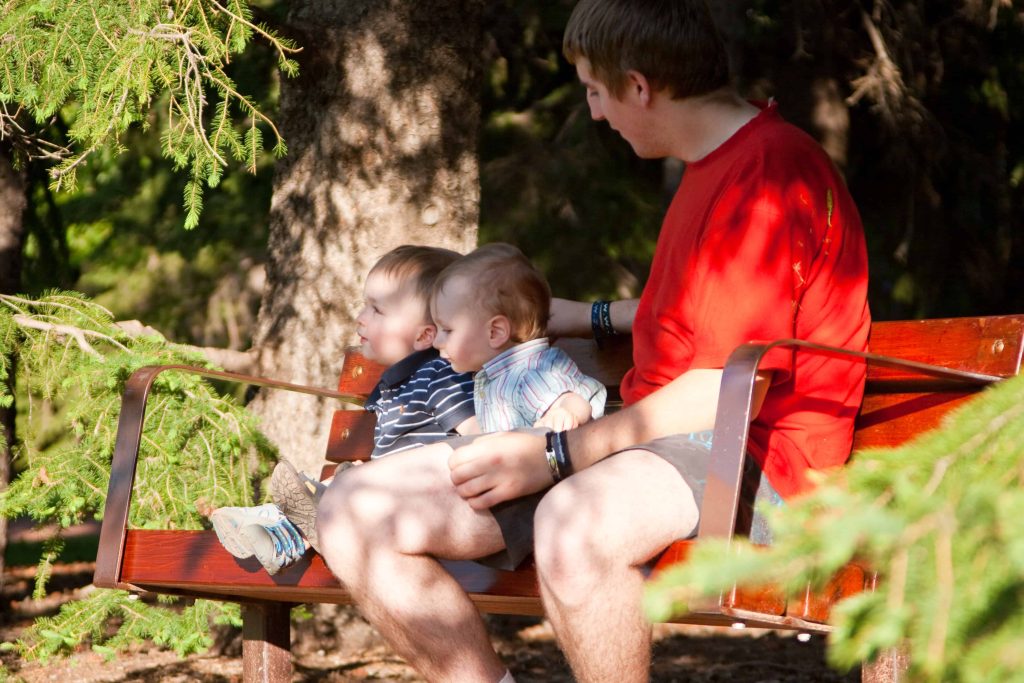 What if you'd like to make a bit of extra fundage from babysitting, but you're not connected?
What if they only couples with kids in your social circle already have sitters?
What do you do?
Well, isn't the Internet a great equalizer? A democratizing force?
Don't let the Babysitting Establishment get the better of you, those bratty little sixteen-year-olds.
You can use Care.com to find out which folks in your area are looking for a babysitter.
Like other sites, you list your services, get to know potential clients, and go from there.
Now, keep in mind that Care.com also offers care for their elderly, including housekeeping, etc.
There's no reason to stick to just one kind of care-giving.
The gig economy is all about versatility, staying ahead of the curve.
Take Care of The Animals!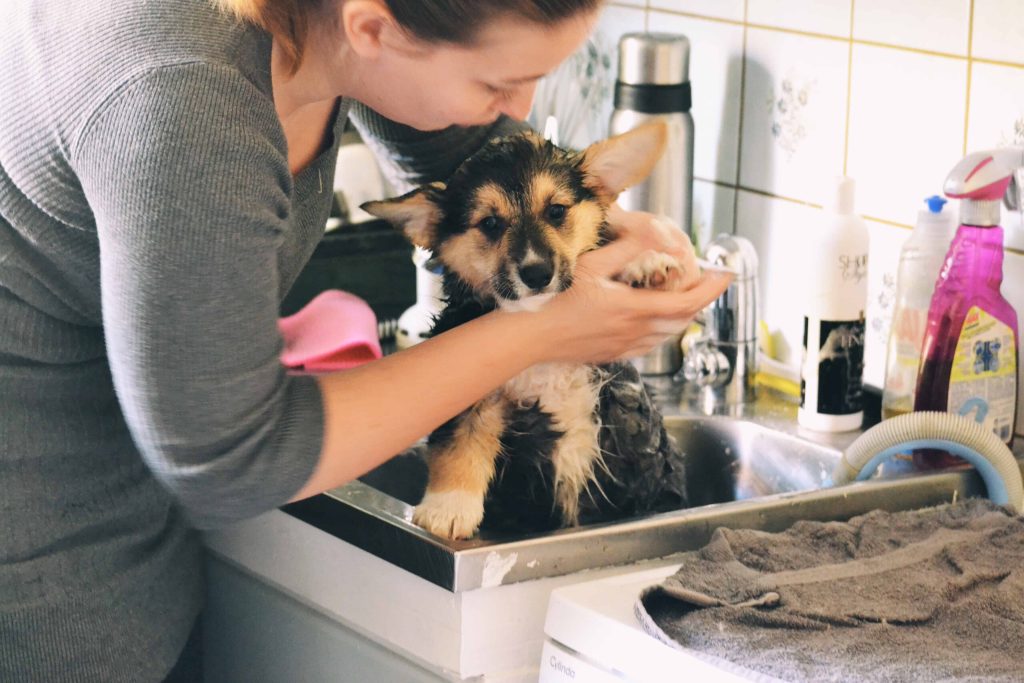 One branch of the gig economy is the loveable and furry branch.
In the name of having a little fun, why not walk a few dogs, do whatever you do with turtles, etc?
Rover.com is your gateway to all kinds of pet-care opportunities that pay.
This gig can include a literal walk in the park, as you take Rover out so he can do his business.
You can also specialize in drop-in visits or periodical care. You can even choose dogs by various weight classes.
Wag is another avenue.
This dog-only site is all about boarding canines, watching them, etc.
This can be a great way to fill in some gaps of time from other gigs, but it can be one of your main gigs too.
Shop Secretly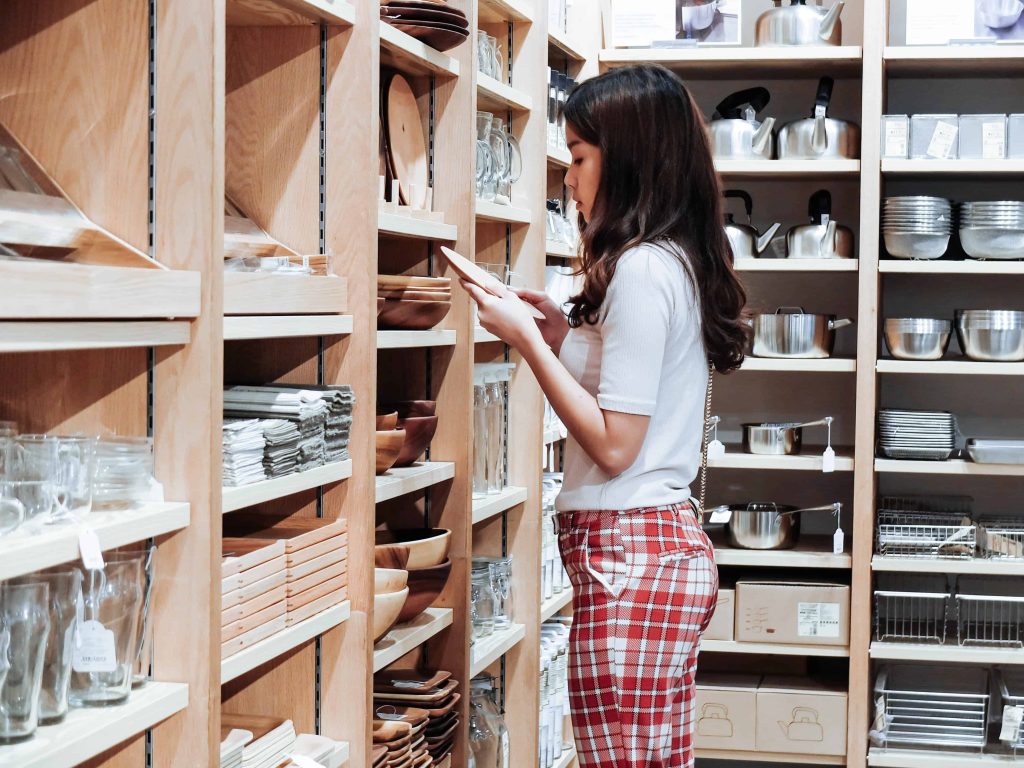 The world of secret shopping has evolved with web technology.
It's now less about ordering meals and making sure the sides have a pat of butter as it is obtaining a more subtle kind of information.
While customer service and some of the older-school brands of information are important to companies hiring secret shoppers to keep tabs on their employees, today, they are looking for analytics.
What this can mean for you, when you find gigs through sites like GigWalk or Wonolo you will be asked to find data that will help the businesses be most effective.
This can mean things like shooting photos of displays so the corporation knows they are correct; taking pictures of every, for example, baseball bat in the store, record prices and amounts, counting customers in line, taking pictures of menu boards, etc.
FieldAgent is another utility for secret shopping of which you should be aware.
It has its own app with which you can take the photos and collect the other data you need.
You'll be going to convenient stores, gas stations, grocery stores, just everyday places that have to be near wherever you live.
If you've ever been disappointed by the selection or service at a store, here's your chance to try to make things better for everyone, while getting paid, of course.
Be a Handy Person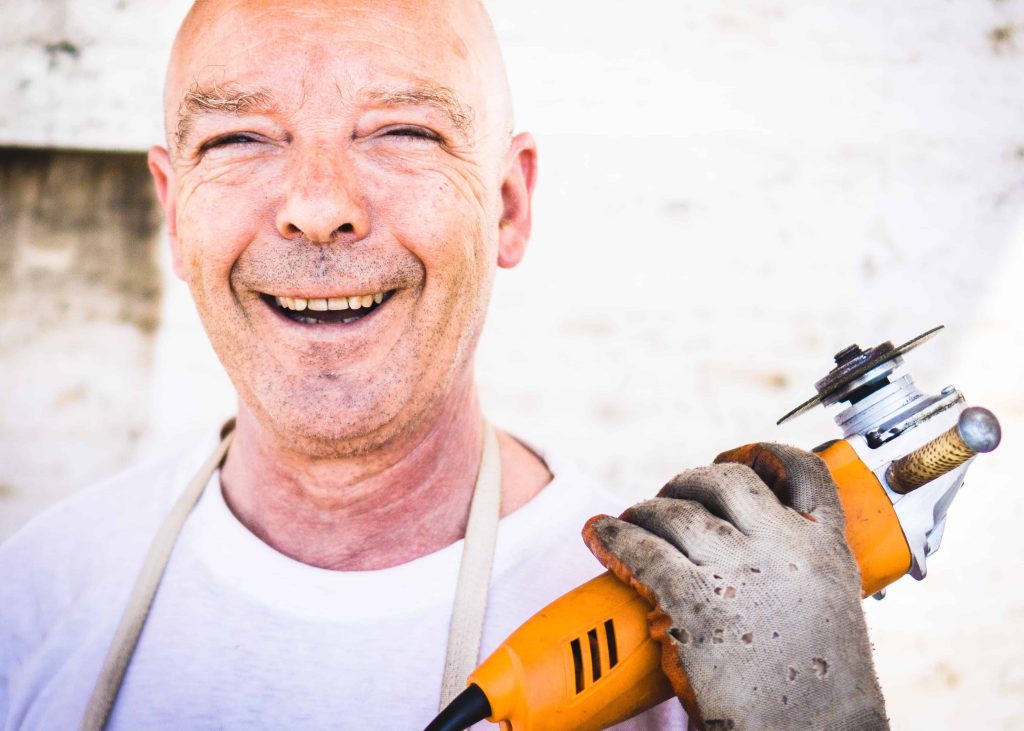 This type of gig is a perfect example of how the gig economy is valuable, and why people tap into it.
Imagine you need a little work done around the house, a nagging little repair, or maybe some junk removal.
Perhaps you've sprained your wrist or you have a bad back.
Maybe you're just busy, or you have no idea how to fix the front fence or the door on the back closet.
Small needs like this, something that don't seem right for an expensive professional repair person, really make the gig economy come alive.
You can be the person who fixes a leaky pipe, hauls some rash, trims some leaves or branches, etc.
One way to get going with this is through a site called Takl that is a big marketplace for all of these things.
One goes through a 6-step registration process, clears a background check, and is part of the roster; when it's time to search for work, you see a list of services that need done, all labelled in friendly style under a first name.
After you're done, payment goes into your account, and you can have your funds sent straight to your bank account.
You'd be surprised at how many people are in need of someone to take the mantle for these less-than-exciting little tasks—know-how that you never really thought of in yourself can be a great convenience to those in your community, and can be a way of earning with no real boss and no office to tie you down.
Do it with Reddit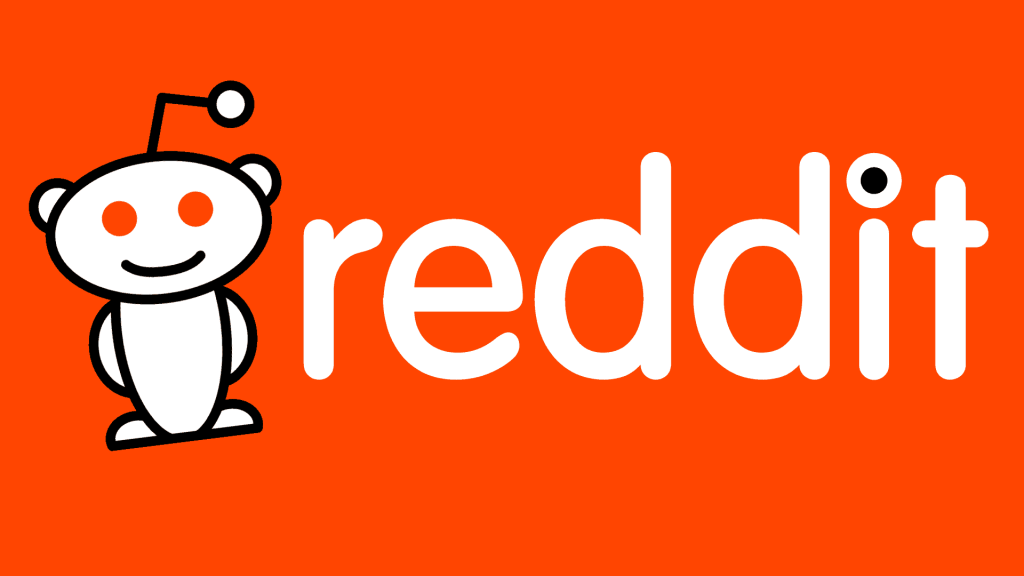 There's a good reason to hop over to Reddit when it's time for you to enter the gig economy.
The great thing about reddit and the many sub-Reddits with available gigs, is that it covers all kinds of work.
It's not about just pets or just caring for the elderly.
One can find brief professional-services gigs, gigs that require computer skills, processing e-mails, all sorts of stuff.
The subreddit Jobbit should be one of your destinations.
In no-frills style, with no bells of whistles, it shows a bunch of simple job descriptions that pop right out at you and let you "read more" if you so choose.
You'll find ghostwriting gigs, computer development, logo design, on and on.
Over at subreddit Forhire you'll see a wide array of jobs in areas like voice-over actors, writers, graphic designers, computer coders, all of that.
Because the professionals themselves can post profiles and explain what they can do, it's a nice way of getting the word out there without a lot of hassle and profile building—just type away and create a quick description.
When you get your name out there, and when you're seeing a wide range of opportunities, it's kind of hard to stop that cash from flowing.
Find DayLabor on Craiglist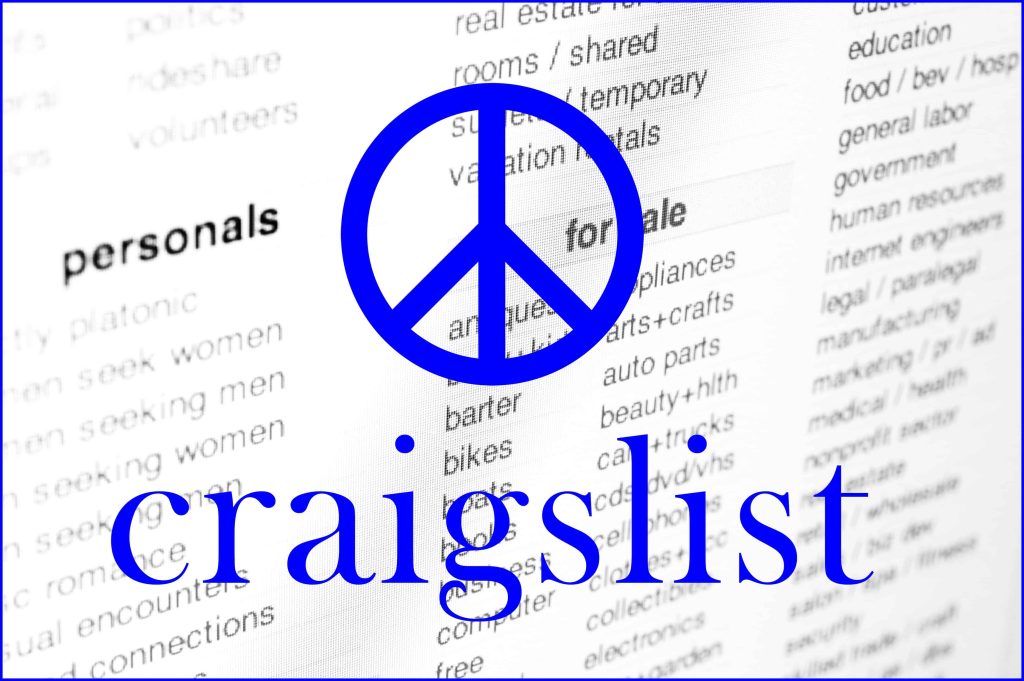 There are some gigs that are temporary, but that still pay pretty well.
A day-long gig, labouring with things like moving, painting, construction, etc… will get you the kind of money you're looking for.
It's all about getting there early and putting in a good honest day's work.
Often you'll be working with a crew.
You can go through various sites that arrange these things, find ads on craigslist or put an ad up yourself.
Sometimes groups will be posted and may meet and a public meeting place.
One of the big upsides of day labor is that you'll get same-day pay.
Become a Tasker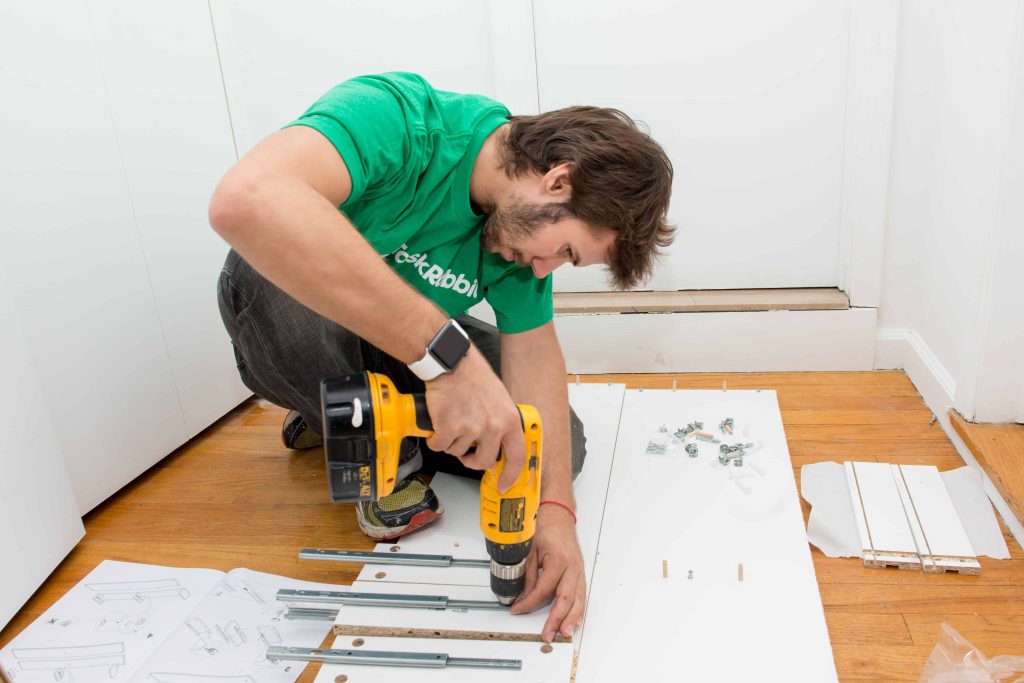 TaskRabbit is a nice place for a gig economy person to go.
It is extremely broad and vast, with tasks of all sort to be done.
You can grab some quick ones or ones that take hours, or even tasks that proceed on an ongoing basis.
You can find task such as some quick painting, re-organizing, and heavy lifting. But if you want to go more white collar, you can be an administrative assistant or a writer.
In fact, you can even wait in line for people and get paid for it!
Ha.
Can you find a way to do other tasks while waiting in line? Then you're really grooving on the gig economy.
Once you attend an online info session, you're ready to be a tasker.
Hey, man, I'm getting paid to wait in this line because I'm a tasker.
Life is good!
Flip free stuff from Craigslist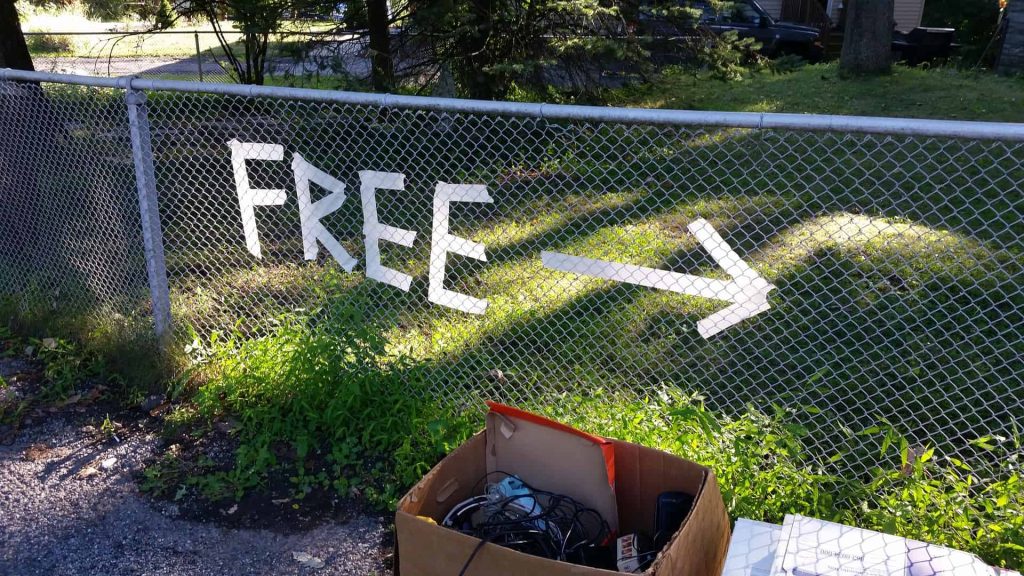 Here's something kind of interesting.
If you go to Craigslist and look at the "for sale" section, you'll find a fascinating category: "free." Some of the items you'll find can be old furniture, chairs or stools with wobbly or missing legs, etc.
You can find a wide variety of items, some of them things like microwave ovens with one function missing, etc.
These things need some repair, but nothing fancy.
If you have the most basic tinkering skills you can refresh some items—that you've gotten for free—and turn them around for a profit.
If you're not yet familiar with Freecycle, you should be.
As with many of the things we alert you to, Freecycle is for a great cause, which is helping the environment by keeping old stuff out of landfills.
Here, you can acquire all sorts of materials free of charge. It's not cheating if you take these and sell them to someone.
First, you've put your time and effort into it, modifying the products.
Second, you're still keeping them out of the landfill.
It's a great opportunity and if you're strategic, you can keep your costs down and maximize profit.
Give of Yourself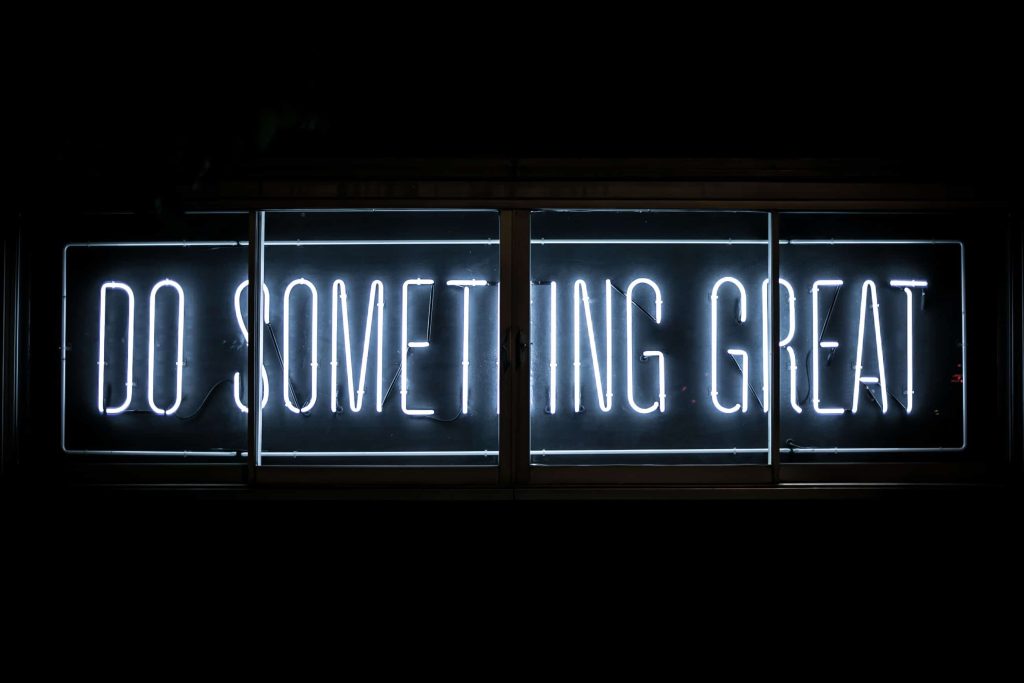 The medical profession has an awful lot of needs that you can help fill.
If you are looking to earn some money, a way to get into some of the higher-pay gigs is to sell the sorts of items that hospitals, clinics, and research centers are in need of: semen, plasma, eggs, etc.
Keep in mind that every single time you sell something of this nature, you are giving incredible help to couples or individuals who really need it.
Sell Your Plasma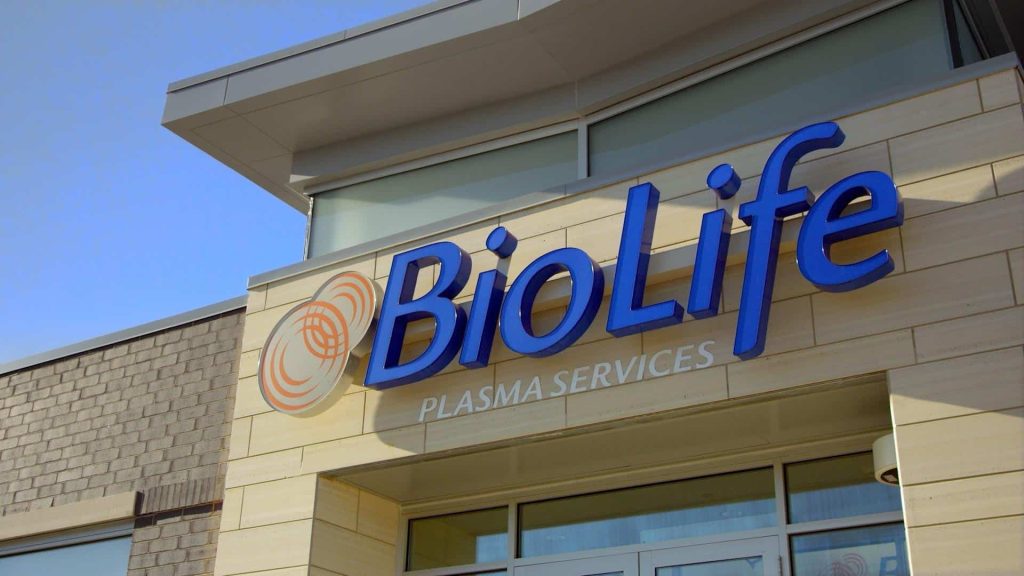 First off, to define plasma, it is a component of blood that is a clear liquid.
It can be used by drug companies for medicines that treat blood clotting and other issues.
You can make $20-$50 per donation, and sometimes a first-time donation will get you the highest amount.
Here are a few qualifications:
Age 18-69
More than 110 pounds
Must pass a physical and have no contagious diseases
Must have good levels of hemoglobin, iron, and blood
When you go in for the first time, you'll find that on the surface, giving plasma is basically the same as giving blood.
However, it will take longer—about an hour (the first time will include the physical, so it'd be two hours).
They siphon the actual plasma from the blood and send the blood through the tube right back into your body.
It is common for clinics to pay you in the form of a pre-paid debit card.
There certainly are plasma clinics all over—to find one in the U.S., you can use a service like BioLife or CSL Centers to locate a place near you.
You'll be helping people greatly through your efforts.
Donate your sperm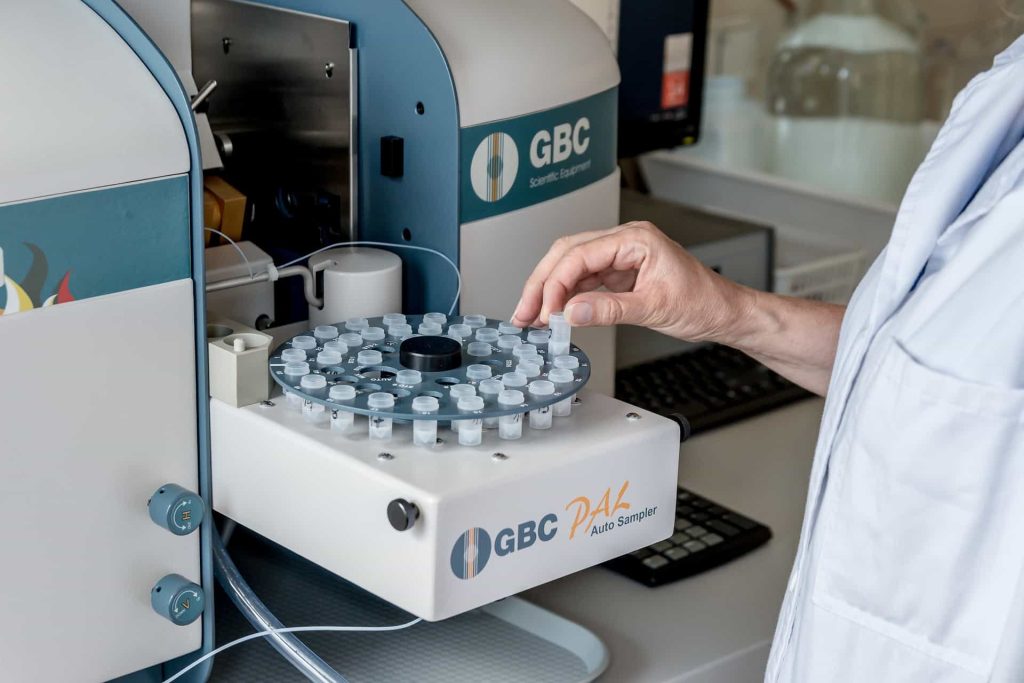 Donating sperm can bring in up to $1,500 per month.
A lot of that is because of the fact that these days, infertile couples or anyone else in search of a sperm donation are selective, and they pay clinics big money for their services.
You will probably donate a couple of times per week, and have to be willing to refrain from ejaculating for 24-48 hours (per the instructions of the clinic).
The first thing to do is make the requirements, which involve height (5'8" in some cases—the taller the better), age (between 18-39 or per the guidelines of your local clinic), and education (at least 2 years of college, and more in more "competitive" areas).
It's not for everyone. But if you're in, you're in.
One major avenue people choose is a national network of donation clinics called California Cryogenic Donor Sperm Bank which has locations all over, not just California.
With this company, you can decide if the resulting child will be able to find out your identity at the age of 18 or if you wish to remain completely anonymous.
If you aren't covered by that network, you may wish to locate a center via the Sperm Banks Directory
One should think hard about one's DNA traveling around the world in human form.
You'd be helping out those who wish to conceive and cannot, but you'll be the biological father of a human being.
Donate Eggs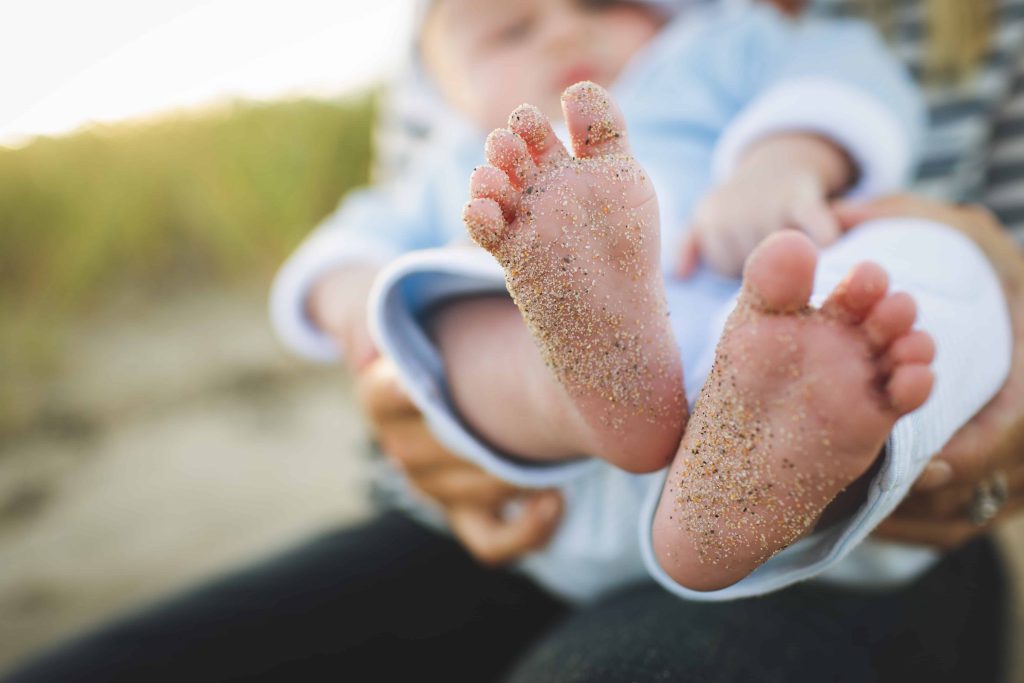 If the gentlemen can donate their spermatozoa, can ladies donate their eggs?
But of course. There's heavy demand in this area as well.
For example, one can go to Growingenerations to find out where one can make donations.
Perhaps even more that sperm donation, egg donors are subjected to serious standards.
Potential donors will have to go through genetic and psychological screening; Growing Generations says it's looking for people who are "intelligent and charismatic," and you will go through a phone interview, presumably to check on your charisma.
From there, you will be set up with potential recipients and go from there.
Due to the current supply and demand, a woman donating her eggs can expect a hefty payday, often about $5,000 to $10,000 for each donation.
If you're able to meet the requirements, then go through the screening, then put in the time, the money is there for you.
Above, we've described the ethical and philosophical issues with sperm donation—all apply here.
For more info, look into TheWorldEggBank and see how it operates.
Get Clinical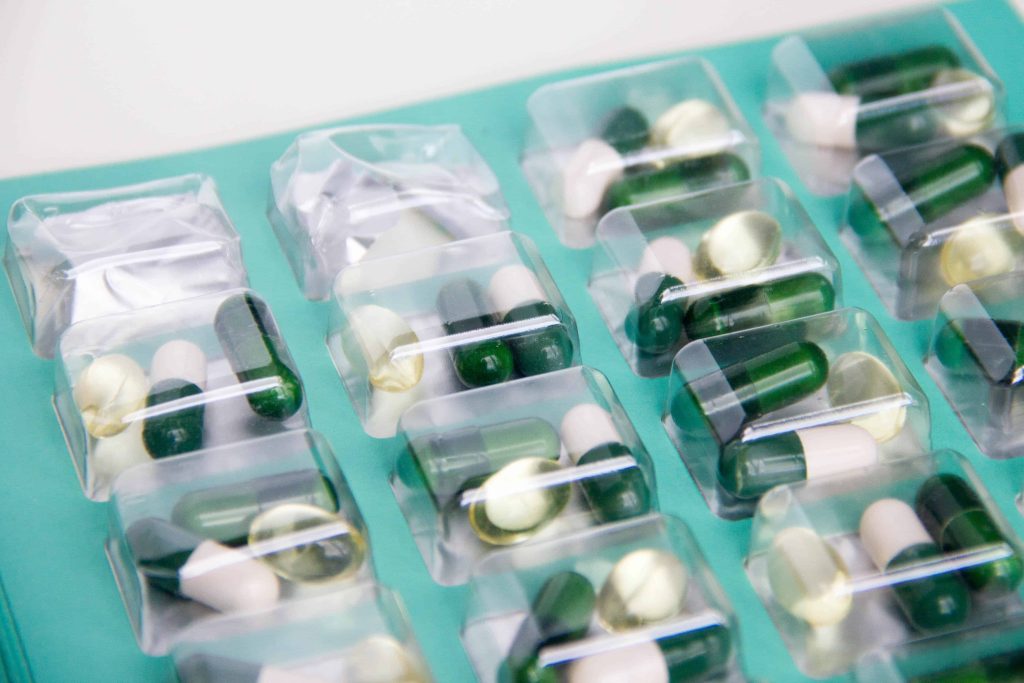 When you participate in clinical trials, you're not donating any part of your system; most of the time you are providing a trial for medications, and possibly for procedures.
Most of these are funded by companies.
Quite a few of them take a week or two, and sometimes longer.
You rarely have to stay at a hospital or any facility during the entire time; sometimes you have to go in a few times; in some cases, you stay at home and take medications for the duration of the trial and then report at the end.
You will probably undergo tests of some kind, possibly before and after.
It's possible that you may encounter a side-effect or two, which is one of the main things the test is looking for.
Many of the trials are condition-specific, meaning they are looking for people with high cholesterol, high blood pressure, low blood pressure, etc.
Many of the trials originate from particular locations, but you can use ClinicalTrials.gov to run searches for trials in your area.
Alternatively, you can use CenterWatch and get the scoop.
These money-making activities are on the higher end, and are often in the thousands.
It's more than worth looking into.
Become a stool donor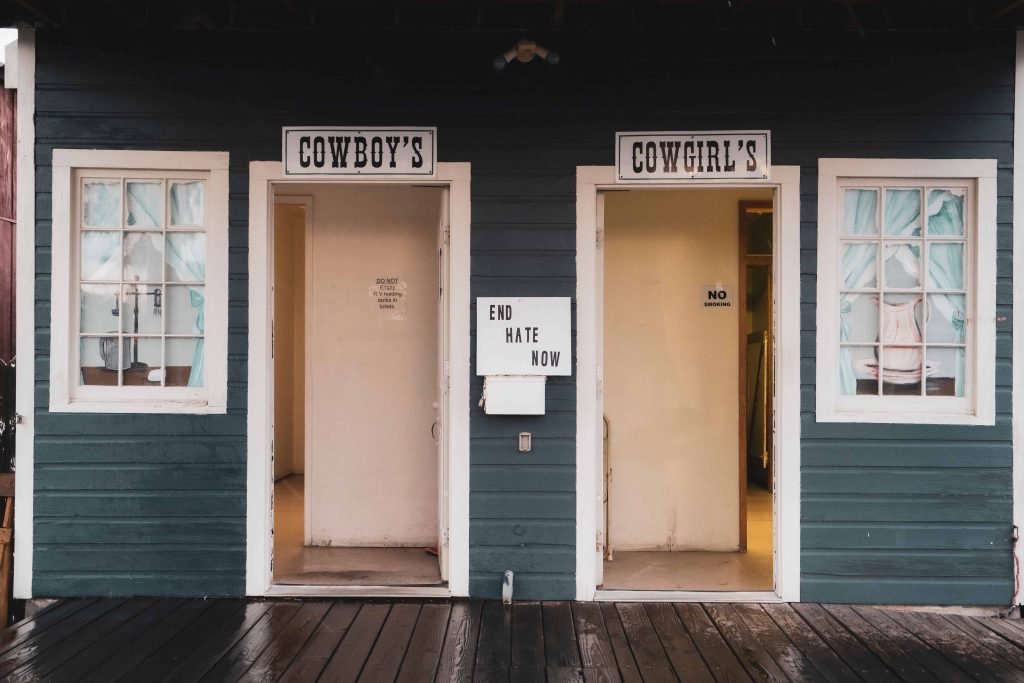 Look high and low, right?
There are all sorts of interesting money-making activities.
One of them, now that we've been discussing selling bodily fluids, is selling your feces. Go and visit Openbiome, a nonprofit stool bank, which works with clinicians to make Fecal Microbiota Transplantation (FMT) easier, safer and more widely available.
Collecting it may be less than perfectly pleasant, but you're here to make money.
The reason it's possible to make this kind of sale is that your stool will, if you think about it, contain what is called your biome.
That is your good and bad bacteria—you know there are billions of tiny organisms in all of us.
Well, there's a certain terrible infection called Clostridioides difficile that elderly people often get.
It involves harsh diarrhea and can be fatal. The way to cure this is with a stool transplant.
This puts your healthy biome inside of another person and basically saves their lives.
Do What You Do, Get Paid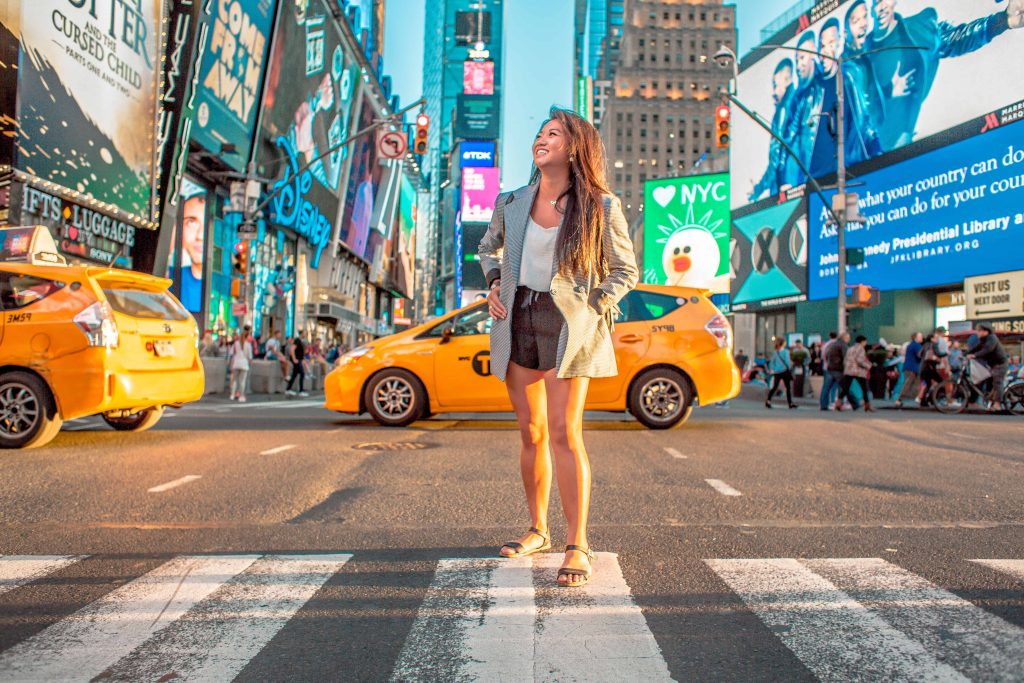 Not everyone likes marketing and the way they get hit you up for information.
But if you embrace companies' quest for knowledge you can make a bit of money.
But it's not just that you can make money.
You can make money doing the things you're comfortable with, that you'd spend time on anyway.
Shopping and doing things online and reporting your internet browsing habits can all gain you some passive income.
It's important to have a couple of passive income streams coming in.
We'll show you how.
How To Make Money Fast: using the Nielsen App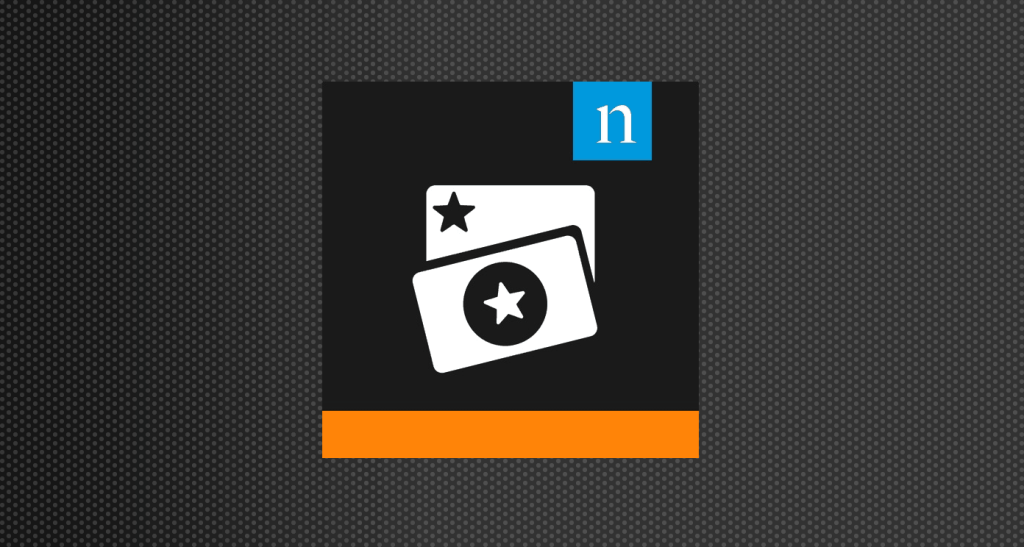 Those of you who remember the original version of "Don't Dream (It's Over)"—by Crowded House—also remember that Nielsen is an agency that once collected data on TV watching habits.
Their Nielsen families had little boxes attached to their big curved-screen TV sets because producers of TV wanted to know the various different shows that people watched—patterns.
Well, those patterns can be found in web searching too.
Therefore the company will pay you $50 a year for downloading and using the Nielsen App for your mobile device.
Your web searches will be recorded and probably data mined.
Now, that sounds scary, right?
As you'll see on their website they guarantee you won't be tracked.
It sure wouldn't be good for word to get around that they're lying—that's their incentive.
This is a moderate passive income that takes no effort whatsoever on your part—check it out.
Get paid for shopping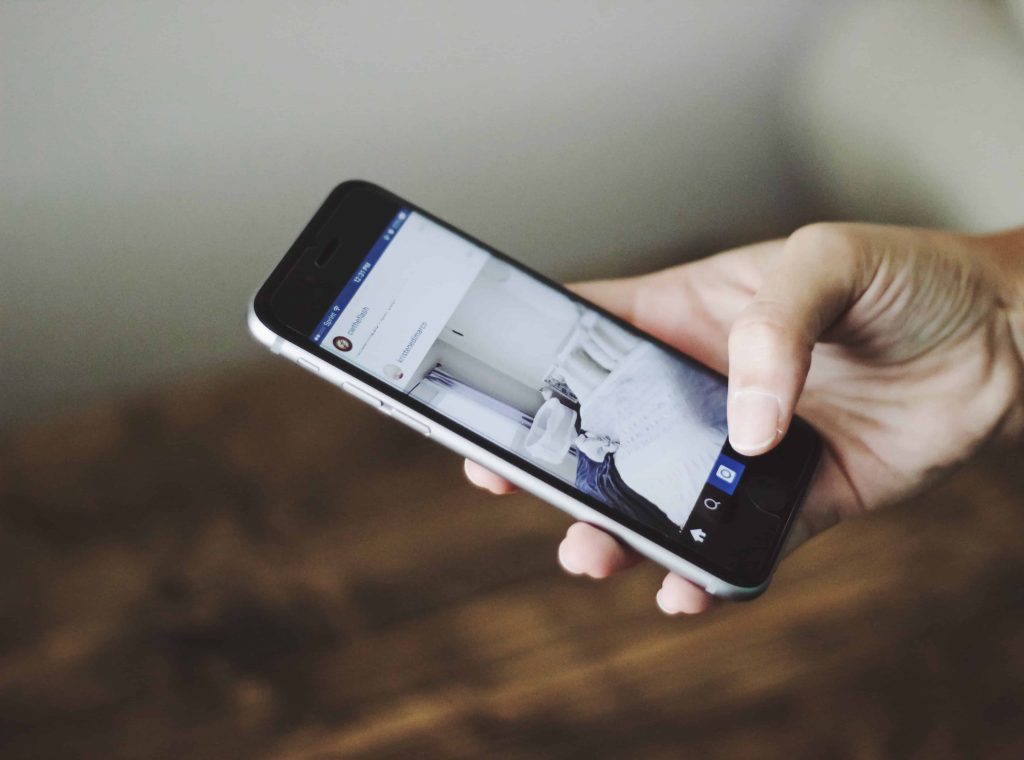 You either really enjoy shopping or, you go into a bunch of stores anyway.
You need to grab some vitamins, a bottle of lotion, a new shirt because you got a stain on one of yours, etc.
If you wrote down every store you went into, I bet you'd be surprised. Now, if you're an avid shopper, so much the better!
You can make (some) money shopping, both online and brick and mortar.
One of the chief programs to look into is Shopkick.
The cool thing about this program is that it truly has to do with things you'd do already. You literally earn points (called "Kicks") for walking into stores.
The app picks up your location and gives you Kicks which add up to dollars.
It takes several stores to walk into to get $2, but all you're doing is going in.
You get more Kicks for scanning select items, and of course, for buying products.
You can use it online, too.
You'll cash in your dollar values for giftcards at a roster of retailers such as BestBuy, Toys R Us, Amazon, and Starbucks.
They don't have a great reputation for customer service, but if you want to just earn and cash out and be on your way, the work is pretty easy with Shopkick.
Swagbucks platform is known for paying its users to fill out surveys.
However, Swagbucks has deals set up with retailers like Starbucks and Walmart.
When you click through Swagbucks to go to the sites of these companies, you get 1% cash back on purchases you make.
Also, some of the projects they have you work on for points can be thought of as shopping online.
This can be thought of as passive income, since you have to do these things anyway.
How To Make Money Fast: Get paid Socially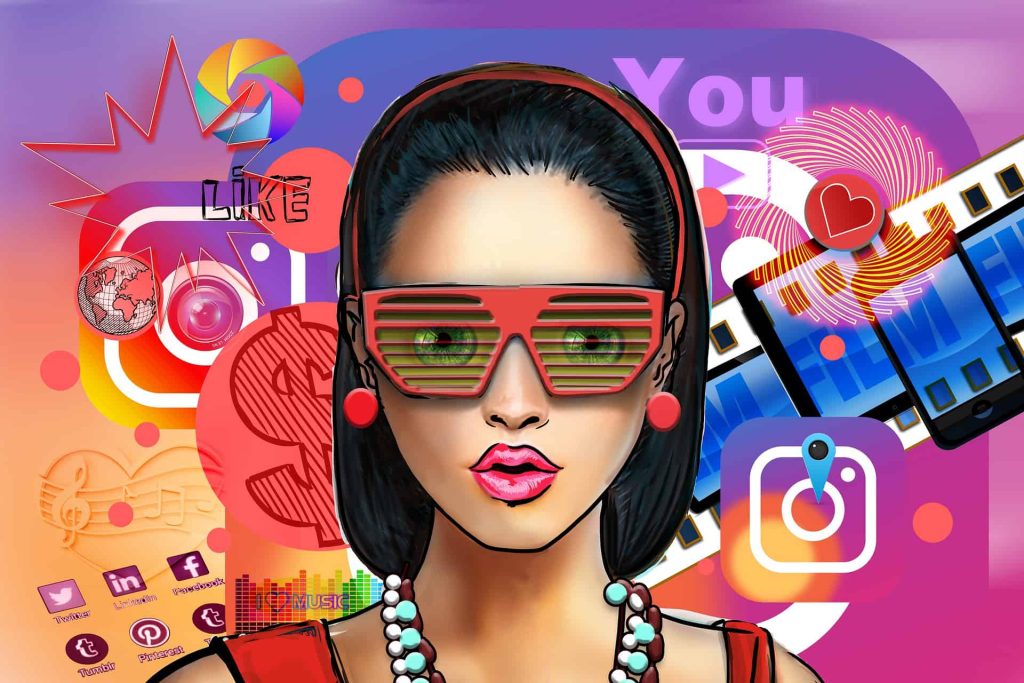 People use their social media accounts for a lot of things. But a lot of people use them casually, with not a lot of rhyme or reason.
The thing is, doing it that way loses out on money making opportunities.
To bring in extra money through social media, you have to be an influencer, and that's not as hard as it sounds, and shouldn't be intimidating.
An influencer is someone who puts out opinions or info on products or services, often through reviews.
Companies search for their brands and will be happy when you mention them.
So, say you set up a blog or even an Instagram account.
Maybe you work out a lot and have thought quite a bit about the t-shirts and shorts and socks you wear.
It sure feels better when you have the right clothes. So as you go buy new items, you post about each one, including high-quality photos.
If you review a few products from a specific brand, they may buy ads on your blog, send you some free stuff to review, etc.
If you can post some really appealing photos, you'll most-likely get paid just for the posted photos.
That's the good life, right?
Less Weight, More Money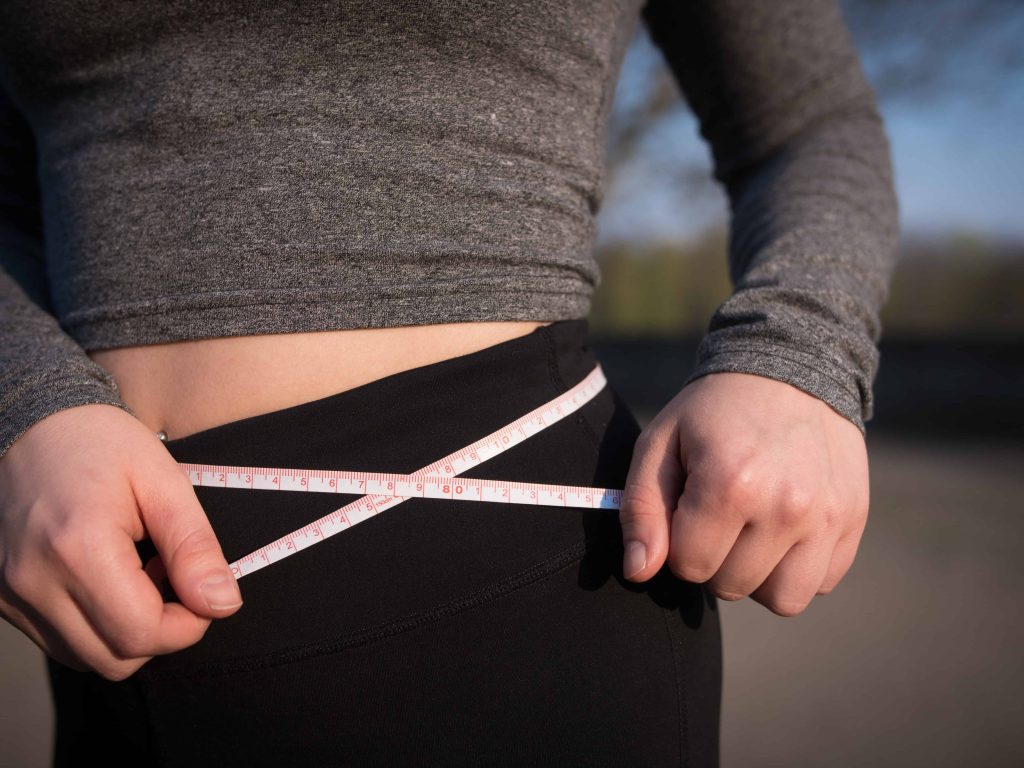 When you're dieting, it is, of course, very hard to stay motivated.
Not only is resisting cravings hard, but the exercise component takes a lot of willpower.
Money keeps a lot of people motivated, and there are ways to make extra money online while trying to lose weight.
One site, Healthywage.com allows you to make wagers on how much weight you'd like to lose and how much time you think it will take.
You do have to put up the money initially to fund the bet, but you can spread this out in small payments throughout the time you're losing.
If you make your goal, you'll win a prize of about 10% above what you put in.
You take a video of yourself and your personal scale, showing the loss.
While this isn't the greatest income stream ever, think of the value you get from the financial incentive—if the program ensures your weight loss, it's more than worth it, right?
Go Out For a Moneywalk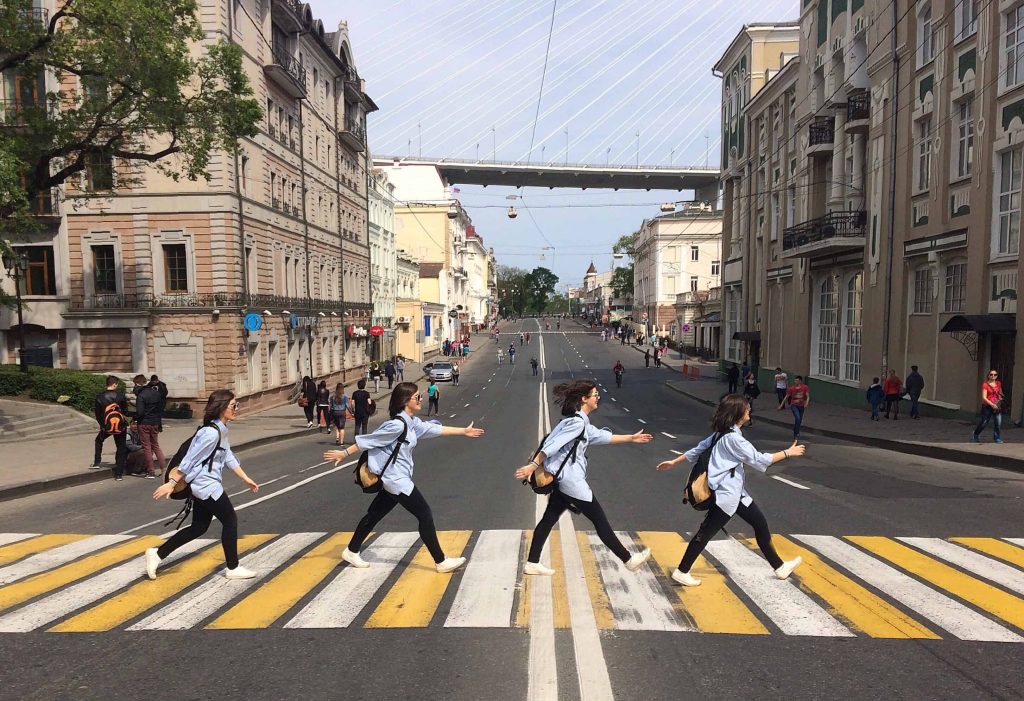 Let's say you take the bus to work, maybe to save on gas money. But you have to walk three blocks after you get dropped off.
Say your spouse likes to walk around the neighbourhood to walk off dinner.
Well, would you like to turn the time it takes to do this things into quick cash?
Your best avenue is going to be Sweatcoin, which pays you for all the steps you take.
You have to download the app, which is best for i-phones and Android 4.4 or later.
You let it access your device's GPS system.
Then, when you go outside (officially, it works only outside) and take steps for any reason, even taking out the trash, you work toward sweat coins, which can later be converted into the money you need.
So if you go out for nightly walks or you walk to work, you could be in great shape (see what we did there?).
Be aware that the money, for now, can't go into your bank.
But you can put it into paypal vouchers or spend it with their partners, such as Amazon.
Get Cash Back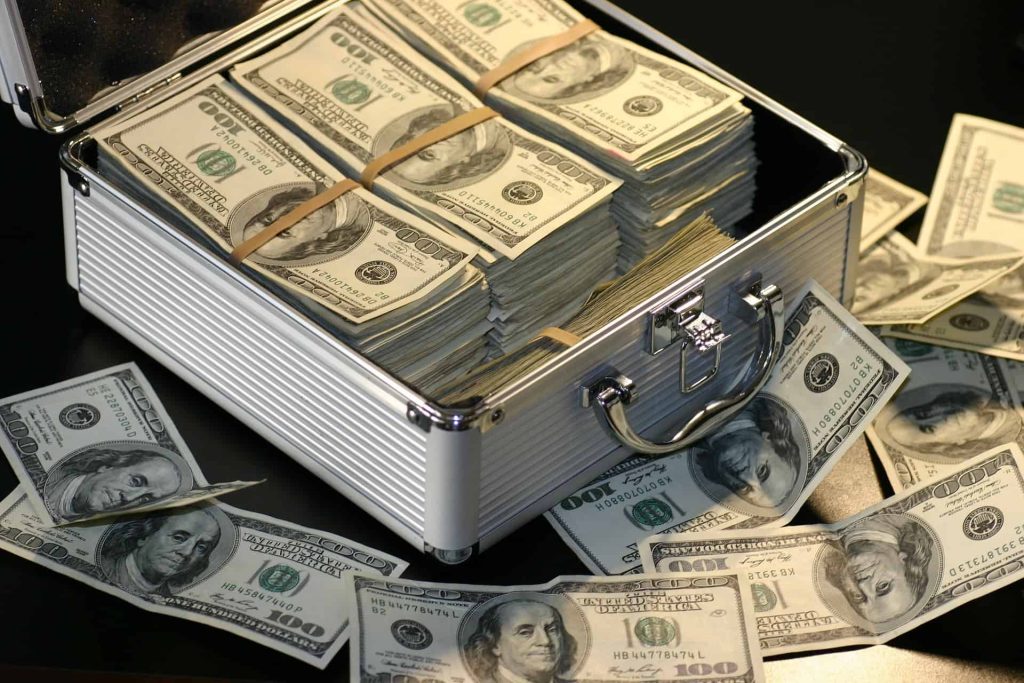 When you're saying to yourself, "I need money," it's not a bad idea to plan ahead a little.
You can maximize the money coming in without having to do anything extra.
You have to buy products anyway, right?
So, in addition to monetizing blogs, renting your bike, or whatever passive income streams you have coming in, you can get into cash back programs.
These will apply points to some of the purchases you make and that will result in cash back for you—when it comes time to redeem your cash back, it plays out kind of like passive income.
Cash back, want not, right?
Cash back on your purchases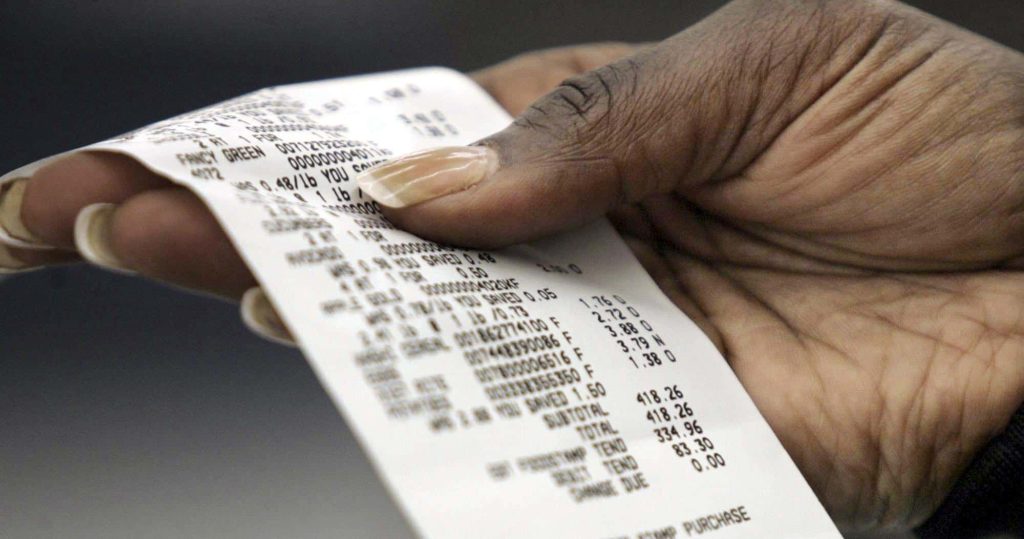 There are quite a few affiliate marketing companies out there.
They get money by driving customers to their affiliates, and they do this by offering cash back deals.
Ebates, now re-branded as Rakuten, has a simple model along these lines.
They have agreements with various companies, such as Target, eBay, Best Buy, etc.
They have more than 2,000 affiliates.
If you buy something from these retailers, you get cash back, sometimes as high as 10%.
What they're paying you is half their commission.
The money goes into your Ebates account. You then withdraw as you see fit.
Dosh has a similar setup. Like Ebates, they are linked to all sorts of businesses.
You link your credit and/or debit cards to Dosh and when you spend money with one of their partners—all sorts of businesses—you get cash put back on your card.
If you check out the businesses they partner with, you'll surely find a few you like.
Ibotta may be the most beneficial and widely-applicable of these apps.
You download it and find which items will give you cash back when you purchase them—this includes common stores such as Kroger, Walmart, etc., and all sorts of national online brands.
You scan your receipt and send it in, then cash is immediately added to your account, which you can send to venmo or paypal.
It's sort of like coupons for all sorts of items.
Benefit of price-matching policies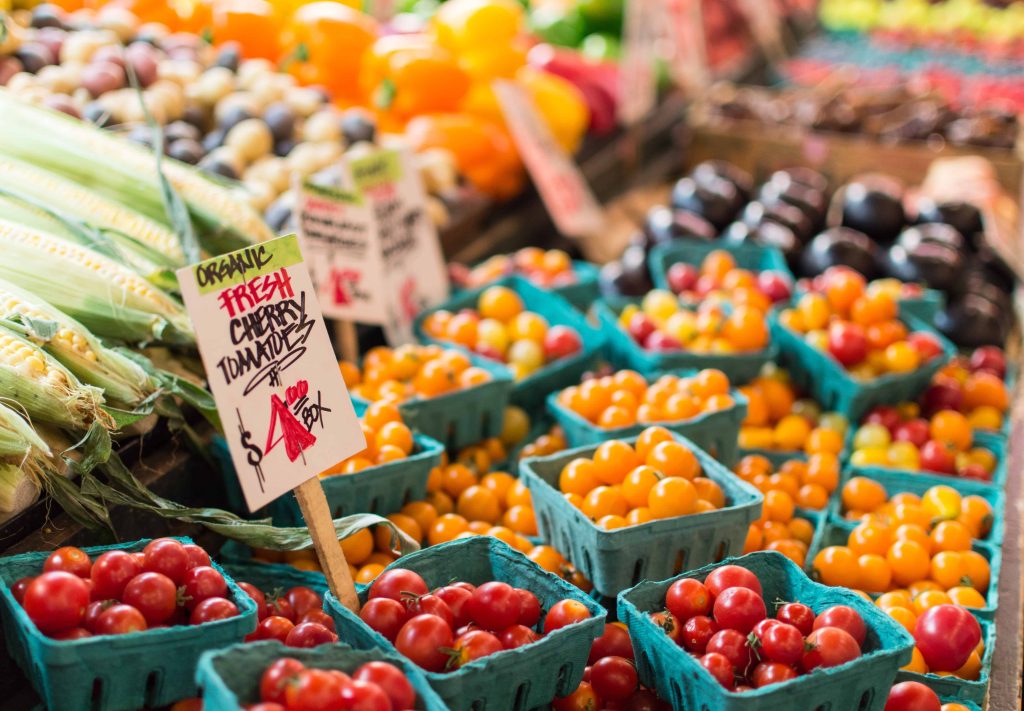 Price-matching programs can be beneficial, and can really work in conjunction with other passive-income streams.
If you are in cash back programs or earn-as-you-shop online systems, also matching prices can add up to a nice savings overall.
One of the leading price matching dealios is Paribus which has some interesting features.
The main way it works is that if you buy a product online from most major retailers, then find it is on sale at a lower price elsewhere, Paribus comes to the rescue and pays you the difference.
Now, it does another interesting thing, which is to get you a refund if you've paid for guaranteed shipping and your item didn't come on time.
This is an overall frugal strategy, coming at money saving from many angles.
How To Make Money Fast: Snap those receipts!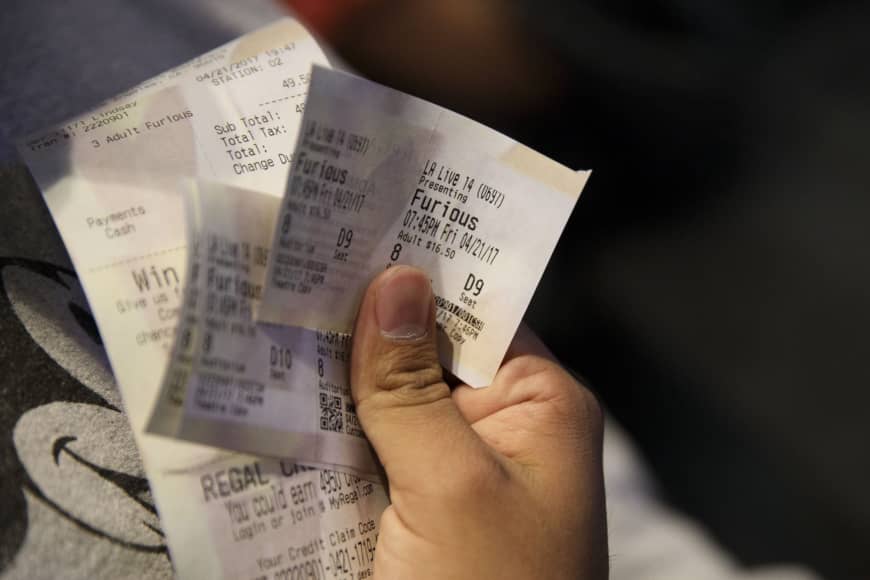 Hey, you've been working on your photography chops, right? Why not make some money taking pics of your favorite receipts?
Using, as one example, ReceiptHog you can earn a bit of extra money for literally nothing.
This is not about taking advantage of certain sales, answering survey questions, etc.
What you're doing here is shooting photos of your receipts and getting a little money for it.
They have to be from approved stores, but you're not going out of your way to buy something specific, just buying whatever you want.
There are a few complicated ins and outs, but in general, you get what they call "coins" for receipts, and then a thousand or more coins translate into cash.
It isn't a goldmine, just a way to keep on your toes, go through a bit of effort day to day, and making it a lot less likely that you'll run out of funds.
Cancel Useless Subscriptions
I think we all know how annoying it is to find this charge on our credit or debit cards, and say, "I don't need this service anymore, I need money!" Sometimes you thought you canceled a subscription but you're still getting billed for it.
Well, saving money is as good as bringing in more money, right?
Take a look at Trim to see how the app can help.
On the subject of keeping recurring charges under control, that's just one of the things Trim does.
It will alert you of payments that are about to come up and you can select which ones to get rid of.
Now, the app also analyses your spending, and it advertises the ability to actually negotiate some of your bills, such as your cable bill.
This is all about taking control of your financial life, and realizing there are little differences you can make.
How To Make Money Fast: Get a Sign-up Bonus from a Bank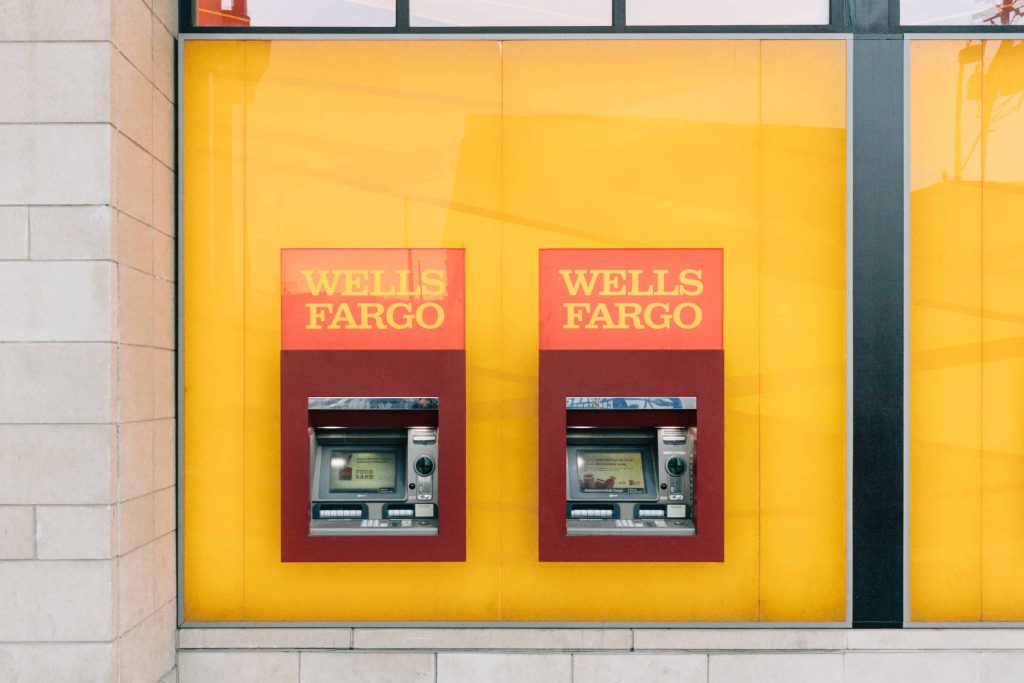 One of the interesting things about opening a checking account is that you often have incentives to do so.
Banks definitely want you money in checking or savings accounts. But what they really want is you to open up IRA accounts or get car loans through them, etc.
That's why they compete against one another—that's where the real money is at.
Therefore if you open multiple accounts, perhaps keeping just the minimum amount in them (if there is one), you can gain from the shiny introductory bonus offers available.
For example, Chase offers nice array of different incentives, and if you open up both a checking and savings account, you'll pocket $350.
Now, you have to abide by the terms of the account, and it's crucial to read the fine print with any contract you open, of any kind.
If you have and HSBC it's worth looking into their incentives.
They too zoom up into the dizzying heights of $350 cash back, but that's with a minimum deposit of $5,000.
Using the account as your main account and depositing your work checks into it through direct deposit is a really good way of being sure to keep the right balance for this account.
TDBank has a specific incentive program that gives you $300 when you put direct deposit on your account with them.
The moral to this story is to be aware of which banks offer the best bonuses, how they work, and what's available to you—make your money work for you, as they say.
Does the Gov't Owe You Money?
Here's something interesting.
There are people across the country who are actually owed money by the government.
Some folks may have money from pensions, tax returns, government benefits, etc.
Through glitches or changes in laws, one ends up with money they didn't know about.
Don't let the government keep your cash.
But here's something else not to do. Never listed to come-ons from companies that say if you pay them they'll find the money you're owed.
No.
Governments are good for more than people give them credit for, and one of them is providing free tools to find the money owed to you.
They're not hiding it.
As one example, if you're a veteran and may be owed some unclaimed benefits, you can search a database just for someone in your situation.
Also Unclaimed gives you a really good overview of how to take care of business with the government!
How To Make Money Fast: Other options, What to Avoid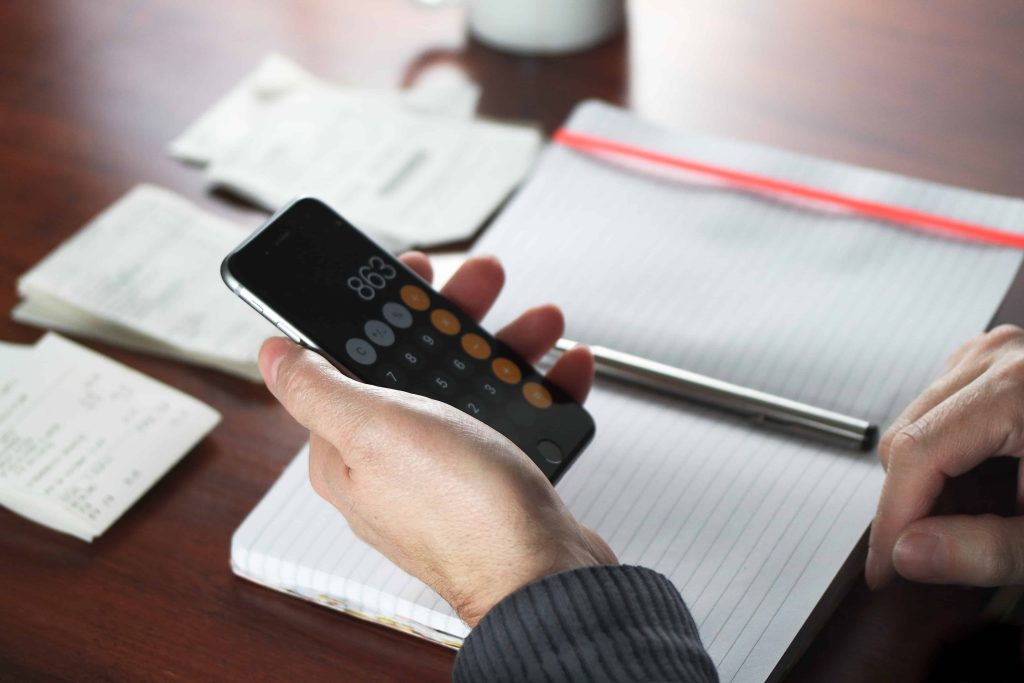 Hope springs eternal.
What you're trying to do is make money and keep your financial life afloat.
That means you can't give up.
It's possible that some of the offers you checked into weren't for you, or didn't add up to as much as you need.
Maybe bad luck jumped on you and threw a tide of expenses at you that rose all the way to your forehead.
These next tips and suggestions are for when other things haven't worked and things seem a bit rough.
There are also different ideas and approaches, and were here to reveal a bunch of them to you.
Borrow From Friends & Family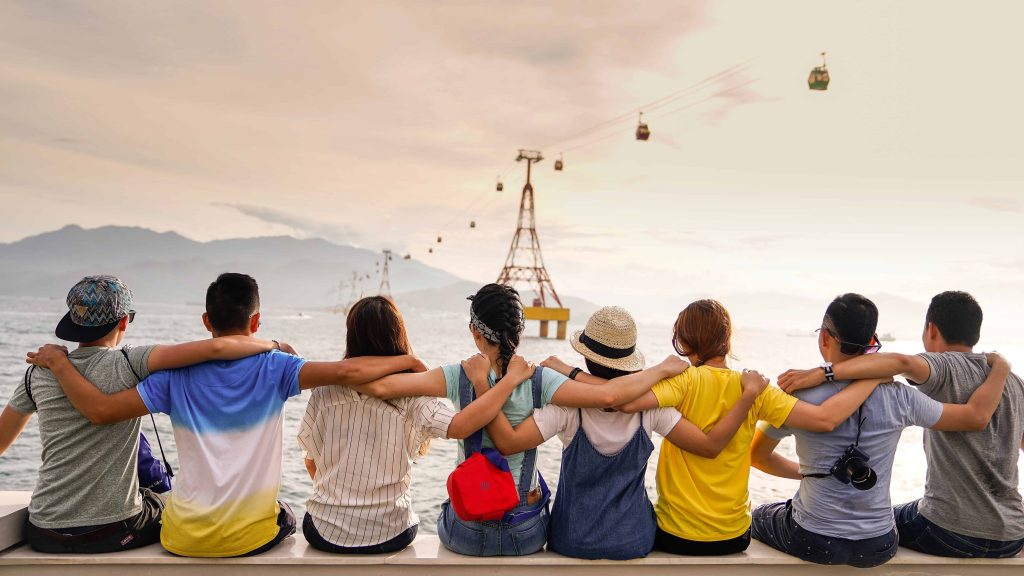 Here's the thing about financial problems: everyone has had them.
And you have people in your life who want you to be happy.
As long as some of them can spare some cash, in many cases, they'll be happy to help you.
Here are some thoughts.
One thing to consider when asking a sibling, a long-time friend, etc., for cash, is that if you've gone through a lot of effort previously, do mention that.
There's nothing wrong with simply letting the potential lender know where you stand.
They will appreciate it.
Depending on your relationship with the person, you may wish to mention, as soon as possible, that you want to draw up a repayment schedule, or tell the person your plan to pay it back in full in three or four months.
After you've borrowed the money, you can keep plugging away on some of the strategies we've discussed here—you should have 3-5 passive income streams coming in—if you've let some of them droop for a while, get them going again.
Try to be a bit extra frugal, really strategizing at the grocery store, finding ways to cut down on your daily coffee, etc.
You need to be sure to make those payments, though don't let yourself fret over them unnecessarily.
Try Peer to Peer lending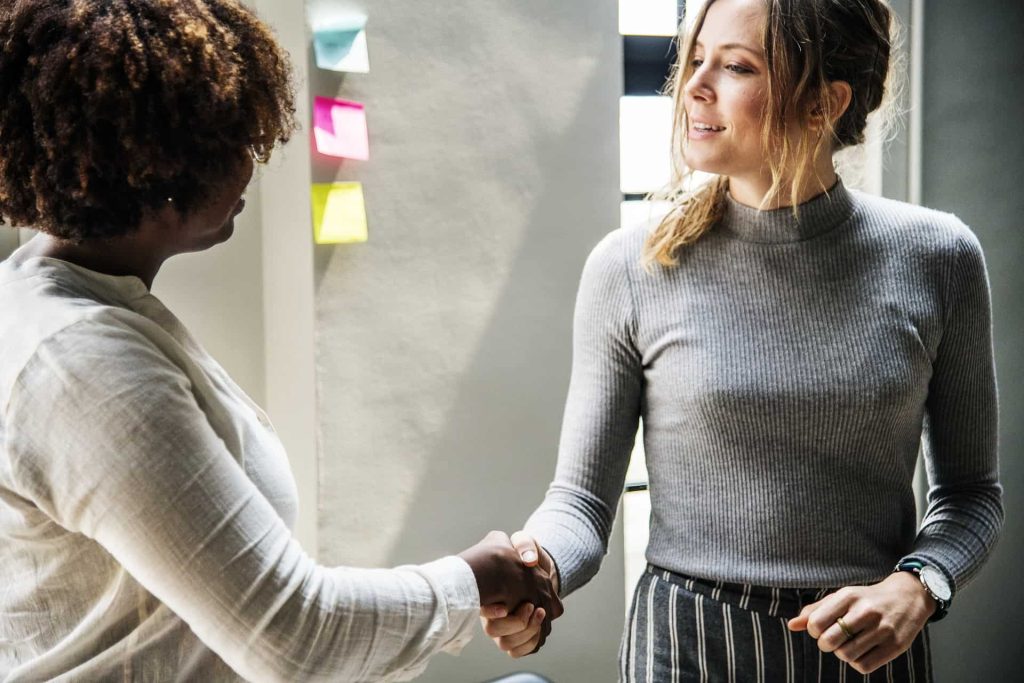 Are you familiar with peer-to-peer lending?
Not everyone is.
Peer-to-peer lending is kind of like getting a ride with uber.
The loan you're getting won't be from a bank or some sort of big, scary financial institution.
Lenders who work in this realm are small businesses, or even individuals who have the money to front and who'd like to make a few extra dollars from interest.
To get started down this avenue, go to a p2p platform such as Prosper.
A lot of people find this way of doing things to be a bit more liberating, particularly if they've been turned down by banks previously.
Prosper can help set you up with a lender, who will have to decide if you're a good risk.
Having good credit is definitely a plus—you can search for loans with low interest rates, but your credit will have to be solid to qualify.
You can also use Prosper as a way of consolidating your credit card debt and having one payment per month.
That will save you an awful lot of money on interest, and that may be enough.
It can sure help you avoid late fees.
Avoid Cash Advances
Basically, if you're looking for ways to bring home a bit of extra money, the last thing you want is to end up costing yourself money.
You can't have the whole thing backfiring on you. We've outlined an awful lot of opportunities for you.
Almost all of these involve getting free money, even if it means selling some kind of possession.
What you don't want to do is dig yourself in deeper and end up multiplying your problems.
If you have credit cards and you can get cash advances, that is probably not the road to go down.
The problem with the cash advance is that you have to pay it back with interest.
When you simply inflate your bank balance, that doesn't mean your income is higher or that your financial situation is any better—it's an illusion that's easy to fall for.
Meanwhile, your credit card bill for that account has now mushroomed, and by the time you pay down that advanced, you've paid a bunch in interest, with the risk that you'll also owe late fees.
But here's another snag.
Because you've gotten a bit of cash from your credit card, you've created the illusion that you don't need to bring in a bunch more.
You've lost your motivation to keep bringing more in.
It's a bad habit and mindset to get into and it will stop only when you put your foot down and say, "enough, I need money, not money I have to pay back with interest."
Stay Away From Payday (Loans)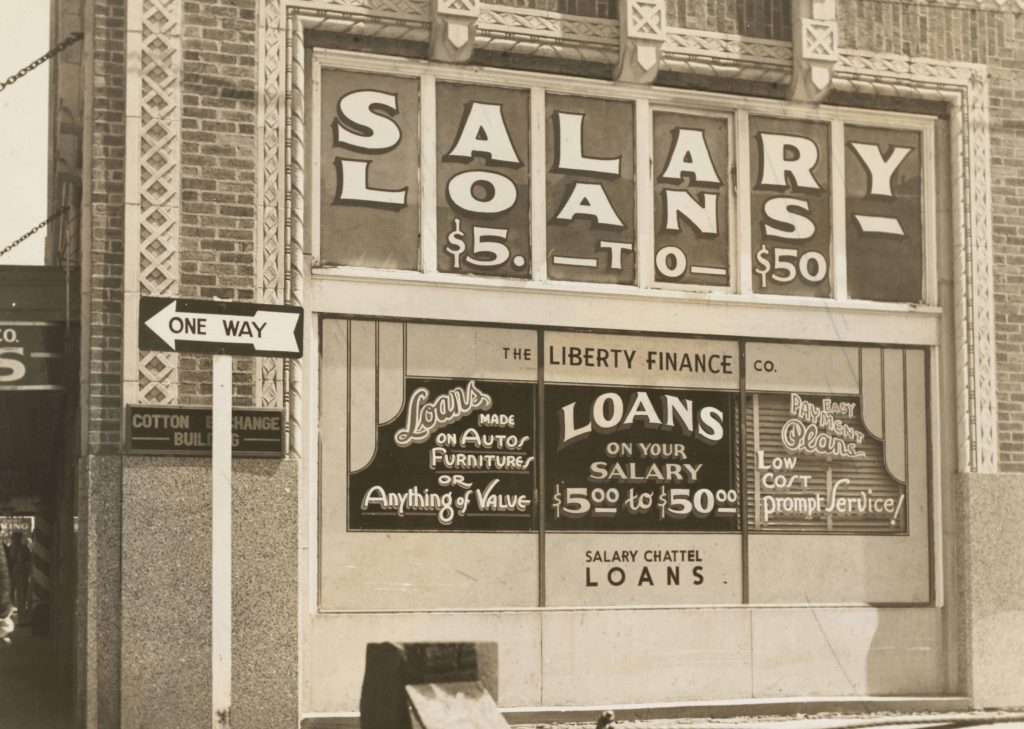 We've all heard about "payday loans." An ominous phrase, right?
Now, you probably know that payday loans are a lot different from the p2p lending we outlined above.
Peer-to-peer loans, if your credit is solid, have normal interest rates and normal terms.
The consensus is that the folks offering these loans are trying to make some money, not trying to fleece you, like the payday lenders are.
The reason to avoid these payday loans is that all tack an origination fee onto the cash they give.
So, if you take out a loan of $200, you'll be charged between $250 and $275.
When your paycheck comes, are you going to have $50 dollars or thereabouts to pay on top of what you took out?
What if you can't pay it back when the paycheck comes?
This is what people mean when they say a debt cycle, getting further and further behind and spinning around the cycle.
A "be smart, don't start" approach is crucial here.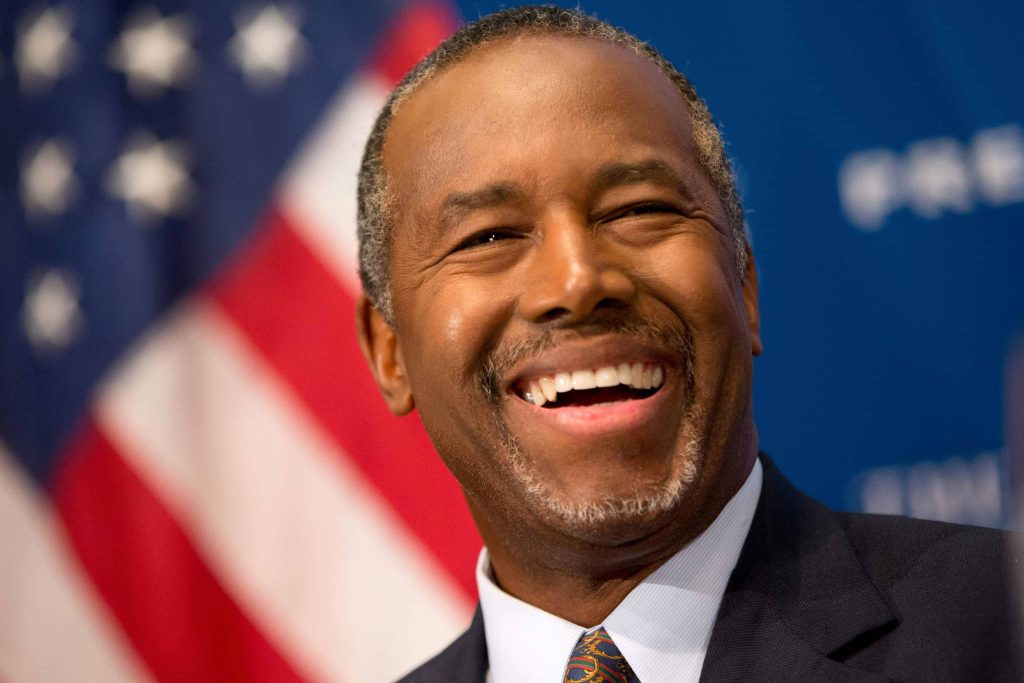 It may be expensive to live in the modern world.
Yet, it's the modern world, with its peculiar ways of marketing and all of its complexities, that can help you dig out of it.
Because of all the ways we are so very interconnected, there are great opportunities to make cash.
The main thing is not to get down, psychologically.
Remember, once, Dr. Ben Carson was on food stamps; as was Bruce Springsteen and all sorts of people who went on to be either rich or powerful.
Or both.
It's not about how many punches you land, but how many you can take.
So get those gloves up, use some of our tips, and may your future be bright.