HP instant ink promo codes see a lot of hype as being an amazing new tech developments.
Use HP Instant Ink Promo Codes when you enroll in any of HP Instant Ink Program frequent printing plans to get up to 7 full months of free printing.
That's how one gets free printing!
We now can share documents with all sorts of cloud apps; presentations or other documents go straight from a laptop to a screen, via projector.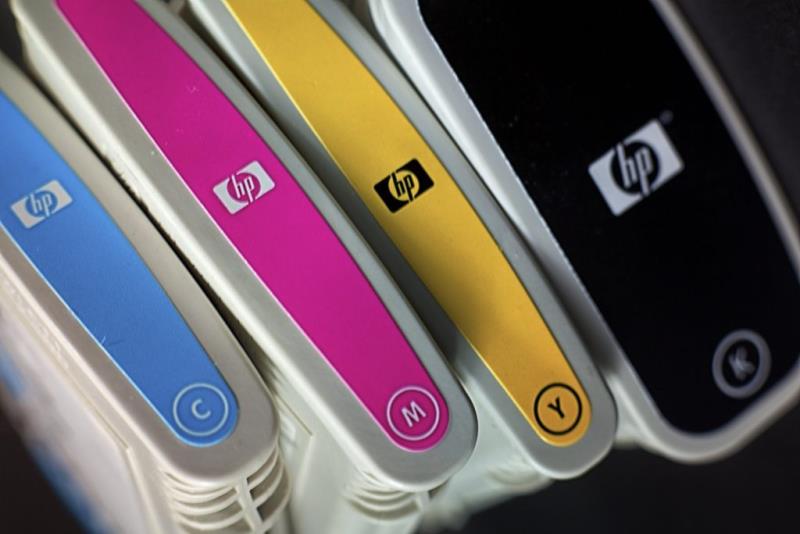 People can carry coupons or directions on their cell phones rather than having to print them out.
But people still print!
And it can be expensive.
Ink jets run from about $20-$60 and usually print about 250-300 pages, and that's on "save ink" mode, which prints lightly.
In some cases, you have to have a full cartridge with all the colors just to print in black and white.
No matter what great innovations we have, you still have to print.
It's just not the same to e-mail (or post) invitations to your daughter's graduation open-house or your wedding.
You want photos of your loved ones to hang on your fridge, etc.
Printing coupons or sporting event tickets is sometimes necessary, if only as a backup in case you should forget your phone.
Some people may want print records of receipts as backups to electronic records-and that's smart.
Further, whether writing memos, business documents, letters, or creative works, a lot of folks would rather edit and proofread on paper than on a screen.
And doesn't your ink jet always start printing streaky, half-there characters right when you need it?
Is it possible to stop the madness? How does one get free printing? By printing everything on your work printer? Printing and dashing at a local photocopy shop?
Just stop printing? Well, no, there's a better way.
HP Instant Ink Program
You don't want to run out of ink and miss some deadline while a cartridge you ordered is still in the mail.
Here's how the free HP Instant Ink Program works.
You enroll in the program and set things up so that your printer communicates with HP through your wi-fi.
It tells HP when your ink is low and they ship an ink jet to your door in no time flat.
Well, what does any of this have to do with free printing?
It's not exactly that the cartridge is free-details will follow-but any plan in the program rewards you with some free printing.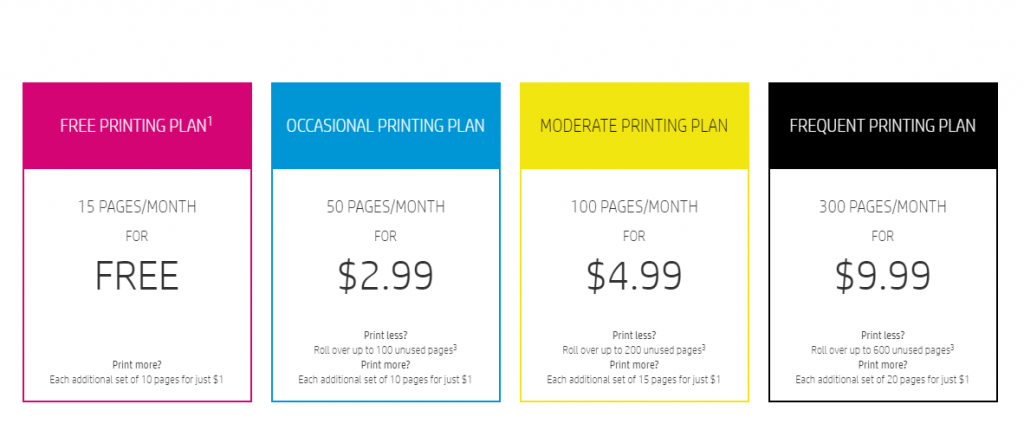 Let's break it down.
Free Printing for Life
The free HP Instant Ink Program isn't all-in-one.
Instead it comes in a few different varieties.
The first one is absolutely free. You don't even pay for the membership.
You pay nothing, and you get 15 pages per month with ink jets sent to you as needed.
So if you need only 15 pages a month, you'll never pay for printing again.
This is great for folks who print photos-its not how much ink you use, it's numbers of pages, so blast out the full color.
Occasional Printing Plan
Technically, this one isn't about free printing, but it's not far.
It sure is cheap. You pay $2.99 a month and get 50 pages per month.
You can roll these over from month to month if they're unused.
That's similar to paying $12 for an ink jet, except that you don't have to print in "save ink" mode-its about pages, so forget about printing faint text.
Moderate Printing Plan
This variety of the HP Instant Ink Program allows for a nice, relaxed 100 pages per month at $4.99.
You can think of it like free printing for all the pages beyond what $4.99 is worth.
Frequent Printing Plan
If you're working on a two-act play or a book of poems, the Frequent Printing Plan allows 300 pages a month at $9.99 total.
Each of these plans has an individualized charge for when you go over.
It's worth emphasizing that these plans allow for the member to roll over unused pages.
That way, when you have uneven months, print-wise, you won't be losing out on your less inky months.
Another thing is that you can cancel at any time.
You're not locked in to a year or anything like that.
Free Printing
Now, as you can see, you get truly free printing for all of eternity, as long as you stay under 15 pages.
But is that all there is? Fifteen free pages?
No, we just showed you the plans, above.
But there's one level higher you can take the HP Instant Ink Program it to. And that's with Promo Codes.
Be sure to use promo codes when you join the free Instant Ink Program !
If you don't use promo codes, you're looking at great discounts and rewards, but no so much actual free printing.
Now, if you do a google search for free "HP Instant Ink Referral Promo Code," or "free HP Instant Ink promo codes", or "Free printing promo codes", or "Print for free promo codes" you'll get the information you need.
HP has no problem honoring these HP instant ink promo codes.
In fact, they state that they give free months to unlimited people you refer through your HP Instant Ink Program promo codes.
Then, you can share your promo codes and when someone else signs up, you get another promo code.
Here's an example of one that should work:
Promo code: s6Pn9
This is not cheating in any way-they want more people to sign up.
So, finding a HP Instant Ink Program promo code isn't very hard, and then you can share yours via social media or some other forum where you can reach people, and go from there.
If ten people sign up, there's ten months, almost a year, of free printing right there.
Discounts
Well, call it boundless generosity, think of it however you will, but in addition to all the free printing in the plans, HP is handing out discounts on top.
For example, signing up for a HP Instant Ink Program Frequent Printing Plan will net you 7 full months of free printing.
It starts out with what they term a 3-month free trial; you then are granted 4 months to redeem later.
So that's 7 months not counting what you bring in via promo and referral promo codes.
How assertive you are with those promo codes will determine how close you can get to years and years of free printing.
Program Printers
One of the requirements for joining this free printing program is to have a printer that is compatible for it.
The newest models of Hewlett-Packard will all be compatible.
If you have a model from several years ago, you can go to the HP website and look it up, or contact free HP Instant Ink Program customer service.
Even if you have to go out and buy a printer, some of them are very reasonably priced, and few of them will run much more than $60.
Here are a few to recommend if you're in the market for a printer for the invisible ink program.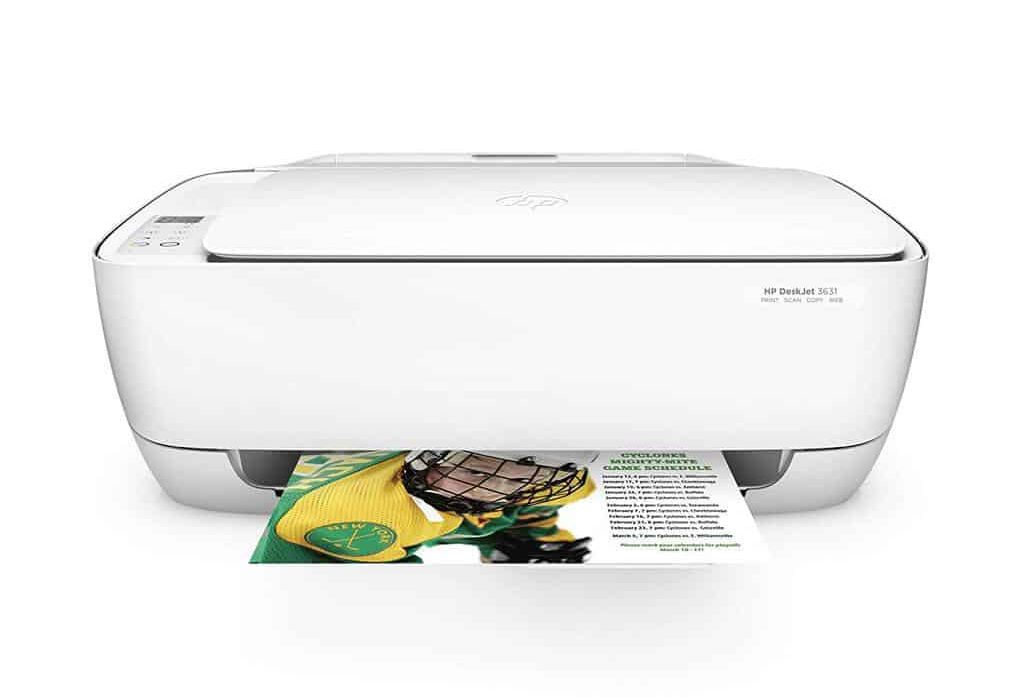 Price: $
Print Quality: 4800 x 1200 dpi
Photo Options: photo editing, custom templates, fonts, borders
Wireless: Built-in
Perfect for: Home or small business
HP Instant Ink Program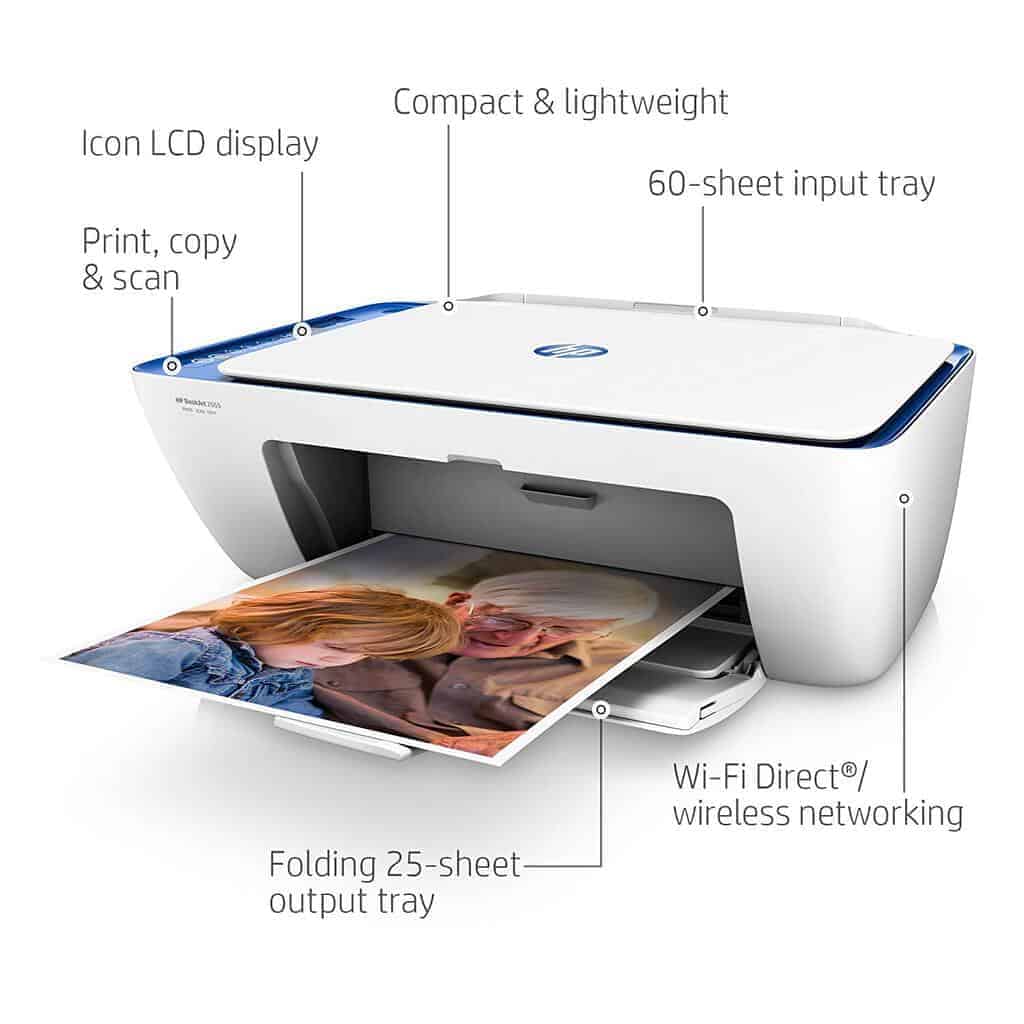 Price: $$
Print Quality: 4800 x 1200 dpi
Perfect for: Home and office
This small machine with a very sleek and clean design is affordable and easy to use.
You may receive a $5 free HP Instant Ink card when you order-be sure that before you check out, you're eligible for some sort of discount in the HP Instant Ink program right off the top.
Price: $$$
Speed: 8 pages per minute
Print Quality: 4800 x 1200 dpi
Wi-fi: built in
This is one sharp-looking machine.
There's no need for printers to look space-aged or somberly business like.
For the human scale, this printer has a non-imposing, friendly look.
It comes with HP Instant Ink Program four months of free printing.
You can connect your smart phone to it to print from another room or wherever-multi-tasking.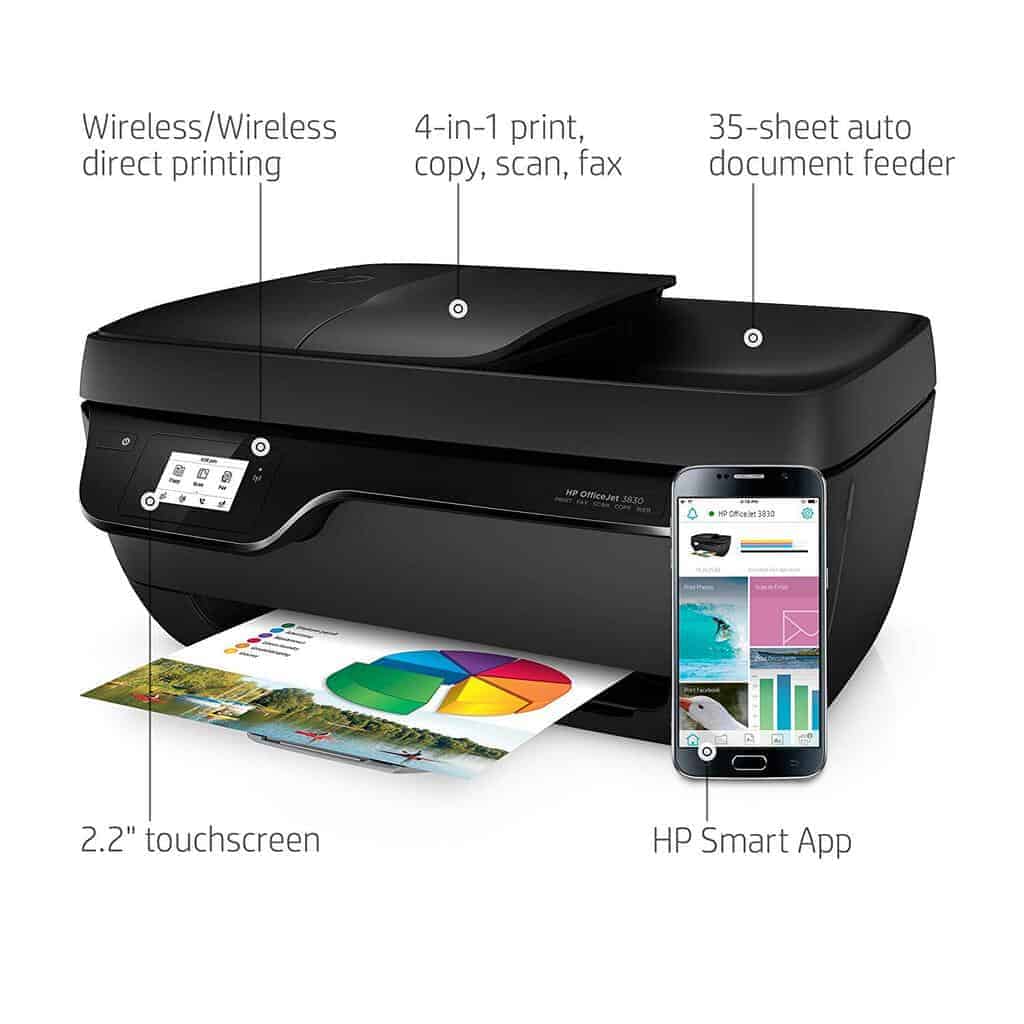 Price: $39.99
Speed: 7.5 ppm black, 5 color
Print Quality: 4800 x 1200 dpi
Wi-fi: built-in
This is a good example of a compact, inexpensive machine that doesn't take up space and can fit on a light shelf; it's particularly good for medium-light printing, and at a price less than most ink cartridges, it's no problem.
Your HP Instant Ink savings will pay for it swiftly.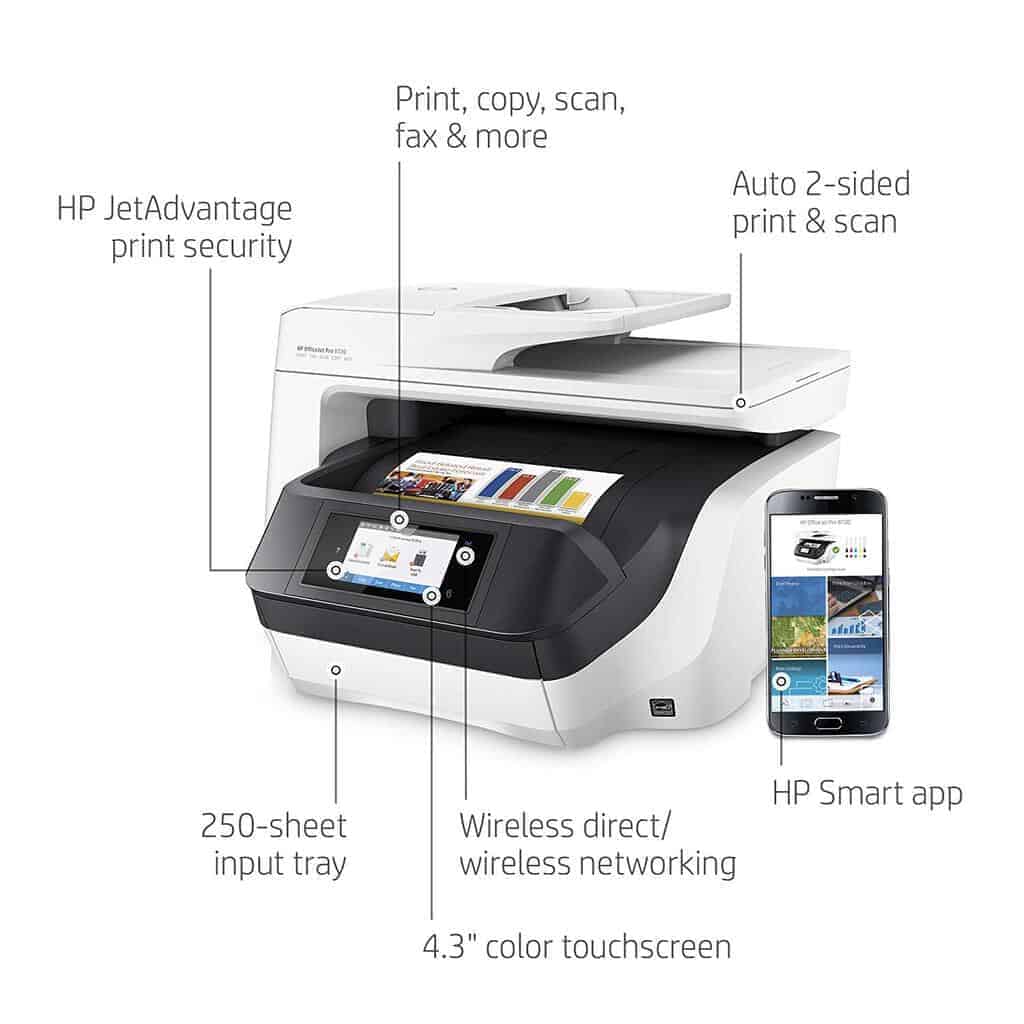 Price: $$$$
Print Quality: 4800 x 1200 dpi
Speed: up to 24 pages per minute
This all-in-one printer packs a wallop, particularly for the price.
It's a lot faster than the others we're featuring, particularly if you're specializing in text.
It's a good machine for high-volume printing, the machine for the Frequent Printing Plan.
It also offers scanning, faxing, and copying.
History of the free HP Instant Ink Program
The HP Instant Ink Program from Hewlett-Packard has been in play since 2014.
That was quite a few years into the environment in which even your grandmother had a facebook account, meaning lots of pictures.
What grandmother can resist printing out all the pictures of the grandkids playing baseball, dancing at recitals, living and loving.
Around that time, we get into more and more people owning phones that take perfectly good photos.
Software comes about that applies filters (think instagram) and can make photo-collages.
That really puts an increased demand on printing, aside from all text-based printing.
That means more and more complaints about the high price of ink jets.
If businesses respond to anything it's the will of consumers.
They then started finding ways to produce less expensive ink jets.
It was also around 2013 that all sorts of companies started going to subscription plans.
Instead of asking customers to pay a couple hundred dollars all at once, Adobe and Microsoft and others began offering all sorts of programs at varying subscription rates to reach a wide variety of people who can better afford the product if they pay for it month by month.
When HP decided to set up its own ink service it decided to juice it up with not only a wide variety of plans, but also quite a few incentives.
It steadily grew to well over 2 million subscribers-that shows you that it's not a program that's likely to go away anytime soon.
It has more than enough satisfied customers.
The cost per page usually runs about 3.5 to 4 to 5 cents per page.
One of the things the satisfied customers appreciate with the HP Instant Ink Program is that you pay for the page, period-no distinction between black-and-white and color.
And, as mentioned, people really enjoy the fact that the charge is per page, not ink.
When you run out you just order more ink, and you pay your monthly fee.
Getting the Most Out of HP Instant Ink Promo Code
One thing to help you enjoy the program the most is to be aware of pages you've printed.
What you don't want to do is go over the limit, not very far anyway.
Yet, then again, if you keep track of the free months of printing you have, you may find that everything works out well anyway.
Another thing to keep in mind is that if any page goes through at all and prints any number of lines, that counts as a page.
Sometimes there are partial pages at the end of jobs that come out and don't have any real content on them.
You can use the function of printing certain pages, such as 1-2, etc., using the print preview, and make sure this doesn't happen.
Make sure you get all the rebates possible.
The best way to get the most out of the HP Instant Ink Program is to make sure you get all the rebates possible.
Be sure to be in on all the possible free months that come with your enrollment in the program.
If a particular site you're at doesn't offer rich rewards, go to a different one.
Then, it's all about those promo codes.
Not only should you use them, but be sure to distribute promo codes as well.
This is really the way to save plenty of money.
In conclusion, HP enjoys giving out free services.
Its model involves incentivizing people to sign up for their services so much that they can't help but share with their friends.
What they want is people enrolling in the plan-you get to take advantage of free printing in the process.
Image by
Randy Heinitz
via
Flickr