Money makes the world go round. And for some people, their bank accounts can spin the dial like a roulette wheel dancing on the casino floor. High-powered attorney Ken Nugent is one of those lucky few, but what is Ken Nugent's net worth?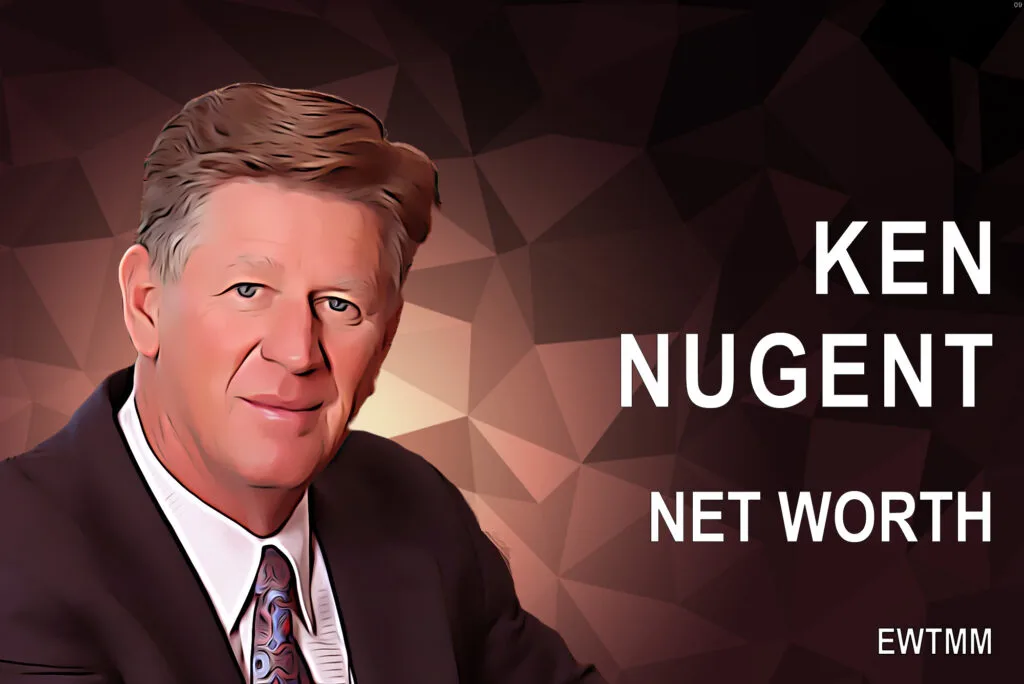 | | |
| --- | --- |
| Net Worth 2023: | $10 Million |
| Born: | May 21, 1955 |
| Age: | 68 |
| Native Country: | United States |
| Place of Birth: | Georgia |
| Source of Wealth (SOW): | Legal Services |
| Updated: | August 8, 2023 |
As a well-established lawyer in Georgia, Ken Nugent has generated significant wealth. The law firm he founded has won many personal injury claims.
These can make a lot of money for clients and their legal teams.
What is Ken Nugent's net worth? It's enough to make you want to study for law school exams, that's for sure. Keep reading to find out exactly how much money Ken Nugent has.
The Early Life of the Wealthy Lawyer
Ken Nugent was born in Georgia, where he still resides. While many sources say he was born in 1959, his actual birthday is most likely a little earlier.
His law firm's Facebook profile shows a post celebrating his 65th birthday toward the end of May 2020. And a local newspaper put his age at 66 years in early May of 2022.
This means his birthday is most likely sometime in mid-May 1955, not 1959 as other outlets report.
Academic Excellence: Ken Nugent's Education Background
Like every attorney, Ken Nugent has an extensive education. And he attended two top schools in the United States. This gave him the background to generate some serious money.
Mr. Nugent first obtained his bachelor's degree in 1977 from the State University of New York (SUNY). The school is in Albany, New York.
He immediately went on to study law at the prestigious Emory University School of Law. Mr. Nugent obtained a Juris Doctorate from the Atlanta-based institution in 1980.
Ken Nugent immediately started practicing law. If you're wondering how did Ken Nugent get wealthy, his legal education is at the heart of it all.
The Man Behind the Scenes: Ken Nugent's Personal Life
The Ken Nugent Law Firm plasters advertisements across Georgia. But his personal life is more private.
What we do know is that Ken Nugent resides in the Atlanta metro area. And he has five children, including two daughters and three sons.
While five kids can be expensive, someone with the money Ken Nugent is making doesn't have those concerns.
Sadly, an In Memoriam post on the law firm's website shows that Ken Nugent and his family went through a tragic ordeal in 2021.
Ryan Horn, Mr. Nugent's son-in-law, passed away due to cardiac arrest. He left behind his wife and Ken Nugent's daughter, Kristie Horn, and their children.
How Ken Nugent Built a Personal Injury Empire
Ken Nugent opened his law firm, Kenneth S. Nugent, P. C. , more than 35 years ago. It now has nine offices in Georgia with 42 practicing attorneys on the team.
The organization focuses on personal injury legal claims. These include medical malpractice, motor vehicle accidents, and wrongful death.
Some of these lawsuits can rake in massive sums of money.
What Is Ken Nugent Like on Social Media?
Ken Nugent's social media profiles post law firm advertisements every month or so. Then mention major settlements won and sponsored events in the Georgia communities served.
| | |
| --- | --- |
| Ken Nugent | Social Media |
| Instagram handle: | kennugent |
| Instagram followers: | 707 followers |
| Facebook handle | attorneykennugent |
| Facebook followers: | 2K followers |
| Twitter handle | kennethnugent |
| Twitter followers: | 446 followers |
| Updated: | August 8, 2023 |
How Ken Nugent Gives Back to Others
If there's one thing we can learn from Ken Nugent, it's that going through extra rounds of school can pay off. While not every attorney makes boatloads of money, he has.
The money Ken Nugent is making helps others get on this path as well through a legal scholarship program. Nathaniel Lancaster is one of the 2017 recipients.
Ken Nugent's Net Worth: Rolling in the Dough
Are you ready to find out exactly how rich Ken Nugent is? With more than 40 years of legal experience, Ken Nugent's net worth might make your head spin.
Based on the available information, we estimate Ken Nugent's net worth to be at least $10 million. That impressive sum goes a very long way in Georgia.
How did Ken Nugent make this much money? It's simple, Mr. Nugent helps people sue those responsible for causing damage.
To date, the Kenneth S. Nugent P. C. Attorneys at Law have won over $2.5 billion for their clients.
Many personal injury attorneys take at least 30% of the awarded damages. This means his law firm has likely raked in at least $750 million in total revenue.
Mr. Nugent works as part of a team of 42 attorneys and other staff members. The company also has to cover overhead costs and many other expenses.
Assuming Ken Nugent has earned 5% of this $750 million total, his total earnings are $37.5 million
We can assume that he has paid at least 50% in taxes. And he's likely spent another 25% on raising five children plus other personal expenses.
This leaves him with about $9.4 million before increasing for successful investments.
This puts Ken Nugent's net worth at least $10 million.
Ultimate Ken Nugent' Net Worth FAQ: Your Top Questions Answered
Where did Ken Nugent go to college?
Ken Nugent went to the State University of New York (SUNY) for his undergraduate studies. Then he earned a J. D. from Emory University School of Law in 1980.
How old is Ken Nugent?
Ken Nugent was born in 1955, making him 17332 years old in 2023. Some outlets report his birth year as 1959. But since he celebrated his 65th birthday in 2020, this is not accurate.
How long has Ken Nugent been around?
Ken Nugent has been around since 1955 when he was born in Georgia. He graduated from law school in 1980 and was immediately admitted to the State Bar of Georgia. Then he opened his law firm in 1985.
What is the slogan of Ken Nugent?
The slogan of Ken Nugent is "One Call, That's All." This means if you make one phone call to his law firm, they will take care of the rest and you don't need to lift a finger.
What is Ken Nugent's Net Worth?
As of 2023, Ken Nugent's net worth is estimated at $10 million. Ken Nugent gained affluence through his personal injury law practice.
It is essential to bring attention to the fact that the net worth of Ken Nugent is not publicly available and the specific amount cannot be confirmed.