In 2009 I bought 34 notes (parts of loans) on Lending Club, with an average interest rate of 11 percent.
For three years payments trickled in — or didn't.
I hadn't diversified properly, and I had no way out but to wait.
Defaults knocked my total return down to 5.09 percent.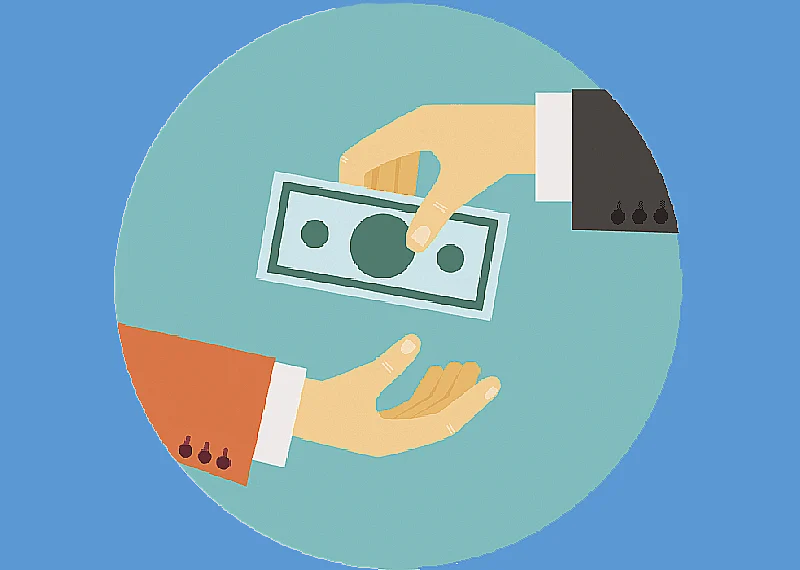 Hey, that's better than a bank account, so I'm investing again.
Now Lending Club's note trading platform even lets me sell my notes if I want to get my money back early.
Would you loan money to strangers?
Why not?
In an editorial on Lendingmemo.com Simon Cunningham points out that the consumer lending industry as a whole has never had a losing year. The stock market, by comparison, has had huge declines that have lasted years.
How to Invest in Peer-to-Peer Loans
People use peer-to-peer lending platforms to borrow money for home repairs, vacations, and other purposes, and investors pool their money to fund the loans.
Lending Club says most clients borrow to consolidate high-interest consumer debts, and their average loan is $14,448.
You might normally feel uncomfortable loaning money to someone with so much consumer debt.
But fortunately, Lending Club screens borrowers and rejects 90 percent of loan applicants.
So you start with the best 10 percent.
More importantly, you can invest just $25 in each loan so, for example, you can spread $3,000 between 120 loans.
Any one default will have a minimal impact on your return. Technically you buy "notes," which represent parts of loans. The process is simple enough.Just open an account, connect it to your bank, fund it, and browse the offerings.
Invest only in loans you feel comfortable with.
Lending Club loans are for three or five years.
Interest rates (at the moment) range from 5.32 (Grade A-1) to 28.99 percent (Grade E-5).
The higher rates are for riskier loans.
You can use automated investing to save time.
For example, you might set a minimum credit score, maximum debt-to-income ratio, and maximum loan size, and have $25 automatically invested into every new loan that meets those criteria.
When borrowers make a payment your proportional share is credited to your account.
You can withdraw money to your bank account any time or re-invest it into new loans.
Want Your Money Back Sooner?
You can cash out of your notes early by paying a small fee to sell them on a trading platform.
They may sell at a discount or a premium, depending on payment history, current credit score of the borrower, etc.
Some investors carefully select loans in order to later sell them for a profit.
I wrote more about the Lending Club trading platform on ThePennyHoarder.com.
What Are the Costs?
Lending Club takes a 1 percent fee on payments collected.
Delinquent loans (over 15 days late) go through a collection process, and you'll pay at least 18 percent of the amount recovered.
There is no extra fee for automated investing.
What's the Risk?
Lending Club performance statistics show that very few investors (less than 1 percent) have lost money if they bought at least 100 notes.
To play it safe, buy only $25 notes and invest at least $2,500.
Many big investors feel the risk of peer-to-peer lending is justified by returns.
The Economist reported in 2013 that Lending Club's largest investor had $60 million in these loans, and larger investments were in the works.
They also noted that Lending Club loans had positive total returns right through the recent recession.
How Much Will You Make?
How your portfolio performs will depend on many factors, but for an idea of what's possible you can look at Lending Club's historical returns.
For example, accounting for fees and loan defaults, Grade A loans have (so far) returned 5.03 percent, and Grade E loans 9.73 percent.
If you invest in only a few notes the lower default rates make higher-grade loans a safer bet.
On the other hand, if you buy 500 notes you can more easily absorb a few dozen defaults and still get a better return with higher-risk (lower grade) loans.
What's the Best Strategy?
When TheLendingMag.com interviewed 30 experts, they had these suggestions:
Diversify
Peter Renton, the Founder of Lend Academy Media, advises that for sufficient diversification you should buy only $25 notes unless you're investing more than $10,000.
Automate
Charles Moldow, a General Partner at Foundation Capital, says you can spend a lot of time investing and reinvesting your money $25 at a time, so it's better to let the automated system buy for you, using solid selection criteria.
Avoid Certain Borrowers
Nick Clements, co-founder of MagnifyMoney.com, has worked at banks and personal loan companies, and he suggests you avoid large loans to people with big credit card debts.
In tough times large payments are often too much to handle, making these borrowers more likely to default.
Reinvest Your Returns
Money sitting in your account doesn't earn interest so many experts stress the importance of reinvesting returns quickly.
Automating the process helps.
Other Lending Platforms
There are many peer-to peer lending platforms, and some experts suggest there is a benefit to diversifying among them.
Here are some that are well-established:
https://www.lendingclub.com – Lending Club advertises itself as "the world's largest online marketplace connecting borrowers and investors."
https://www.prosper.com – Prosper has facilitated more than $3 billion in loans.
https://www.fundingcircle.com/us – Funding Circle focuses on loans to small businesses.
You have to be an Accredited Investor to use this platform.
https://www.upstart.com – Upstart charges no fees to investor, instead making all of their profits from origination fees charged to borrowers.