As a search engine evaluator, you can make money at home in your pajamas, rating search engine results.
Last year I was a search engine evaluator for six months for $13.50 per hour.
And I worked in my sweat pants most of the time.
I made just $740 in my best month, but only because I chose to work less than 15 hours weekly.
More work was available at least 80% of the time.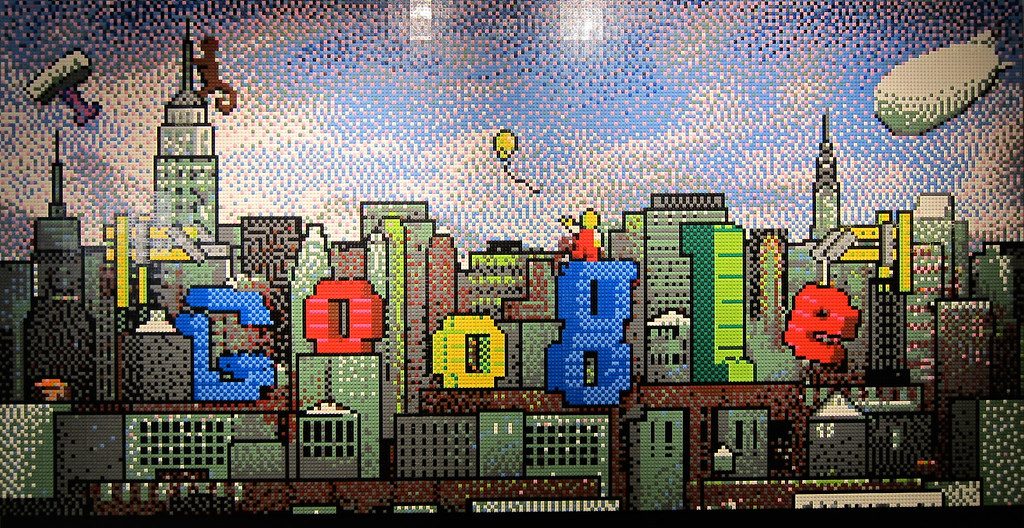 What's the work like?
Sometimes you compare sets of search results to determine which is better.
Sometimes you listen to audio results to rate them on clarity and relevance.
Rating image results is another common task.
I did at least ten types of assignments, and I was able to choose which ones I wanted to do.
Requirements and qualifications vary by company, but in general you need to know how to use a computer and have high-speed internet.
It helps if you have a college degree.
Want to know more about becoming a search engine evaluator? Check this new article on a similar topic.
When you're hired you'll have to study training manuals and you won't be paid for this time.
And you may have to pass a test.
Oh, and you may occasionally have to visit pornographic sites as part of your work.
You can opt out of any tasks that explicitly involve rating porno, but find a few such sites might still slip into the results you're asked to rank.
Just check the box that says "pornography," and keep your computer's virus protection up-to-date.
The Upside of being a search engine evaluator
Here are some of the things you may like about being a search engine evaluator:
Work at Home – You'll have no commuting expenses or time.
I loved the ten-second commute to work.
Work When You Want – Work days or nights from ten minutes to ten hours at a time.
Most companies allow you to choose when to work.
I usually worked an hour or two in the morning, although sometimes I quit after fifteen minutes.
Choose How Much Work You Want – Your contract may commit you to a minimum (mine was 20 hours per month), but you're free to work as much or as little as you want past that, if work is available (tasks were available 90 percent of the time when I logged in to work).
My work hours were about 5 hours monthly toward the end, and although I was not "fired" (you're an independent contractor, not an employee) for missing my minimum, ny contract was not renewed after a year.
Want to know more about becoming a search engine evaluator? Check this new article on a similar topic.
The Downside of being a search engine evaluator
Here are some of the things you might dislike about being a search engine evaluator:
No Benefits – These are typically independent contractor positions with no benefits, and you can be fired for any reason, with no chance to collect unemployment.
You Pay All Taxes – As an employee you pay half of your Social Security and Medicare taxes (7.65 percent), but as an independent contractor you pay the entire amount as a self-employment tax (15.3 percent), in addition to income tax.
You have to keep receipts for expenses and file a Schedule C at tax time.
I just did the work as part of my existing online writing and publishing business, and there were no additional expenses (naturally I already had a computer and internet connection), so tax issues were not an issue for me.
Slow Pay – Typically you invoice the company at the end of the month and then wait a few weeks for the pay to be deposited into your bank account.
That means you might work almost two months before you get paid.
This is no big deal unless you live paycheck-to-paycheck, in which case you should probably get a more reliable job.
Want to know more about becoming a search engine evaluator? Check this new article on a similar topic.
Job related stress
Eye Strain – The work is hard on your eyes.
You might want to do as I did and limit yourself to sessions of three hours or less.
Irregular Work – There won't always be work available, a common complaint from search engine evaluators.
I only ran out of tasks a few times, but if you want full-time work every week this may not be for you.
Tedious Work – You might get tired of the work.
I found it so tedious that by the sixth month I was working one hour per week, so my contract was not renewed.
Evaluators often complain about unpaid training and the lack of available work some months.
But both of these problems are fully disclosed when you apply for the work.
Where to Find These Positions
Here are some of the companies that hire search engine evaluators:
Some companies that employ search engine evaluators also have other work-at-home positions, so you might want to check out those opportunities as well.
Your Thoughts: Would you like to work at home as a search engine evaluator?