Who are the Richest Hockey Players of all time? He aims! He shoots! He scores!
It's a GOAL!
As one of the most popular sports in the world, hockey attracts the richest hockey players to the United States and Canada who dream of playing in the illustrious National Hockey League.
Because of its premier status and competitiveness, the NHL has produced countless superstars like Wayne Gretzky, Bobby Orr and Gordie Howe who go head to head every year in the battle for the ultimate prize in hockey, the renowned Stanley Cup.
While the NHL might not be as popular in the United States as perhaps the NFL or the NBA, it is still adored and followed by many fans who, thanks to their love and passion for the game, can easily turn their favorite players into hockey superstars.
And, with hockey players recognized as some of the toughest athletes in all of sports, it's no surprise that these players bring in the big bucks simply for playing their favorite game.
From walking around with black eyes and missing teeth to proving their grace on skates and skills at scoring goals, hockey players put their heart and soul on the ice all for the love of the game.
But, just like players in the NFL and the NBA, even hockey players have their price.
Coming in at over $50 million, we found 10 of the richest hockey players of all time whose wealth spans their careers in the NHL well into their post-retirement days.
Are you curious who made the list and how much they're worth? Let's take a look at some of hockey's greatest and wealthiest players!
#10 – Brad Richards ($58 Million)
Recently making headlines for bouncing around the NHL from the Chicago Blackhawks in 2014 to the Detroit Red Wings in 2015, Brad Richards is best known for his time with the Tampa Bay Lightning.
Drafted as the 64th overall pick in the 1998 NHL Draft, Richards quickly became a fan favorite on the ice and went on to win his first Stanley Cup and MVP award in 2004.
Debuting as an early record setter and MVP, Richards didn't earn much at the start of his career until he earned a spot on the All-Rookie team, which changed everything.
With a Stanley Cup under his belt (and another to come in 2015 with the Blackhawks), Richards saw bigger and bigger contracts headed his way.
Today, with a net worth of $58 million, we aren't surprised this hockey star keeps signing huge contract deals worth millions with teams like Detroit and Chicago – and with two Stanley Cups, we imagine the deals will just keep coming!
On the edge of your seat and can't wait to read more? Or hey, maybe feeling even just a little entertained?
If so we hope you please consider clicking the share and like buttons below.
Thanks so much!
Richest Hockey Players #9 – Rob Blake ($60 Million)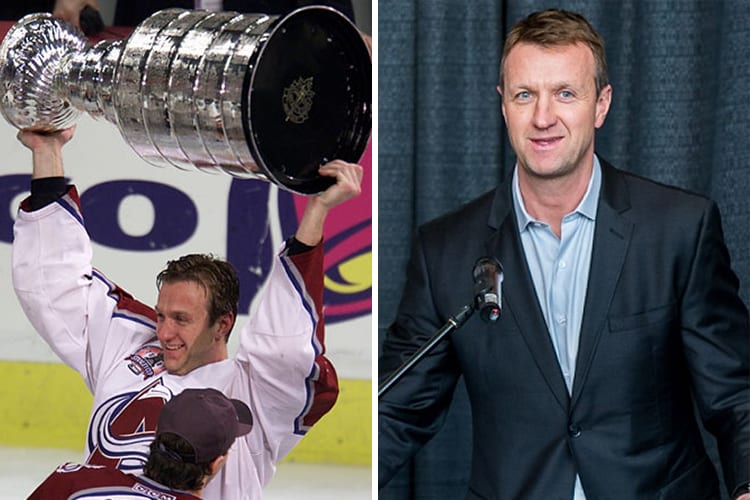 Much like Brad Richards, Rob Blake's entrance into the NHL was far from ceremonious.
Drafted 70th overall in 1988 by the Los Angeles Kings, the Canadian soon proved his talent and was recognized as one of the best defensemen in the league.
Traded after 11 seasons with the Kings, Blake joined the Colorado Avalanche in 2001 only to bring home a Stanley Cup victory the same year.
From there, Blake returned to Los Angeles in 2006 and was traded again in 2008 to the San Jose Sharks where he played until his retirement in 2010.
Selected to six All-Star teams, the legendary defensemen had one of the highest career earnings of all time after he racked up an astonishing $73 million in salary during his 19 seasons in the NHL.
However, for Blake, retiring didn't mean giving up his jersey or his paycheck.
Returning to Los Angeles once again, Blake now serves as the Assistant General Manager for the Los Angeles Kings where his 20-year career on the ice provides insight for his work on the other side of the rink.
#8 – Nicklas Lidstrom ($60 Million)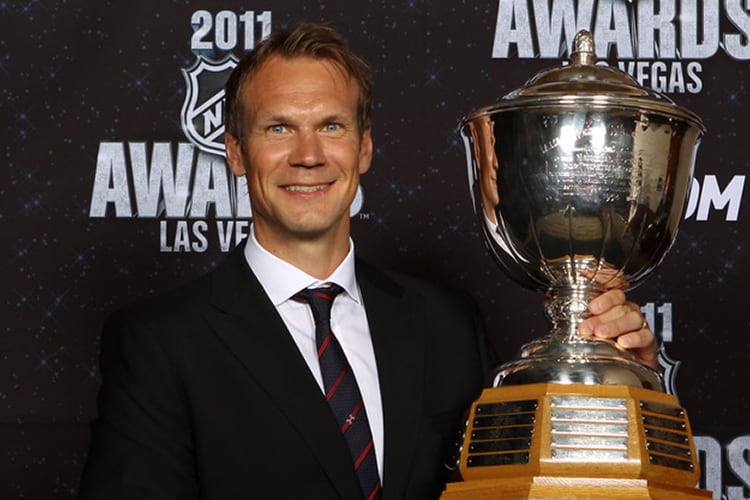 It's no surprise that the Detroit Red Wings have a knack for drafting prime talent out of Sweden with one of their biggest hits being the iconic Nicklas Lidstrom.
Drafted in 1989 as the 53rd overall pick, Lidstrom is a Detroit legend where even his number is retired after an illustrious 20-year career in the Motor City.
With four Stanley Cups and 12 NHL All-Star Games, Lindstrom was finally inducted into the Hockey Hall of Fame in 2015.
With 20 seasons as one of the NHL's leading defensemen (along with Rob Blake), the Swede earned a cool $94 million salary and a net worth of $60 million simply for playing a game he loved.
Recognized as the first European born and trained NHL captain to win the Stanley Cup as well as the all-time leader in games played with a single NHL team, Lidstrom landed numerous endorsement deals throughout the Detroit area but none that meant more to him than being named as an official Red Wings scout in 2012.
#7 – Joe Thornton ($60 Million)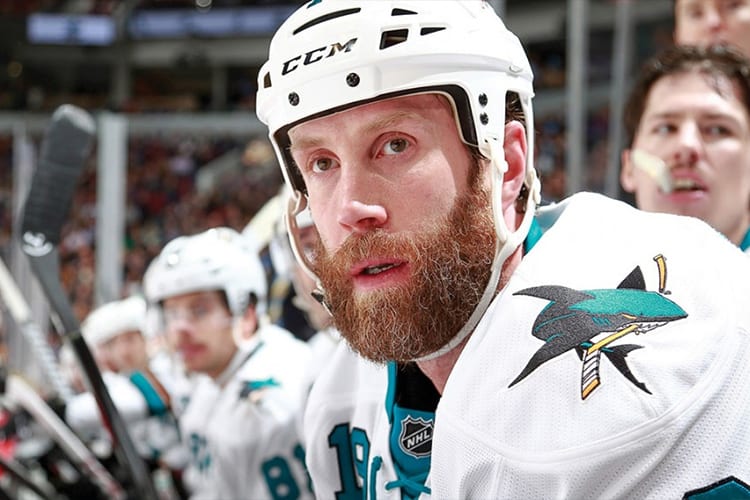 Known as one of the best center's in the NHL, "Jumbo Joe" Thornton was drafted first overall in 1997 by the Boston Bruins.
Standing at 6'4 and weighing 220 pounds, the impending center spent seven successful seasons with the Bruins before he was traded to the San Jose Sharks in 2005.
Recognized as the League's leading point scorer and MVP with an Art Ross Trophy and a Hart Memorial Trophy, Thornton is only missing a Stanley Cup to complete his trophy case.
A six-time All-Star, Jumbo Joe saw his salary start to climb toward the end of his sixth season with Boston.
By the time he joined the Sharks, he was earning an astonishing $6.6 million per year.
Add in endorsement deals and contract increases over the last 10 years and a $60 million net worth definitely won't be the max for this hockey star.
Besides, with his sights set on a Stanley Cup win, there's no denying that Jumbo Joe's paycheck will be just as big as he is!
#6 – Joe Sakic ($60 Million)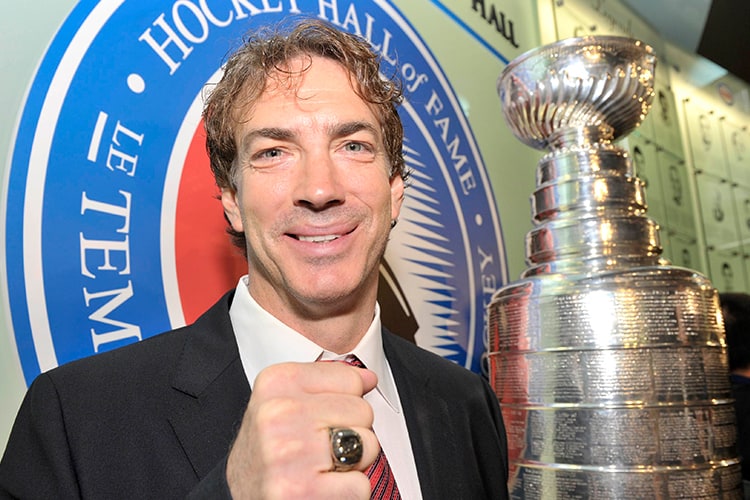 One of the most admired players and team captains to ever play in the NHL, Joe Sakic spent his entire 21-year career with the Quebec Nordiques franchise even when they made the move to Denver in 1995 to become the Colorado Avalanche.
Known for his signature wrist shot (considered the best in the NHL), Sakic helped the Avalanche win two Stanley Cup titles (1996 and 2001) and has a slew of awards including the Conn Smythe, Hart Memorial and Lady Byng Trophies.
Drafted 15th overall in the 1987 Draft, Sakic didn't have to wait long to reach millionaire status.
Earning his first million during his fourth year in the league, he was already making well over $10 million per year by the time he entered his prime.
From the 1990s to the mid-2000's, Sakic was named the third highest paid player in the league, racking up $87.17 million over his epic 20 seasons.
Retiring in 2009, Sakic is still bringing in a hefty salary as a speaker as well as the General Manager for his beloved Avalanche.
#5 – Jarome Iginla ($60 Million)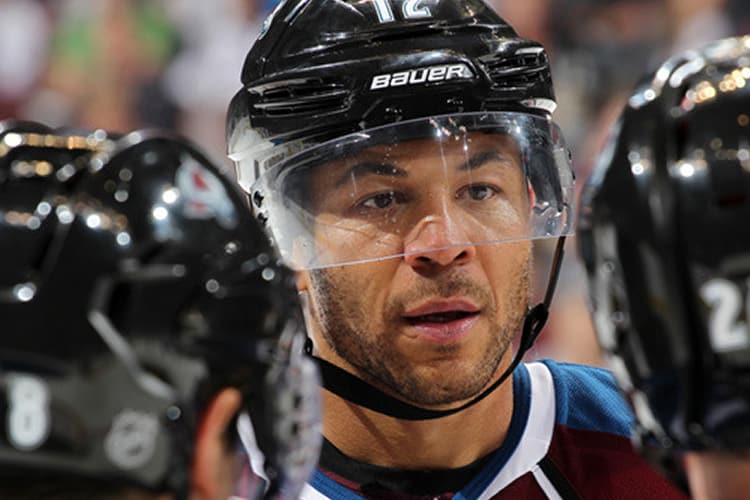 Towering at over 6 feet tall and weighing just over 200 pounds, Jarome Iginla is a groundbreaking hockey star who is recognized around the globe as one of the NHL's greatest players and captains.
Drafted by the Dallas Stars in 1995, Iginla was traded to the Calgary Flames where he became a legend, earning the title as the top scorer in 2002 and 2004.
From the Flames, Iginla joined the Colorado Avalanche, Pittsburgh Penguins and Boston Bruins but is still on the hunt for his first Stanley Cup.
Recognized as the second black hockey player to ever be named team captain, Iginla became one of the richest hockey players in the world in 2008 when he signed a contract with the Calgary Flames that was valued at a whopping $35 million.
Still earning top dollar today with the Colorado Avalanche, Iginla has dedicated his career, fame and fortune to helping the community as he donates $2,000 to Kidsport, a children's charity, for every goal he scores.
As one of the top scorers in the industry, his heart is definitely just as big as his bank account!
Richest Hockey Players #4 – Chris Pronger ($65 Million)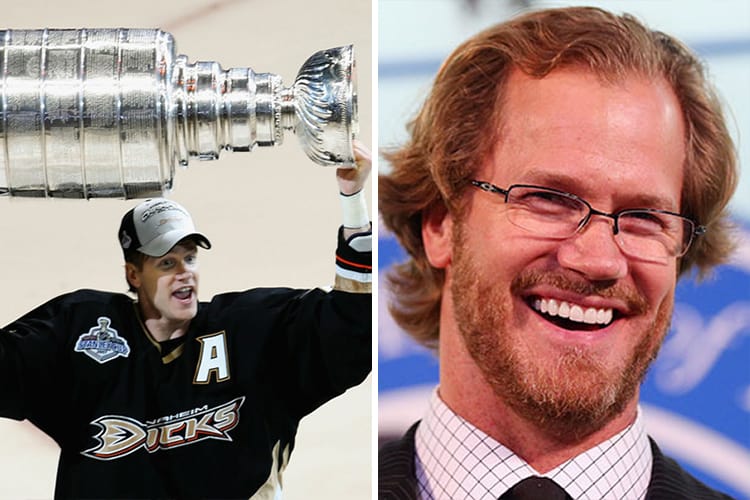 Perhaps one of the most disliked hockey players of all time, Chris Pronger may have been one of the dirtiest players in the NHL but he was also one of the best defensemen of his time.
Drafted second overall by the Hartford Whalers in 1993, Pronger went on to play with the Blues, Oilers, Ducks, Flyers and Coyotes before hanging up his skates in 2011 after concussion-related health problems led to vision impairment.
Winning a Stanley Cup in 2007 as well as gold medals in the 2002 and 2010 Olympics, Pronger's talent certainly doesn't come cheap, not even in his early career.
Leaving the St. Louis Blues for the Edmonton Oilers in 2005, Pronger signed an incredible $31.25 million contract that followed him for the next five years.
Though no longer an on-ice player, Pronger is still under contract after being traded to the Arizona Coyotes until he can officially retire in the 2016-2017 season, making him one of the wealthiest hockey players who is paid not to play.
Richest Hockey Players #3 – Pavel Bure ($68 Million)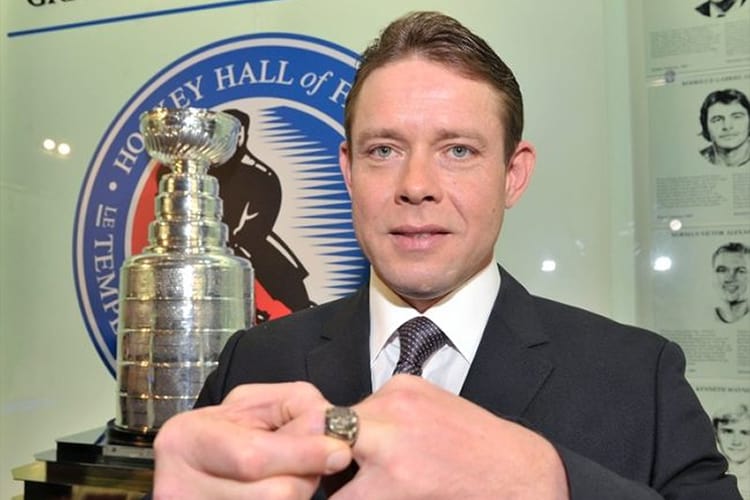 It's a bird! It's a plane! It's the Russian Rocket! Recognized as one of the fastest players in NHL history, Pavel "The Russian Rocket" Bure is an international hockey star known for his time with the Vancouver Canucks, Florida Panthers and New York Rangers.
Making his NHL debut in 1991, Bure won the Calder Memorial Trophy for Best Rookie and never looked back as he led the league in scoring and was named to seven All-Star Games.
Retiring in 2005 after ongoing knee injuries, Bure was inducted into the Hockey Hall of Fame in 2012 after scoring an incredible 437 goals and winning silver and bronze for Russia at the 1998 and 2002 Winter Olympics.
A highly marketable star in his home country, the Russian Rocket had numerous endorsement deals throughout his career that only added to his $68 million net worth.
Unfortunately, however, not even someone as fast as Bure could catch a Stanley Cup victory before hanging up his jersey.
#2 – Mario Lemieux ($150 Million)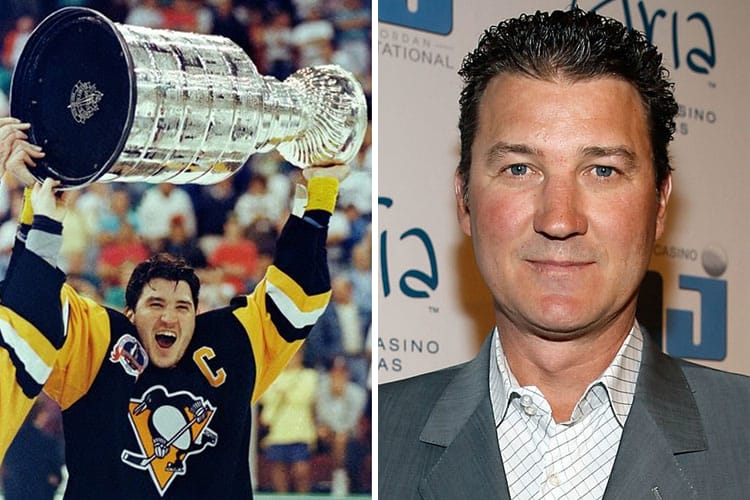 Taking a huge leap in terms of net worth for our top two hockey players, we start with Mario Lemieux who is affectionately known as "The Magnificent One."
Recognized as one of the greatest players of all time, the Canadian native was drafted first overall by the Pittsburgh Penguins in 1984 where he spent the entirety of his 17-season career.
After a brief health scare in 1997 led to a three-year break, Lemieux returned in 2000 for six more incredible years on the ice despite ongoing health problems.
With 10 All-Star Games, six Art Ross trophies, three Hart Trophies and two Stanley Cup titles, Lemieux not only made his fortune as one of the most gifted players on ice, he also earned quite a bit behind the scenes.
Amid his brief retirements, Lemieux purchased a minority share of the Penguins in September 1999, an investment that would end up serving him incredibly well.
Now, as the only man to have his name on a Stanley Cup as both a player and an owner, the Magnificent One is exploring options to sell the franchise which will no doubt add to his incredible $150 million net worth.
Richest Hockey Players #1 – Wayne Gretzky ($200 Million)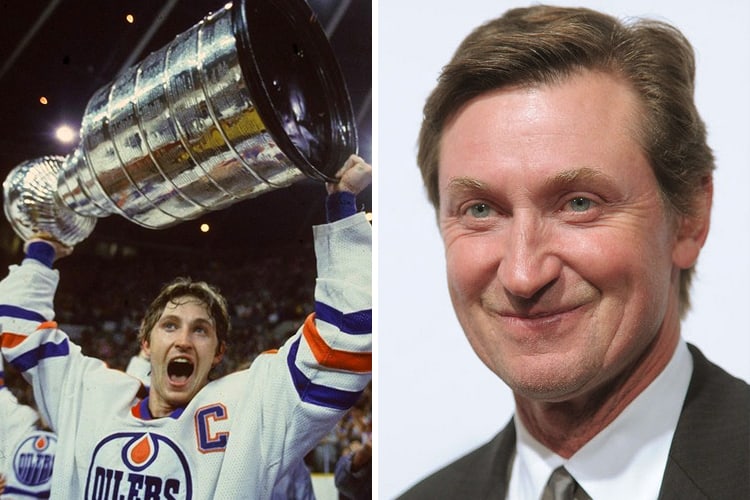 Moving from "The Magnificent One" to "The Great One," there was probably little doubt that the richest hockey player of all time is also the greatest to ever play: the legendary Wayne Gretzky.
Long before ever playing in the NHL, the world knew Gretzky would be a star thanks to his incredible ability to read and analyze the game.
Now, with 60 individual NHL records including an impressive 2,857 career points scored, Gretzky is not only the greatest hockey player of all time, he is also the wealthiest.
The most marketable hockey player in the industry, Gretzky became the highest paid player in 1991 earning $3 million, which was more than 11 times the average salary of his teammates.
With countless endorsement deals as well as business ventures including restaurants, video games and ownership in multiple sports teams, Gretzky's $200 million net worth comes as no surprise for such a legend.
Today, at 54 years old, Gretzky may have hung up his skates and his coaching status but he's on the lookout for his next business venture.
On the edge of your seat and can't wait to read more? Or hey, maybe feeling even just a little entertained?
If so we hope you please consider clicking the share and like buttons below.
Thanks so much!