Richest Rock Stars: with rock and roll music still relatively new in terms of music history, plenty of bands over the last 50 years have become multi-millionaires thanks to hit singles and albums that leave fans banging their heads in excitement.
Adding in concert tickets, memorabilia and business ventures on the side and it's no wonder that some of the world's greatest rockers have more money in their bank accounts than they ever imagined!
So who are these rich rockers and just how much are they worth? From bass players and drummers to lead singers and the best guitarists in the world, we found 25 of the richest rock stars in the world with our top spot going to a billionaire!
What are you waiting for? Let's get ready to rock with the first guitarist on our list!
Richest Rock Stars #25 – Brian May ($175 Million)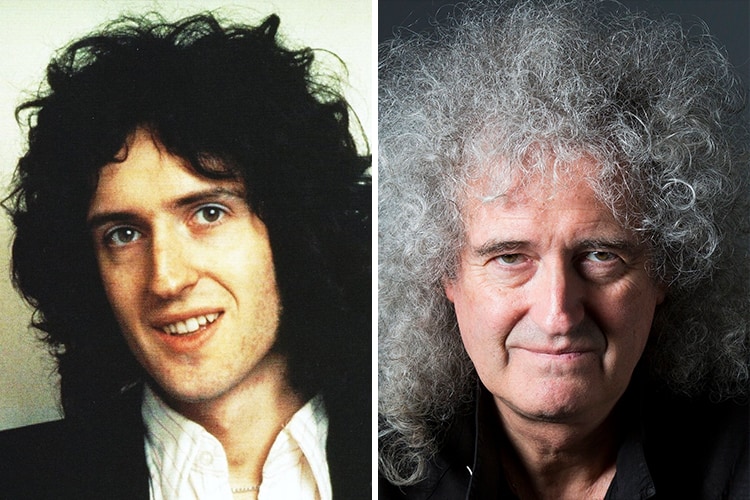 "Singin' we will, we will rock you!" Everyone knows Freddie Mercury as the lead singer of Queen, but another instrumental part of the band was lead guitarist, Brian May.
Rocking out on a home-built electric guitar known as the "Red Special," the 68-year-old May has made history with legendary hits like "We Will Rock You," "Flash" and "Fat Bottomed Girls," leaving many aspiring guitarists to idolize his talent.
Recognized by Rolling Stone as one of the "100 Greatest Guitarists of All Time," it only makes sense that May is rolling in the dough!
Bringing in over $20 million during the 2013 sell-out revival tour, May made even more in 2014 with the tour's extension.
Combined with the "We Will Rock You" musical, May and his bandmates have been able to double their net worth over the past few years.
Add in the fact that Queen has sold over 300 million albums worldwide and May isn't exactly struggling for cash these days.
On the edge of your seat and can't wait to read more? Or hey, maybe feeling even just a little entertained?
If so we hope you please consider clicking the share and like buttons below.
Thanks so much!
#24 – Bob Dylan ($180 Million)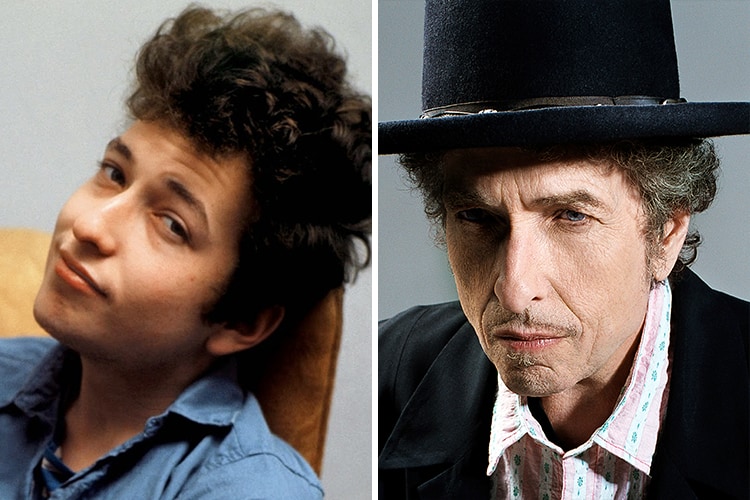 "The answer my friend is blowin' in the wind." One of the most influential songwriters of all time, Bob Dylan has used his unique voice and style to connect with audiences for over five decades.
Recognized for playing an integral part in political counterculture during the 1960s, Dylan's hits like "Blowin' in the Wind" and "Like a Rolling Stone" forever changed the face of popular music.
With over 50 years of albums and hit songs, Dylan has managed to amass more than just an enormous fan club.
Estimated to have a $180 million net worth, Dylan has his fans to thank since he has sold over 100 million albums around the globe with each earning at least six figures (five decades and nearly 70 albums – you do the math!
). Thankfully, the 74-year-old hasn't put down his guitar yet, after joining "The Never Ending Tour" in 1988 and traveling around the country putting on 100 shows each year.
Who said anything about retiring?
Richest Rock Stars #23 – Billy Joel ($180 Million)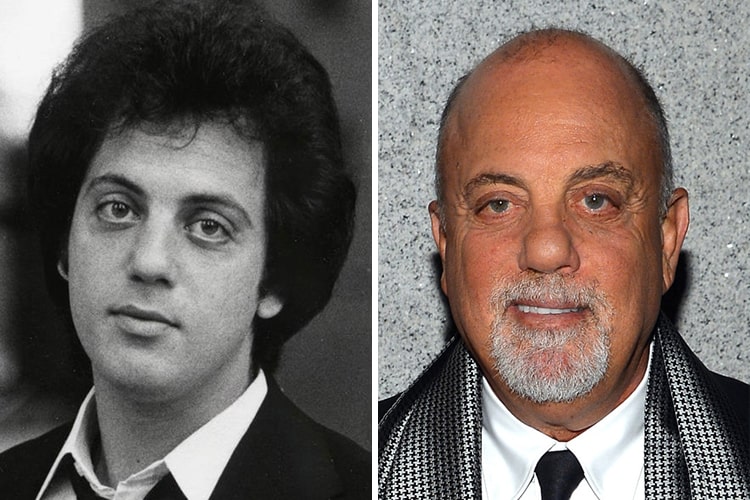 "Sing us a song, you're the piano man." Releasing his first hit single in 1973 with "Piano Man," Billy Joel has spent the last 40 years wowing fans around the world with his stellar talent as a songwriter and pianist.
Recognized as one of the best-selling artists of all time with six Grammy Awards, Joel is known for his massive success with hits like "Uptown Girl," "We Didn't Start the Fire" and "Say Goodbye to Hollywood."
Despite his incredible success today, Joel's career got off to a rocky start when he earned only a few thousand dollars thanks to his management team.
Luckily, things turned around for Joel as he became a rock icon with his albums flying off the shelves and earning him millions.
Taking his talents on tour, Joel puts on some of the most anticipated concerts and earned over $25 million alone from his shows at Fenway Park and Wrigley Field.
Add in his residency at Madison Square Garden and this certified millionaire is still the fourth highest earning artist from 2015.
#22 – The Edge ($200 Million)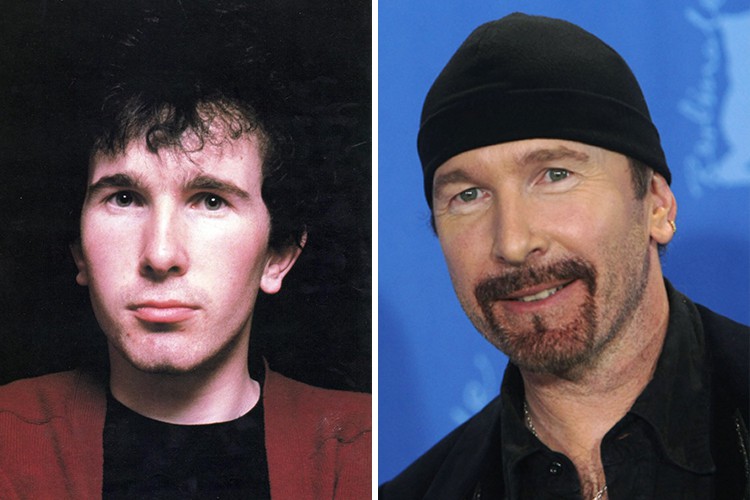 Haling all the way from Britain, Irish musician David Howell Evans is far better recognized by his stage name, The Edge, and by his illustrious career as the lead guitarist and keyboardist for U2.
A member of the group since its debut in 1976, The Edge and his bandmates have been rocking the music world for 40 years with hits like "Beautiful Day," "Pride" and "Sunday Bloody Sunday."
Thanks to the insane success of U2, The Edge and the rest of the band are filthy rich with over 170 million albums sold worldwide, more than 20 Grammy Awards, and a combined net worth nearing $1 billion.
Selling out stadiums around the globe, the band split $35 million in 1987 alone for their "Joshua Tree Tour" but it was their 2011 "360 Tour" that rained money.
Bringing in $736 million in ticket sales, the band cleared $195 million. How's that for getting paid to do what you love?
You Won't Believe Who Is The World Richest Rock Stars #21 – Lars Ulrich ($200 Million)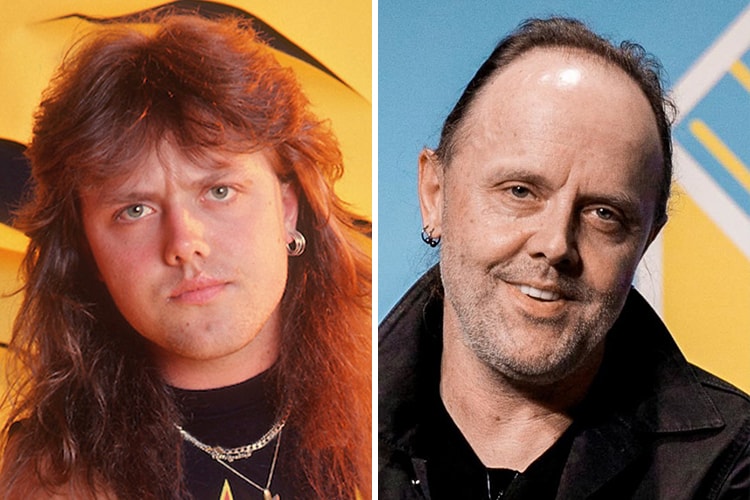 "Master of puppets I'm pulling your strings…" Legendary Metallica drummer Lars Ulrich and his bandmates helped change the face of rock music in the 1980s as their heavy, thrash metal sound rocked the world.
With Ulrich on the sticks, he quickly earned a reputation as an aggressive and passionate drummer known for memorable performances in hits like "Enter Sandman," "Nothing Else Matters" and "Master of Puppets."
When it comes to heavy metal music, Metallica rises to the top of the charts as the best-selling band and, because of this, Ulrich himself has earned millions over his 30-year career.
Selling over 54 million albums since 1991, the group's self-titled album (also known as The Black Album) earned Ulrich a $20 million paycheck – not too bad if you ask us!
As for the 52-year-old drummer's assets, he's living quite nicely with a $16 million home in Tiburon, California.
Richest Rock Stars #20 – Don Henley ($200 Million)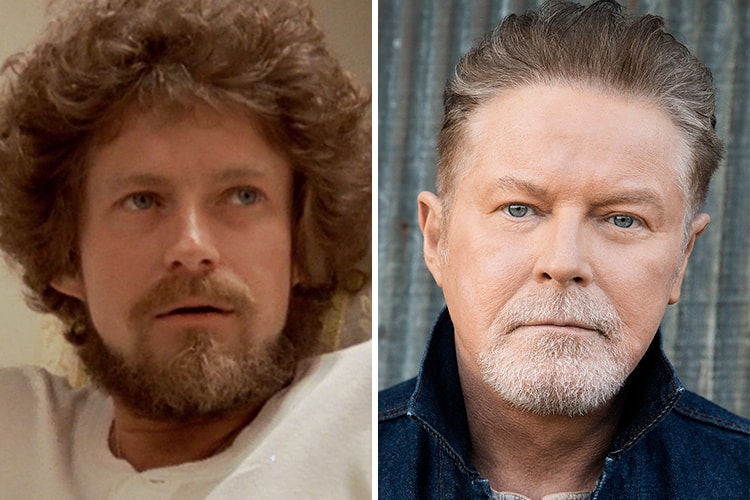 "Raven hair and ruby lips sparks fly from her fingertips." One of the most popular rock bands of all time, the Eagles, was founded in part by none other than Don Henley.
Serving as the drummer and co-vocalist for the band from 1971 to 1980 and again from 1994 to present, Henley has sung lead on hits like "Witchy Woman," "Desperado" and "Hotel California."
Between his success with the Eagles and launching a solo career in the 1980s, Henley has undoubtedly become quite the rock star (and a rich one at that!
). Earning $1 million off of the band's first album in 1972, he earned $2 million the following year with Desperado and it's been smooth sailing ever since.
By 1976, Henley earned over $53 million thanks to smash hit records Hotel California and Their Greatest Hits.
Still on tour with the Eagles today, Henley continues to bring in top dollar with the 2015 release of his solo album, Cass County.
Who said you can't have it all?
Surprising Richest Rock Stars #19 – Ozzy Osbourne ($220 Million)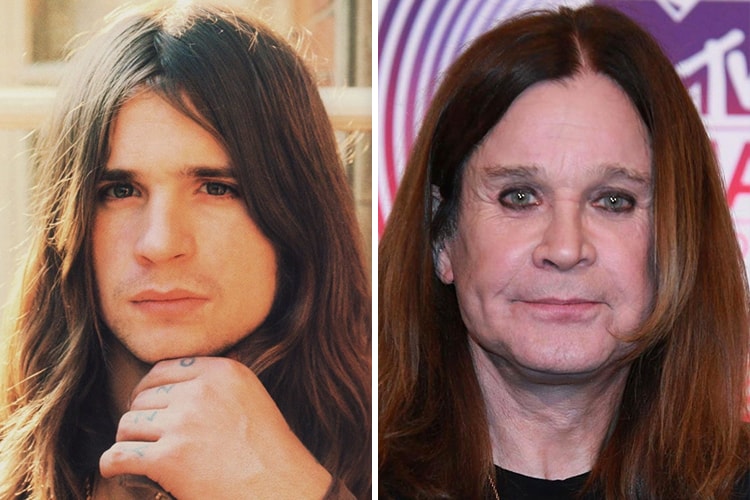 Often referred to as the "Godfather of Heavy Metal," Ozzy Osbourne and his 1970s band – Black Sabbath – did even more than Metallica in launching heavy metal into the music industry.
Leaving the band in 1979, Osbourne launched a successful solo career and has since risen to new levels of fame after becoming a television star on the MTV reality show, The Osbournes.
Already a millionaire when he launched his solo career in 1980 with Blizzard of Oz, Osbourne brought in $6 million that year only to be followed by a career record of over $150 million in album sales.
Turning to television, the rocker earned $20,000 per episode on the first season of The Osbournes, which was increased to $5 million the next year and $20 million for the final two seasons.
With a $10 million home in Beverly Hills and a famous wife, Ozzy has plenty of money to fund his wild side for many years to come.
#18 – David Bowie ($230 Million)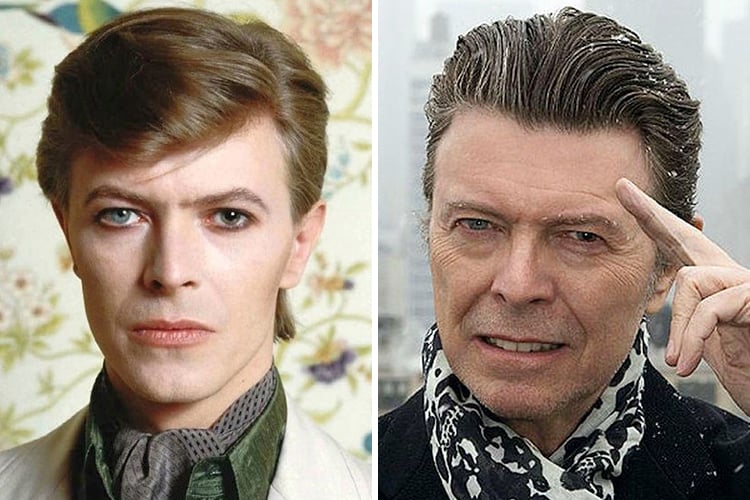 "Let's dance!" A rock and roll chameleon known for his eccentric style, David Bowie will forever be considered an innovative musical genius.
First taking the United Kingdom by storm in the 1960s, Bowie spent the next 50 years reinventing and revitalizing his music and his look with revolutionary hits like "Space Oddity," "Rebel Rebel" and "Let's Dance."
Reemerging in the 1970s with The Rise and Fall of Ziggy Stardust and the Spiders from Mars, Bowie sold over 7 million copies with a career high of 140 million records worldwide.
By 1997, his millionaire status was well established after receiving $55 million from Prudential Services for his bonds and later signing a $30 million contract with EMI Records.
Continuing to live his music dream until his death on January 8th, 2016, Bowie will forever be remembered as a music legend.
#17 – Rod Stewart ($235 Million)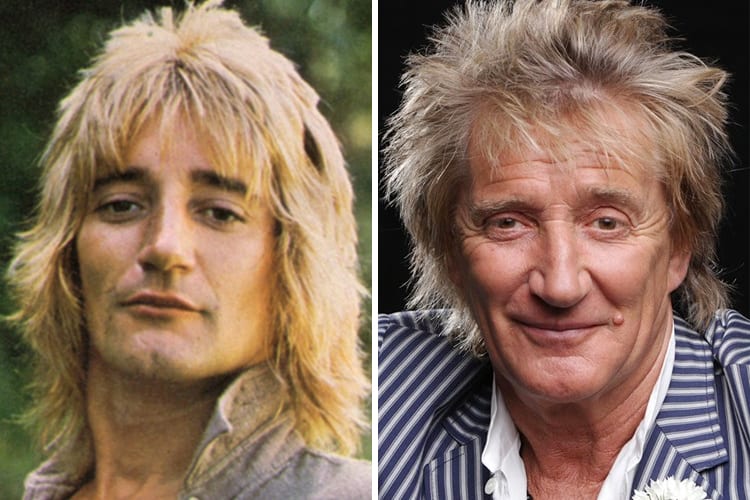 Yet another England native on our list, legendary rocker Rod Stewart debuted his distinctive raspy voice in the late 1960s and instantly became a heartthrob and music icon.
Spending over five decades on the stage, Stewart has sold over 100 million records and, at one point, even had six consecutive albums that reached the top of the charts in the United Kingdom.
Did we mention Stewart was a heartthrob? Earning the reputation as quite the ladies' man, Stewart's multiple marriages and divorces have taken a toll on his fortune.
However, he still manages to do just fine. In 2011, Stewart saw the biggest payday of his career after signing a two-year residency contract with Caesar's Palace in Las Vegas.
The year before, he made $2 million in two shows alone and netted another $2 million for shows in Belfast and Newcastle.
Add in a headliner tour with Stevie Nicks in 2013 and this rocker has proven not even a few exes can crumble his mountain of money.
Richest Rock Stars #16 – Eric Clapton ($250 Million)
"Layla, you've got me on my knees." Just how influential is Eric Clapton when it comes to rock music?
Inducted into the Rock and Roll Hall of Fame not once but three times, Clapton is recognized as one of the greatest guitarists of all time thanks to an incredible career as a solo artist and as a member of bands like The Yardbirds, Cream and Blind Faith.
Launching his career nearly 50 years ago with The Yardbirds, Clapton was already a millionaire by 1967 as his wealth and fame soared with album sales and tours.
Known for early hits like "Layla" and "Crossroads," Clapton continued to bring in top dollar after netting another $16 million in 1992 with the release of his biggest album, Unplugged, which featured a heartfelt tribute to his son ("Tears in Heaven").
Now 70 years old, the guitar legend continues to wow audiences and add to his growing wealth with valuable assets like a $42 million guitar (sold in 2004) and a $4.75 million Ferrari 458 Italia sports car.
#15 – Phil Collins ($260 Million)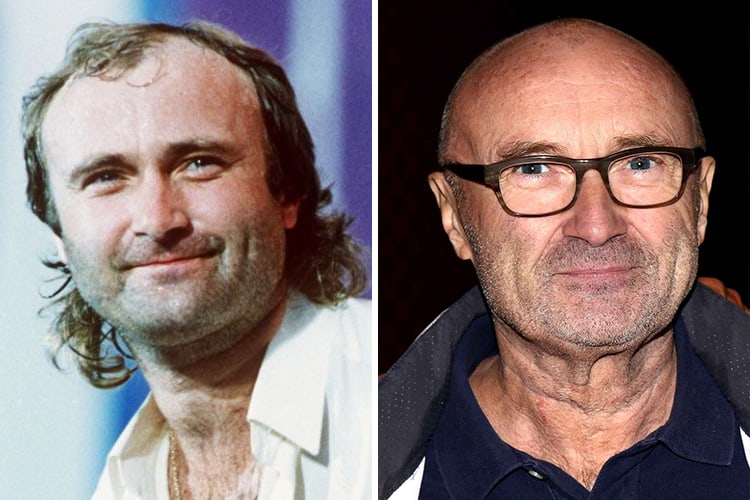 Have you ever heard of a drummer who worked as a lead singer at the same time?
Though rare, that's exactly how Phil Collins started his career when he joined the rock band Genesis in 1970.
Recognized for singing lead vocals on hits like "Land of Confusion," "Mama" and "Behind the Lines," Collins left Genesis in 1978 only to become a huge success as a solo artist.
While Collins earned plenty of money with Genesis, it wasn't until his solo career when he truly built his fortune.
His first album, Face Value, was a smash hit that earned him over $10 million in 1981 while his 1985 album, No Jacket Required, was an even bigger success.
Winning seven Grammy Awards and earning a spot on Billboard's Hot 100 All-Time Top Artists list, Collins only real set back was his 2008 divorce from Orianne Cevey that cost him $46 million, which seems like pocket change compared to his $260 million net worth.
Richest Rock Stars #14 – Dave Grohl ($260 Million)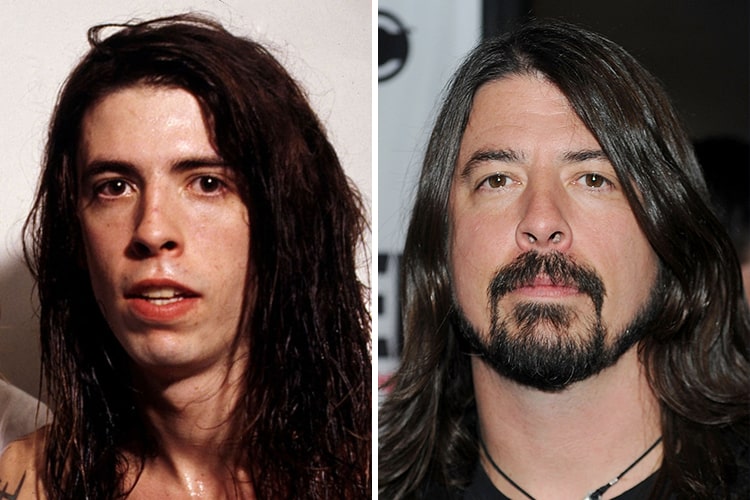 The youngest member on our list at 47 years old, Dave Grohl has been involved in a number of bands but is best known as the drummer for Nirvana and the founder and front man for the Foo Fighters.
Throughout his career, he's been with Queens of the Stone Age, Them Crooked Vultures and many, many more all while building a young fan base that worships him.
Despite not having an extended solo career like so many other rockers on our list, Grohl's bands have all been huge successes.
With Nirvana, Grohl's record sales topped $30 million with albums like Nevermind, In Utero and MTV Unplugged.
Grohl has even sustained success with the Foo Fighters who sell out venues around the world.
Apart from touring with his bands, Grohl continues to build his wealth and fame as a drummer by playing for legends like David Bowie, Paul McCartney and Stevie Nicks.
#13 – Roger Waters ($270 Million)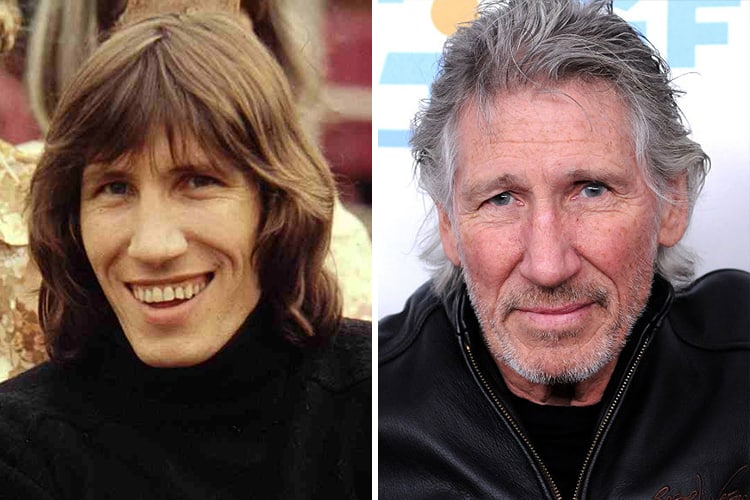 "The dream is gone. I have become comfortably numb." More than 50 years ago, Roger Waters forever changed the music industry when he co-founded one of the most successful progressive rock bands of all time, Pink Floyd.
Starting out as a bassist, Waters eventually took over as a lead singer and earned the reputation as an incredible songwriter with hits like "Comfortably Numb" and "Another Brick in the Wall, Part II."
Leaving the band in 1985 over creative differences and launching his solo career, Waters is still a huge draw and earned $150 million after selling out his 2006 and 2007 tour dates.
Now one of the highest paid musicians in the world, the 72-year-old's much anticipated 2010 The Wall Live Tour brought in $459 million in ticket sales that left him with $100 million in his pocket.
Though album sales have been modest as of late, ticket sales to see this rocker live have launched his fortune over the top.
#12 – Sting ($300 Million)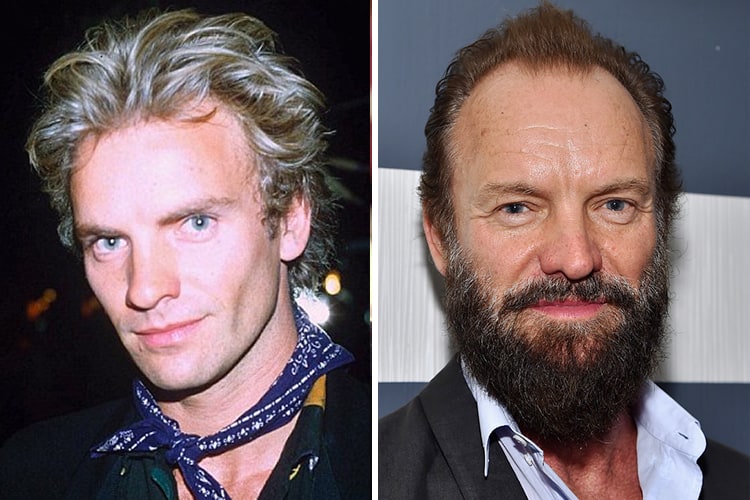 Born as Gordon Matthew Thomas Sumner in 1951 but better known as Sting, the English singer-songwriter and instrumentalist launched is career in 1977 with the new wave rock band, The Police.
Leaving the group in 1983 to launch his solo career, Sting has spent over 40 successful years on stage, earned an incredible 16 Grammy Awards (and dozens of others), and amassed a net worth of $300 million.
Earning an astonishing $2,000 per day from his royalties, Sting is known to be both very frugal when it comes to his personal spending habits but is also extremely charitable.
So what's the one lavish exception when it comes to his frugality? His homes, of course, which include a $15 million home in London as well as a $26 million apartment in Central Park.
Strangely enough, Sting may be charitable but he says that his children will not inherit any of his millions as he wants them to earn their keep and know the value of hard work.
What a class act indeed!
Richest Rock Stars #11 – Jon Bon Jovi ($300 Million)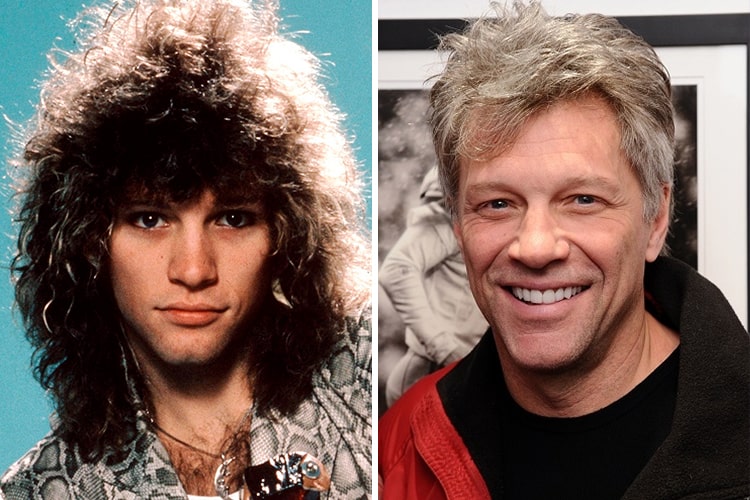 "It's my life! It's now or never. I ain't gonna live forever!" Intent on becoming a rock star and fulfilling his childhood dreams, Jon Bon Jovi founded his own band in 1983 and named it after himself, Bon Jovi.
Debuting as the lead singer and front man, it wasn't long until Bon Jovi became one of the biggest bands in the world making Bon Jovi himself an international sex symbol and music icon.
Still going strong and rocking out with crowds around the world, Bon Jovi has built his own empire of wealth to the tune of $300 million thanks to stellar tour revenues.
The band's 2011 tour brought in $142 million and their 2013 tour, Because We Can, netted over $200 million in sales.
With his $22 million mansion, a $40 million condo and various other properties, it only makes sense that he's looked next at buying an NFL team.
Now that would be a great half time show, don't you agree?
#10 – Gene Simmons ($300 Million)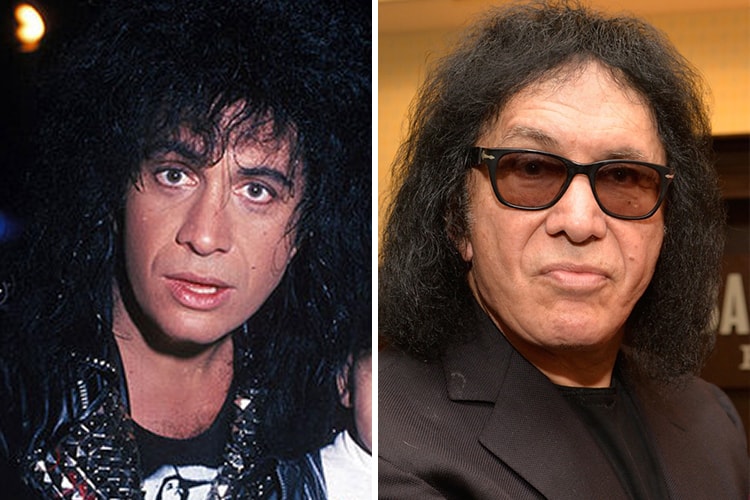 Recognized by his trademark makeup and extravagant costume, Chaim Witz is better known as Gene "The Demon" Simmons of Kiss fame.
Co-founding the band in the early 1970s, Simmons and his bandmates became money making machines with hits like "Black Diamond," "Parasite," "Rock and Roll All Nite" and "Detroit Rock City."
Despite the waning popularity of Kiss over the past few decades, it's estimated that Simmons had already earned $100 million on his own in just two years during the late 1970s.
At the peak of the band's popularity, Kiss merchandise was around every corner and on nearly every shelf leading Simmons and his bandmates to earn a constant flow of royalties from the sale of items like masks and action figures to pinball machines and even a mini golf course in Las Vegas.
That doesn't even count album and ticket sales that have helped build his $300 million fortune.
#9 – Dave Matthews ($300 Million)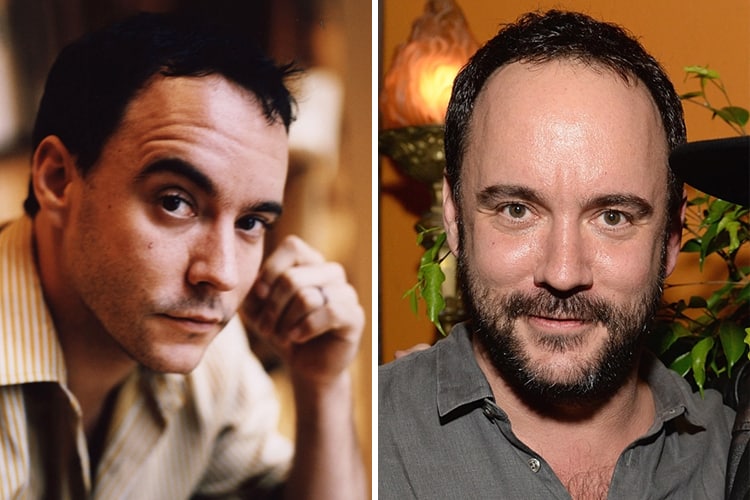 The only rock star on our list from South Africa, Dave Matthews is known for his chilled out bluesy style and acoustic sound with the Dave Matthews Band.
Starting the band in 1991, Matthews has since won a pair of Grammy Awards for his talent as a songwriter and performer not to mention the fact that the band spent a decade as the highest ticket seller in North America from 2000 to 2010.
Known for having some of the most dedicated and wildest fan bases in all of music, Matthews tours around the world as young adults come out in droves to see his headliner performances.
Selling over 50 million albums since the 1990s along with merchandise that often sells out on the tour, Matthews has become more of a brand but is obviously doing something right when it comes to keeping his fans happy and his wallet full.
#8 – Bruce Springsteen ($300 Million)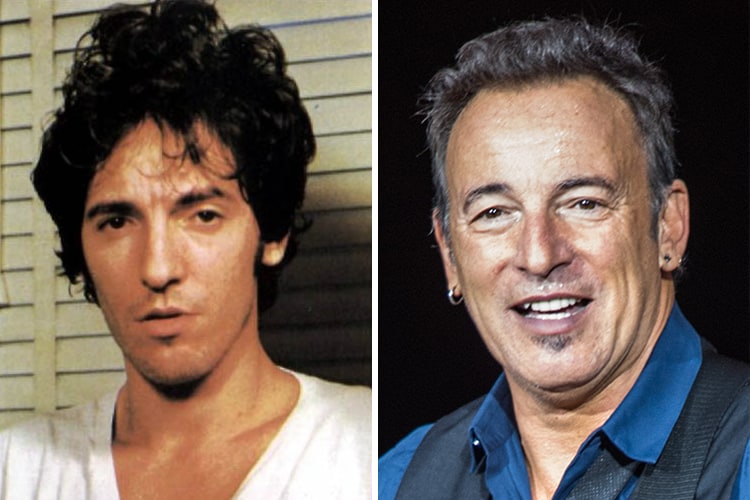 "Born in the U. S. A." Nicknamed "The Boss," New Jersey native Bruce Springsteen is the musical icon of the blue collar working class thanks to his spot-on lyrics and energetic performances.
A master showman with a reputation for putting on concerts that typically run over three hours, Springsteen is known for hits like "Born in the U.
S. A. ," "Born to Run" and "Dancing in the Dark" that have earned him 20 Grammy Awards and dozens of others.
Getting his first taste of fame in the mid-1970s with Born to Run, Springsteen's career skyrocketed with Born in the U.
S. A. in 1984 which earned him $18 million in profits as well as a tour that netted him another $80 million.
Despite never replicating the album's success, Springsteen continues to bring in top dollar after his 2007 Magic Tour earned him $235 million in ticket sales and his 2012 tour, Wrecking Ball, pulled in $368 million.
If that isn't success, we don't know what is!
Top Richest Rock Stars #7 – Keith Richards ($340 Million)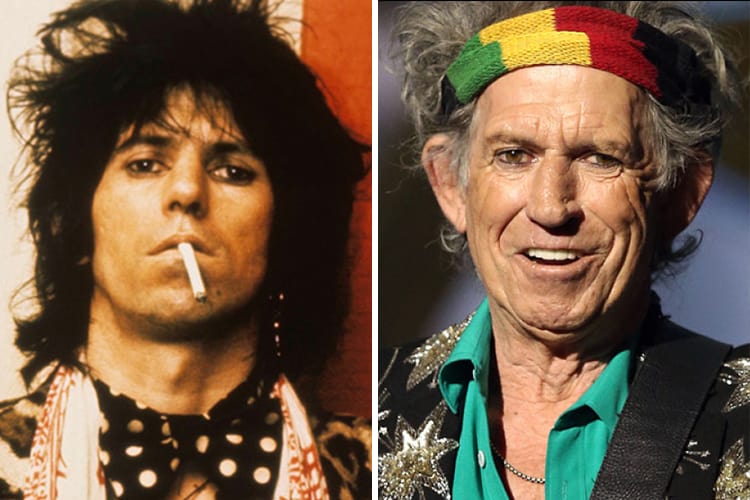 "I can't get no satisfaction…!" One of the best guitarists to ever pick up the axe, Keith Richards joined The Rolling Stones in 1962 and helped to forever revolutionize how the guitar was used in rock and roll.
Ranked fourth on Rolling Stone magazine's list of 100 Best Guitarists of All-Time, Richards is truly a legend known for laying down killer guitar tracks on hits like "Paint it Black," "Satisfaction," "Ruby Tuesday" and 'Gimme Shelter."
The first of two members of The Rolling Stones on our list, Richards has a net worth of $340 million but he isn't the highest earning Stone.
Earning quite a bit of money recently thanks to tours, the band has spent the last 50 years on the road with their most recent run wrapping up in July 2015 with the Zip Code Tour.
By 2016, Richards' net worth will climb even higher as the band starts their America Latina Ole Tour with 13 shows estimated to bring in about $10 million for each band member.
Now that sounds just like job satisfaction!
#6 – Ringo Starr ($350 Million)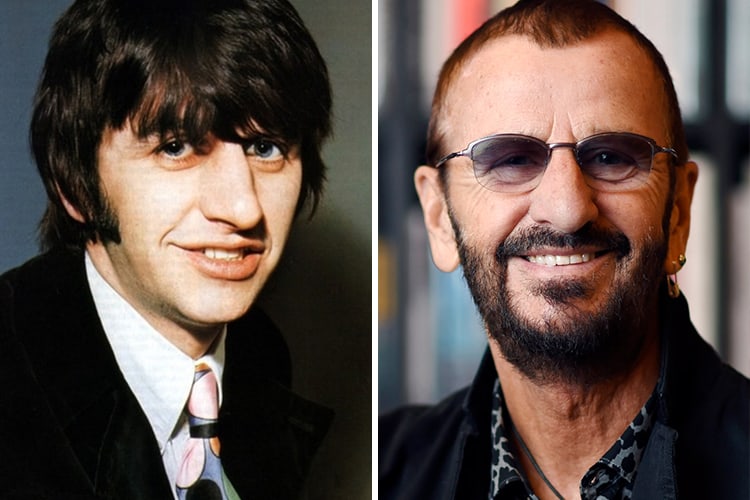 "We all live in a yellow submarine." One of the most famous bands of all time, the Beatles found international success thanks, in part, to their talented drummer and occasional lead singer, Ringo Starr.
Singing vocals on songs like "Yellow Submarine," With a Little Help from My Friends" and "Act Naturally," Starr often took to his kit as Paul McCartney and John Lennon shared the spotlight.
Just like Keith Richards, Starr is also the first of two band members to make the list with his net worth coming in at $350 million.
With the Beatles as the best-selling band of all-time, Starr was already a millionaire before launching his solo career in the early 1970s.
Continuing to tour and make special appearances today, Starr has managed to hold onto his wealth thanks to his frugality (despite dropping $20 million on a home in Surrey, England that he sold in 2015) and royalties that will likely keep him near the top of this list for many years to come.
Richest Rock Stars #5 – Mick Jagger ($360 Million)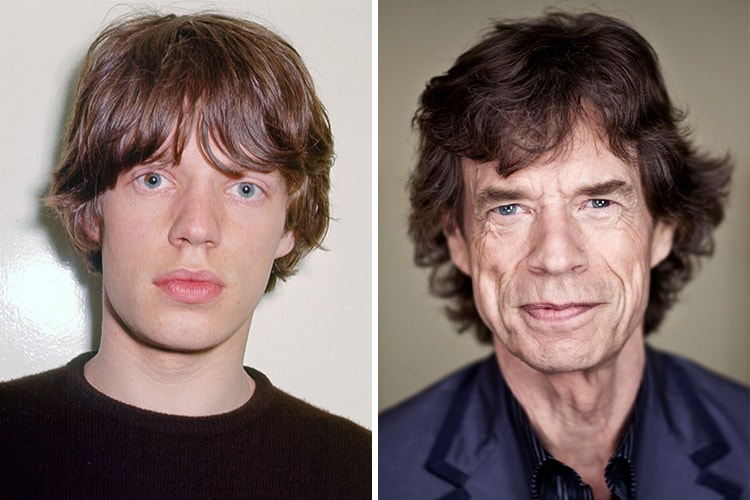 The most influential and revolutionary front man in all of rock and roll history, Mick Jagger of The Rolling Stones has spent 50 years perfecting his unique style and showmanship all to the delight of his millions of fans.
Reaching the top five on our list as the highest earning member of the Stones, the Rock and Roll Hall of Famer is worth an astonishing $360 million.
Sharing much of his income with guitarist Keith Richards, Jagger has been in higher demand when it comes to solo performances and public appearances.
While much of his earnings, like Richards, come from album sales and tours, Jagger has done even more on the side with the release of various solo albums as well as an acting career and acquiring numerous assets.
Now at 72-years-old and still touring with the Stones, Jagger really is living the dream these days worrying less about money and more about playing for fun!
#4 – Jimmy Buffett ($450 Million)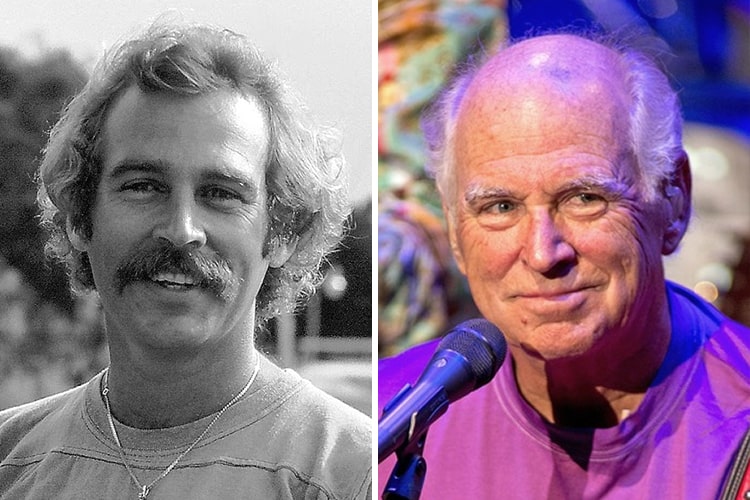 "Wasting away again in Margaritaville." Believe it or not, the richest American rock and roll artist of all time is none other than Jimmy Buffett.
Thanks to hit songs like "Margaritaville," "Come Monday" and 'Cheeseburger in Paradise," Buffet has become an icon of relaxation and summer fun filled with flip flops, swim trunks, hula skirts, fruity drinks and good old island music.
Out of all the artists on the list, Buffett is the least likely to be heard on the radio thanks to his very specific brand and audience known as the Parrotheads who drive his net worth.
With his concerts perpetually sold out, Buffett tours on his own terms and only travels north during the summer.
Add in the fact that he's a best-selling writer and owns his own station on Sirius XM as well as a chain of restaurants called Margaritaville, Landshark Bar and Grill, and Cheeseburger in Paradise and it's no wonder why this rocker is near the top of our list!
Richest Rock Stars #3 – Elton John ($475 Million)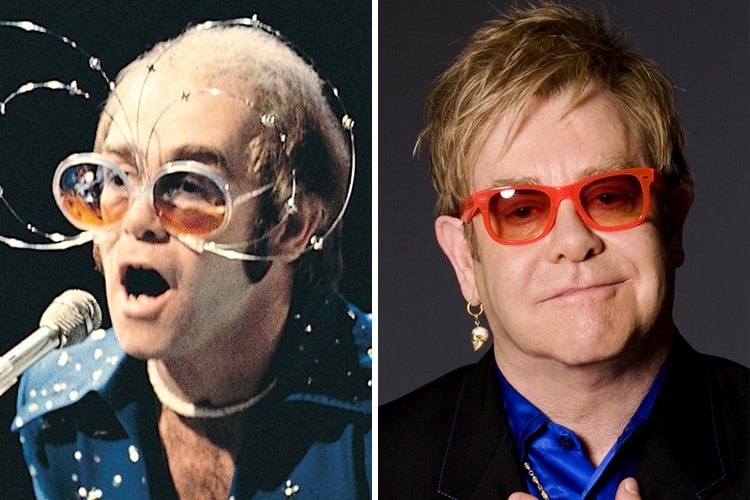 "Goodbye Norma Jean…" British hit maker, composer and star pianist, Elton John has had over 50 hits reach the Top 40 charts with an incredible career spanning five decades across the United States and the United Kingdom.
With a net worth nearing $500 million, it doesn't hurt that John released the best-selling single of all time with "Candle in the Wind 1997."
Bringing in $53.5 million in 2015 alone thanks to his tour, John has been raking in over $45 million every year throughout the decade thanks to his millions of dedicated fans who sell out concert venues around the world.
After earning over $150 million in 2011 and 2012, John's wealth is only climbing thanks to royalties and hit songs still being played on the radio today.
Heck, he ever brings in seven figures for one-time private appearances, which keep his schedule packed and his accountant very happy!
#2 – Bono ($700 Million)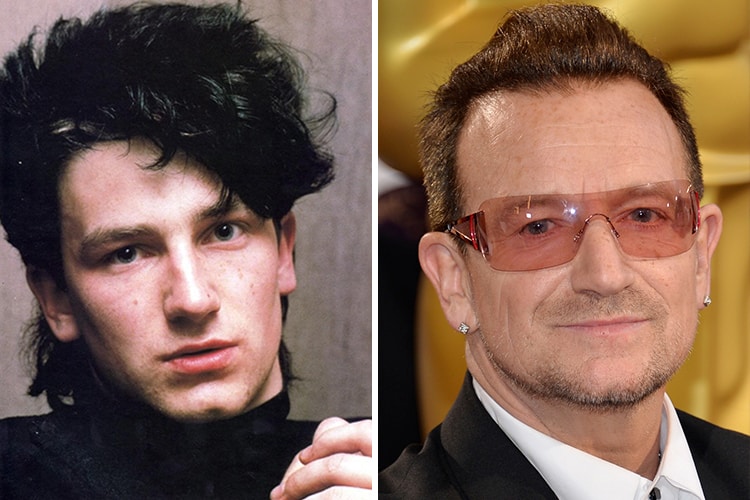 Edging out a U2 guitarist from earlier on our list, Bono is an Irish born singer and songwriter known for his influential lyrics as the front man of the Dublin rock band, U2.
With The Edge worth $200 million, Bono has far exceeded his bandmate's net worth after racking up an incredible fortune of $700 million.
How exactly has he done it?
Outside the band, Bono has had multiple business ventures with a massive chunk of his recent wealth coming from his investment with Facebook when the social media site went public on the trading market.
While some believed this would make Bono the second billionaire in rock and roll history, early estimates proved to be far too high.
Aside from Facebook, his collaborations with other artists as well as his various projects ranging from film and publications to investments will keep this polarizing rocker rolling in the dough for decades to come.
World Top Richest Rock Stars #1 – Paul McCartney ($1}2 Billion)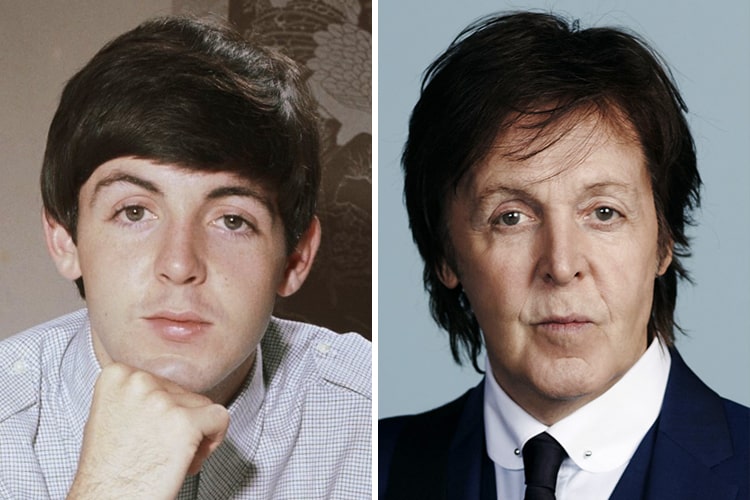 "Yesterday, all my troubles seemed so far away." After serving as the bassist and singer for the best-selling band of all time, former Beatles legend Paul McCartney makes the top of our list.
Between his career with the Beatles and a successful solo career, McCartney has sold nearly 200 million albums and singles all while building his $1.2 billion net worth.
Spending nearly 60 years on stage, McCartney continues to tour with his band despite his schedule being a little less packed these days.
Playing just 30 shows in 2011, the 73-year-old rocker pulled in $130 million in revenue from the tour.
McCartney also has a steady revenue stream thanks to the royalties from Beatles songs after the songs' rights were reverted back to McCartney upon the death of Michael Jackson who had previously purchased them.
It looks like this billionaire Beatle is only going to get richer!
On the edge of your seat and can't wait to read more? Or hey, maybe feeling even just a little entertained?
If so we hope you please consider clicking the share and like buttons below.
Thanks so much!