Who is the oldest people to ever live? When it comes to living a long and healthy life, who doesn't want to know the secret?
How do you become the oldest people to ever live? Does it come down to staying active, eating healthy and avoiding stress or does any of that really matter?
Is it simply luck or good genes?
While the average lifespan in the United States is nearly 78 years old, this number actually pales in comparison to how long some people have lived!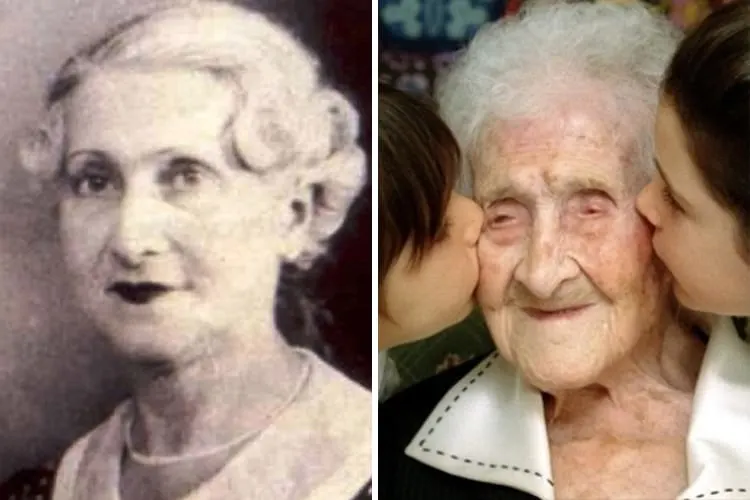 In fact, when it comes down to those who have raced neck and neck for the title as the world's oldest living person, 78 years old seems like nothing compared to what's listed in the famed Guinness Book of Records.
Don't believe us? Get ready for the shock of your life!
Who are the oldest people to ever live and just how far past 78 years old did they make it?
Let's take a look at 10 of the oldest people in the world who, surprisingly enough, are all women!
Sit back, relax and come along with us as we travel across the United States all the way to Canada, France and Ecuador to meet these incredible super-centenarians!
#10 – Elizabeth Bolden (116 Years Old)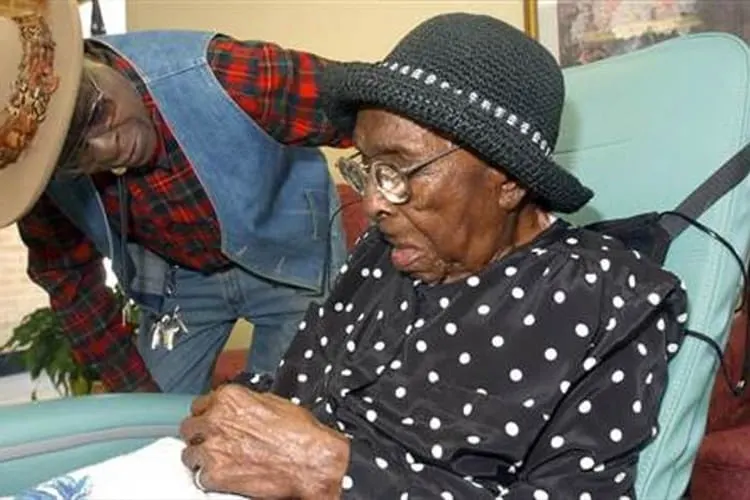 Hailing from the great state of Tennessee, the first supercentenarian on our list is Elizabeth "Lizzie" Bolden who was 116 years and 118 days old at the time of her death on December 11, 2006.
The daughter of freed slaves, Bolden was born on August 15, 1890 and was raised in the small town of Somerville until the age of 18 when she married Louis Bolden just as the Chicago Cubs won the World Series.
Settling just outside of Memphis, the Boldens farmed together and raised their three sons and four daughters.
Known to be a spitfire and stubborn at times, Bolden was asked how she was able to live so long but she obviously wasn't in the mood to share her secret in 2003 when she told a reporter, "I don't know."
Spending the last seven years of her life in a Memphis nursing home with frequent visits from her 40 grandchildren, 75 great-grandchildren and over 200 great-great-great grandchildren, Bolden was verified as the oldest living person in the world when Guinness World Records confirmed her age via the 1900 United States Census.
Oldest People to Ever Live #9, Tane Ikai (116 Years Old)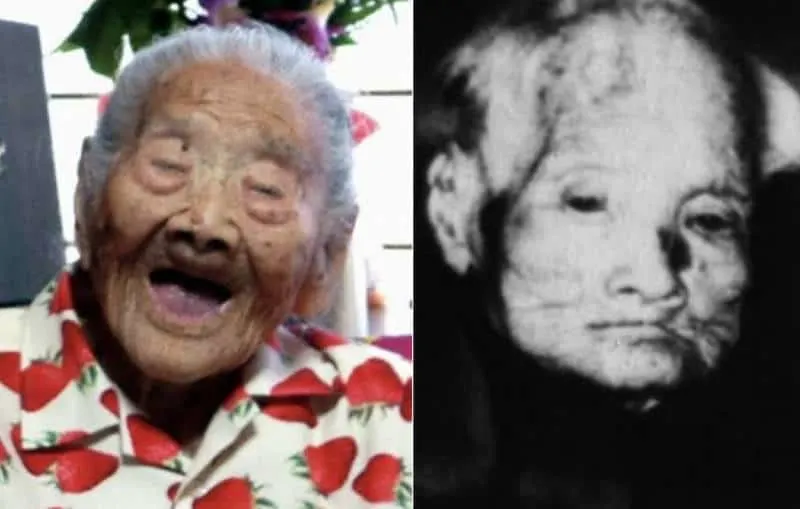 The first of only two Japanese women to make our list is Tane Ikai who, at 116 years and 175 days old, was the oldest person to ever come from Japan and Asia.
Living only 57 days longer than Lizzie Bolden, Ikai was born into a farming family on January 18, 1879 as the third daughter of six children.
At 20 years old, Ikai married and later welcomed three sons and a daughter only to separate from her husband 18 years later in 1917 during the first World War.
Living a quiet life in Japan, Ikai was 89 years old when she entered a nursing home and received very little media attention until she reached centenarian status in 1979.
After suffering a stroke at the age of 109, Ikai was then moved to a hospital where, just six years later, she became Japan's oldest living person at 115 years old.
Bedridden for nearly seven years, Ikai had long outlived her children when she passed away from kidney failure on July 12, 1995.
#8 – Susannah Mushatt Jones (116 Years Old)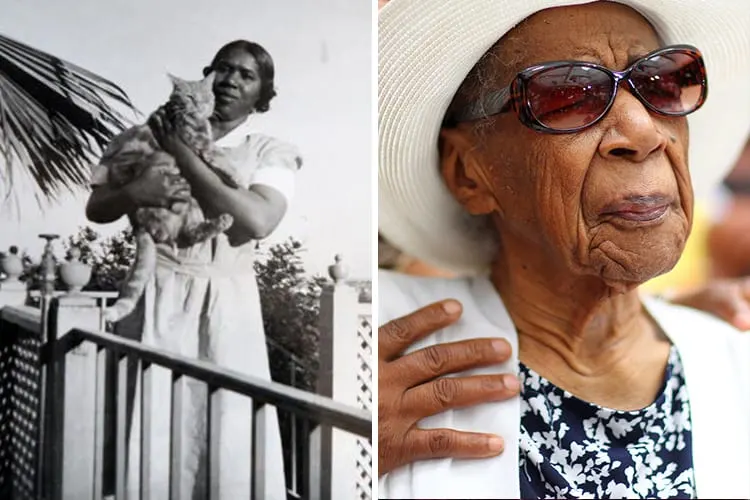 Currently the world's oldest living person (at 116 years, 238 days and counting) and the only supercentenarian who just might climb higher on our list is Alabama native Susannah Mushatt Jones.
Born in Lowndes County, Alabama on July 6, 1899, Jones was the eldest daughter of 11 children and spent much of her childhood alongside her family working in the fields and planning for her future.
After graduating high school in 1922 with the hopes of becoming a teacher, Jones bid farewell to Alabama and moved to Brooklyn, New York where she's been ever since.
Once in New York, Jones worked as a nanny until 1965 and put much of her salary aside to establish The Calhoun Club scholarship to help underprivileged African American students follow their dreams.
Currently residing at a Senior Center in Brooklyn, Jones enjoys her favorite guilty pleasure – bacon for breakfast and as a snack throughout the day.
As for her longevity, Jones says she's spent the last 116 years avoiding tobacco, alcohol, makeup and hair dye while never skimping on her favorite foods and getting plenty of sleep.
If that's the case, bacon for everyone! Susannah died in New York in 2016 at 116.
#7 – Gertrude Weaver (116 Years Old)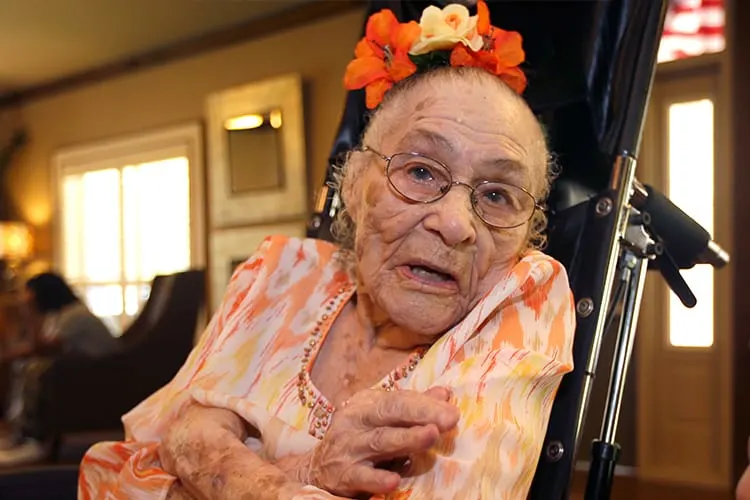 Spending over two years as the oldest living person in the United States and six days as the oldest person in the world, Gertrude Weaver of Lafayette County, Arkansas was 116 years and 276 days old when she died of pneumonia on April 6, 2015.
Born on Independence Day in 1898, Weaver married at the age of 17 and welcomed four children into her rural Arkansas family.
She was widowed in 1969 and, by her 116th birthday, she had only one son still alive – Joe, who turned 94 years old the day after his mother's death.
Much like Susannah Mushatt Jones, Weaver contributed her longevity to avoiding alcohol and tobacco as well as to "trusting in the Lord, working hard and loving everybody."
With her age verified by Guinness World Records on her 116th birthday, Weaver not only received a personal letter from President Barack Obama but her hometown of Camden declared every July 4th as "Gertrude Day."
How's that for a supercentenarian birthday celebration!
Oldest People to Ever Live #6 – Maria Capovilla (116 Years Old)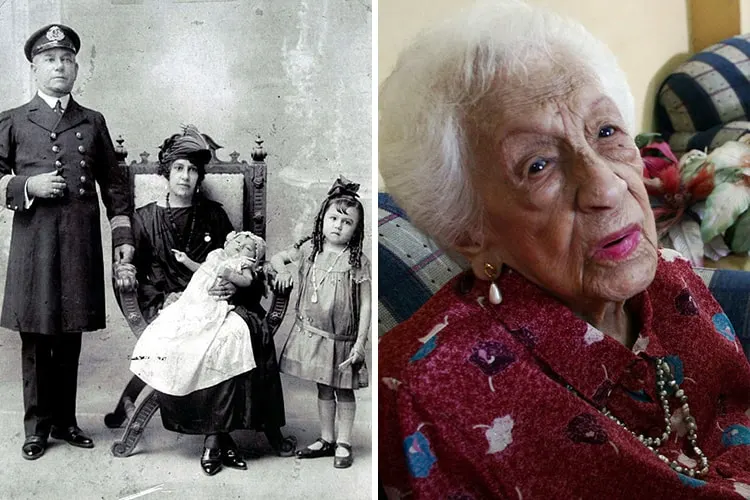 Leaving Arkansas and traveling to South America, next on our list is Ecuador native Maria Capovilla who was born on September 14, 1889 and lived to be 116 years and 347 days old.
Raised in a wealthy family where she attended the finest of parties, Capovilla met and married an Italian military officer in 1917 and gave birth to five children over the next decade.
By 1949, Capovilla was a widow who would go on to outlive her husband by nearly 60 years.
Shortly after her 100th birthday, Capovilla fell ill and nearly died but somehow miraculously recovered and lived another 16 years in good health as the oldest person ever from South America.
Living with her eldest daughter and son-in-law, Capovilla was unable to leave her home during the last two years of her life but spent the majority of her time watching television and reading.
With big preparations for her 117th birthday, Capovilla fell ill with pneumonia and ended her two-year reign as the oldest living person on Earth on August 27, 2006 just 18 days before her birthday.
Oldest People to Ever Live #5 – Misao Okawa (117 Years Old)
The second Japanese supercentenarian on our list is also the oldest person in Japan's history – Misao Okawa of Osaka.
Born on March 5, 1898 as the youngest of four daughters, Okawa married in 1919 and gave birth to three children before her husband passed away in 1931 at just 36 years old.
Widowed and a single mother by the age of 33, Okawa outlived not only her husband but one of her children as well when she died at 117 years and 27 days old.
Still walking and active at the age of 110, Okawa only began using a wheelchair to avoid falling but was adamant about wheeling herself around.
By the age of 115, she was recognized by Guinness World Records as the oldest living woman in the world and attributed part of her longevity to plenty of sleep and lots of sushi.
On April 1, 2015, Okawa passed away from heart failure in an Osaka nursing home leaving two children, four grandchildren and six great-grandchildren to carry on her legacy.
#4 – Marie-Louise Meilleur (117 Years Old)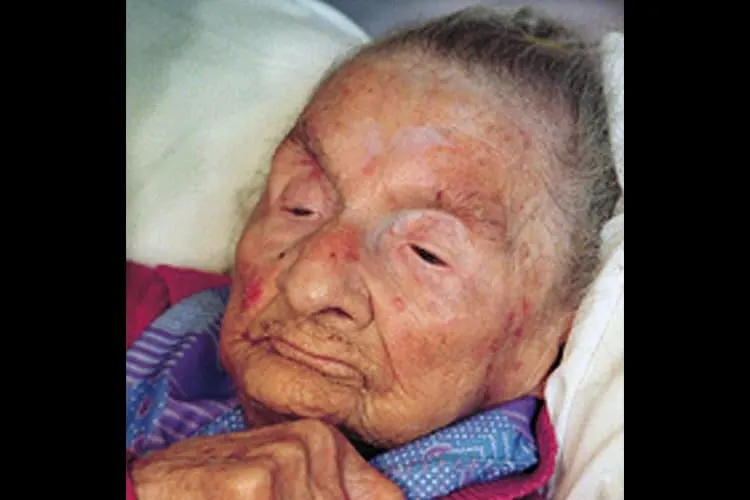 Making our list at number four is the oldest Canadian to ever live, Marie-Louise Meilleur of Kamouraska, Quebec.
Meilleur was born on August 29, 1880 and remained in Quebec until the death of both of her parents and her husband of 11 years, Etienne Leclerc, in 1911 and 1912.
Taking two of her four children with her, Meilleur moved to the Ontario border for a fresh start when she met and married Hector Meilleur in 1915.
Outliving two husbands and six of her 10 children, Meilleur is unlike many of the other supercentenarians on our list and proudly smoked tobacco well into her 90s.
Spending her final years living in an Ontario nursing home just down the hall from one of her sons, Meilleur passed away from a blood clot on April 16, 1998 at the age of 117 years and 230 days old.
She left behind four children and over 200 grandchildren and great-grandchildren.
#3 – Lucy Hannah (117 Years Old)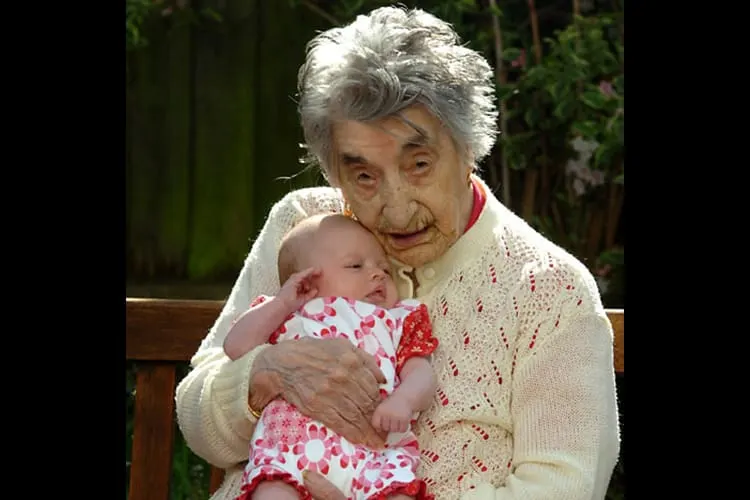 Living to be 117 years and 248 days old, Alabama native Lucy Hannah is the second oldest people to ever live from the United States but never earned the title as the world's oldest living person thanks to Jeanne Calment (who we'll see later on our list).
Born on July 16, 1875, Hannah's age was met with much controversy after she spent 117 years claiming she was born in 1874.
The Social Security Administration, however, set the record straight nearly a decade after her March 21, 1993 death.
Leaving Alabama and resettling in Detroit, Michigan to escape growing racial tensions, Hannah met and married John Hannah in 1901 and gave birth to eight children, only two of whom survived her.
Recognized today as the oldest living person never to earn the official title, longevity ran in Hannah's family as her mother lived to be 99 years old and two of her sisters both lived to be 100.
Now that's definitely some great family genes!
#2 – Sarah Knauss (119 Years Old)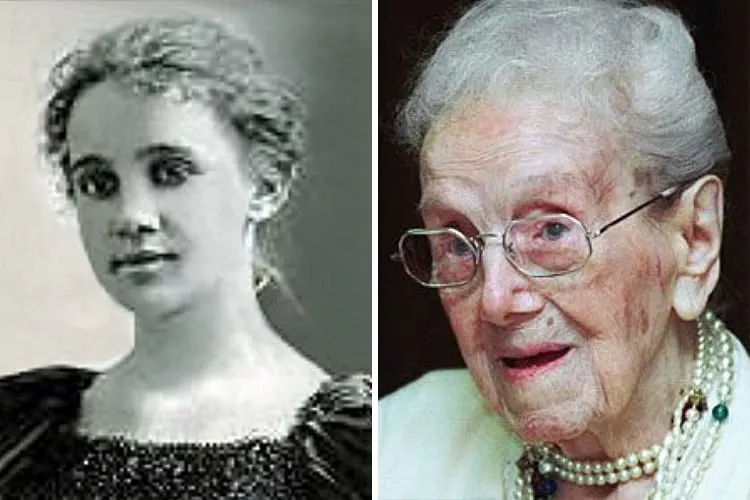 Stealing the limelight from Alabama's Lucy Hannah as the oldest person from the United States is the petite 4'7″ tall Sarah Knauss who lived to be 119 years and 97 days old.
Hailing from Hollywood, Pennsylvania, the supercentenarian was born on September 24, 1880 and married local Republican politician Abraham Lincoln Strauss in 1901.
Together, they raised one child and remained active in the community until Strauss's death in 1965 at the age of 87 years old.
Spending the majority of her life working as a homemaker and manager for a local insurance agency, Knauss lived through seven wars and 23 presidents before missing the new millennium by only 33 hours when she died on December 30, 1999.
Knauss attributed her longevity to never letting anything upset her and, when her family told her she was the oldest living person after the death of Canada's Marie-Louise Meilleur, the 116-year-old Knauss just smiled and said, "So what?"
After all, she did say she never let anything bother her!
Oldest People to Ever Live #1 – Jeanne Calment (122 Years Old)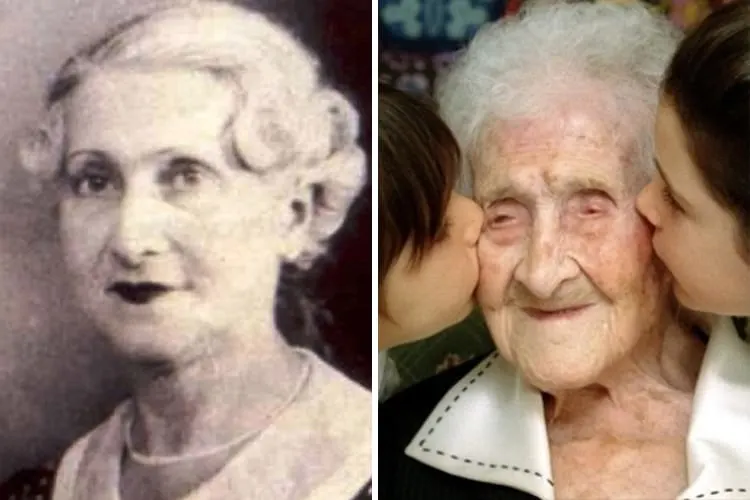 Topping our list at an incredible 122 years and 165 days old is French supercentenarian and the longest living person in the world, Jeanne Calment of Arles, France.
Calment was born on February 21, 1875 and spent her entire life in Arles where she even met artist Vincent van Gogh on his search to buy canvas from her uncle's shop in 1888.
Although, according to Calment, van Gogh was nothing special as he was "dirty, badly dressed and disagreeable."
By 1896, the 21-year-old Calment married her double second cousin, Fernand Calment, whose wealth allowed her to live a life of leisure.
Widowed by 1942 when Fernand died from food poisoning at the age of 73, Calment had already buried her only daughter and was left to raise her grandson who died in 1963 at 36 years old.
Left with no heirs and a legacy larger than life, Calment lived on her own until the age of 110 and later became the oldest person to appear in a movie at 114 years old.
On August 4, 1997, Calment passed away of natural causes leaving her title as the world's oldest living person to the 116-year old Marie-Louise Meilleur.