Free should mean without cost, right?
But the word is used rather loosely at times.
Sometimes "free" things are not really free.
For example, some things are free only if you're very careful, like "free" checking accounts that come with difficult-to-avoid fees and/or tricky and hidden requirements.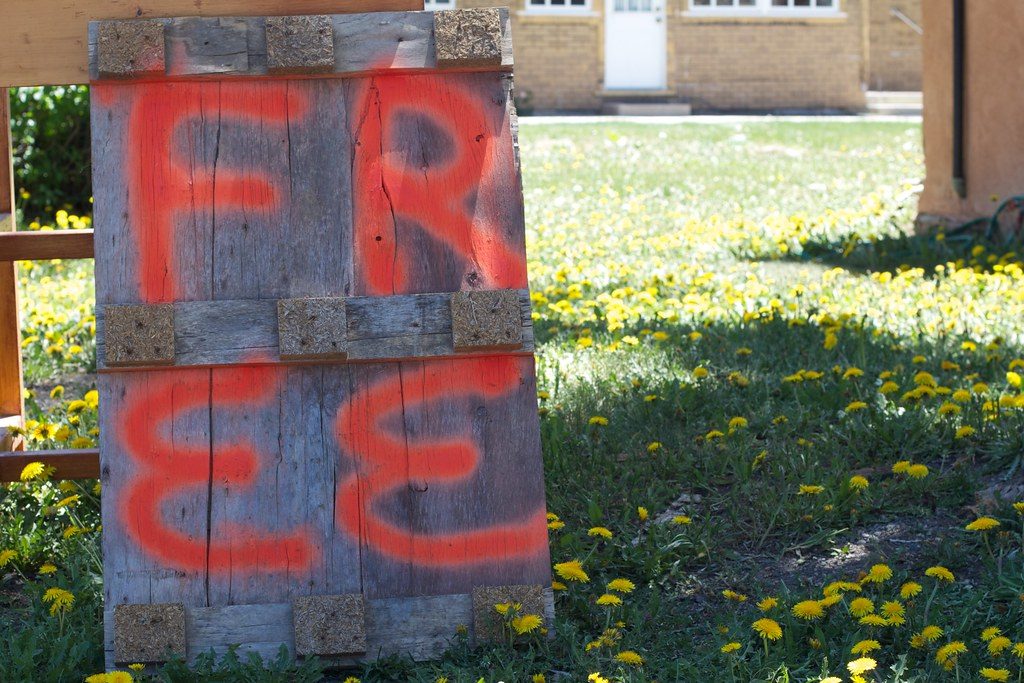 Consider the M&T Bank fiasco.
When 59,000 of their "free checking" customers failed to meet the requirements they were charged almost $3 million in fees, and the Consumer Financial Protection Board went after the bank for deceptive advertising.
Of, course the account was free if you were a fine-print aficionado and followed every rule.
But then there are also "free" things for which you really can't escape paying something.
Here are some examples of both types of supposed freebies…
Free Second Items
According to Federal regulations merchandise advertised as free cannot require the purchase of something else at an inflated price.
So what can poor infomercial marketers to get some more money from you for that second "free" item?
Their simple solution, one you've seen in more than a few commercials, is this: "Get a second super gadget free — just pay separate shipping and handling."
Of course your products will not come in separate shipments and the charge is typically more than any extra shipping cost or the value of the product.
It would be clearer if it was stated like this; "Buy our product and we'll send you a free $5 bill — just pay separate shipping and handling of $7.99." Who wouldn't want to give away "free" $5 bills all day that way?
To avoid being scammed, know the total cost before you order, and only take the second item if it's worth the true cost.
Free Events
There are many free events you can go to, but some of them aren't as "free" as others.
For example, my wife and I recently went to the Chalk Festival in Venice, Florida, which had been heavily advertised as a "free" event.
We discovered that parking was $10 and there were turnstiles to go through where you paid a "donation" to enter.
In a case like that you might park outside the event area and walk in.
You also can walk right past the admission collection people without saying a word, like we did.
If you want to donate (more than the parking charge) you can do so later, but why not first claim the "free" admission advertised.
Free Trials
Yes, you really can try things out for free.
For example, Netflix, Amazon Prime, Ancestry.com, and Spotify Premium all offer free trials.
But you know the routine; if you forget to cancel at the end of your free trial period your credit card will be charged automatically.
And we all forget things at times. And it's not just about remembering to cancel. Companies that offer free trials make it difficult to do cancel.
For example, Wired.com says this of the Apple Music free trial: "Most people aren't going to realize auto-renewal is even enabled, and it's not easy to find out where to turn this off."
To keep it free you can sign up for offers that don't require credit card information.
Otherwise you can mark the calendar and be sure to cancel the subscription before you get billed.
And you may want to read the FTC's warnings about free trials offers.
BOGO Deals
"Buy one, get one free" really means paying half-price, with the stipulation that you have to buy two of the item.
Whether that's a good deal depends on the price. And if it's a BOGO restaurant meal coupon you'll pay more than half-price.
You'll be expected to tip based on the regular price, and the fine print often requires the purchase of two beverages at full price.
You may not get anything free, but if you get the coupons that don't have additional stipulations, and the price is right, BOGO deals can be a great way to save money at the grocery store and elsewhere
Free Security Systems
You may have seen offers in the mail for free home security systems (the salesmen come door-to-door in our area).
The catch (you know it's coming) is that you have to subscribe to their monitoring service.
For example, ADT recently offered a system worth hundreds of dollars for free. You just have pay $36.99 per month for monitoring.
Oh, and in the fine black print (uncopiable, interestingly) on a dark blue background at the bottom of the page it mentions that you have to sign a two-year agreement, which means you'll be on the hook for $887.76 for your free system.
Consider the total real cost if you need a security system. It might be cheaper to pay for a system that has lower monitoring fees.
Free Books
"Free" books that aren't really free have been around for decades.
For example, consider the free internet marketing book from DotComSecretsLabs.com. The sales copy actually says: "Like I mentioned before, this book is free.
All I ask is that you help me cover the printing and postage costs of $9.95."
The author even has the nerve to say "There Is No Catch!" Sure, no catch other than the fact that you have to pay $9.95 for a free book.
If you want truly free books you can download free Kindle books or go to your local public library.
Otherwise ignore the claim and decide if the actual price is worth it to you.
Free Pets
Kittens in a box outside the supermarket are so cute. But before you take that free pet home, consider the real cost.
The ASPCA guide to pet care costs says you'll spend an average of over $1,000 the first year for a dog or cat.
No pet is free of costs, so be sure you're ready to properly care for your new housemate.
Free Financial Seminars
My wife and I occasionally go to free real estate or internet seminars where they promise we'll get rich if we just sign up for a $3,000 weekend workshop.
We go for entertainment and a free lunch.
And yes, it can be free (other than the cost of gas to drive there), as long as you aren't too susceptible to very-convincing sales pitches.
But be warned, there will be very little useful information for free, and these people know how to sell.
Just watch the people line up to write checks for thousands of dollars at the end of any free financial seminar.
But before you do that, read reviews online from people who have attended those expensive workshops.
And if you still want to get in line with your credit card or checkbook, why not wait one day, and see if you feel the same.
The Real Freebies
Looking for things that are actually free? Be sure to check out my list of 101 things you can get for free.
Image by
Alan Levine
via
Flickr