Brandon Fugal is a successful businessman who has made some "other-worldly choices" throughout his life that have brought him the money and success he has today.
Fugal is a real estate developer, entrepreneur and the owner of "Skinwalker Ranch".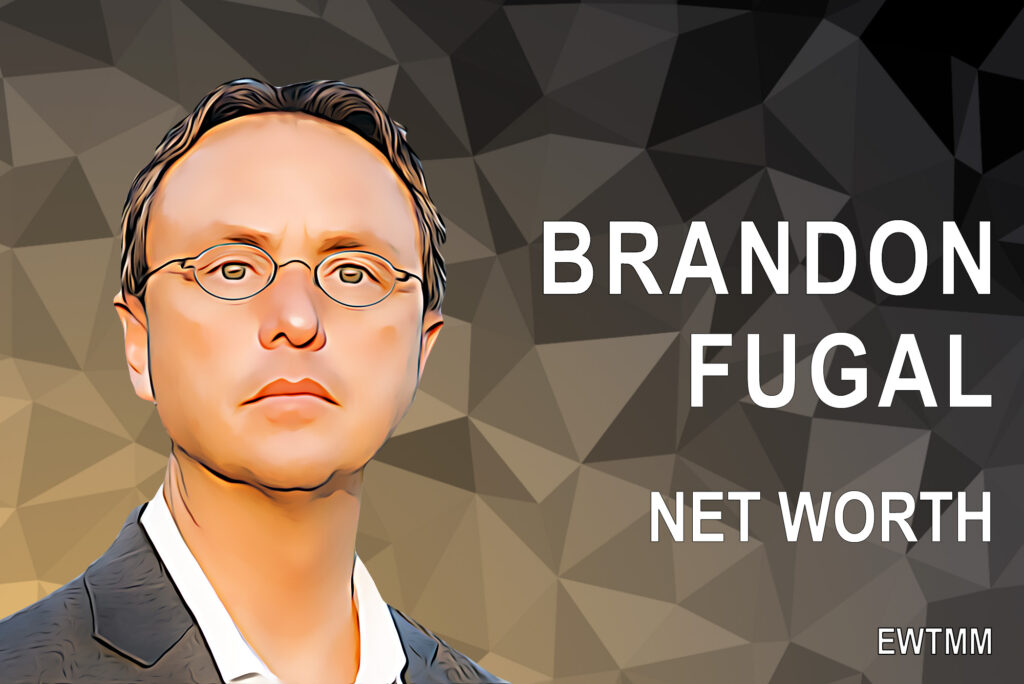 | | |
| --- | --- |
| Net Worth 2023: | $500 Million |
| Born: | April 1, 1973 |
| Age: | 50 |
| Height: | 5 ft 7 in (1.7 m) |
| Native Country: | United States |
| Source of Wealth (SOW): | Real Estate |
| Updated: | March 5, 2023 |
With these interesting career choices, you must wonder how much money he has.
When it comes to money, you won't believe what Brandon Fugal's net worth is!
Brandon Fugal's Early Life
Every interesting businessman has to start from somewhere. Brandon Fugal was born on April 1st, 1973, in Utah.
He has stayed in Utah for pretty much his entire life and it is where he bought the ranch that made him famous.
Fugal's parents are Daniel and Jill Fugal. Fugal has three brothers: Cameron, Patrick and Matthew.
Tragically, Daniel Fugal passed away in 2021 from a battle with cancer.
There is not much known about Brandon Fugal's early life, so it is assumed that he had a fairly average childhood and upbringing.
Brandon Fugal's Education
Brandon Fugal graduated from Pleasant Grove High School, and then went to Utah Valley University, from where he graduated with a business degree.
When he was 18, Fugal got his real estate license, which allowed him to enter the real estate industry at a young age.
Education is an important value to Brandon Fugal, considering that from 2009 – 2017, he served on the Utah Valley University Foundation Board.
Brandon Fugal's Personal Life
Who is important in Brandon Fugal's personal life? To start, Fugal has had two marriages.
Firstly, he married his longtime college love, Lacey Anne Fugal. It is unknown when they got married, but together they had 4 children.
Fugal's oldest child is 21 years old (as of 2022), but there is no information on his younger children.
Brandon Fugal and Lacey Anne Fugal have kept their reasons for separation out of the public's knowledge to the point where many news sources aren't aware that Brandon Fugal has married again.
As of 2021, Brandon Fugal married Kristine McCarthy and they have been happy together since.
Brandon Fugal's Professional Life
Other than working on the Utah Valley University Foundation Board, Fugal has had a successful career that has covered many areas.
His career started with working as the Senior Vice President at the Utah Realty Group in 1994.
This is where he worked until 1996. He and his work have jumped around a lot since then, working with CBC Advisors in 1998 as the chairman, and as the chairman of Coldwell Banker Commercial in 2013.
He was a part of many companies.
There seems to be a large jump in his career from 1998 to 2010. It is unknown what was happening during this time.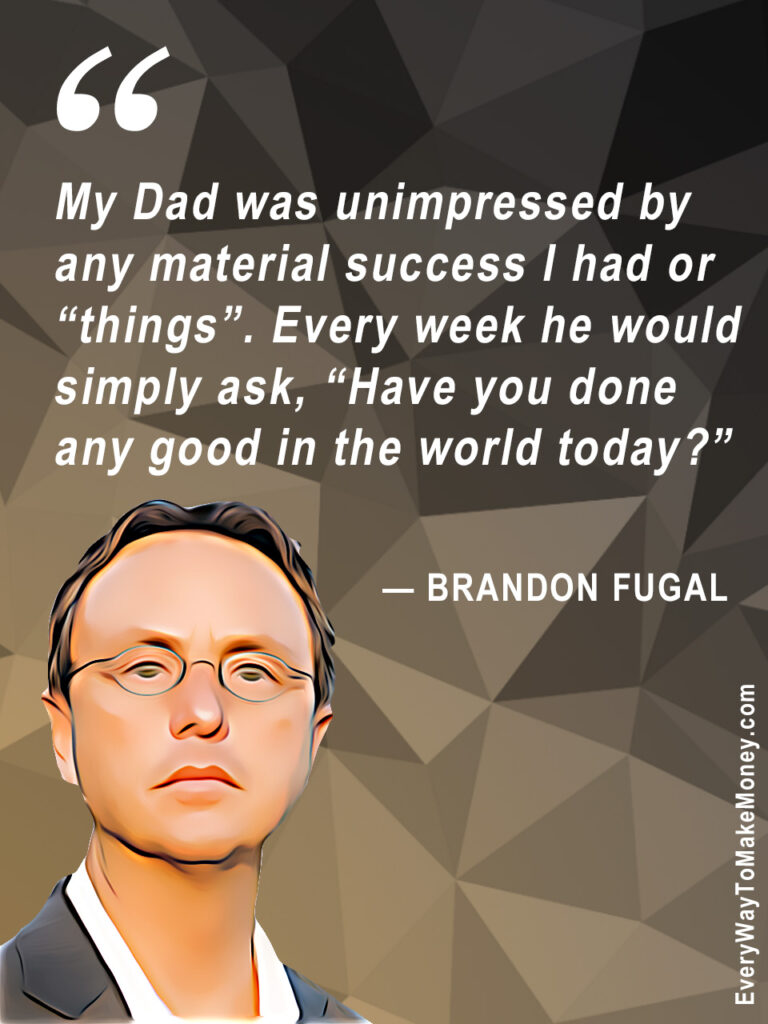 However, Fugal's biggest career achievement is when he was the executive producer and appeared on the show "The Secret of Skinwalker Ranch," on the HISTORY channel.
This happened after Fugal had purchased what is known as the "Skinwalker Ranch," which is also called Sherman Ranch in Utah.
Fugal bought this ranch from Robert Bigelow for $1 billion. On this ranch, there have been claims of UFO sightings and other paranormal activity."
Hunt for the Skinwalker" gave the ranch more attention, as the documentary was set there as well.
Finally, he is presently working at Colliers International, a Utah-based real estate firm, since 2018.
There seem to be no plans for Fugal to change his career path in the near future.
Social Media Presence
Brandon Fugal may not have many social media accounts, but he is highly active on the few he does have.
Fugal is an active user of Instagram and Twitter, though he also has a LinkedIn account that he isn't as active on.
With an impressive number of followers on both his Twitter and Instagram, Fugal uses his social media to share his real estate adventures, events that he has attended and occasionally he shows his Utah pride at basketball games.
In many of his posts regarding events or personal adventures, Fugal's wife, Kristine, can be seen in the photos.
As of late 2022, Brandon Fugal has an outstanding 56.7k followers on Twitter.
His Instagram isn't nearly as popular, but still has a substantial 12k followers.
Many of the posts that he makes on Twitter are also on his Instagram, so it is assumed that more people follow his Twitter than his Instagram because of the shared information.
| | |
| --- | --- |
| Brandon Fugal | Social Media |
| Instagram handle: | brandonfugal |
| Instagram followers: | 13K followers |
| Twitter handle | BrandonFugal |
| Twitter followers: | 61K followers |
| Updated: | March 5, 2023 |
Brandon Fugal's Net Worth
You've waited long enough; it is time to discover what Brandon Fugal's net worth is after all the success he has had over the years.
After being in the real estate industry for so many years, buying a billion-dollar ranch and having a show be made from the ranch, Brandon Fugal's net worth is around $500 million.
That is a huge number!
Much of Fugal's net worth has come from the big projects he has accomplished like working with Cottonwood Corporate Center and Rare Downtown Developmental Parcels.
Each of the companies he has worked with has been worth millions of dollars, and some sources say that Fugal has made over $6 billion from real estate sales.
However, that has not been confirmed.
Life Lessons from Fugal
The biggest lesson that can be gained from Fugal is if you work long and hard at a goal, you will achieve it. With Fugal working in real estate for so many years, his drive and determination have led him to the major success he has gained today.
Frequently Asked Questions
What does Brandon Fugal do for work?
Brandon Fugal is a real estate broker who is currently working at Colliers International. He also owns a large ranch in Utah, which is known for paranormal activity.
How did Brandon Fugal make his money?
Brandon Fugal got much of his money by working for many years. He entered the real estate industry at 18, and has been working at different firms and companies since. Fugal also gained a lot of money from the attention his Skinwalker ranch gained from HISTORY's show on it.
It is essential to bring attention to the fact that the net worth of Brandon Fugal is not publicly available and the specific amount cannot be confirmed.