ABC News reports that Walter Cavanagh has 1,497 credit cards, with a total credit line of $1.7 million.
Sometime in the late 1960s he and a friend bet a dinner on who could get the most cards by year's end.
Cavanagh won with 143, and then he continued with his new hobby (obsession?).
By 1971, and every year since, he's been in the "Guinness Book of World Records" for having the most credit cards, and it earned him the title, "Mr. Plastic Fantastic." Cavanagh also holds the world record for the world's longest wallet.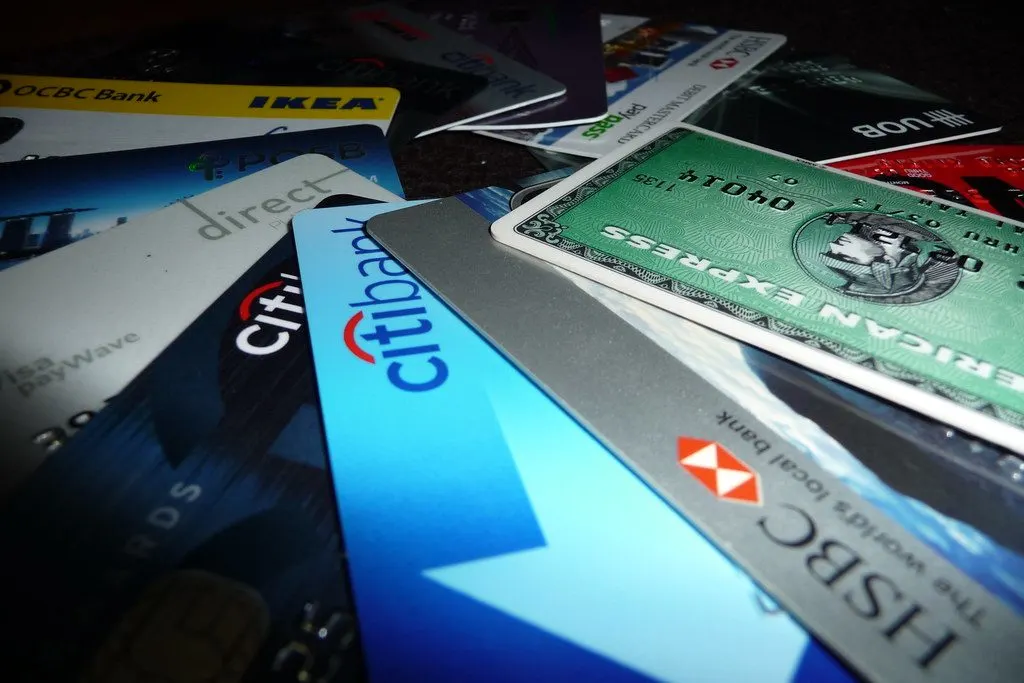 It's 250 feet long and can hold 800 cards.
What happens to your credit score when you open almost 1,500 credit cards accounts?
Cavanagh says his is "nearly perfect." He uses only one card at a time and pays them off every month.
Okay, so getting more credit cards may not hurt your credit score, but who wants to keep track of even a few dozen cards, let alone more than a thousand?
On the other hand, is it really enough to have just one or two?
Different credit cards are good for different purposes, after all, so it makes sense to have at least a few.
Here are some examples of what you may need…
Travel Cards
Determining which ones are the best travel credit cards for you has to do with how and where you travel.
If you travel to other countries you'll want a credit card that doesn't charge foreign transactions fees, which are often as high as 3 percent.
At that rate, if you spend $2,000 overseas the right card will save you up to $60 in fees.
The best ones have no foreign transaction fees and no annual fee, like the Capital One Quicksilver card (which also offers 1.5 percent cash back on every purchase).
If you fly a lot you need to consider which airlines service your nearest airports when choosing a credit card that gives you airline miles.
And you may want several of these cards, because some are better for racking up miles for purchases and others offer better account opening bonuses.
For example the Frontier Airlines MasterCard offers an uninspiring 1 mile per dollar spent on the card.
But the current signup offer is 40,000 bonus miles after spending just $500 on the card in the first 90 days.
That's enough for two roundtrip tickets just about anywhere they fly.
Hotel Cards
Another type of travel card, hotel credit cards let you accumulate points toward hotel stays.
Use one of these along with an airline miles card and you can cover most of the cost of a trip.
The best signup bonus at the moment may be from the Hyatt Credit Card.
Spend $1000 on the card in the first three months and you get two free nights at any Hyatt in categories 1 through 4.
There is no fee the first year, and after that each $75 annual fee gets you another free night.
You get 1 point for every dollar spent on the card (2 points at restaurants, airlines, and car rental companies; 3 points on Hyatt properties), and redemptions start at 7,500 points (category 1 hotels).
Chase has their no-fee Wyndham Rewards Visa (they also offer one with a $69 annual fee).
Currently it offers 15,000 bonus points after your first purchase — enough to stay at any Wyndham properties, even high-end resorts.
Only one purchase required — you can literally buy a candy bar and get a free hotel night!
You get 2 points for every dollar spent on the card (3 points if spent at the hotel), so it will take you roughly $7,500 in purchases to get each free night after you use up your bonus points.
Credit Cards for Gas
Gasoline is such a regular purchase that it makes sense to have a credit card that offers cash back when filling up.
You can find lists of the best gas cards online, but offers are always changing.
Some cards give you 5 percent back, but only when gas stations are on that quarter's list of bonus categories.
Some American Express business cards let you choose gas as a permanent 3-per-cent-cash-back category.
Look for offers locally too.
When I recently opened a bank account at a Sun Trust bank near me (in Florida), I also got a credit card that offers 5 percent cash back on gas for the first year.
Credit Cards for Groceries
If you have a card that offers rotating 5 percent cash back categories, use it whenever grocery stores are on the quarterly list.
Otherwise, there are cards that regularly offer higher cash back awards for groceries, like the Blue Cash Everyday card from American Express.
That one gives you 3 percent cash back (up to $6,000 in purchases) and has no annual fee.
Again, check local bank offers too.
My Sun Trust card gives me 5 percent cash back on groceries for the first year.
Best Cards for General Cash Back
Not all of your purchases will fit into a 3 or 5 percent cash back category, so it makes sense to look into getting one of the best cash back credit cards for everyday use.
You can get 2 percent cash back on everything with a card like the Citi Double Cash (1 percent when you buy and another 1 percent when you pay), or a Discover card that's enrolled in the Double Cash Back program (they double all rewards after the first year — even the 5 percent rewards).
A Credit Card for Free Museum Admission
If you have a Bank of America credit card you can get into museums around the country for free.
Check out their "Museums on Us" program for details.
All you do is show your card at a participating museum on the first weekend of each month and you get in free.
Business Credit Cards
Business cards offer many of the same benefits and rewards as personal credit cards.
But some also offer special cash-back categories.
For example, some American Express business cards let you choose your 3 percent cash back categories and offer 5 percent at office supply stores.
Chase has Ink Cash and Ink Plus, both of which give you 5 percent back at office supply stores plus 5 percent off cellular phone, landline, internet and cable TV services.
Ink Cash has no fee, and currently offers a $300 signup bonus if you spend $3,000 on it in the first three months.
Ink Plus will cost you $95 per year, but you can earn a signup bonus good for $750 in travel rewards after spending $5,000 in the first three months, and it also has no foreign transaction fees.
Balance Transfer Cards
If you carry balances and pay interest charges every month on your cards, it can make sense to transfer those balances to a new card with a lower interest rate.
There are a number of good balance transfer offers at the moment, including one that charges 0 percent for up to 21 months.
But the transfer fee (3 percent) can be substantial if you have large balances.
Chase Slate offers 0 percent interest (for 15 months) and no fee for balance transfers done in the first 60 days; that may be the best deal going.
Low Interest Rate Cards
If you regularly carry a balance on a credit card, you should make it a card with a low interest rate.
For example, Capital One has cards that offer 0 percent introductory rates with regular rates as low as 11.9 percent.
To move your balances to a new low-rate card without paying transfer fees, just start charging everything on the new card.
Then pay the minimum payment on that as you pay off the others.
Credit Cards That Come With Bonuses
Apart from all the other types of cards you might need, there are cards with signup bonuses that are just too good to pass up (I'll make over $2,000 from credit card signup bonuses this year). The best bonus offers change constantly, but there are usually some in the $300 to $400 range.
For example, the Citi Thank You Premier card usually offers 40,000 or 50,000 bonus points (watch for the higher offer) for spending $3,000 on the card in the first three months.
Points are worth 1.25 times as much when used for airfare, making 50,000 points worth $625 — one of the best bonuses available.
The $95 annual fee is waived the first year.
How Many?
How many credit cards do you need?
That depends on your shopping and travel habits, and how well you handle multiple accounts and credit card bills.
You might be able to use dozens of cards, or you could be fine with just a few.
It's your call.
Your Thoughts: What's in your wallet?
Image by
Soviet Mole
via
Flickr