I have known a number of people who have had a party for profit.
Party for profit? Yes, when I was younger they used to fill a house with fifty people who had all paid $5 or $10 and got all the keg beer they could drink.
Some students paid their rent during college with these little businesses.
It made sense to me. But the legality of the parties is another matter.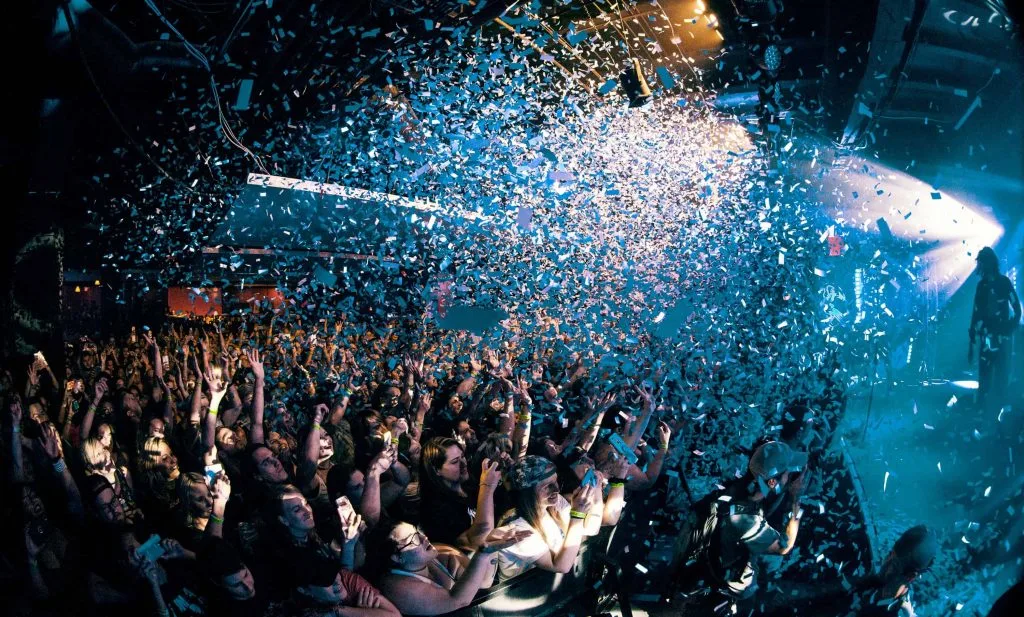 Is it legal to charge for entry to your house party?
Generally, yes. Is it legal to charge for entry and then give away beer? Ask a lawyer.
It is done all the time, but it may cross the line.
Even if the police leave you alone for handing out beer in your house, they will put you in jail if one of your drinking guests happens to be too young.
Want to know more about organizing a party for profit? Check this new article on a similar topic.
If you do have a party for profit, a DJ or a band is a good idea.
Food is a good idea too. Pretzels are one of the cheapest snacks you can buy, and almost everyone likes them.
If you know enough people, word-of-mouth might be enough to fill your house.
Otherwise you can print a few dozen flyers using your computer, and post them on bulletin boards and hand them out.
To be sure that you are doing this legally, you can find a place that already has a bar or liquor license and will rent you the space for a party.
VFW centers, ELKS clubs and others sometimes charge as little as $200 for the night, especially if they make all the money from the drinks sold.
In that case, you'll have to see if you can sell food or you can just make the money on the cover charge.
Want to know more about organizing a party for profit? Check this new article on a similar topic.
How Much Can You Make throwing party for profit?
Who knows? This page is indexed primarily as a "ideas" page, meaning there is little to back up any numbers I put here.
(The page is also indexed in the "fast ways to make money" section because you might pull it off in a matter of a week.)
I know that when I was younger some of my co-workers did pay their rent from house parties.
What about renting space?
Let's say you find a hall that will rent for $300 (and they keep the drink receipts).
You have a friend who will DJ for tips, or friends in a band who will work for free to get the exposure. You know so many people that you only spend $50 promoting your party.
Your total risk is only $250.
A $10 cover charge and 75 guests would net you $400 ($750 at the door minus the $350 of expenses).
Ways to Make More | Related Opportunities | Tips
A BOB party for profit (BOB = "bring your own beer") at your house might be legal even if you charge $10 at the door.
If you can get a live band for $100 and sell pizza by the slice, you might make a few hundred dollars.
Want to know more about organizing a party for profit? Check this new article on a similar topic.
Qualifications / Requirements
Your own house is a good idea if you want to do this more than once (landlords will not like you using their places).
First Steps
Check the laws in your state and local area to see what you can legally do at home.
Then start running the numbers and making the plan.
Resources
How to make money throwing parties – An article on how to party for profit.
Throw parties – Another article with some tips.
Image by
Elena de Soto
via
Unsplash