The job of an employer isn't limited to interviewing potential candidates and hiring employees, they also need to give the new recruits a map to help them navigate their new work life at the company.
Let's look at how you, as an employer, can make the process easier for them.
What Step Do Companies Often Miss After Hiring a New Employee?
Companies should do the administrative work in advance before making a formal job offer.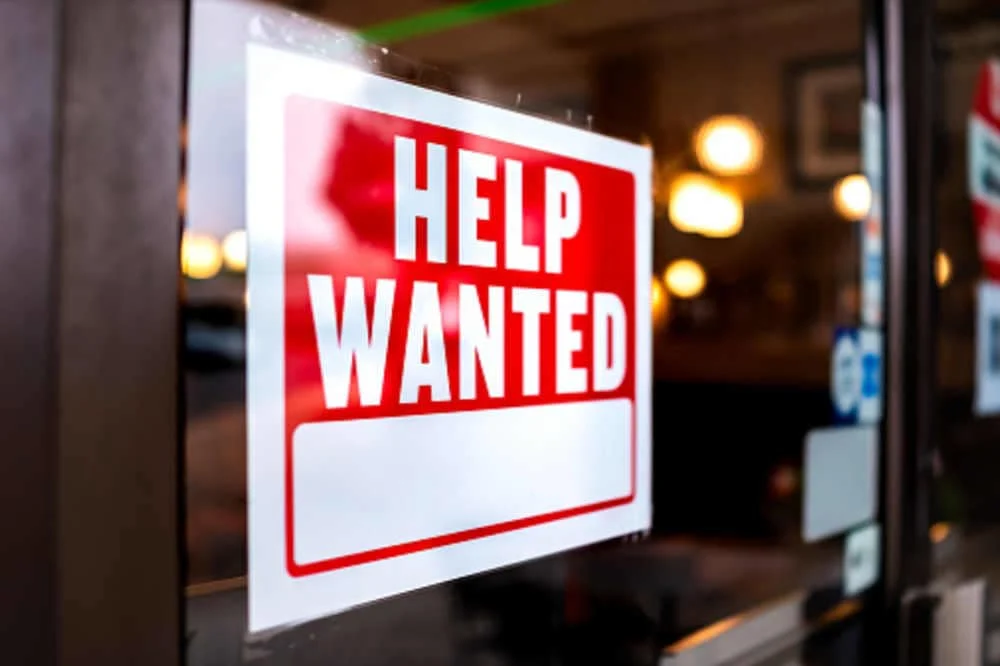 This includes things like offer letters and contracts as these are often neglected in favor of the next urgent matter on their work schedule.
What Should Companies Think About Next?
The next step after recruitment is employee preboarding. This can affect how the new recruit will perceive the company.
A prompt and favorable response following the interview will lead to an optimistic and enthusiastic employee. Send them their contract and company updates, invite them to social events, and make them feel included in the company decisions to make them feel like a current employee instead of a prospective one.
The first impression is always lasting, so welcome your new employee to a comfortable workplace so that they can give their best during work.
This includes but isn't limited to having their desk and email set up, welcoming new employees through a sponsored event, or welcoming parties.
On the other hand, a generic induction program giving out name tags and talking about health and safety can be a bit impersonal.
What Should a Good Onboarding Process Look Like?
A personal approach is the way to go about the onboarding process. Just putting them at a desk and expecting them to start working is the wrong approach.
The direct line manager or an experienced colleague should receive the new employee at the reception, show them around the workplace, explain their duties, introduce them to other teams, and, also build rapport over a cup of coffee at the local coffee shop.
A three-month induction program is an ideal method to properly accustom new recruits to the workplace environment. Sit down and review the first week with the new employee.
One-on-one feedback sessions from both parties will help you assess how well your employees have understood their duties and share their concerns.
If anyone's having trouble settling in, managers should look into peer groups. A potential high achiever should be put with your best people.
Talk to other employees so that they set a pace the recruit can match and get accustomed to.
Before you Hire Employees
Here we will briefly discuss the essentials to cover before the hiring process to make it go smoothly.
1. Make sure you have an EIN (employer identification number)
It is crucial to have your business registered with federal and state authorities. The IRS expects all employees to have a unique nine-digit number used for tax ID purposes. The EIN is basically a Social Security number for a business.
If you don't already have one, you can apply online. You can visit the labor department website of your state for more information about the registration process.
2. Set up records for withholding taxes
Taxes should be taken into account before hiring your first employee. Three different types of withholding taxes need paperwork to be filled out before the hiring process.
Federal income tax withholding- Form W-4 (employee withholding certificate) for deduction of federal income tax from the employee pay, which should then be submitted to the IRS.
Federal wage and tax statement- Employers have to fill out Form W-2 which details the earnings and taxes withheld for the year. A copy needs to be sent by January 31st covering the previous year.
State taxes- Employment tax records should be kept for at least six years to support the employment tax filings through an organized system. Tasks like preparing tax returns and keeping track of deductibles can help track your business's health over time.
3. Define the Role you're Firing For
This is important in order to find the right candidate for the job. Write out a clear, thoughtful job description detailing the important tasks that need to be handled, the responsibilities to be fulfilled, the preferred background and skill set, experience, and the pay you will be offering.
Hiring process
This is the crucial part. Let's jump right into it.
1. Find Candidates
Referrals can save you time and effort in finding a suitable person for the position. However, having a diverse workforce has been statistically more productive than a non-diverse one.
Post job listings on Craigslist, LinkedIn, and Instagram, and mention that your business is an equal opportunity employer to cast a wider net to encourage candidates of all races, sexes, orientations, and those with disabilities to apply if they are eligible.
Blind recruitment that hides candidate names, education, and experience can also promote unbiased recruitment.
2. Conduct Interviews
Multiple employees should interview the candidates for a balanced assessment. For larger businesses, allow each interviewer to focus on a specific area to assess a candidate's specific skills as well as allow your employees to feel part of the recruiting process.
Ensure that your interviewers are qualified for the interview.
3. Run a Background check
A pre-employment screening or background check is essential for the safety of the business, employees, and most importantly, the customers.
The legal restrictions and complexities on background checks vary by state. For instance, some states ban inquiries about criminal history. Consult a legal professional for more advice and information.
4. Make sure They're Eligible to Work in the Country
Make sure your employees are legally allowed to work in the country, otherwise you risk potential fines and criminal charges.
Your employee should fill out Form I-9, which includes their Social Security number, contact information, and employment eligibility on their first day.
This will be kept on file for three years after hiring or one year after they stop working, whichever comes later. Then have them show you a valid ID.
5. Explain the Mission and Vision
After the introduction session and explaining the recruit's duties and responsibilities, HR is required to explain the mission and vision of the organization.
The new employee, no matter their position, needs to put their best effort into their job, and that is only possible if they are aware of the goals of the company they are working for.
6. Discuss Safety Issues
An important part of working in a large production with multiple shifts is a safety orientation program conducted by the safety head.
This involves informing employees of safety zones, fire drill procedures, emergency procedures, emergency exits, safety equipment to be used, where the first aid boxes are placed, and safe working procedures.
7. Norms to be Followed
Each company has norms and regulations to be adhered to by employees, whether it is dress code, reporting time, lunch breaks, or assembly places.
New employees should be informed about this once they join.
After you hire employees
Now that you have found your ideal candidate, on to the next steps:
Report your New Hires to Your State Employment Agency
Newly hired or rehired recruits must be reported to the state's labor agency.
Obtain Workers' Compensation Insurance
Review your state's requirements to find policies that suit your business, as this varies between states. Consult the guide by the National Federation of Independent Businesses (NFIB) for more information.
Go Through the Full Onboarding Process
Here's a checklist for the onboarding process:
Add your employee to internal systems
Complete new hire paperwork
Share your employee handbook
Provide necessary tools
Provide required training
Start a shadow program
Send a reference guide
You can do payroll yourself, through an accountant, or hire a payroll service. Payroll services save you time and offer integrated insurance as well as taking care of reporting new hires.
Payroll taxes and filing are to be completed monthly or quarterly, depending on your business.
Display Workplace Posters
Employers must put up posters and notices to inform employees of their rights, as ordained by the Department of Labor.
After proper introduction and orientation, employees should be allowed access to a work laptop or a PC including passwords or access to files. The employee should be assigned a suitable office desk that will facilitate their performance.
New employees must be informed of any performance-based bonuses. Some companies calculate the profit for the month and allocate bonuses accordingly.
Any legal issues or labor laws related to the company must be explained to the new employee. Disciplinary actions due to tardiness or after issues should be addressed.
Employees are the backbone of an organization, and their health takes top priority. Regular check-ups help employees detect any severe illnesses early or manage existing conditions.
Essential New Hire Checklist Steps:
Providing a job requisition form to the HR department to make it official
Proper background check of the candidate
Prepare a schedule and make them understand job basics
Explain the job descriptions and duties
Process all the hiring formalities
Introduction with your team members
Arrange a good workspace
Schedule the training program
Conclusion
A new environment might make any new recruit apprehensive. As the employer, your task is to make the transition of the recruit to a full-time employee smoother.
Motivate your employees and keep their spirits up. This will boost their confidence and their enthusiasm for work, and they will be able to approach you for any queries.
Remember, happy employees, translate to a successful company.