How to Become a Puppeteer
Anyone who enjoyed the Muppets or Sesame Street as a child has probably at one time or another dreamed of being a puppeteer.
Puppeteers make children laugh and they get to act out all kinds of interesting stories for people when they go out to do their jobs.
So what does it take to be a puppeteer anyway?
Well, it turns out that the skills you might initially assume you need aren't necessarily the ones that are most important.
Most people assume you need to know how to make a puppet, but that is relatively easy to do and in any event, puppets can be purchased ready-made.
Many people also assume that a puppeteer needs to know how to manipulate the puppets to make them seem lifelike.
Want to know more about how to become a puppeteer? Check this new article on a similar topic.
While that is true enough, the reality is that for most puppets, it's pretty simply to do that as well.
Virtually anyone can learn how to do it in just a few minutes unless you work with marionettes, in which case there is a serious amount of skill involved.
However that is a different kind of work entirely and only tangentially related to being a puppeteer.
The skills that you do need however in order to do this job professionally are story telling skills and acting skills.
You need to know how to do multiple voices and keep a story moving along quickly.
In essence, you are something of an actor, a writer and a puppet master all rolled into one.
Want to know more about how to become a puppeteer? Check this new article on a similar topic.
It is these skills that will take time to master and which you need to focus on however if you want to do this for a living.
How Much Can You Make when you become a puppeteer?
According to Simply Hired, the average salary for a professional puppeteer is just $28,000 per year, so it's not a well paid job.
However, those who land projects with major productions, such as working on a Muppets revival or working with a show like Sesame Street can potentially earn much more as can those working for large stage puppet shows.
And of course, you could start your own business as well where it's mostly a matter of you doing what you need to do in order to earn a good living.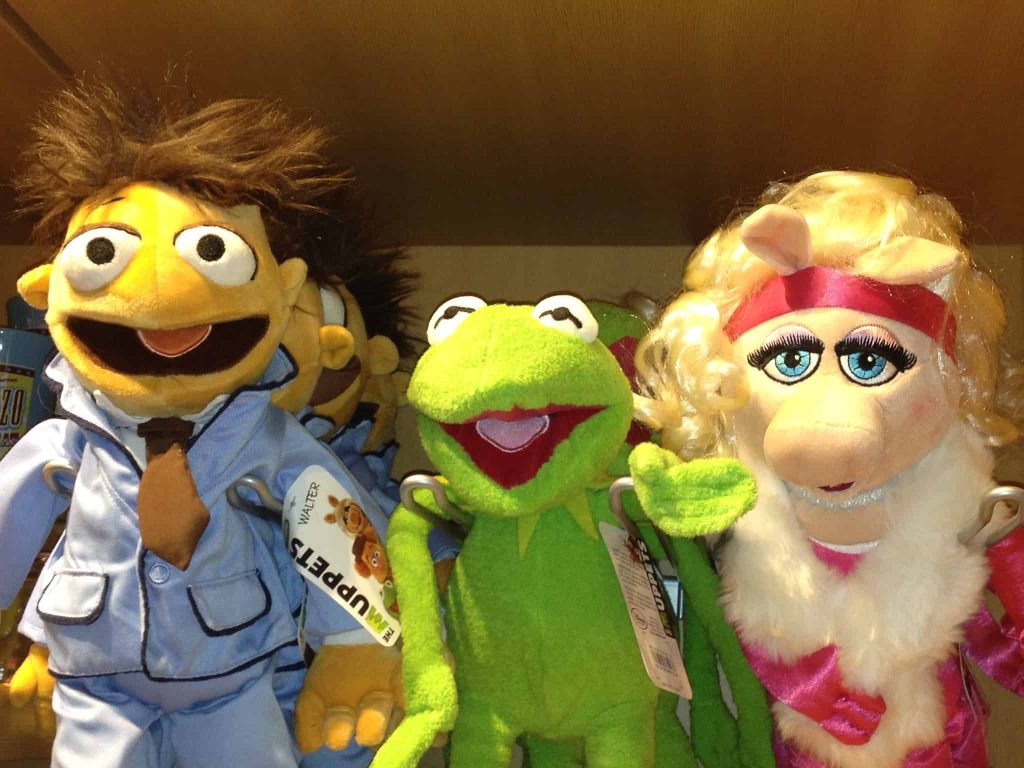 Ways to Make More | Related Opportunities | Tips
Remember that puppeteers come in all shapes and sizes.
While most people thing of puppeteers as being those who work with hand controlled puppets, related jobs include working with marionettes or working with wooden dummies.
The difference of course is that marionettes are a highly specialized field best suited to adult entertainment.
Working with wooden dummies means working in front of a stage rather than being behind the scenes handling the puppet.
Want to know more about how to become a puppeteer? Check this new article on a similar topic.
Keep in mind as well that puppet shows primarily appeal to very young children so you'll likely be working on entertaining children in the 3-6 year old range.
If you don't absolutely love working with children that young, this job may not be for you.
Finally, remember that many, many people want to be puppeteers, but there are only so many jobs to go around for them.
Therefore, if you are not really, really good, consider doing something else for a living and do this part time or as a hobby.
Qualifications / Requirements
While no formal training is required for becoming a puppeteer, most professionals take one of two routes.
They either apprentice with a master puppeteer who teaches them the profession and with whom they work for a year or several years before striking out on their own.
Or they attend one of the handful of colleges that offer a bachelor's degree in puppetry arts.
First Steps to become a puppeteer
Start by purchasing or making a few simple puppets and practicing.
Try offering puppet shows for younger relatives or children of friends and hone your craft.
Want to know more about how to become a puppeteer? Check this new article on a similar topic.
Once you are sure you want to do this for a living, contact professional puppet shows and ask to speak to the puppeteer.
Ask them about the industry and what they recommend.
While some will simply tell you to go to school, others may offer to take you under their wing and teach you the art of puppetry.
In below video, Sesame Street puppeteers explain how they control their puppets.
Which would be an ideal way to get into the business.
Resources
Check out these helpful resources to find out more about becoming a puppeteer:
WiseGeek: How to Become a Puppeteer – A good basic introduction to how to get into this amazing field.
http://www.puppeteers.org – This organization is "dedicated to the art of puppetry. They report on events like the National Puppetry Festival, and you can join in order to get in their Membership Directory and receive other servcies.
Quick facts about puppeteer jobs
Job Title: Puppeteer
Office: Schools, theaters
Description: Make people and children laugh
Certifications/Education: Bachelor's degree in puppetry arts
Necessary Skills: Humor, hand eye coordination
Potential Employers: Schools, theaters
Pay: $28,000 per year average
Image by
Pablo Hermoso
via
Unsplash