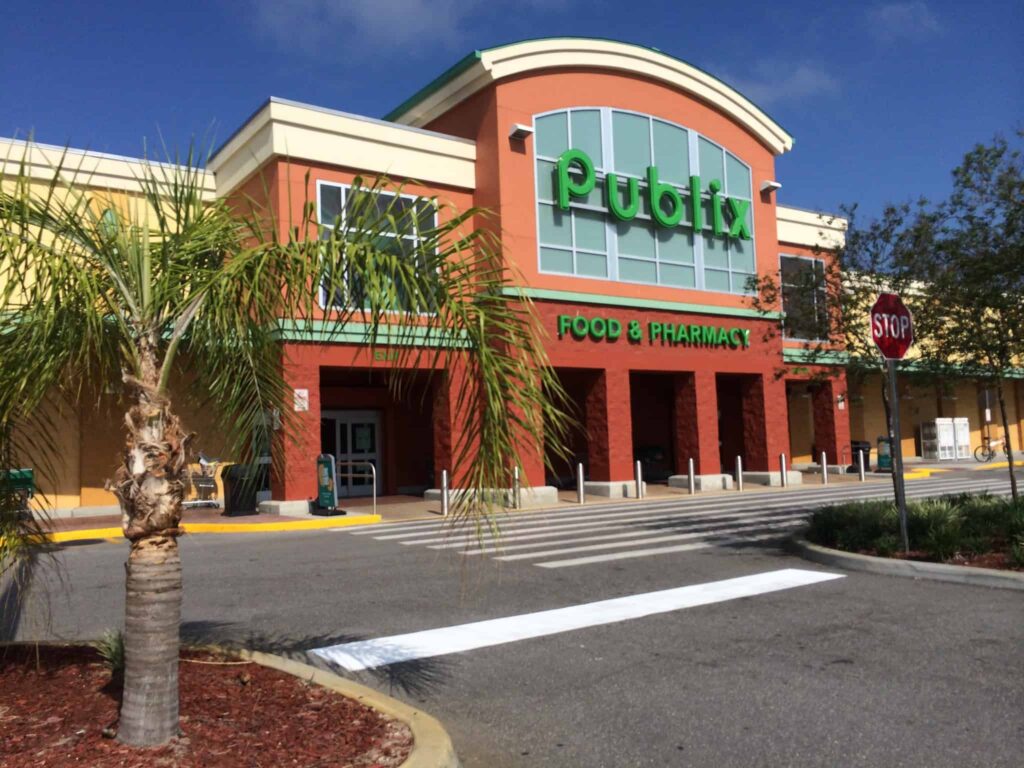 Can you cash check at Publix? that's What Everyone Wonders…
A lot of folks don't have bank accounts and ask "can you cash check at Publix"?
We all lead busy lives. With all the technology to save time, why does it still seem there aren't enough hours in the day?
We're always rushing around, and being able to cash a check at a grocery store is a great convenience.
Sometimes there are annual or monthly fees, sometimes people have been stung by overdraft fees, or just haven't set one up in a new town yet.
Therefore, being able to go to a local grocery is great for your time management. Yet, sometimes you run into a brick wall when trying to do so.
It seems like you have to ask about each individual store, as in "Can I cash check at Publix?"
The answer is "sure." Read on, dear friend. We will steer you right!
Do You Know Publix?
Piggly Wiggly, I.G.A., Aldi's, Food Lion, Ralph's, Meijer: there are so many large chain grocery stores out there.
How can you keep track? In fact, maybe you don't know about Publix, even if there's one near you.
Founded in Winter Haven, FL, in 1930, Publix became one of the biggest and most successful grocery chains in Central Florida.
Today, Publix sells its goods in all the Southern states, with more than a thousand overall. Florida remains the state with the most locations.
Want to know more about cashing checks? Check this new article on a similar topic.
By now, Publix has, under various names, opened up several off-shoots catering to various niches, such as healthy eating and Spanish culture.
Because they haven't lain off an employee in their long history, they are known as a "people" company that cares about the community.
They provide all sorts of services such as selling and cashing money orders, running a food delivery services, free medications for qualifying individuals—it's amazing how thorough and far-reaching Publix is.
They absolutely cash checks.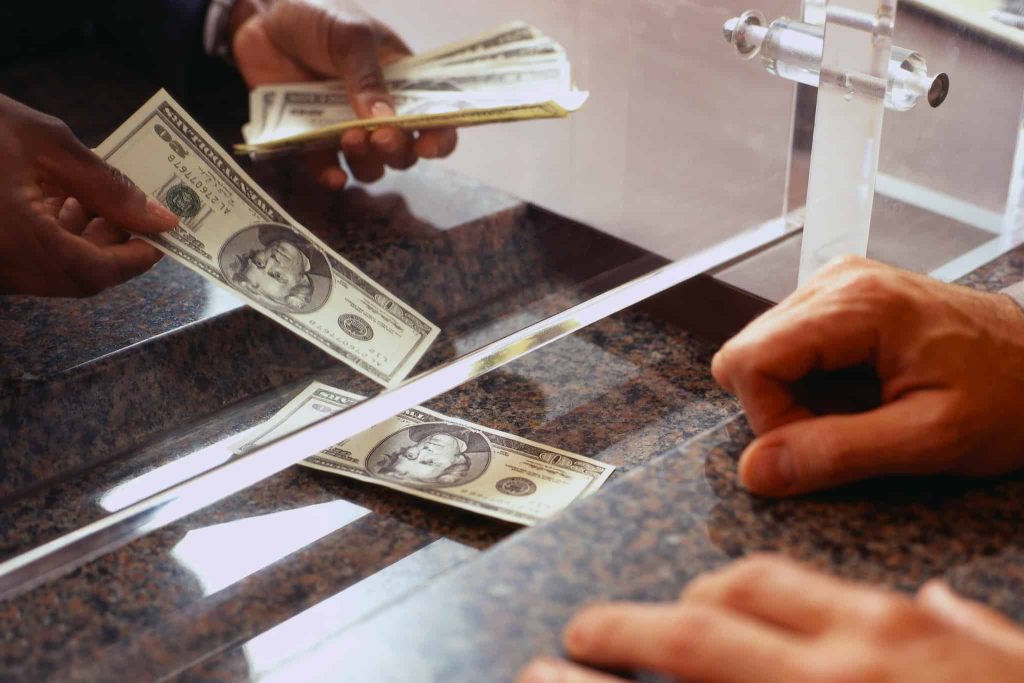 Can I Cash a Check at Publix?
Yes. Especially you!
Much of the time, the cashier in your line will cash it for you. But Publix also has a service desk that does things like this, and they'll definitely cash it for you.
Policies for Cashing Checks at Publix
Publix is a good place to go because it accepts a nice range of checks.
They do cash personal checks, as well as the more expected kinds such as payroll checks, deposit checks from companies, tax refunds, etc.
The official policy requires a printed check—you should call and ask if they accept handwritten checks, as many locations do.
Be sure to bring your driver's license, or a military ID or state-issued ID card.
Fees
You'll probably be looking at a $3 to $6 fees.
A lot of folks without checking accounts don't receive checks very often, so the fees may be so far apart that it won't matter—think of time and gas money you'll save by not having to go to the bank.
Is there a Max at Publix?
Five hundred dollars a week for payroll checks and one personal check per day up to seventy-five dollars.
Is this a 24-Hour Service?
If you really need to cash a check at 4 a.m., it's hard to know what to tell you. However, Publix does offer flexible hours as part of their check cashing policies.
There are many Publix locations, but in general, their hours are 7 a.m.- 10 p.m. every day of the week.
Can I Write a Check and Get Cash Back?
If you're making a purchase and paying with a check, you can write it for up to $25 over the amount and get cash back.
Policies and Fees
I bet you're wondering what the policies and fees are. Publix definitely cashes checks.
We would hate for you to read this entire article and ask "Can I get a check cashed at Publix?"
Want to know more about cashing checks? Check this new article on a similar topic.
As far as Publix policies go, the main requirements for cashing any type of check at Publix is valid proof of identity. The following are accepted at Publix:
Current state photo ID
Military ID
Driver's license
Fees: For personal checks, fees are $3 to $6 depending on the amount of the check. Often, when you visit Publix you'll see the rates so you'll know what's going on.
Policy: All Publix accept printed checks. Whether or not they accept hand-written checks is up to them.
How many checks can you cash at Publix?
Let's say you have some sort of sale or you are in charge of some donation drive through a local organization.
Say you are collecting payments for the cable or electric bill from all your friends.
None of you have paypal accounts. None of you have cash.
Everyone writes you checks, like it's 1987. Wow, what a drag. So now you have a fistful of checks but for some reason, no bank account.
What a pickle you've gotten yourself into.
Well, Publix is more than happy to cash one personal check per day. It can be up to $75 but only one per day.
Now, if you have, say, five jobs, sure you can cash five payroll checks all in one day, up to $500.
So it's one personal, five payroll, $75, $500.
Alternatives to Cashing Checks at Publix
Maybe you make more than $500 per check at work. You've worked very hard, brother and sister, and we salute you accordingly.
Or, if for any reason you'd like to tell Publix that you just don't care for their policies, many opportunities abound.
1. Check Cashing Stores
Check cashing stores have been around for decades.
They get a slightly bad rap due to the fact that some of them will give you cash advances for steep fees. But that's not what we're talking about here.
When you go into check cashing stores you will probably find fees similar to the $3-$6 fees at Publix referenced above.
Sometimes, a store will want you to get a check cashing card, which will run about $2.
One note is that many check cashing stores will honor a wider variety of checks that Publix.
But they don't have salami…
2. Other stores
Maybe you have a Publix near you. You now know you can cash a check at Publix.
But Kroger and Meijer and Wal-Mart offer check-cashing services, so if you venture up north or you got yourself banned from Publix, there are opportunities.
3. Get a bank account
Maybe you've been denied an account at a bank.
Maybe you once didn't have the correct ID. But you need a state ID to cash checks at Publix anyway.
There are so many different accounts now with so many banks—they really compete for your business.
Maybe you used to always get paid in cash and now you have payroll checks.
A bank account can be kind of like a car. It doesn't seem like much when you're driving it, but you miss it when it's in the shop.
Want to know more about cashing checks? Check this new article on a similar topic.
Unless you have an excellent reason, at least consider opening a bank account.
Some of them will give you a cash bonus when you open it!
Yes, we live in a world of convenience.
Businesses really want customers, and they provide services in return.
In addition to many services Publix provides is cashing checks, both personal and payroll. Take advantage!
Image by Paulo O via Flickr / Image by Myfuture.com via Flickr