You may know Garrett Adelstein from his crazy poker career or from his limited time on the show Survivor, and some may know Adelstein as a rich man who has been able to make a ton of money.
Garrett Adelstein is from Tuscan, Arizona, and has had a very interesting and non-typical life.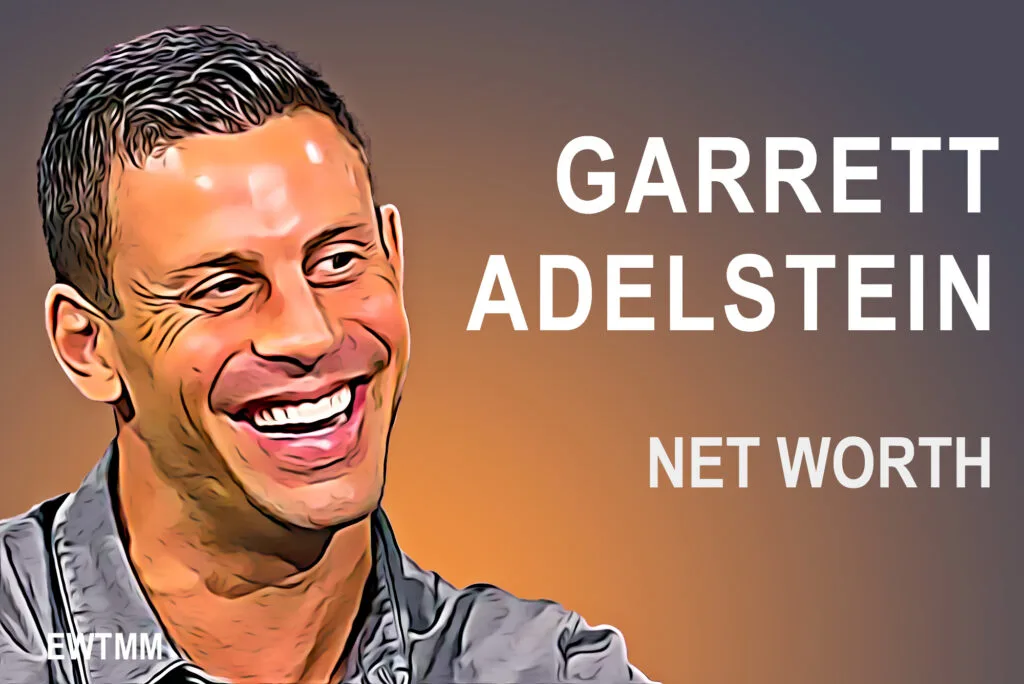 | | |
| --- | --- |
| Net Worth 2023: | $10 Million |
| Born: | May 16, 1986 |
| Age: | 37 |
| Height: | 6 ft 1 in (1.85 m) |
| Native Country: | United States |
| Place of Birth: | Tucson, Arizona |
| Source of Wealth (SOW): | Professional Gaming |
| Updated: | March 12, 2023 |
But the real question is "how rich is Garrett Adelstein?" The answer will surprise you.
Garrett Adelstein's Early Life
Garrett Adelstein was born in Tuscan, Arizona in 1986 but has since moved to Santa Monica, California.
He doesn't share much about his early life, about how he was raised or what his family is like.
Instead, he focuses on the current moment about what is happening with his poker career or the time he spent on the show Survivor.
Garrett Adelstein's Education
As he was born and raised in Tuscan, Arizona, he stayed there to finish his schooling.
For college, he went to the University of Arizona Summa Cum Laude with a dual degree in marketing and entrepreneurship.
In high school, he graduated as Valedictorian.
Garrett Adelstein's Personal Relationships
Adelstein is married to Jennifer Stutland who was a USC graduate. It does not seem that they have had any children together.
Garrett Adelstein's Professional Life
This is where Adelstein gets interesting. Instead of the societal norm of having a 9-5 job and working at a company, he is a professional poker player.
He joined the poker scene in 2005 at 19 years old and has made lots of success during his poker years.
In poker, Adelstein focuses on live cash gaming and became very well known for his aggression and large bets.
In 2013, Adelstein took a short break from the poker scene to go onto the show Survivor.
He didn't spend too long on this show as he got voted off quickly. Adelstein was part of the "Brains" tribe and he was the second player to be voted off.
In the beginning, he had found a hidden immunity idol, but it couldn't save him from the consequences of his actions as he never brought it to the council.
Adelstein had made the mistake of opting for another member of his tribe to be voted off, a declaration he made publicly.
Others in the group didn't like this and they banded together to get Adelstein voted off.
Once he was voted off, Adelstein quickly moved back to the poker scene.
Adelstein worked as a poker coach at the Phil Galfond's poker academy until 2014, which was probably his most "traditional" job.
Starting in 2017, Adelstein regularly appeared on live poker shows where he gained much success.
He played on Live at the Bike, Poker After Dark reboot, and more.
Adelstein gained a lot of success from playing poker from the beginning, allowing him to continue on with his poker journey and take breaks to be on survival shows.
All the money that Garrett Adelstein is making has come from his many poker games.
Garrett Adelstein's Social Media
Garrett Adelstein is active on several social media platforms including, but not limited to, Instagram, Twitter, and Facebook.
On most of these social media accounts, he makes his poker career his main focus, although he does mention that he was on Survivor on his Instagram page.
| | |
| --- | --- |
| Garrett Adelstein | Social Media |
| Instagram handle: | garrettadelstein |
| Instagram followers: | 4K followers |
| Twitter handle | gmanpoker |
| Twitter followers: | 75K followers |
| Updated: | March 12, 2023 |
Even though he has been active on several social media platforms, he only regularly posts on his Twitter page.
He makes Twitter posts at least a couple of times each month. On Twitter, he posts a lot about what he is doing with his poker career along with some personal posts and images here and there, like his Halloween costume.
Life Lessons from Garrett Adelstein
Even though Garrett Adelstein has lived a very interesting life that not many would be able to completely relate to, that doesn't mean that he doesn't have life lessons that others could use in their own lives.
Garrett Adelstein values honesty and ambition to the highest level. Seeing dishonesty and a lack of ambition in others is a pet peeve of his, to him, people should be honest and keep pushing to work on their skills.
Adelstein can be seen as a motivation to continuously improve on the skills that you have so that you can be the best at them.
Even if he is seen as aggressive during each poker game that he plays, he is continuously working to be the best at a game without specifically putting other people down.
Adelstein can be seen as motivation to try things that may be challenging to you.
Maybe you won't be trying out to be on Survivor, but this challenge that he took on can be seen as taking on the tasks and opportunities that may be challenging in your own life.
Through how he lives, Adelstein is a figure of influence for those who always want to strive for the next challenging thing.
The Net Worth of Garrett Adelstein
The moment you have been waiting for: "what is Garrett Adelstein's net worth?"
From the many years that he has spent finding success being an American professional poker player, he has made quite a living for himself and has created a high net worth.
An exact number of Garrett Adelstein's net worth can't be found as different places have battled with different numbers.
However, what is agreed is that Garrett Adelstein's net worth is well over a million dollars.
A more specific estimate is between $3 million and $10 million. Even at the lower side of the range, that is a huge number to be his net worth.
This is a very impressive feat, however, there has been a recent controversy regarding Garret Adelstein's poker behavior.
On September 29th, 2022, Adelstein lost a hand while playing Hustler Casino Live with Phil Ivey and Robbi Jade Lew.
After going all in with a weak jack-high hand, Lew had won a large pot of money.
At the game, Adelstein had become convinced that Lew had cheated for the pot.
This situation was not a "who cheated" event, however. Instead, an employee named Sagbigsal had taken $15,000 in chips from Lew's stack when she was gone.
Frequently Asked Questions
How is Garrett Adelstein so Rich?
Adelstein got extremely rich from years of playing poker. He got into playing poker during a poker boom in 2005 and has been playing ever since.
Over time, his skills developed and he got better and better at playing poker, allowing him to win pots of over $100,000.
What Does Garrett Adelstein Do for a Living?
It may seem crazy, but Garrett Adelstein is a professional poker player as his living.
He has been playing since 2005. Additionally, he was a poker coach until 2014, which was able to bring in some extra money.
With Adelstein playing poker since he was 19, he never had much of a need for a "traditional job" instead opting to continue winning big money by playing poker.
Final Thoughts on Garrett Adelstein
Garrett Adelstein is a lucky individual that was able to take his passion for poker and turn it into his career.
He has made a lot of money since his poker beginning, and as the controversy he is in fades in severity, he will continue to win lots more money in the future.
It is important to bring attention to the fact that the net worth of Garrett Adelstein is not publicly available and the specific amount cannot be determined.