Rachel Zietz has made some fast moves in life, and they have brought her notable success. But what is Rachel Zietz's net worth?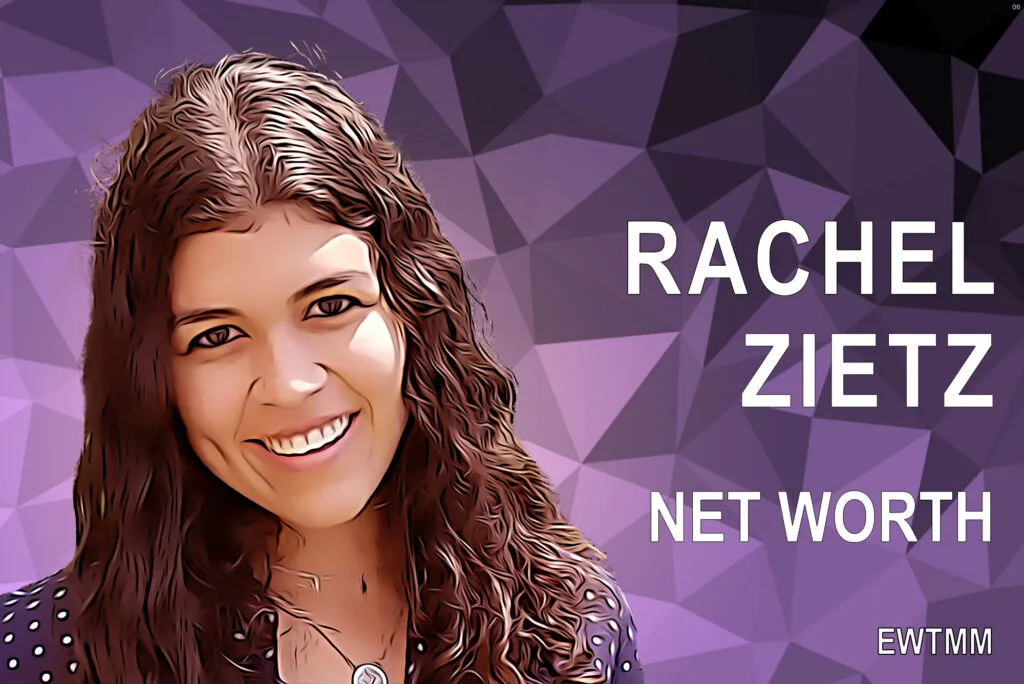 | | |
| --- | --- |
| Net Worth 2023: | $10 Million |
| Native Country: | United States |
| Source of Wealth (SOW): | Entrepreneurship |
| Updated: | May 19, 2023 |
Rachel is only in her early twenties, but has already generated millions of dollars. Did she do this purely from her own skill?
Did she have help? We'll explore these things here. Rachel Zietz's net worth is definitely something that has been earned, but she might not be the sole earner.
The Early Years of Rachel Zietz
Rachel Zietz is young. She was born in 2000. Though today she resides in Boca Raton, Florida, her place of birth was Wayne, New Jersey.
Her parents are Sheila and Sam Zietz. Sam Zietz is an attorney who has a positive reputation in his field.
He has made quite a bit of money. Before getting involved with Princeton, Rachel went to high school in Fort Lauderdale, where she graduated from Pine Crest.
Her fame did not begin at Princeton. Rachel has an entrepreneurial mind. At the age of twelve, she founded Gladiator Lacrosse. By age 15, her company had made such waves she had become involved with reality television.
She was on season 7 episode 28 of Shark Tank, where she was billed as a "lacrosse entrepreneur".
Levels of Education Rachel Zietz Has Attained
Rachel Zietz' education includes a high school diploma and Princeton certification. She graduated in May of 2022.
While still in school, she worked in finance. Tiger Capital Management is an exclusive student-run investment fund.
Immediately, Rachel became involved with this group at Princeton. This is part of the reason she got on Forbes' "30 Under 30 List".
Her education led her to a variety of speaking events and entrepreneurial gatherings. She regularly speaks at schools and varying chambers of commerce in different places.
According to the link indicating Rachel's Princeton affiliations, her business was producing $8,000,000 annually as of October, 2022.
What Rachel Zietz's Personal Life is Like
Being in her early twenties, there's not a lot to say about Rachel Zietz's personal life. She is definitely gregarious.
One of her biggest "gets" involved working with well-known lacrosse player Casey Powell. Zietz approached him, and he was friendly toward her burgeoning lacrosse business.
She is not known to be married presently. Given her resources, she can probably choose whoever she likes. Rachel comes from a family that was already doing well.
Her family has done well enough to provide her top-quality educational opportunities, and seed money for business.
Very few teenagers become multi-millionaires in a vacuum.
Professional Highlights of Rachel Zietz
Rachel Zietz is a successful businesswoman. Rachel Zietz Founded Gladiator Lacrosse. This means she was a founder and CEO at the age of twelve.
Part of her stint on shark tank had to do with her high profile visibility in affiliation with Gladiator Lacrosse.
Eventually, Zietz managed to obtain a deal with Dicks Sporting Goods for the enhanced products she pioneered.
Free advertising from her appearance on reality shows like Shark Tank likely were helpful in this and other high-profile deals.
She was on Shark Tank in 2016, her deal with Dick's Sporting Goods didn't happen until later. In a nutshell, Rachel Zietz owns her own business owing to her active young imagination, and an ideal situation to flower that imagination. Her coaches told her to play wall ball to improve her lacrosse game.
Learning how to use lacrosse sticks against a wall is fine practice for playing. When ongoing practice led Rachel to realize how flimsy lacrosse nets were, she imagined a solution, and had the resources to realize that solution.
A Brief Look at Rachel Zietz's Social Media
Under the name "Gladiatorlax", Rachel Zietz has a page for Gladiator Lacrosse, her business. This page has 2,800+ followers, and is primarily concerned with promotion for Rachel's lacrosse brand.
She has a thousand friends on Facebook, and the profile is relatively scant. It has basic "personal" items.
Likely much of the profile requires viewers to be "friends" with Rachel. It looks very common.
What We Can Learn From Rachel Zietz
Rachel Zietz's story is also her parents story. She had an idea. She ran with that idea. She took that idea as far as it would go, and the end result has been notable success.
Many youngsters have ideas like this. The difficulty is realizing them. Rachel had a fine concept that filled a niche in the market.
In order to realize that concept, she needed capital, and connections. Her parents, well-to-do lawyers, had such connections, they had such resources, and they helped Rachel take full advantage of them.
Truly there are thousands of youngsters just like Rachel who never have their ideas realized. Some ideas take more resources than others.
So Rachel's success is, in large part, due to entrepreneurial parents that properly encouraged her. The real takeaway here is how important it is to encourage your children, and provide them a stepping stone to the next echelon of success.
Creativity is something everyone has. The question is, whether or not that creativity is allowed to flourish.
Determining Rachel Zietz's Net Worth
So how did Rachel Zietz get wealthy? She identified demand that needed to be filled. She filled that demand.
Doing so required seed capital and connections. She capitalized on these through family, and expanded on such connections through high-profile collegiate experiences.
Eventually this led to Gladiator Lacrosse. So to determine Rachel Zietz's net worth, the best move is to explore the value of her company.
As of 2023, it was pulling in $8 million a year. It is presently assumed her net worth is in the neighborhood of $5 million.
It is likely a bit higher than that, given that her company was on track to be worth $2 million before she was on Shark Tank in 2016.
If she managed to keep $1,000,000 a year from 2016 to 2022, that's $6 million alone. If Rachel Zietz has been savvy enough to invest in real estate, her net worth could be as high as $10 million or more.
FAQs About Rachel Zietz's net worth
Where did Rachel Zietz Attend College?
Rachel Zietz is a Princeton graduate, attaining her four-year degree in 2022. At Princeton, she was involved in student investment, and in all likelihood made some serious connections.
Who is Rachel Zietz?
Rachel Zietz is the daughter of successful attorneys out of New Jersey, and an entrepreneur who has used their success to launch her own successful business, Gladiator Lacrosse.
What is Rachel Zietz's net worth?
As of 2023, Rachel Zietz's net worth is estimated at $10 million. Rachel Zietz acquired wealth by founding and running a successful sports equipment company.
It is important to mention that the exact net worth of Rachel Zietz is not publicly available and cannot be confirmed.