What is Tana Mongeau's net worth?
Tana Marie Mongeau is yet another youtube personality who is somewhat famous–and who can earn a living–for being opinionated and for having a certain look.
Her youtube channel has 5.4 million subscribers who, in return, get makeup tips and celebrity gossip.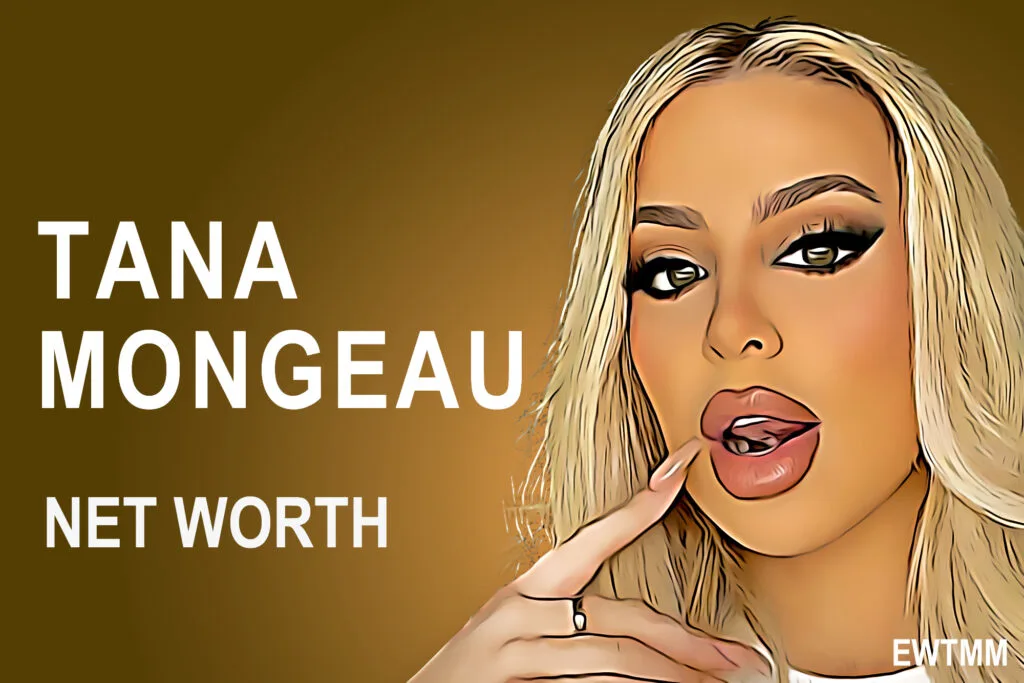 | | |
| --- | --- |
| Net Worth 2023: | $4 Million |
| Born: | June 24, 1998 |
| Age: | 25 |
| Height: | 5 ft 5 in (1.65 m) |
| Native Country: | United States |
| Place of Birth: | Las Vegas, Nevada |
| Source of Wealth (SOW): | Digital Media |
| Updated: | March 12, 2023 |
Meanwhile, her OnlyFans page is, predictably, raking in even more cash. So, how has that paid off for her?
How rich is Tana Mongeau? Well, we'll dissect Tana Mongeau's net worth, so buckle up and settle in.
Who is Tana Mongeau?
Who is this person whose net worth you're curious about? Well, Tana Mongeau is a youtuber who was once married to Jake Paul and who once dated–and has an ongoing feud with–another real class act, Bella Thorne.
Mongeau was able to leverage her online clout into a minor career in music, releasing a few singles from 2017-2020.
She won the 2019 Creator of the Year Streamy Award, possibly due to her "Storytime" videos that allege a lot of crazy things and stir up controversy.
Tana Mongeau, YouTube
While Ms. Mongeau has made a killing on every social media platform, she got her start on youtube, and she was only 17 at the time.
While little is known about her upbringing and her parents, Tana has made it clear she had an unpleasant childhood and has very fractured relationships with her father, Rick, and her mom, Rebecca Mongeau.
She began posting videos in 2015, with such beguiling titles as "Scary Target Man," and "I Cussed Out My Teacher."
But things soon picked up speed with "storytime videos" in which she spun tales about being spied on by the FBI and getting into spats over her use of the "N-word."
But she didn't grind out content for years and years, slowly building up a following.
She instead got a boost from her relationship with singer/actress Bella Thorne–more detail on that below.
As her content drew controversy and more viewers, she was quick to try to capitalize with ventures such as 2018's TanaCon and a 2019 sham marriage to Jake Paul (more on that below, too).
Fans of her youtube videos seem drawn, not just to controversy, but to her candid demeanor, to topics that a lot of teenagers can relate to, and to her looks.
Tana Mongeau and Bella Thorne
Bella Thorne rose to stardom as one of many Disney kids, starring in the series "Shake It Up" alongside Zendaya.
In 2017, Tana found a way to meet her at the Life is Beautiful music fest.
Later, Tana would call it love at first sight, and we do have photographic proof of the two kissing.
They began a relationship immediately, announcing it not long after the festival, and publicizing it widely on social media.
In 2018, Tana, Bella and rapper Mod Sun engaged in a "throuple," or polyamorous relationship.
The two broke up and got back together multiple times, predictably being sure to broadcast all of the tears and accusations on social media.
In 2019, Bella released a subtle tune about her ex with the title "Stupid F— Bitch."
Did Tana make a video in response? You know the answer. As of 2022, the two are no longer together, but the year's not over yet.
Tana Mongeau and Jake Paul
In May of 2019, the two blonde youtube personalities got together for something called a babysitter challenge.
While it is unclear who was babysitting whom, they soon became a romantic couple.
After not quite two months of dating, the dynamic duo got matching tattoos, seven tally marks for how many weeks they'd been together.
Perhaps they couldn't afford tats that counted the days of their relationship.
Well, of course they could–both are filthy rich. Tana Mongeau's net worth was already in the seven figures by then.
The social media couple then decided to essentially live stream a trip to Vegas, during which Paul proposed marriage.
The wedding itself took place in Las Vegas on July 28, 2019. They found a way to incorporate a replica of a sword from "Game of Thrones".
You'll be shocked to hear that the event involved a fight when someone threw a cup of champagne at Jake as he was about to kiss his new bride.
(Ironically, Paul carried an umbrella with him for no apparent reason but wasn't quick-witted enough to pull it out to stop the booze storm).
However, it was later announced that the wedding was just for publicity, particularly since Mongeau was shooting a reality show (there just aren't enough of those) at the time.
One point is that there was no marriage license, which Tana tried to explain by saying she feels it spoils the romance to be legally committed to someone.
That's definitely true when the marriage isn't meant to last beyond the first commercial break.
Accordingly, the two split up not long after. Did they trade childish insults on social media after the break-up?
You know the answer.
MTV No-Filter
The reality show for which the wedding was filmed lasted longer than the sham marriage itself, racking up two seasons for the cable network.
In one special episode, Tana's nipple piercing doesn't go quite as planned, and that generally sums up the show.
One interesting tidbit is that the imdb entry for the show claims that Tana "uses her manger" by which we certainly hope they mean "manager."
Tana Mongeau and Shane Dawson
Sometimes in the life of a youtube star, one runs out of people to feud with.
Sometimes one's feuding partners actually do some work or find unsuspecting teenagers to scam or feud with someone else.
In any case, things got dry for Tana around 2019 so she figured she'd get into some drama with Shane Dawson, yet another aspiring young youtuber.
In 2018, Dawson produced an 8-part series called The Mind of Jake Paul. Paul was, like his brother, known for pulling pranks on youtube videos and generally not being a very stand-up guy.
Apparently Dawson thought this was unusual for youtubers, so he decided to take a deep dive into allegations that Paul had assaulted his ex-girlfriend Alissa Violet and other harmful behaviors associated with him.
He referred to Paul as a sociopath and asked a psychiatrist if the future Mr.
| | |
| --- | --- |
| Tana Mongeau | Social Media |
| Instagram handle: | tanamongeau |
| Instagram followers: | 6M followers |
| YouTube handle | @tanamongeauiscancelled |
| YouTube subscribers: | 5M subscribers |
| TikTok handle | @tanamongeaulol |
| TikTok likes: | 447M likes |
| Facebook handle | TanaMongeauYT1 |
| Facebook followers: | 65K followers |
| Twitter handle | tanamongeau |
| Twitter followers: | 2M followers |
| Updated: | March 12, 2023 |
Does Tana Mongeau have anti-social personality disorder?
Now, the plot thickens. This wily young youtube investigative reporter had done a sympathetic doc on Tana's TanaCon fiasco, in which people who bought tickets complained that they didn't get in and were parched and sun-burned while waiting and that the whole thing was an unplanned mess of a scam.
So he and Tana were friends. Now, she didn't seem to be particularly upset about Dawson for calling Paul a sociopath.
However, a few things happened in 2019. First, Dawson faced a string of revelations of past behaviors too sordid to go into here.
Then he received heavy criticism for a blackface video and many racist comments.
He became greatly hated by people who are into youtubers and people wanted to know what Tana thought.
She had liked some controversial tweets by Dawson, meaning that she was under fire along with him.
She then distanced herself from him and got candid about a video in which Dawson goaded her to pee on him.
If you're asking "how did Tana Mongeau get so rich?" that's why: the drama.
Not the peeing, exactly, but the drama. The peeing is only part of it.
Tana Mongeau's Net Worth
So, we know that Mongeau is controversial, calls a lot of names and gets called names, doesn't always manage her projects very well, sometimes makes music videos and sometimes has reality TV shows.
This is a recipe for riches in 2022. So how wealthy is she? We now estimate her net worth at $4 million.
Over the years she has pulled in much more than that on youtube and onlyfans, but a young player is going to spend some of the gross earnings, right?
Tana Mongeau FAQ
Who is Tana's Ex-best friend?
That's a tough question to answer. While she has been romantically linked to a whole lot of men and women, Tana doesn't seem to have a lot of friends. Our best guess is much-hated youtuber Shane Dawson.
Did Bella Thorne Date Tana Mongeau?
A. Indeed she did. Before Tana Mongeau married Jake Paul she dated Bella Thorne for a year or so, and Bella posted a video of herself crying when Tana and Jake got engaged, not realizing it was fake.
How do you pronounce the last name Mongeau?
This is a very important issue. Her last name is somehow pronounced "MOE-ZHO" which is very close to "MOE-JO," with both syllables equally emphasized. Fancy, right?
It is important to mention that the net worth of Tana Mongeau is not a public information and the exact amount cannot be confirmed with certainty.