What is Robin Dole's net worth? Robin Dole has a famous last name. While she has no connection to the Dole pineapple family, she is the daughter of Robert Dole (usually called "Bob,").
Robert Dole was a former US senator representing Kansas who ran an unsuccessful presidential campaign in 1996.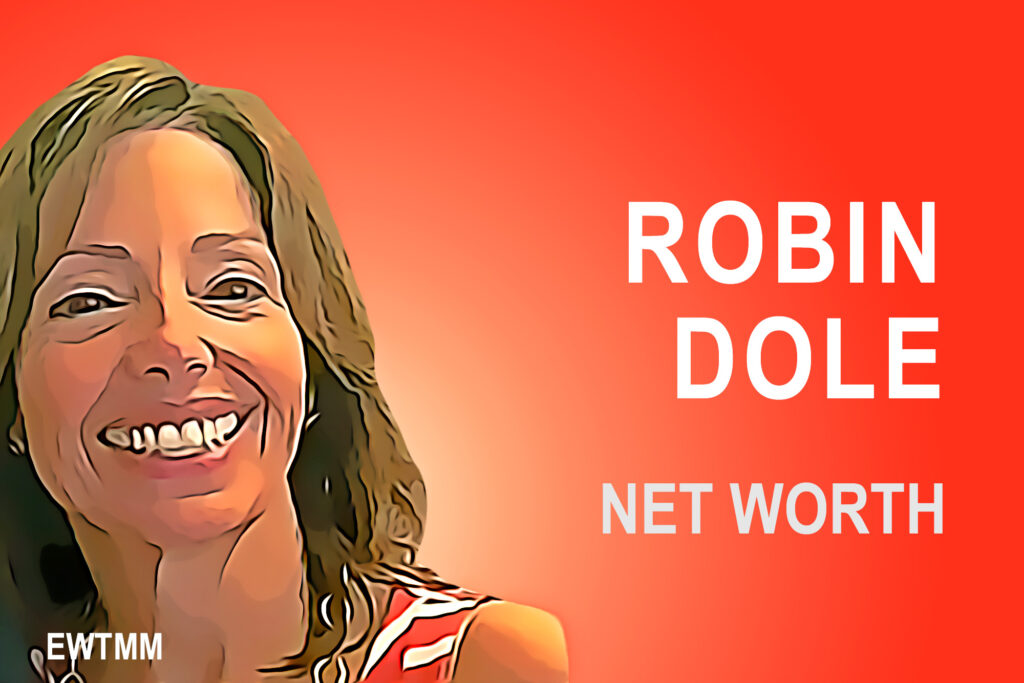 | | |
| --- | --- |
| Net Worth 2023: | $3 Million |
| Native Country: | United States |
| Source of Wealth (SOW): | Inheritance |
| Updated: | March 12, 2023 |
How did Robin Dole get so rich? Was it just her parents and the station she was born into?
Well, let's dig in and find out.
Bob Dole's Political Career
Before we get to Robin Dole's net worth, a little context. It is certainly unavoidably important that she was born into politics.
Her father is, of course, Bob Dole, and her mother is Phyllis Holden, Bob's first wife.
Many people are familiar with Elizabeth Dole, who Bob married in 1975, and who played the role of marriage partner to a high-profile political figure.
Bob Dole's political career began in 1960 when the lawyer won his election for the U.S. House of Representatives. In 1968, he became Senator Bob Dole and was really off to the races.
He quickly rose through the ranks, either in spite of or because of his reserved style and his gruff, raspy voice.
He served as Senate Majority Leader for 3 years and Minority Leader for another 8.
He was chosen as Gerald Ford as his running mate in the ill-fated 1976 election, won by Jimmy Carter.
Later, he'd win the party's nomination for President, but could not oust incumbent Bill Clinton.
Mr. Dole died in 2021.
Robin Dole's Early Life
Robin Dole was born on Oct. 15, 1954. As a child, she wore pigtails that were a light brown to the darker brunette coif she'd sport in adulthood.
When she was just five, she tried to help her father Bob Dole in his Congressional campaign by putting the slogan "I'm for daddy, are you?" on her skirt.
Predictably enough for the daughter of a public political figure, she was a Girl Scout.
Perhaps less predictable but very normal, was her crush on Paul McCartney.
Her father, not yet a huge political figure, sent a letter to the Beatles asking if they would play at Robin's Virginia middle school, but no dice.
Dole grew to be a thin brunette with a good social life in college, spending time in Rehoboth Beach in Delaware with friends.
Robin Dole's Career
After graduating college with a Psychology degree, Ms. Dole got a job as a secretary for the Republican party, admitting she wasn't that great at the job.
She then did what many children of political officials do–she got a job as a lobbyist.
From there, her connections hooked her up with a job as a lobbyist for Century 21 in Washington D.C.
However, she wanted to follow in her mother's footsteps as a physical therapist and continued her education along those lines.
She did doctoral work in child and youth studies and eventually became the dean of Health and Human Services at Widener University.
Is Robin Dole Married?
Strangely, there has been a large mystery over the existence of Robin Dole's husband.
No one seems to have gotten a positive identity of such a person–a name, photographs, etc. –but there are sources that insist Robin Dole is indeed married. What are we to make of this controversy?
Maybe it just doesn't matter.
Robin Dole Politics
What are Robin Dole's politics? Is she a raging conservative? Does she say just about everything her old man used to say?
Well, not quite. She insists that she's neither pro choice nor pro life, which is a tough one to figure.
And her friends are on the record saying that when they go out, they don't really talk politics with her.
So does that mean that Robin Dole has lived a life completely outside of politics, except of course, for lobbying for real estate chain Century 21?
Well, no. Even though she moved out of lobbying into a more meaningful career in psychology and children's issues, Robin Dole did campaign for her father back in 1996.
Now, we don't mean that she made an appearance or two. No, she was the manager of the campaign.
And her staff included a press secretary and assistants of all kinds.
She told the New York Times that things in her life were "really escalating" due to her switch from a quiet life to running a presidential campaign.
Takeaways from Robin Dole
In addition to learning about Robin Dole's net worth, what can we learn about her life of prestige, power, and later, the humility of a scholar?
Well, one major thing is that family is first to her. She started campaigning in an offbeat, cute way for her father when she was a young girl.
When she got a bit older, other things began to interest her. But when her father asked her to work on his campaign, did Robin say she didn't have the passion for it?
No, she was all in for a family cause. Even if she may have some other plans, she sacrificed for the Dole family.
To further illustrate how important Robin Dole's family is to her, she was on hand for her father's retirement from the Senate.
She was seen being able to hold it together.
But another great takeaway is that she learned, in due time, what she really wanted to do, and it chased it all the way.
At first, she wasn't sure what she wanted to do, and drifted a bit with the help of her family contacts.
But she continued her education and took her career in a different direction, and seemed to have found something more fulfilling.
Robin Dole Net Worth
It isn't always possible to nail down the net worth of someone who is generally private.
Estimates of Robin Dole's net worth are between $1 million and $3 million. Some may be an inheritance–it is hard to say.
May she use it in good health!
It is noteworthy that the net worth of Robin Dole is not a publicly disclosed figure and the exact amount cannot be confirmed with certainty.