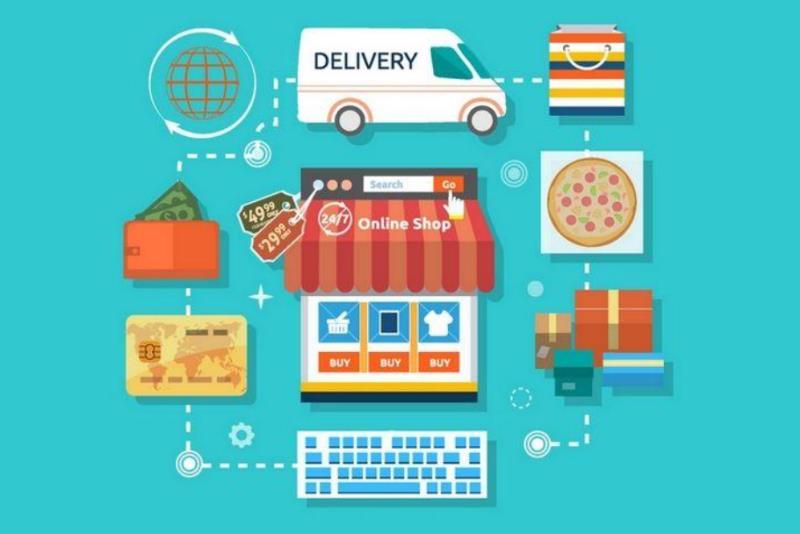 It's normal for people to shop online these days because it's so convenient. You likely buy many things online, but perhaps you want to try to save some money while doing so. It's possible to save money by approaching things the right way and looking for cash-back shopping chances. Read on to learn about twelve great online shopping tips that will help you to save cash.
1. Wait for Big Sales
Waiting for big sales will help you to buy more stuff while spending less of your hard-earned cash. You want to buy the things that you want while spending as little of your money as possible. Sometimes items will go on sale during special times of the year, such as the holidays. Some retailers like Amazon will have special annual sale events like Amazon Prime. There will also sometimes be clearance sales when sites are trying to get rid of old inventory items to make room for new ones.
2. Discount Codes
Discount codes can save you money in many ways. Sometimes you'll find codes that will give you a percentage off of your purchase. Other codes might allow you to enjoy free shipping on your order. It's always worth looking to see if you can save money by applying a discount code.
Finding discount codes won't be too tough overall. Often, you'll find these codes by entering the online store's name and "discount code" into a search engine. Or the company might send you special offers that contain the code. So pay attention and see if you can use discount codes to save money when shopping online.
3. Sign Up for the Company Newsletter
Signing up for the company newsletter is a good idea. These newsletters notify you when sales are happening so you can see if items that you want are less expensive than normal. Also, you'll usually get discount codes sent to you through email. So it's a good way to stay informed of savings opportunities at your favourite online shopping sites.
4. Make Sure You Can See the Emails
Make sure you can see the emails from the online store in question. You might need to add the sender to the "safe emails and domains" list so that it won't go to the spam folder. You want to make sure that you see emails that are offering savings opportunities. Only do this for online stores that you trust and frequently use since you don't want to receive annoying emails in your inbox all the time.
5. Look for Cash Back Opportunities
When shopping online, you might find various cash-back opportunities. This can help you in so many ways, and there are a few ways to approach this. Sometimes you'll have credit cards or debit cards that offer cash back on certain types of purchases. There are also websites that allow you to do cash back shopping, or they might offer rebates on certain items.
It's always wise to save money when you can. You want to keep your costs low and put cash back in your pocket when possible. Each time you get money back, you're making it much easier to buy the things that you need. The money that you save can go a long way toward helping you with your next online shopping spree.
6. Try to Get Free Shipping
Free shipping is always going to be best. You don't want to spend extra money on shipping costs if you don't have to. Some online shopping sites offer free shipping when you're a member of certain loyalty programs that they offer. Others will give you free shipping when you spend at least a certain amount of money on your order.
7. Shop in the Middle of the Week
Sometimes you can save money by shopping online in the middle of the week. A lot of people buy things on the weekends when they have free time, but the best deals often show up in the middle of the week. Consider buying online on Tuesdays, Wednesdays, and Thursdays. This could help you to save cash on many things, such as vacations, airfare, and more.
8. Sign Up for Rewards Programs
Signing up for rewards programs will help you save cash as well. Many popular online storefronts offer loyalty programs that will give you an opportunity to save money. Some will even make items less expensive just for being a member. So it's often worth signing up for these programs if you regularly use a particular shopping site or online storefront.
9. Ask for Refunds if the Price of an Item Changes
Isn't it frustrating when you buy something, and then the price drops the next day? This might happen with a video game or even a pair of jeans. When this occurs, you can sometimes message the site or contact a customer service agent to see if you can be refunded the difference. Often, the customer service agent will give you a credit for the difference between what you paid and the current price of the item as long as you bought the item very recently.
10. Comparison Shopping Helps
It's not always best to buy an item at the first online shop that you go to. Sometimes it'll pay to do a bit of comparison shopping. A pair of jeans might be twenty dollars less at one store, but you wouldn't have known this if you didn't take the time to compare prices. Spend a little bit of time comparing the prices at major online retailers before you buy what you want. Some stores like Walmart will also price-match if you find a lower price elsewhere.
11. Consider Alternatives to Name Brands
Of course, you can always look for alternatives to name brands when shopping online, too. You can usually get jeans or other types of pants while spending less money if you don't buy the most popular name brands. The same is true for food items and many other things. You likely will want to purchase name-brand items sometimes, but you can save a bit of cash by going for the less expensive options when you can.
12. Don't Rush
No matter what, it'll be helpful to take your time when shopping online. Don't rush things because you might notice better deals if you slow down and look. The prices of certain items might drop if you wait to purchase them. Keep an eye on things, and then buy them when they reach prices that you're comfortable paying.