Cool college degrees? Really? Considering college, but you're not sure what career to aim for?
There are a lot of cool college degrees to chose from!
You could start with a look at a list of the highest-paying college majors.
You'll notice right away that most of them involve engineering.
Great!
Or maybe not.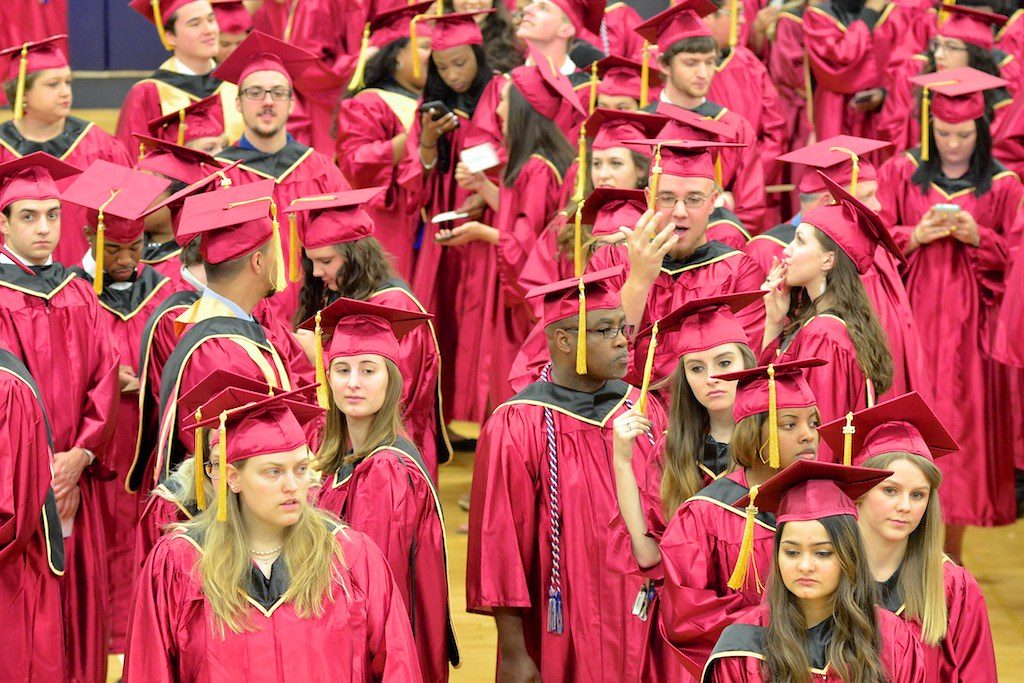 What if you don't want to be an engineer?
What if none of the more-traditional degrees is right for you?
Don't despair!
Below you'll find many other cool college degrees that could fit for your non-conformist tastes and lead to a decent job — maybe even a fun one.
Our list of cool college degrees starts with a few options for those of you who love the sea…
Want to know more about getting a cool college degree? Check this new article on a similar topic.
Sport Cool College Degree: Surfing
At Plymouth University in the UK you can get an FdSc (Foundation Degree Sciences) in Surf Science and Technology.
It's a two year program.
Your core modules will include "Culture of Surf and Sport," "Physical and Geographical Influences on Surfing," and, of course, "Surf Practice."
Cowabunga dude!
(You can learn other important surf lingo here.)
Besides riding the waves and learning about the science of surfing, you'll also have a study module on "Personal and Employability Skills Development." Hopefully that will help you get a job with your new degree.
Underwater Indiana Jones
If you love archeology and diving, the Nautical Archaeology Program at Texas A&M University might be right for you.
It is part of the school's anthropology department, and is one of four programs that allow you to pursue a Bachelor's or Master's degree.
Much of your time may be spent in a classroom, but yes, you will get to dive down to old shipwrecks too.
Working in conjunction with the Institute of Nautical Archeology, projects in 2016 included exploring the wrecks of four steamers that sank in the 1800's in Lake Champlain in Vermont.
Want to know more about getting a cool college degree? Check this new article on a similar topic.
Diving for Dollars
The degree offered by the Florida Keys community college is, "Associate in Applied Science – Diving Business and Technology." So it's essentially a business degree, meant to "prepare students to manage dive businesses in retail sales, rentals and equipment repair." If you love to dive, why not make a business of it, right?
You can also go in other directions with this degree.
You might be a divemaster or commercial diver, for example.
A look at this short list of some of the courses offered will suggest other possibilities:
Dive Medicine Instructor
Public Safety Diving
Diving Technology
Introduction to Surface Air Supplied Diving
Basic Research Diving
Marine Ecology for Tourism Professionals
Scuba Instructor Training
Advanced Underwater Photography
Field Application of Marine Science: Restoration of Coral Reefs
A Cool College Degree for the Thirsty Ones: Making Beer and Wine
Appalachian State University started its Bachelor of Science Degree Program in Fermentation Sciences in 2012, so you can learn how to make beer and wine.
Cool, sure, but this is not an easy major.
According to the program description you'll face "rigorous core requirements in sciences and humanities while gaining exposure to principles of fermentation sciences, systems design and engineering, and understanding the social and cultural implications of food and beverage production." You have to take courses in chemistry, biology, business, mathematical science, and statistics.
Click the "Careers" tab on the program's website and you'll see that besides jobs in breweries and wineries you could pursue federal employment with the USDA or FDA.
Want to know more about getting a cool college degree? Check this new article on a similar topic.
Growing Grapes
Maybe you love wine but you don't want to work in dark fermentation rooms.
In that case you might want to pursue a Viticulture and Enology Major at Cornell University in New York.
You'll learn about "the science and practices of growing grapes and making wines."
While the program focuses on New York, with its unique "cool climate, soils, grape varieties, pests, and markets," you'll also learn about growing and winemaking techniques from other regions.
The school's website shows students harvesting grapes in the field, so you'll apparently have hands-on experience (and perhaps some vineyard will have cheap labor).
Popular Culture
Not sure about viticulture?
Try popular culture.
At Bowling Green State University in Ohio, you can get a Bachelor of Arts Degree with a Major in Popular Culture (perhaps more useful than a major in unpopular culture).
To prepare for various careers you can add "a carefully selected minor, such as sociology, journalism, women's studies, ethnic studies, history and others…"
Courses include "Popular Culture Research," "Introduction to Popular Music," and "Television as Popular Culture." Yes, it seems your assignments might include listening to music and watching TV.
Playing With Puppets
The University of Connecticut offers a master's degree in puppetry.
As with many less-common degrees, you can get an idea of what's involved with a look at a few of the courses you'll be taking:
Trends in Contemporary American Puppet Theatre
Practicum in Puppet Arts
Internship in Puppet Arts
Advanced Rod Puppet Theatre
Advanced Mask Theatre
Advanced Hand Puppet Theatre
Puppet Arts MFA: Design
Puppet Arts MFA: Scriptwriting
The salaries reported by working puppeteers are not very inspiring, so this is a career you should enter for love of the work.
Outdoor Adventure
A degree in adventure?
Technically what Plymouth State University offers is a Bachelor of Science in Adventure Education.
It's more of a teaching degree, allowing you to "use the Great Outdoors to expose children, adults and at-risk populations to challenging adventures, personal growth and self-discovery."
But you do get to be outside in the lakes and hills of New Hampshire.
Your education will include learning the skills necessary for…
Wilderness expeditions
Ropes courses
Whitewater kayaking
Rock climbing
Mountaineering
Backpacking
Winter camping
Your career possibilities with this degree include positions in environmental education and adventure leadership, as well as various jobs in state and national parks.
Flower Cool College Degree: Flower Arranging
Love flowers?
You might consider a degree in plant and soil sciences at Mississippi State University, with a Major in Floral Management.
You'll learn about "sourcing, purchasing, distributing, marketing, designing with, and selling floricultural products."
The Department of Plant and Soil Sciences even owns a flower shop, where they'll be happy to put you to work.
In fact, you'll have to intern there for 480 hours.
Besides working a flower shop, your future career possibilities with this degree include wholesale floral management, horticulture therapy, media design and styling, and hotel/casino hospitality floriculture management.
Exercising
Not sure whether you want to be a nurse or a fitness trainer?
Combine the two with a Bachelor of Science in Exercise and Movement Science at the University of Vermont's College of Nursing and Health Sciences.
You'll work in a lab and get hands-on training in "3D spatial kinematic modeling, metabolic cart and fitness testing, and DEXA Scan technology."
The school says its graduates have gone on to work for community organizations, like the YMCA, and professional sports teams.
Comics
Do you like to draw and create stories?
Get a Bachelor of Fine Arts Degree in Comic Art from the Minneapolis College of Art and Design.
You'll learn about comic book publishing in print and online, and attend classes on drawing and the history of comics.
Students in this program have interned with various organizations, including Marvel Comics and Lucid Publishing.
Not sure of your artistic ability?
Get a portfolio review before you apply.
You can "submit up to three of your works and receive a helpful critique from an MCAD admissions counselor."
Animation
If you want your comic figures to come to life you'll want to animate them.
To make a career of it you can get a Bachelor of Arts in Animation from Regent University in Virginia.
You might also consider going to Full Sail University in Florida for a Bachelor of Science Degree in Computer Animation.
Want to know more about getting a cool college degree? Check this new article on a similar topic.
Watching Grass Grow
Penn State started their turfgrass program in 1929, and offers a Bachelor of Science in Turfgrass Science.
They also offer faster ways to get to work at that golf course or sports complex, including an associate's degree and a certificate program.
According to the school, the latter opens up these possible positions:
Groundskeeping
Employee management
Equipment care and operation
Pesticide application
Looking at that list might motivate you to go for the degree.
After all, that might qualify you to earn the average wage of a golf course superintendent, which is around $81,000 per year.
Bagpiping or Euphoniuming
If you like to play one of the less-common musical instruments, the Carnegie Mellon University School of Music might be the place for you.
You can get a Bachelor of Fine Arts Degree in Bagpiping.
Or, if you want something more conventional, go for a degree in guitar, saxophone, or euphonium.
The school also offers two-year diploma programs and shorter certificate programs.
ET's Cool College Degree: Finding ET's Home
Astrobiology is defined as: "The branch of biology that investigates the possibility of life elsewhere in the universe." Yes, it's all about looking for ET.
And you can begin your search at Penn State with a Ph.D.
Where will you find a job once you complete your studies?
For starters, you can check the current job openings at the NASA Astrobiology Institute.
Sex
At Ohio State University you can get a Bachelor of Arts in Sexuality Studies.
Courses include "Sexualities and Citizenship," "Introduction to Queer Studies," "Sex and Gender in the Ancient World," and "Primate Sexuality." You can pursue this as your sole major program or pursue a Sexuality Studies major in conjunction with another major.
What types of careers can you pursue with this degree?
The school suggests theses possibilities: "social services, counseling, health care, victim and human rights advocacy, social justice and activism, LGBTQ rights organizing, reproductive rights advocacy, and education."
Decision Making
The University of North Texas offers a degree in Decision Sciences.
What's that?
Yes, decision making can be a cool college degree. According to the college it's "the discipline that integrates functional business fields with analytical concepts and modeling, process improvement and computer based quantitative tools to make critical decisions; thus enhancing complex decision making processes and decision support."
If you understood that and got excited, UNT may have found its next student.
If that description didn't excite you, perhaps the average salary of a decision science analyst will.
Want to know more about getting a cool college degree? Check this new article on a similar topic.
It's close to $80,000 annually according to Glassdoor.
Recreation Management
Do you like sports and recreational activities?
Get a Bachelor of Science degree in Recreation, Event and Sport Management at the University of North Texas.
Course work includes:
History and philosophy of sports and leisure
Leadership and management
Planning, managing and operating sport or recreation facilities
Recreation program planning and evaluation
Risk analysis
Special events planning and management
Tournament and league operations
According to the school, your degree can lead to employment with professional sports teams, state and federal parks, fitness facilities, and camp organizations.
Beatles Music
A Master's Degree in Beatles Music?
That's a real cool college degree. That's right, At Liverpool Hope University in England you can learn "to understand popular music as a social practise, focusing attention on issues such as the role of music in the construction of regional identities, concepts of authenticity, aesthetics, meaning, value, performance, and the use of popular music as a discursive evocation of place."
And you probably get to listen to some good music.
Video Game Design
There are many schools that offer a degree in game design.
They include four-year universities, specialty schools, and those that offer online courses.
Once employed you'll be working with a team of engineers, artists, programmers and marketers to help create popular games.
These might be for PlayStation or Xbox, or in the form of mobile apps.
Designing video games might sound like fun, but what about the pay?
It's actually pretty good.
According to PayScale, the median annual salary for video game designers is close to $59,000, and 25% of people employed in these positions make at least $76,000 per year.
Image by
Germanna CC
via
Flickr