Eduin Caz works in the music industry as the lead singer of the band Grupo Firme. What is Eduin Caz's net worth?
He has been an entertainer for many years with his brother Johnny Caz and has had some big hits.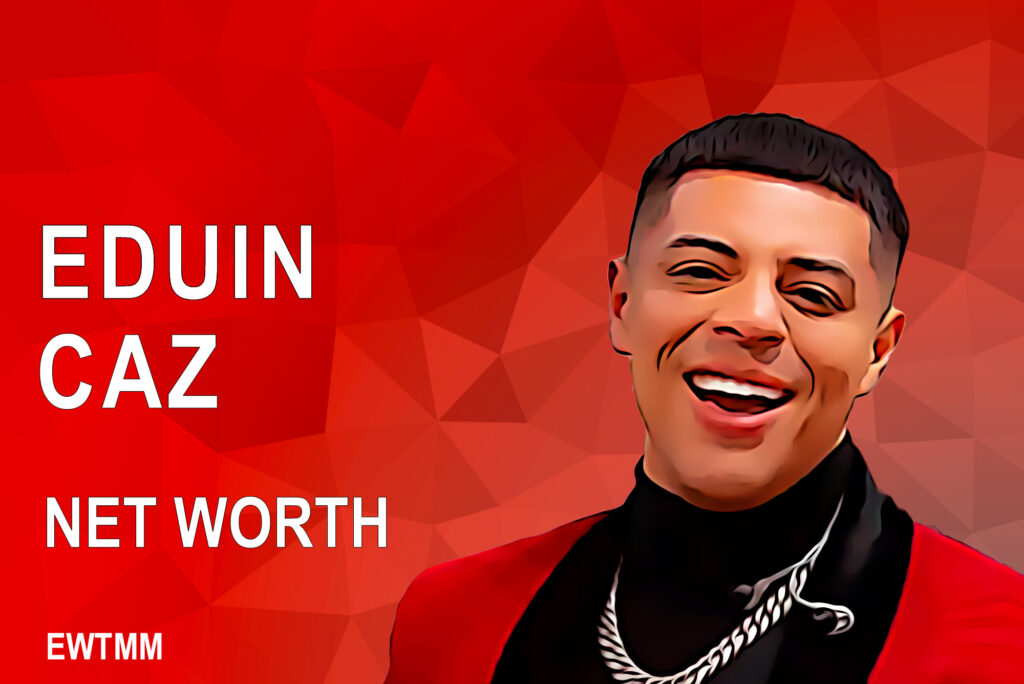 | | |
| --- | --- |
| Net Worth 2023: | $20 Million |
| Born: | July 30, 1994 |
| Age: | 29 |
| Height: | 5 ft 9 in (1.75 m) |
| Native Country: | Mexico |
| Source of Wealth (SOW): | Music Industry |
| Updated: | March 13, 2023 |
This Eduin Caz biography will travel the road to the secret of his financial worth.
Early Life
Eduin Caz began his life as Eduin Oswaldo Parra Cazarez in Sinaloa, Mexico.
While it's hard to know much about his father, we know Eduin Caz's mother is named Lorraine.
There's no doubt that singer Eduin Caz started thinking about music and performance from a young age.
Along with his friend, Joaquin Ruiz, started or joined groups such as "Aventado2 Tijuana" and "Reto Sierreno," and then later "Los 4 de la frontera," all to no avail.
Sometimes you can't find the right fit. Indeed, most musicians in well-known bands have a history of other groups they'd previously been in.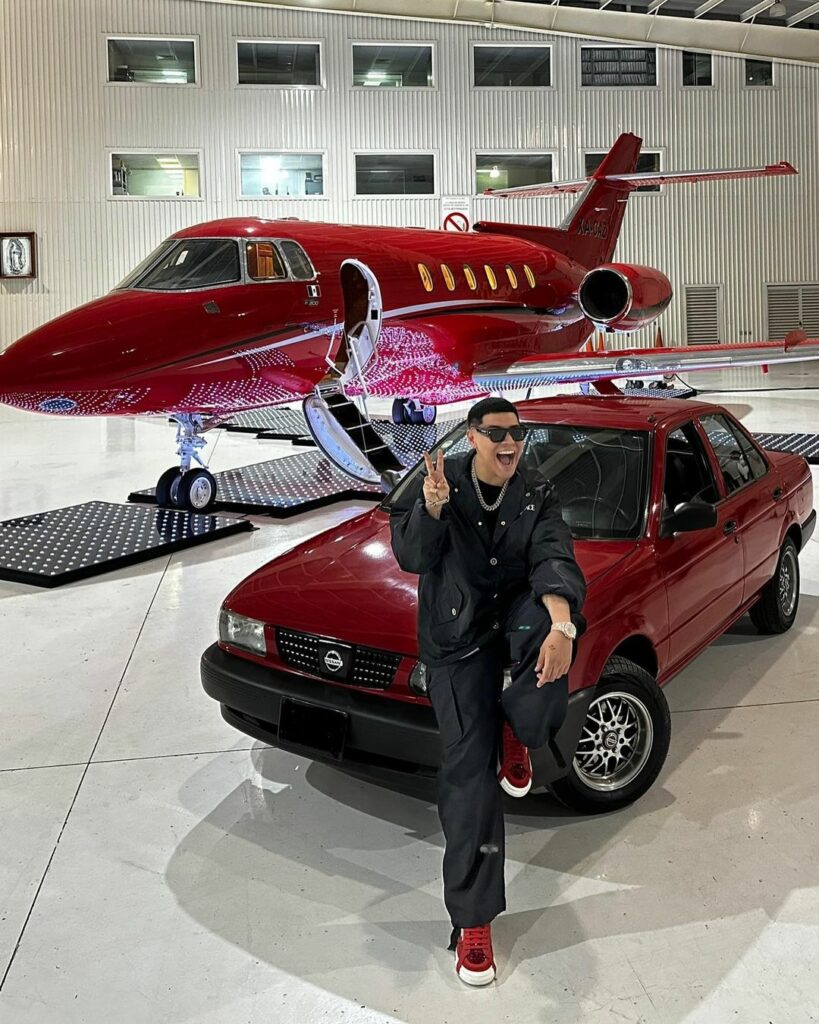 It can be a fun thing to research.
In any case, Eduin spent some time in his life kicking the soccer ball around and going out with friends, listening to music, etc.
At the same time, he crafted his singing skills, for which he's now known.
Hidden Force and Grupo Firme
Eduin was still young, but he wanted to be a famous singer, and he wanted to get started.
With various friends from various Mexican cities, he started a group called "Hidden Force."
After some live performances and songs released on YouTube, they announced a new name, "Grupo Firme."
Other group members are Jhonny Cazares, Jairo Corrales, Christian Tellez, Joaquin Ruiz, Dylan Camacho, and Jose "Fito" Rubio.
The band plays a combination of norteño and banda music, looking to their heritage but also remaining modern.
On stage, they always wear cowboy hats. The musical band began to record simple, catchy songs.
They achieved that initial big hit in 2018 with a song called "Tu Postura".
At this point, Eduin Caz is making money, yet also making a name for himself.
Grupo Firme would then go on to crank out hits like "Ask Me," and "Love Was Not For Me."
Along the way came their big album Nos Divertimos Logrando lo Imposible. This record would win the Latin Grammy for Best Banda Album in 2021.
Not too shabby!
| | |
| --- | --- |
| Eduin Caz | Social Media |
| Instagram handle: | eduincaz |
| Instagram followers: | 8M followers |
| YouTube handle | @eduincaz5229 |
| YouTube subscribers: | 3K subscribers |
| TikTok handle | @eduincaz5 |
| TikTok likes: | 50M likes |
| Facebook handle | Eduincazoficial1 |
| Facebook followers: | 7M followers |
| Twitter handle | cazeduin |
| Twitter followers: | 1K followers |
| Updated: | March 13, 2023 |
Other hits include "Ya Superame," "En Tu Perra Vida," and "Cada Vez Te Extrano Mas."
Is it possible to find anyone familiar with norteno music or any Mexican pop who doesn't know Grupo Firme?
I doubt it, son.
Scandal with Christian Nodal
Christian Nodal is a bit intimidating in his black garb and black cowboy hat.
The Sonoran singer-songwriter was asked by his fans if he might collaborate with Eduin Caz and Grupo Firme.
He bluntly replied that Grupo Firme wasn't good enough for him to collaborate with him.
In addition to that insult, the two groups had a big rivalry for supremacy in the Mexican music scene.
In 2021, the video for Grupo Firme's song "Ya Superame" surpassed Nodal's big song "Bottle after Bottle" as being the clip with the most views in Mexico.
Think about that! I mean, big drama, am I right?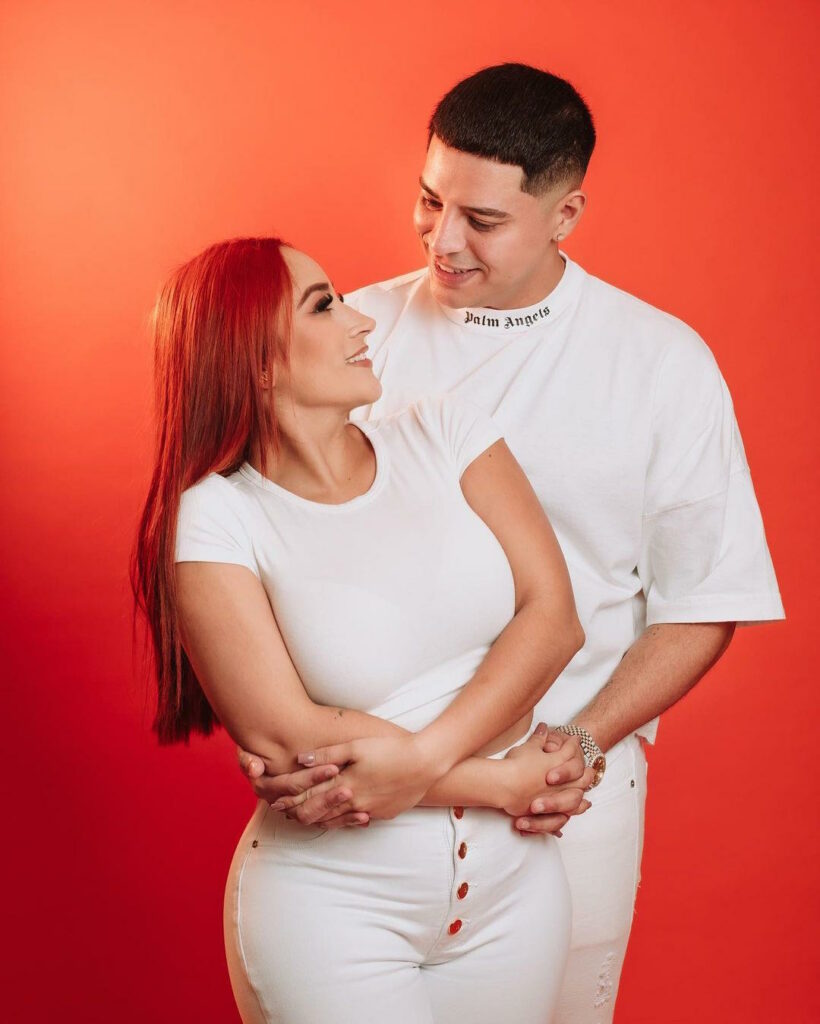 Eduin Loves Daisy
Daisy Anahy is a TikTok and Instagram star. She met Eduin in the pre-Covid days and the two began dating.
The Mexican singer became Daisy's boyfriend, and in 2016, they welcomed a son, Eduin Gerardo.
The two of them have had two daughters since then. How cool is that?
Car Crash Rumors
When you are a singer, your vocal cords are worth a lot more than their weight in gold.
Vocal cords don't weigh a lot. If you have a vocal cord problem, you really need to get it fixed.
So in 2021 when Eduin started to experience vocal cord problems, he proceeded.
Eduin Caz had a laryngeal stroboscopy and that seems to have done the trick.
Well, his wife posted a couple of photos of our hero in his hospital bed, and they were badly misinterpreted.
Some folks started a rumor online that Eduin had been in a car crash. It then escalated to Eduin being dead-uin.
Where did these crazy rumors come from? Well, they involved some photos of a black pickup truck that was badly damaged.
This was not Eduin's truck, but it did belong to an assistant of his, and that assistant had gotten into an accident.
Not all pickups belong to Eduin Caz, though he does have a few possessions from his musical success.
Eduin Caz's Net Worth
Eduin Caz has a thriving music career going back several years. Boy, it doesn't take long for the net worth to really explode when you're selling records.
We will humbly place Eduin Caz's net worth at $20 million. As stated, most of his net worth comes from his earnings as a musician.
When you take into account concert ticket sales and merch, there's a lot of cash flowing.
Takeaways from Caz
When you are trying every way to make money, one thing to consider is persistence.
Stick to your goals. Let's say you grow up in Northern Mexico and wanted to be in a musical group.
Say you joined some groups but for some reason, the fit wasn't there. What if you thought there were no other musicians around with whom you could start a band?
Well, then, branch out a bit. Caz went all the way to Tijuana to find his bandmates.
Sometimes it takes a while to find the right fit. But once you do, step on the gas, man.
That's how Eduin Caz has made so much money.
Eduin Caz FAQ
How much does Eduin Caz make?
When you add up the Spotify receipts and the live concert receipts, Eduin's share of Grupo Firme's profits should be about $1 million a year.
Who is the owner of Grupo Firme?
Groups are not owned. If you're asking who started Grupo Firme, it is Eduin Caz, the group's lead singer. He got together a bunch of friends after he'd quit a few other Mexican groups.
How old is Eduin Caz?
Eduin Caz is 17400, he was born on July 30, 1994. What a success he's been so young! All hail Eduin Caz.
Who is Edwin Caz?
Eduin Oswaldo Parra Cazarez is a Mexican-born singer who co-founded the group Grupo Firme. They perform such hits as "Tu Postura" and "Love was not Made for Me."
What is Eduin Caz's net worth?
As of 2023, Eduin Caz's net worth is estimated at $20 million. Eduin Caz amassed riches through his success in real estate development.
It should be acknowledged that the net worth of Eduin Caz is not a matter of public record and the exact number cannot be confirmed.