Jim Bakker is a very controversial American televangelist whose fame and infamy were at their height in the 1980's.
He was in a scandal with church secretary Jessica Hahn which involved him paying her hush money.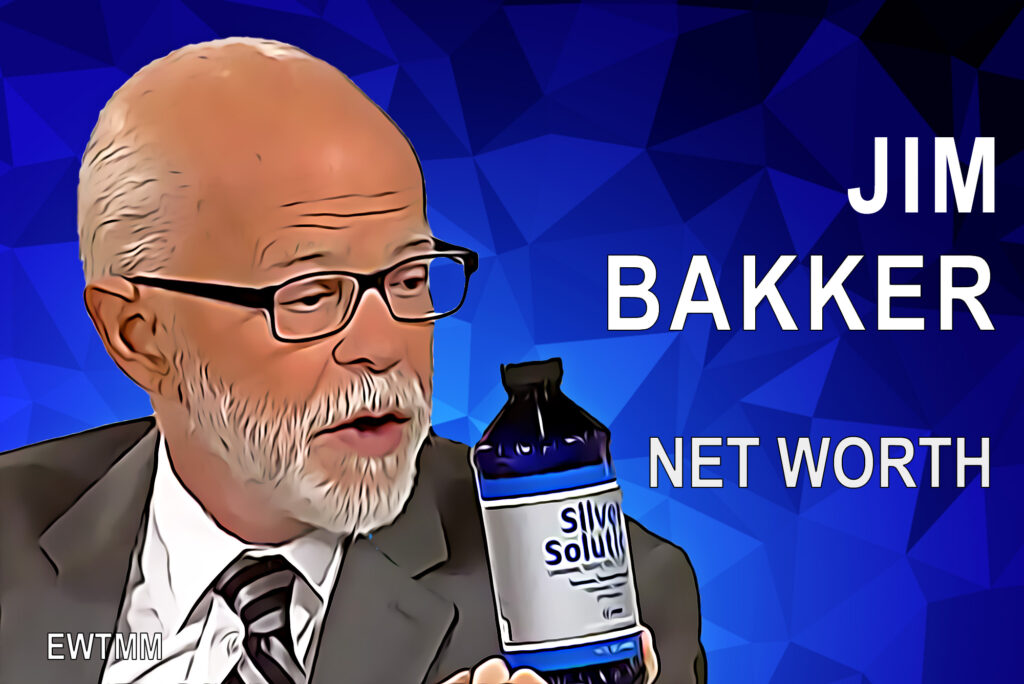 | | |
| --- | --- |
| Net Worth 2023: | $1 Million |
| Born: | January 2, 1940 |
| Age: | 83 |
| Height: | 5 ft 7 in (1.7 m) |
| Native Country: | United States |
| Place of Birth: | Muskegon, Michigan |
| Source of Wealth (SOW): | Religious Services |
| Updated: | March 5, 2023 |
Investigations into this found a web of theft that Jim Bakker was committing against his company, the
Praise the Lord Club (PTL). But God's minister Jim Bakker is still kicking and bringing in the cash. How much? It may be more than you think.
The Early Life of Bakker
How does a person get to be so wealthy, famous, influential, and also rather hated? The man we call Jim Bakker was born James Orsen Bakker, on Jan 2, 1940. His hometown is Muskegon, a small town in Michigan, near the banks of Lake Michigan.
The proud parents were Raleigh Bakker and Furnia Lynette Irwin.
After living his rural life as a child and teenager, Jim left the comfort of home to study in Minnesota.
A Controversial Career
Having graduated from a Bible college, it was only natural for Bakker to take up ministry as a life's work.
But he was drawn to the camera and the chance to reach the masses, so he opted to go into television, working for the Christian Broadcasting Network, which was and still is home to The 700 Club, founded by Pat Robertson.
Rise and Fall of PTL
With that experience under his belt, Bakker decided to move to the Trinity Broadcasting Network. However, Bakker seemingly didn't allows get along with others, and a falling out with that network's founder sent Bakker packing.
In 1974, he and his first wife, Tammy Faye, moved to North Carolina. As a way of being sure to have a place for his new TV show, The PTL Club (PTL standing for "Praise the Lord") he founded a whole network, PTL Sattellite Network.
It was headquartered in the big city of Charlotte, North Carolina.
Christians loved Jim Bakker's show, with his huge glasses and even bigger smile. Soon, he began to ask for donations, which would become his downfall.
It started as early as 1982, when the FCC (Federal Communications Commission) charged Bakker with misusing the funds he'd gotten from fans. The agency fined him $350,000.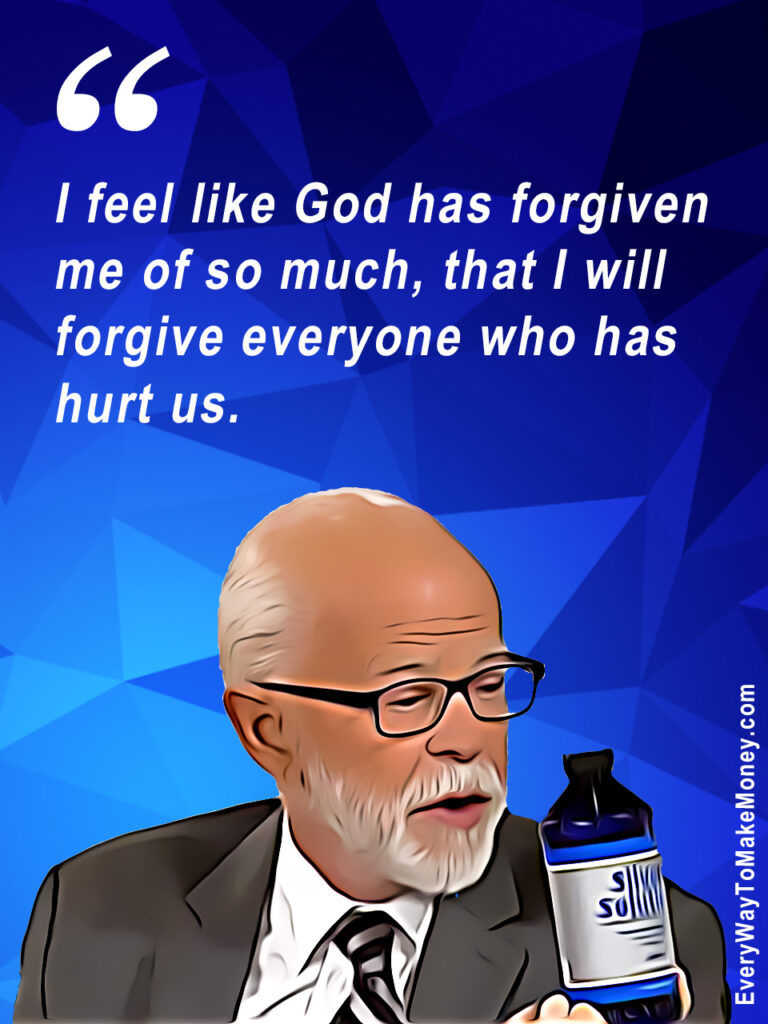 Jessica Hahn Sex Scandal
The revelation of more of Bakker's financial crimes came from an unlikely source. It was an unrelated sex scandal that really brought Bakker down.
In 1987, Jessica Hahn accused both Bakker and his associate John Wesley Fletcher of drugging her and raping her. As an indication of his guilt, Bakker paid Ms. Hahn $279,000 to not report him.
Because this concerned a phony set of books Bakker was keeping, it came out as part of an ongoing journalistic investigation into his financial sins.
Naturally, this was a big scandal, with Bakker eventually admitting that he'd had sex with Ms. Hahn in a motel room, but denying rape.
He stepped down from the PTL. But the attention of the sex scandal only brought more investigations into his financial misdeeds, which would take an article much longer than this one to fully report.
Let's just say that Mr. Bakker sold $1,000 memberships to his club, with the promise that this fee would entitle the member to a stay at a luxury hotel.
But the stays at the hotel never happened, prompting some folks to say that PTL really stands for "pocket the loot." Bakker went to prison on 15 counts of wire fraud, 8 counts of mail fraud, and 1 count of conspiracy.
He served more than 5 years, being released in 1994.
Later Career, More Fraud
Not surprisingly, after getting out of prison, Bakker turned to the lucrative world of televangelism. This time, he said PTL stands for Prophets Talking Loud, and he turned his ministry more toward current events.
He began selling kits of canned foods that people could use for an apocalypse that could involve violent clashes with the government.
But it gets worse. With the covid outbreak in 2020, Bakker began selling colloidal silver supplements, claiming they would cure the disease.
He was sued by Missouri Attorney General Eric Schmidt.
The result was that Bakker was banned from making claims about colloidal silver supplements and pay back $157,000 to people who'd bought the silver.
| | |
| --- | --- |
| Jim Bakker | Social Media |
| Instagram handle: | jimbakkershow |
| Instagram followers: | 6K followers |
| YouTube handle | @Jimbakkershow |
| YouTube subscribers: | 97K subscribers |
| Facebook handle | jimbakkershow |
| Facebook followers: | 41K followers |
| Twitter handle | jimbakkershow |
| Twitter followers: | 7K followers |
| Updated: | March 5, 2023 |
Personal Life of Jim Bakker
As a college student in MN, young Jim met Tammy Faye LeValley, who worked at a boutique near a restaurant where Jim worked.
It was a match made in….well, you get the idea, and Tammy Faye soon became Tammy Faye Bakker. The two have a daughter, Tammy Sue, and son Jamie Charles.
Divorce came in 1992, when Jim was in prison. Tammy became Tammy Faye Messner after marrying real estate developer Roe Messner. Incidentally, this classy fellow is the one who'd come up with the money to pay Jessica Hahn back in the 80's.
For his part, Jim married Lori Beth Graham in 1998, a few months after they'd met.
Lori Bakker, as she's now known, built Lori's house, where she tries to give comfort to women who've had or considered an abortion, a procedure she had five times.
Life Lessons from Jim Bakker
This is a hard one. One would be advised to use Jim Bakker's life as an example of what not to do. If you have a conviction or a passion, try a bank loan rather than bilking people who believe in God out of millions.
As you'll see, Jim Bakker's net worth is pretty low for a scam artist. However, in general terms, we can rest assured that, at least in many high-profile cases, justice will be served when one tries to prey on people's religious faith.
Jim Bakker's Net Worth
So, after all his lawsuits and legal bills, how rich is Jim Bakker? After amassing an empire once valued well in the millions, the former host of The Jim Bakker Show is now worth a paltry $1 million.
Jim Bakker's net worth might be higher if he'd budgeted his hush money better and if courts hadn't ordered him to repay most of his ill-gotten gains.
FAQ
How much money did the PTL Club make?
The PTL Club generated nearly a billion dollars, bringing in $170 million annually in the late 1970's.
What is Jim Bakker's Salary?
As the host of The Jim Bakker Show, father of Jay Bakker is said to make roughly $100,000 per year.
What is Tammy Faye Bakker's Net Worth?
Tammy Faye Messner died in 2007.
How Much Did Jim Bakker Steal from PTL?
The reported amount Jim Bakker stole from the PTL is $3.4 million.
It is noteworthy that the net worth of Jim Bakker is not a publicly disclosed figure and the exact amount cannot be confirmed with certainty.