Steven Greener, sometimes known as Tamron Hall's husband, is a musical talent manager, and one wealthy hombre. What is Steven Greener's net worth?
Well, let's look into his way of amassing wealth and reveal just how much he now has.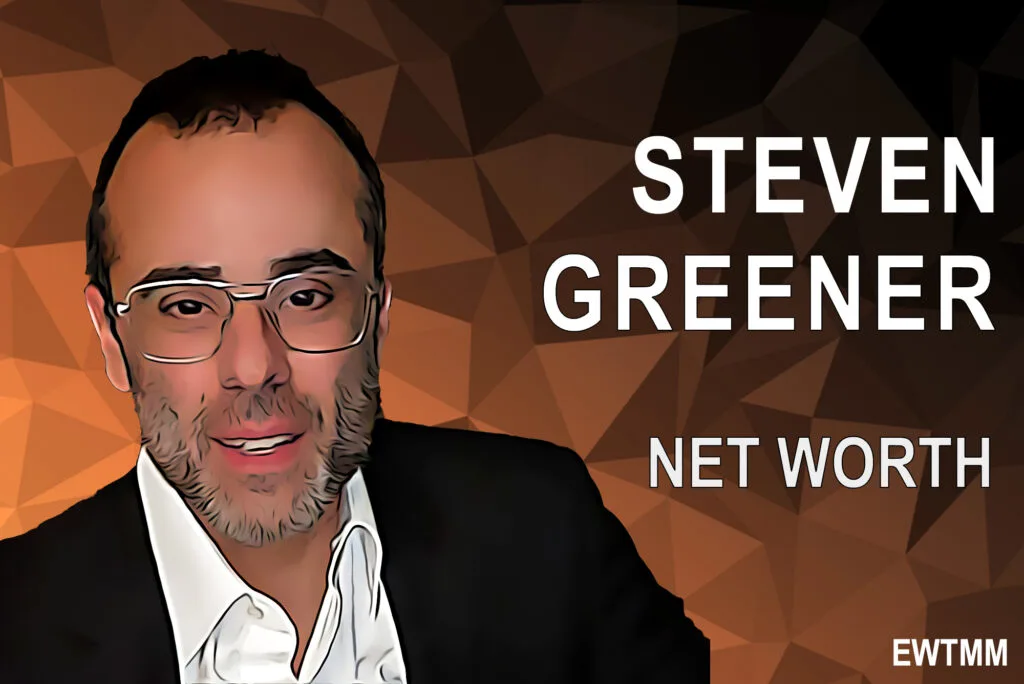 | | |
| --- | --- |
| Net Worth 2023: | $1.5 Million |
| Born: | June 28, 1967 |
| Age: | 56 |
| Height: | 6 ft 1 in (1.86 m) |
| Native Country: | United States |
| Place of Birth: | Los Angles, California |
| Source of Wealth (SOW): | Music Industry |
| Updated: | March 5, 2023 |
Meet Mr. Greener
Before 2019, when he became "Tamron Hall's husband," who was this mystery man?
Steven Greener is a partner in the firm Primary Wave Entertainment, in charge of the music talent management division, which works with such stars as Cypress Hill, Toots & the Mayalls, and Brandy.
He's a Yankees fan, family man, and avid traveler.
Steven Greener, Film Producer
Greener attended SUNY (State University of New York) college in Oneonta. It didn't take him long to move out to L.A., where he seems to have had some connections, and got into show business at a very young age.
He somehow got in good with American Music Executive Benny Medina, and the two of them began managing Will Smith.
They then had major involvement in the production of The Fresh Prince of Bel-Air. In 1993, Greener collaborated with Elephant Walk Entertainment on the films House Party I and House Party II. He got his first official associate producer credit for 1994's Above the Rim.
From there, he served as the producer of The Bernie Mac Show for its six-year run. He has been a producer or executive producer of several films.
Steven Greener, Manager
After working in Hollywood for nearly a decade, Steven sold his company Union Entertainment, and he took a post at Handprint Entertainment in 2006. This company manages stars like Mariah Carey, Jennifer Lopez, and Chris Rock.
However, they don't represent Ce Lo Green, and maybe that's why Greener left the company to become a partner in Primary wave Entertainment, which handles Green.
How do You Get to Tamron Hall?
Being a big-wig in the business side of show business is not without its perks. For one example, look at Steven Greener's net worth.
But some people think there's more to life than money, and meeting TV host Tamron Hall is very perky.
Greener met Hall at some point in the 2000's, and the two struck up a friendship. They later began dating, then married in 2019. He was shy at first, causing Hall to figure he wasn't interested in her.
Marriage and Children
Shortly after their marriage, Greener and Hall announced the birth of a son, Moses. They say they're teaching him about both their cultures. Hall is Christian and African-American, while Greener is Jewish but also Irish-American.
They want their child to benefit from the positive aspects of each rich culture. It is unclear as of right now whether or not they will usher another child into the world.
Giving Back
Even before he became a father, Greener seems to have had a social conscious and a desire to give back to his community (he currently resides in New York City).
Steven Greener's net worth is certainly of the kind that allows folks the resources to get involved in social causes. Greener and Hall work to help poverty and hunger, as well as abuse in the home.
Steven Greener's net worth
So, at long last, what is Steven Greener's net worth? It is said to be $1.5 million. This comes from a long career managing successful entertainers and funding and producing movies that went on to be successful.
He has collaborated with Will Smith, Bernie Mac, and Samuel L. Jackson. That kind of success means that Steven Greener's income isn't going to be shabby.
Does Steven Greener Show Off His Wealth?
There are a lot of execs, producers, lawyers, etc., who never miss an opportunity to be seen at exclusive L.A. clubs, on red carpets, and with celebrities.
There, they may show off some bling, fancy coats, etc. Steven Greener, however, is a bit more private. He and Tamron Hall kept their marriage a secret until after it had happened, and now they have a child.
Greener is said to be a serious family man, protective of his son and wanting to spend time at home. But, he's private in a way no one is anymore: he doesn't use social media. Oh, the horror.
Takeaway from Greener
Greener seems to have focus. Most of his films have urban themes for folks interested in stories about African-Americans.
He went into films at the dawn of his career, and branched out only so far as talent management, where his contacts help him succeed. He also got to know the lovely Tamron Hall over an extended period of time before turning things romantic.
Persistence pays, playboys. Persistence pays.
FAQ
What Does Steve Greener do?
Greener is like Ari from Entourage, managing the big Hollywood talent and raking in the bread. He's a partner in Primary Wave Entertainment.
Is Tamron Hall still Married to Steven Greener?
As of 2023, absolutely. They are happily married as of 2019, with a young son, Moses.
Does Steven Greener Have Children?
Steven Greener and his lovely wife, Tamron, have a son Moses, who was born in 2019. We don't know if the couple plans to have a second child: they are quite private.
Who is Tamron Hall Baby Daddy?
Tamron Hall baby daddy is music talent executive named Steven Greener. The two have been married since 2019.
It is important to note that the net worth of Steve Greener is not a publicly disclosed figure and the exact amount cannot be confirmed.