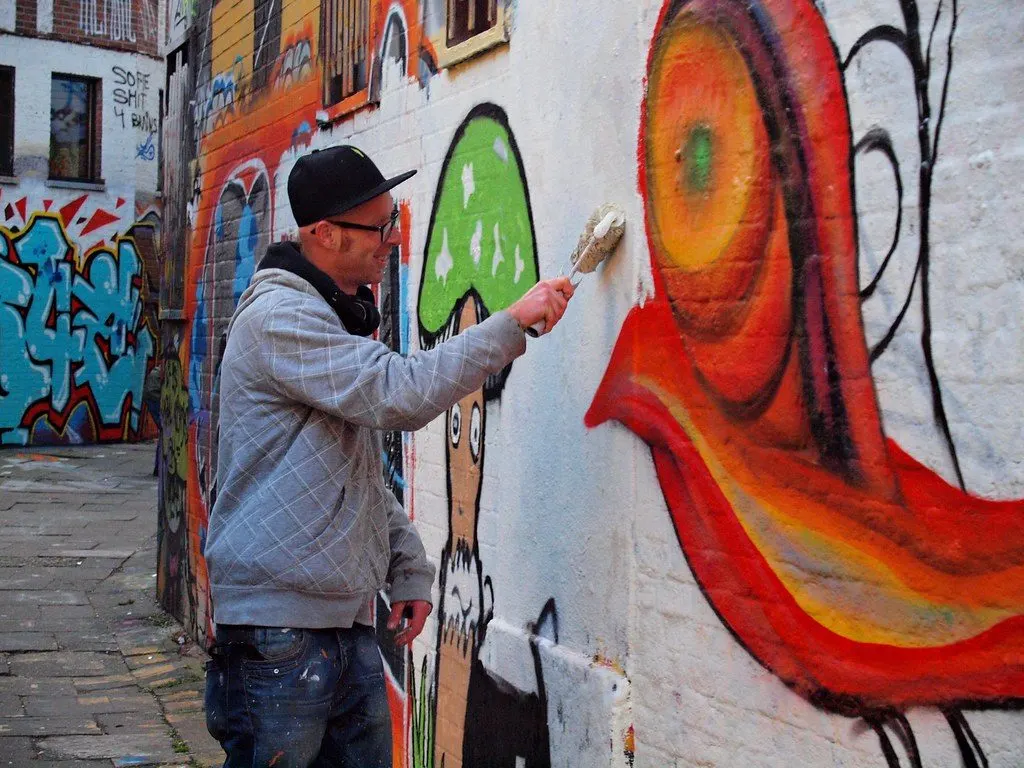 Virtually anything you can do to make money can be either artistic and creative work in some sense.
Creative work? The pages here cover the many jobs and businesses that are primarily about creativity.
Thus, writing fiction can be included here, while writing non-fiction won't be, and painting portraits qualifies, but not painting houses.
If you have ever thought that you can't express your creativity and get paid for it, the entries here might change your mind and get you motivated to try something new.
It's not always an easy decision as to which section index page and entry should be listed on, and so some are included in several of these sections.
But in case I didn't list some of the pages on ways to make money that are creative or artistic, you might find them in the sections; Fun and Interesting Jobs and Outdoor Work That Pays.
Even the index of Odd Ways to Make Money could have a few creative things to do that are also profitable.
The Artistic and Creative Work Pages
Creative Ways to Make Money – Hunting for natural treasures, crazy videos and more.
Make Sandstone Coasters to Sell – I have a photo here of some that I have made.
Be a Frame Maker – This is a job or business that can be creative and pay well.
Become a Leather Tanner – No need for college; an apprenticeship is the usual route.
Weave Wicker for Money – Sell your creations or work in wicker repair.
Portrait Drawing – What other artistic business can you start for such a small investment in supplies?
Start an Engraving Business – You can start small and grow as your skills and client base expand.
Start a Creative Restaurant – Cliff divers, eating in the dark and other interesting and profitable possibilities.
If you feel you are an artist…
Become a Photographer – You might have to start out with less creative work, but there are many ways to go with this.
Bernard Morin – Artist – An interview with an artists who creates subliminal paintings in Marrakech, Morocco.
Creating and Selling Social Art – We start with a true story and toss some ideas out there…
How to Be a Dancer – Express your creativity through your body.
How to Sell Photos Online – There are more opportunities than ever using a simple digital camera.
Building Birdhouses to Sell – You can do this artistic work at home.
Tattoo Artist Jobs – Putting your artistic mark on people's bodies and getting paid to do so…
How to Become a Clown – There's an art to making people laugh, and you get paid for it.
How to Make Money with Poetry – Suggestions for markets you may not have considered.
Become a Thereminist – Get creative with this rare musical instrument, and get paid too.
How to Be a Puppeteer – And where to find these playful and creative jobs.
How to Make and Sell Paper Jewelry – There is a market for any and all things beautiful…
Make Money as a Street Musician – The life of a busker can be difficult… but interesting.
Start a Calligraphy Business – You'll need good handwriting and an artistic sensibility.
Making Pottery to Sell – How to get started and find buyers for your art.
What to Do to Become an Actor – Acting can be very creative work – and profitable.
More surprising ideas…
How to Build Cat Condos – And then sell them to pet owners.
Making Wreaths to Make Money – Some ideas and my own experience.
Selling Common Wildflowers – Apply your artistic flair to a free resource to make money.
Making and Selling Natural Handicrafts – Examples, ideas, and a few good resources.
How to Self Publish Your Book – The basics of how to do it all yourself.
How to Become a Cartoonist – A look at what it takes to succeed with this creative work.
Money Making Hobby Ideas – Ideas for creative work that makes hobbies into money.
Image by
Zoetnet
via
Flickr